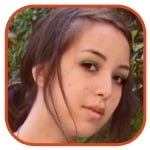 Posted by Robin Paulson Categories: Movies, Kind Acts, Breaking News, Features,
After years of speculation about her sexuality, Ellen Page has come out as a lesbian today.
Speaking at a Human Rights Campaign event, the 26-year-old actress began her speech (seen after the jump!) congratulating the organization - which aims to fight for LGBTQ equality - and then as she increasingly came to tears, she revealed, "I'm here today because I am gay, and because maybe I can make a difference."
Click to continue reading Ellen Page Comes Out as Gay at Human Rights Campaign Event
Read More

| Los Angeles Times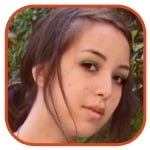 Posted by Robin Paulson Categories: Movies, Child Stars, Meltdowns, Videos,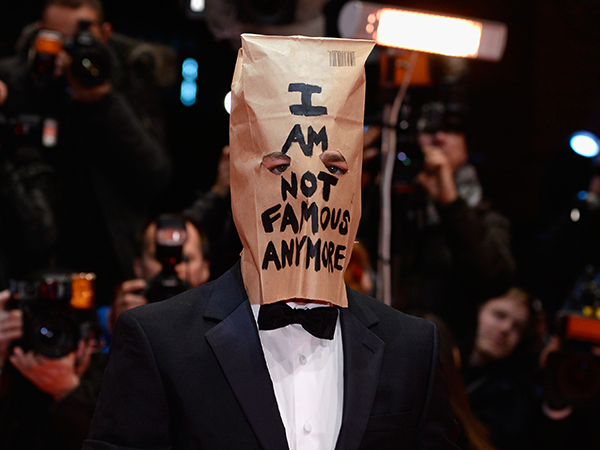 If you didn't want to wait in line for hours to see Shia LaBeouf's art installation (or if you just live nowhere near Los Angeles), now is your chance to see what everyone's been talking about - even when Shia isn't.
An interviewer at Screen Junkies went into the exhibit armed with a video camera (check out the full video after the jump!) and immediately asked Shia to take the paper bag off of his head. When the Nymphomaniac star didn't respond, the interviewer removed the bag himself and was in shock that it was the actor himself and not someone he, say, hired off of Craigslist. The 27-year-old actor remained seated and continued to stare forward with a melancholic look as the interviewer tried to get a response from him by showing him a clip of his younger self in Even Stevens; berated him about Indiana Jones and the Kingdom of the Crystal Skull; and then tried word association.
Click to continue reading VIDEO: Shia LaBeouf Stays Tight-Lipped in #IAMSORRY Exhibit
Read More

| Screen Junkies via Just Jared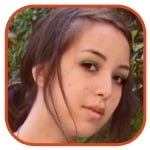 Posted by Robin Paulson Categories: Movies, Television, Rants, Videos, Oops Videos,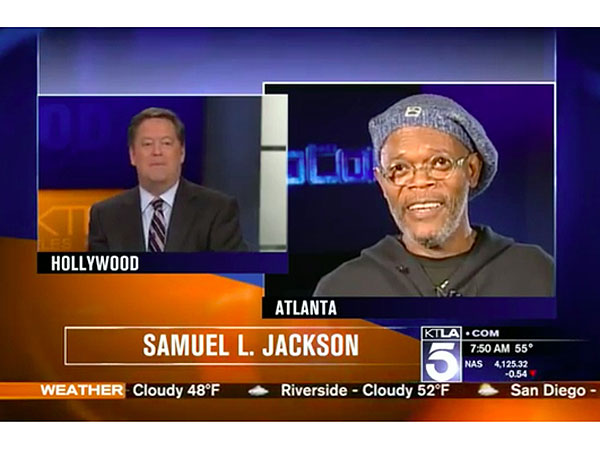 Perhaps when you're an entertainment reporter, you ought to Google the celebrity - as a precaution! - you're about to interview - before you make a mistake like KTLA anchor Sam Rubin did with Samuel L. Jackson.
Jackson appeared on the news show to promote his film Robocop when Rubin asked him about his Super Bowl commercial. The Avengers star quickly realized that Rubin mixed him up with The Matrix actor Laurence Fishburne - who did a Kia car commercial for the Super Bowl - and was even quicker to chastise RubIn: "What Super Bowl commercial? You're as crazy as the people on Twitter. I'm not Laurence Fishburne!"
Click to continue reading News Anchor Confuses Samuel L. Jackson with Laurence Fishburne
Read More

| People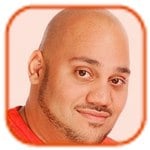 Posted by Andru Edwards Categories: Sports, Television, Drunk, Oops Videos,
Lamar Odom reportedly insists he was drunk when he made a topless rap video.
The basketball player - whose four-year marriage to Khloe Kardashian has been rocked by allegations he cheated on her and has been battling an addiction to crack cocaine - has told friends that the clip, which showed him in a Los Angeles bathroom with friend Jamie Sanouthai, slurring his words in a song which referenced being unfaithful and smoking drugs, was shot after he had consumed too much alcohol.
According to TMZ, he also told pals there were no drugs involved and it was just a one-off incident as he is now clean and determined to resurrect his sporting career.
Lamar recently confirmed he is in negotiations to re-sign with the Los Angeles Clippers and is believed to have met with head coach Doc Rivers and Clippers GM Gary Sacks earlier this month.The road to Lamar's NBA comeback has not been without struggle. The 14-year veteran, who previously played for the Clippers during the 2012-2013 season, was arrested for DUI (Driving Under the Influence) on August 30 and later pleaded not guilty. At the time of Lamar's arrest, 29-year-old Khloe and the rest of the Kardashian family had been urging him to seek treatment. The couple have since been attending counseling sessions and are "using it as a forum to talk through all of their issues."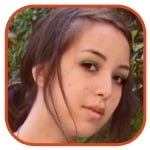 Posted by Robin Paulson Categories: Television, Videos, Features,
TV personality Brooke Burke-Charvet, one of the hosts from Dancing with the Stars, has revealed that she has been diagnosed with thyroid cancer. The 41 year-old mother of four took to YouTube (video shown above) to tell to her fans about how she discovered that she has cancer and the upcoming surgery she will undergo to treat it.
Knowing that she'll soon have a large scar across her neck after the surgery, the former model decided to be proactive about let her fans know what's going on with her firsthand: "I don't get to just walk around and pretend like nothing happened or not follow up or not share it, because it's going to be pretty much dead center. I don't want anybody to read about it and get the wrong idea, or think that I'm sick, because I'm not."
Click to continue reading Brooke Burke-Charvet Opens Up About Thyroid Cancer Diagnosis
Read More

| People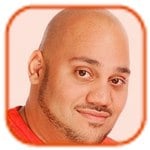 Posted by Andru Edwards Categories: Movies, Music, Weddings, Videos,
Justin Timberlake is "deeply sorry" to anyone who felt offended by a "joke" wedding video for his and Jessica Biel's nuptials. The 31-year-old singer-and-actor has slammed the "distasteful" clip, which appears to mock homeless people, and while he insists the footage was not actually shown at the couple's wedding in Italy last Friday, he says the person responsible, who is thought to be his close friend Justin Huchel, will be made to do "at least 100 hours of community service."
The "unsavory" tape starts by saying, "Greetings from your Hollywood friends who just couldn't make it," and cuts to several homeless people, transsexuals and street musicians wishing them well with apologies for missing the big day.
In an excerpt from an apologetic letter posted on his website, Justin wrote:
Click to continue reading Justin Timberlake "Deeply Sorry" for Wedding Video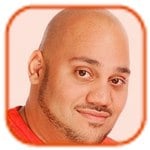 Posted by Andru Edwards Categories: Television, Engagements, Videos,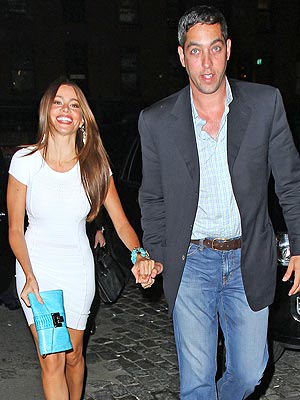 Sofia Vergara's son has confirmed her engagement.
The Colombian actress is planning to tie the knot to her on/off boyfriend of two years, Nick Loeb, after he proposed to her during a recent vacation to visit Mayan ruins in Mexico. "As a little girl, she always wanted to go to the top of the pyramids. Unfortunately, people are not allowed to do that anymore. But since it was her birthday, her team worked for months on end to get her special permission to go up! Once they were to the top of the pyramid, my mother's long-time boyfriend, Nick, proposed to her, " her 19-year-old son Manolo, 19, revealed in his video diary.
In the video (seen after the jump), Sofia is seen walking down from the pyramid with a huge ring on her finger. However, as she returned from the top of the pyramid, the romantic moment was spoiled slightly by an over-zealous security guard, who shouted, "We have evidence you went up! Just surrender yourself voluntarily. We have proof!"
Click to continue reading Sofia Vergara's Son Confirms Her Engagement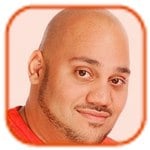 Posted by Andru Edwards Categories: Movies, Legal Issues, Videos,
The man who Lindsay Lohan allegedly struck with her Porsche last week is demanding at least $100,000 from her.
Lawyer Mark Geragos - working for his client Thaer Kamal - has reportedly contacted the Mean Girls actress' legal representative Shawn Holley claiming to have video evidence of Lindsay striking Thaer before getting out of the driver's side of the car, wobbling and getting into the passenger seat, where the passenger then takes over the wheel.
However, sources who were at the scene at the time have told TMZ.com it did not happen. His lawyer has made it clear he has not yet gone to police and had an interview, and gave Lindsay's camp until yesterday to pay - it is not known if she has. Thaer also reportedly told people at the scene he was not injured but changed his mind when he heard the troubled star was the one behind the wheel.
Lindsay hit out at the accusation she had "scraped" someone with her car last week on Twitter.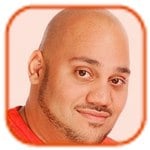 Posted by Andru Edwards Categories: Movies, Television, Charity, Videos,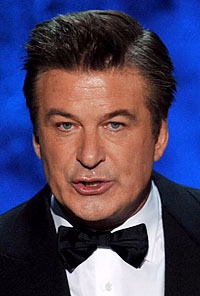 Alec Baldwin is urging Americans to boycott circuses because of the way they treat elephants.
The 30 Rock actor has posted a four-minute video on YouTube which alleges the Ringling Bros. company, as well as many others, mistreat the animals and he wants people to stay away.
"Having worked with actors for many years, it's hard to believe that anyone would have to be dragged kicking and screaming into show business. But for the elephants for Ringling Bros. and other circuses, that's exactly what happens," he said in the video posted by People for the Ethical Treatment of Animals (PETA).
He cites PETA's multi-state investigation of Ringling Bros., which includes undercover video footage of animal handlers beating elephants with metal-tipped bull hooks "just moments before they walked onstage."
Click to continue reading Alec Baldwin Wants Circus Boycott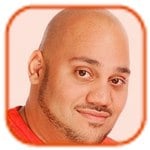 Posted by Andru Edwards Categories: Music, Pregnancies, Red Carpet, Videos, Breaking News,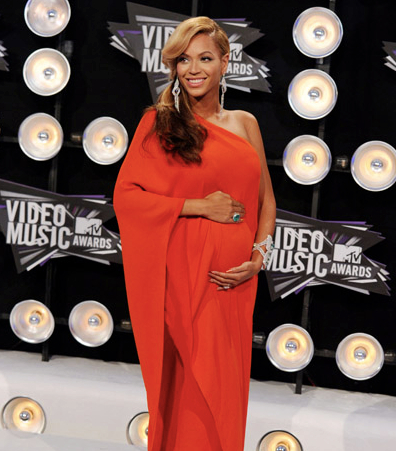 Beyonce Knowles is pregnant. The singer arrived at the MTV Video Music Awards (VMAs) last night in a loose fitting orange dress, and clutched her visible baby bump as she posed on the red carpet. She told the press: "I have a surprise!" Beyonce's publicist later confirmed the news, telling People.com: "I'm happy to say it's true." The child will be the first for the 29-year-old and her husband, rapper Jay-Z, who married in 2008. During the VMAs Beyonce first cheered on Jay from the side of the stage as he performed new single 'Otis' with Kanye West, then wowed the Nokia Theatre in Los Angeles herself, singing 'Love on Top'. She told the crowd: "I want you to feel the love that's growing inside of me." As she sung, Beyonce proudly rubbed her bump, and the cameras panned over to Jay-Z, who had a huge grin on his face. The performance was met with a standing ovation. Beyonce has recently hinted she was thinking of settling down, saying earlier this month how she was hoping to "dedicate herself" to having children. She said: "When you're young - 18 or 19 - you have the energy and drive. That's the time to work as hard as you can. "Now I'm a woman, and because I gave it my all, I can focus on my marriage. I can decide I want to have kids. I can be the mother I want to be and dedicate myself to my children."
Click to continue reading Beyonce Knowles pregnant
© Gear Live Media, LLC. 2007 – User-posted content, unless source is quoted, is licensed under a Creative Commons Public Domain License. Gear Live graphics, logos, designs, page headers, button icons, videos, articles, blogs, forums, scripts and other service names are the trademarks of Gear Live Inc.