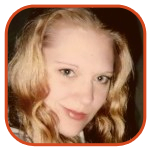 Posted by K.C. Morgan Categories: Clothing, Videos, Oops Videos,
If you didn't actually watch the signing of the historic health care reform bill, you definitely heard about it or saw the video replay - and not for the reasons most people might think.
As he shook the President's hand in historic Washington, D.C., while he was witness to the signing of a large piece of legislature, Vice President Joe Biden dropped the f-bomb. Oops. You can see and hear the comment in the video above - listen closely for it right around the 14-second mark.
Joe Biden's comment (which was "This is a big f—-ing deal") has now been immortalized on a T-shirt, which you can purchase on the official Barack Obama Web site. The shirt features the date of the signing of the bill and the letters "BFD" in big black type. This is not an April Fool's joke (at least, we don't think so), and sources say the slightly tongue-in-cheek T is well and truly backed by the Democratic National Committee.
Read More

| TMZ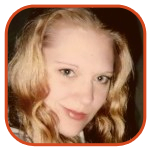 Posted by K.C. Morgan Categories: Videos, Where Are They Now?,
Wearing high waders and a T-shirt, former Governor Sarah Palin talked to CNN while sporting a ponytail. I believe the interview was meant to clarify her decision to abdicate her high-ranking political office, but it only served to raise more questions.
"I want to help Alaska in different venues, on a different level," she said.
Click to continue reading Sarah Palin Talks About Her Abrupt Departure
Read More

| TV Guide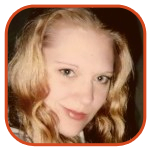 Posted by K.C. Morgan Categories: Videos, Editorials,
In a recent entry on his vlog, Sean Combs (Diddy) cowered under the covers, spoke in a frightened whisper and admitted to one of his biggest fears: that Sarah Palin, Vice Presidential contender, will become the President of the United States.
"Sarah Palin, you scare me," Diddy says dramatically, a single flashbulb illuminating the white sheet surrounding him. "She's worse than the boogeyman!" He cries, eyes wide and haunted with images of Palin White House.
In the video, Diddy shows a clip of Palin's interview with Katie Couric and goes on to lament the possibilities of the future. "If I stay under the covers, she won't become President!" He decides, continuing to cower. View the clip after the jump.
Click to continue reading Why is Diddy Hiding Under the Covers?
Read More

|
Filibuster Soup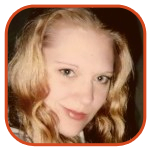 Posted by K.C. Morgan Categories: Videos,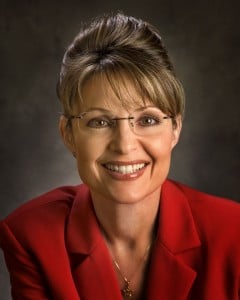 Pundits and political professionals have spent the last several months repeatedly asking the same question: is America ready to be led by someone who is outside the accepted status quo? In other words, could we have a non-white President? It's been one of the hottest topics of the year, and it gave Barack Obama a lot of attention with the press. That is, until McCain pulled his trump card.
Otherwise known as Sarah Palin. Attractive, conservative, Yankee-ish and much, much younger than McCain, Palin has helped to change the feel of the entire campaign. Could she change the entire election? The media has been asking, for several months, if America is really ready to be led by a black man. Now, there's another big question on the table. Is the world ready for the likes of Sarah Palin - that self-styled bulldog-in-lipstick-hockey-mom who can't keep her Yahoo business private and somehow found herself on the nation's biggest political stage?
Not that it matters much, but Matt Damon doesn't seem to think so.
Click to continue reading Vice President Palin: Is the World Ready?
Read More

|
Online Business Woman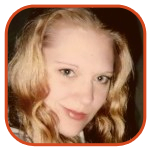 Posted by K.C. Morgan Categories: Celebrity Babies, Pregnancies, Features,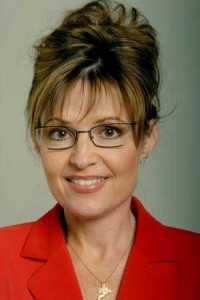 Lynne Spears, mother to Britney and Jamie Lynn, has been making the media rounds to promote her book "Through the Storm: A Real Story of Fame and Family in a Tabloid World," but she has a few things to say about politics and teen pregnancy, too. This celebrity mom isn't afraid to use her turn in the spotlight to talk about touchy subjects, and how she compares (or doesn't) to potential Vice President Sarah Palin.
In an interview with Newsweek, Spears sounds off about the difference in the way the media covered two somewhat similar stories: Jamie Lynne Spears, 16, pregnant and unwed and Bristol Palin, 17, pregnant and unwed.
Click to continue reading Lynne Spears Speaks Out
Read More

|
Newsweek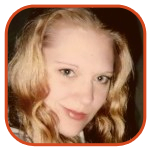 Posted by K.C. Morgan Categories: Breaking News,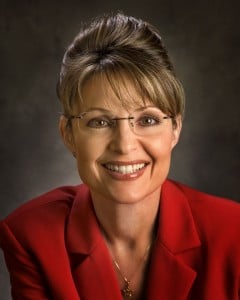 A bizarre series of events have culminated to create a few new truths in this year's political race to the White House: one, Sarah Palin seems to have something to hide; two, the microscope under which Palin lives just got amped up; and three, Palin is truly one of the biggest celebrities in the world…for now. How will this change John McCain's celebrity attack ads? Not at all - yet one more reason his campaign is completely and totally derailed, failing spectacularly to connect with the American public on any real level.
The thing is, potential President John McCain isn't news. Hell, the man isn't even relevant. Today, the media revolves around Sarah Palin. Maybe tomorrow, too. Palin is now the subject of inspection and Internet interrogation, her every move to be dissected and discussed. When the private email of a very public figure becomes a matter of public record, what else do you expect?
Click to continue reading Sarah Palin and the Email Read 'Round the World
Read More

|
Gawker
© Gear Live Media, LLC. 2007 – User-posted content, unless source is quoted, is licensed under a Creative Commons Public Domain License. Gear Live graphics, logos, designs, page headers, button icons, videos, articles, blogs, forums, scripts and other service names are the trademarks of Gear Live Inc.