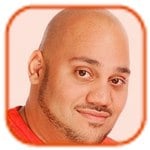 Posted by Andru Edwards Categories: Music, Meltdowns,
Justin Bieber wants to be the "man his mother raised."
The 20-year-old singer has spoken out to defend himself over allegations he tried to take a woman's cell phone because she tried to take a photograph of him while playing mini-golf, insisting the "truth" will out and admitting he sometimes struggles to "take the high road" while constantly being judged and "harassed" in public. Alongside a screengrab of a TMZ report stating an employee at Sherman Oaks Castle Park insisted he never tried to rob anyone, Justin tweeted, "It is hard to defend myself and my privacy every moment of the day. Then to see rumors. The truth will set u free [sic]."
"My mom raised me to be kind to others. I get judged, harassed, and I try to take the high road. Sometimes it isn't easy. But we keep trying... I will continue to be the man my mother raised. I love people and I will try to be kind even when things are not fair. Don't believe rumors... [sic]," he continued.
Click to continue reading Justin Bieber Defends Himself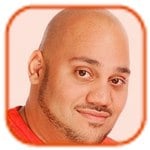 Posted by Andru Edwards Categories: Movies, Celebrity Babies, Photos,
John Krasinski has released the first photograph of his baby daughter.
The 34-year-old actor took to his Twitter account today to share an adorable snap of his and his wife Emily Blunt's three-month-old daughter Hazel. He accompanied the photo - which sees the tiny tot laying on her side, gazing into the camera lens with one hand above her head - with the caption, "Pics of kids should only come direct from parents. So I'm thrilled to introduce you guys to Hazel!!! [sic]."
The couple - who got married in 2010 after two years of dating - also took to Twitter on February 16 to announce Hazel's arrival as they wanted to be the first to break the happy news to their fans. "Emily and I are so incredibly happy to welcome our daughter Hazel into the world today! Happy bday! [sic]," John said at the time.
Click to continue reading John Krasinski Releases First Photograph of Baby Daughter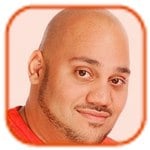 Posted by Andru Edwards Categories: Movies, Legal Issues, Rants,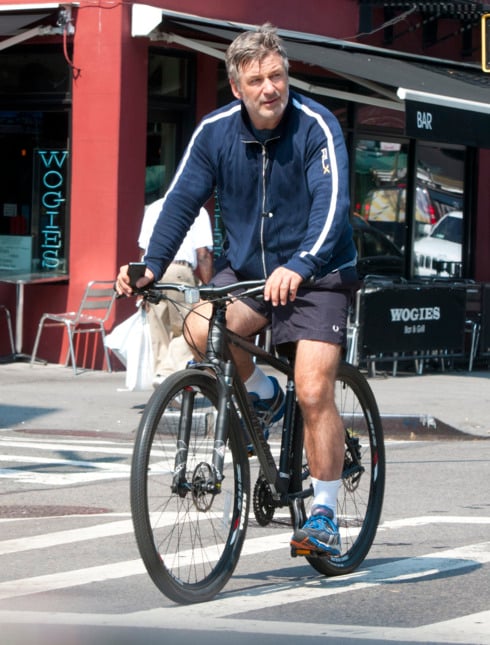 Alec Baldwin was arrested this morning.
The 56-year-old actor was handcuffed and taken away in a police car after he was caught riding his push bike the wrong way down Fifth Avenue in New York City, before going "ballistic" at the two arresting female officers.
The 30 Rock star was asked to provide identification following his arrest but after he failed to do so, he was taken into custody at 13th Precinct and given two summons, one for traffic violation and a second for disorderly conduct, according to the MailOnline. Alec was released from custody shortly afterwards and returned to his apartment in New York to be greeted by a flock of photographers and reporters.
The star had a disgruntled expression on his face as he made his way inside his home, before taking to his Twitter account to share his version of the event: "Officer Moreno arrested me and handcuffed me for going the wrong way on Fifth Ave."
Click to continue reading Alec Baldwin Arrested in New York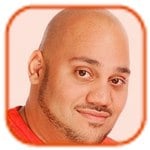 Posted by Andru Edwards Categories: Television, Birthdays, Photos, Obituaries,
Lea Michele has posted a touching tribute to late boyfriend Cory Monteith on his birthday yesterday.
The Glee star described the actor, who died in July last year of a drug overdose, as having "the biggest heart and most beautiful smile" and shared a photograph of the pair together. The black and white image, posted on Lea's Twitter page, shows the couple sharing a joke, and she accompanied it with the caption, "The biggest heart and most beautiful smile.. In all of our hearts.. We love you so. Happy Birthday [sic]."
Fans showed their support for Lea and claimed they too were still "heartbroken" over the actor's death. "This photo broke my heart. i miss him so much. Stay strong love i love you. Happy birthday angel Cory [sic]," one wrote.
Click to continue reading Lea Michele Posts Birthday Tribute to Cory Monteith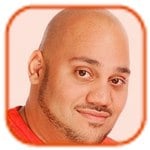 Posted by Andru Edwards Categories: Movies,
Hugh Jackman has been treated for skin cancer again.
The Wolverine actor - who had cancerous cells removed last November - has urged fans to protect themselves from the damaging rays of the sun after undergoing a proecudure to remove a Basel Cell Carsinoma (BCC).
Posting a picture on Instagram showing his bandaged nose, he wrote, "Another Basel Cell Carsinoma. All out now. Thanks Dr. Albom and Dr. Arian. PLEASE! PLEASE! WEAR SUNSCREEN! Huge thanks to Dr. Arian and Dr. Born for operating on my nose until 10:20pm! #SUNSCREEN [sic]."
BCC is a treatable and common form of skin cancer signified by lesions or growths on the outermost layer of the skin that "often look like open sores, red patches, pink growths, shiny bumps, or scars" and are "usually caused by a combination of cumulative UV exposure and intense, occasional UV exposure, the Skin Cancer Foundation says.
Click to continue reading Hugh Jackman Undergoes Cancer Treatment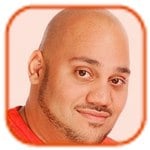 Posted by Andru Edwards Categories: Music, Television, Rivalries, Rumors,
Paris Hilton is "confused" by Kelly Osbourne's attack on her.
The Fashion Police host blasted the socialite on Twitter following a dispute at Coachella over the weekend, but Paris has now insisted she didn't even see the 29-year-old presenter.
She tweeted in a post which has since been removed: "I'm confused, as I did not see you once this entire weekend. No clue how these stories get invented."
Insiders told the New York Post newspaper that Kelly was furious when she and her friends were asked to move from a VIP table at the Neon Carnival to make way for Paris and her pals. However, the source said Paris didn't know who was sitting at the table and it was actually event organizers who had asked her to move.
Despite the altercation, Paris appeared to have a good time at the festival, later tweeting, "What an amazing #Coachella! Had the best time ever this weekend with my #CoachellaCrew! #LovingLife [sic]."
Click to continue reading Paris Hilton Confused by Kelly Osbourne Feud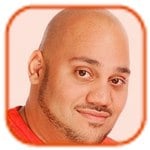 Posted by Andru Edwards Categories: Music, Features,
Ke$ha has left rehab and is feeling "healthy."
The "Timber" hitmaker has finished her treatment for an eating disorder at the Timberline Knolls clinic near Chicago and claims she's "happy" to be working on new music.
She took to Twitter last night to update her fans on her progress, writing, "Happy to be back! Feeling healthy & working on tons of new music, I can't thank my fans enough for all the love & support u have given me [sic]." She later added, "Life is beautiful. I'm so blessed to have u all [sic]."
The 27-year-old singer recently postponed her upcoming Warrior world tour, which would see her perform in Hammond, Indiana, on March 15 and Green Bay, Wisconsin, on April 13, following doctor's orders to overcome her issues before focusing on her career again. "I was so looking forward to performing at these dates but I need to follow my doctor's advice and get my health back on track ... I couldn't have done this without you all. I look forward to coming back stronger than ever on the next tour," she previously said.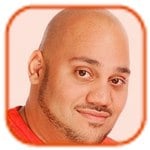 Posted by Andru Edwards Categories: Music, Rivalries,
Miley Cyrus has slammed Katy Perry on Twitter.
The pair locked lips when Miley performed in Los Angeles recently, but Katy said on Australian TV earlier this week she pulled away when "Wrecking Ball" star tried to take it further, saying, "God knows where that tongue has been. We don't know! That tongue is so infamous!"
Miley, 21, hit back on Twitter today, slamming notorious ladies man John Mayer, who recently split with Katy. "Girl if ur worried abt where tongues have been good thing ur ex boo [boyfriend] is ur EX BOO cause we ALL know where THAT [tongue] been [sic]," she wrote. Trying to soften the blow, Miley then added, "Dontchyouuuu act like you didn't lurvvvvv it @katyperry [sic]."
Click to continue reading Miley Cyrus Slams Katy Perry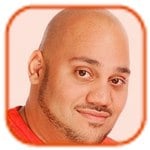 Posted by Andru Edwards Categories: Music, Television, Break-ups,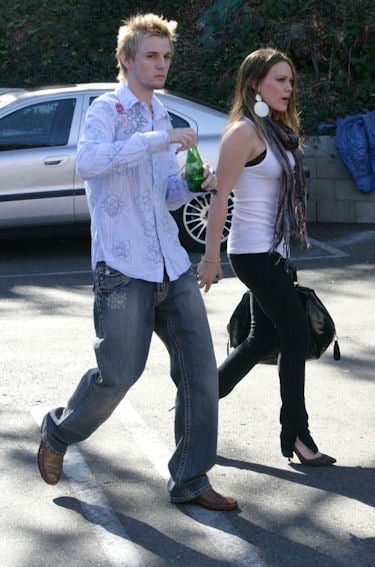 Hilary Duff's ex-boyfriend Aaron Carter wants her back.
The 26-year-old singer-and-actress - who announced she had separated from husband Mike Comrie after three years of marriage in January - dated the former pop star for 18 months when they were teenagers and he now says their split is one of his biggest regrets.
After retweeting a picture of his former girlfriend which was captioned, "Hilary Duff is flawless," Aaron then tweeted, "Don't be that stupid douche that loses the love of your life forever.. Like me.. I'll spend the rest of my life trying to better myself to get back to her. I don't care what ANY of you think. [sic]."
And the 26-year-old star admitted laying bare his feelings had made him nervous. "That tweet just gave me an anxiety attack [sic]," he added.
Click to continue reading Aaron Carter Wants Hilary Duff Back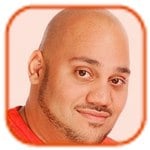 Posted by Andru Edwards Categories: Movies, Television,
Ellen DeGeneres has been branded a "transphobic" after she made a joke at the Oscar Awards on Sunday.
The talk show host - who is openly gay - has been criticized by fans after she joked that Liza Minnelli looked like a drag queen at the glamorous event, held in Los Angeles, at the weekend. "Hello to the best Liza Minnelli impersonator I've ever seen," Ellen, who was hosting the awards, said to Liza at the ceremony before adding, "Good job, sir."
Viewers took to Twitter afterwards to hit out at Ellen for her remark. "I did not appreciate Ellen's mean joke about Liza. I found it transphobic and disrespectful [sic]," Bruce LaBruce wrote. While Greastzok tweeted, "Are we going to address the fact that ellen blatantly called liza minelli a man you'd think she would know better im extremely disappointed. i literally just sat there in disbelief when she said that i was like did she actually just say that [sic]."
However, Liza, 67, didn't appear to take offence from the joke and claims the 56-year-old comedian didn't mean "any harm" by it. "I think she thought it would be funny, but she never stopped after she said it and said 'my friend Liza Minnelli.' So I think it went a little stray on her. I don't think she meant any harm at all, and she's a wonderful lady," she told TMZ.
© Gear Live Media, LLC. 2007 – User-posted content, unless source is quoted, is licensed under a Creative Commons Public Domain License. Gear Live graphics, logos, designs, page headers, button icons, videos, articles, blogs, forums, scripts and other service names are the trademarks of Gear Live Inc.