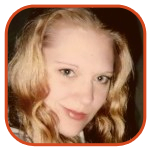 Posted by K.C. Morgan Categories: Television, Drugs, Meltdowns,
Charlie Sheen, who is purportedly in the midst of an at-home rehab, released a statement to the public recently. In it, he compares himself to a silver screen legend and thanks those who have supported him.
"I have a lot of work to do to be able to return the support I have received from so many people," said Sheen, before going on to thank his "fellow cast members, the crew of Two and Half Men and everyone at CBS and Warner Bros., especially Les Moonves and Bruce Rosenblum for their concern and support." Moonves is the president of CBS, Rosenblum the Pres. of Warner Bros.
"And to my fans, your good wishes have touched me very much." He continued, "Like Errol Flynn, who had to put down his sword on occasion, I just want to say, 'thank-you.'"
Flynn, who played in many action adventure movies (notably, the Adventures of Robin Hood), also struggled with addiction during his lengthy Hollywood career. Flynn died at age 50.
Sheen is rehabbing following a well-publicized, alleged cocaine binge. He was hospitalized and subsequently released for a "hernia problem." TMZ has obtained audio of the 911 call made on Sheen's behalf when the incident occurred.
Read More

| Popeater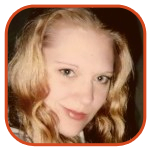 Posted by K.C. Morgan Categories: Music, Television, Dating, Engagements, Rumors,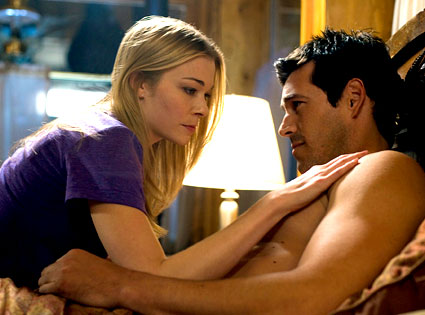 LeAnn Rimes recently stepped forward to refute recent rumors that she and beau Eddie Cibrian are engaged.
The singer, who skipped all media outlets, went directly to her fans by posting her comments through Twitter. "Eddie and I felt we couldn't let this rumor go on any longer," Rimes wrote.
"I've about had it with the lack of 'reporting,'" she complained. "It's not true."
Rimes began her relationship with Cibrian in 2008, while still married to Dean Sheremet. She recently appeared on the cover of Shape magazine, sparking a controversy that forced the magazine to apologize for making her their cover girl.
Don't forget to follow VIP Breakdown on Twitter and get all the headlines as they happen.
Read More

| Popeater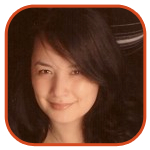 Posted by Veronica Santiago Categories: Movies, Television, Divorce, Celebrity Babies,
Note: If you ever want to keep something a secret, you should apparently move into Sandra Bullock's household.
Earlier today, People broke news on a story possibly more shocking than Jesse James' cheating ways: the Oscar winner has actually been playing mother to an adopted baby boy…since January. Since before the Academy Awards. Since before James' affairs were even revealed.
The world exclusive report broke this morning, as did news of an impending divorce. A "sad" and "scared" Bullock confirmed to the magazine that she has indeed filed papers to end her five-year marriage.
Click to continue reading Sandra Bullock Reveals Secretly Adopted Baby, Files for Divorce
Read More

| People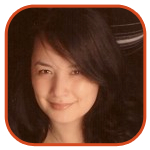 Posted by Veronica Santiago Categories: Movies, Television, Break-ups, Divorce, Sex Tapes, Rumors,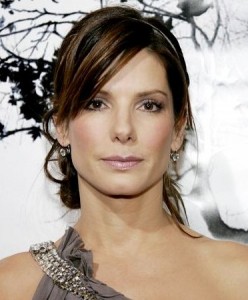 UPDATE: Jesse has since denied the existence of any sex tapes.
Although she has not yet acknowledged any of the reports about Jesse James' affairs or a possible divorce, Sandra Bullock has finally broken her silence to clear up one rumor.
"There is no sex tape. There never has been one and there never will be one," the Oscar winner said in a statement to People magazine.
Bullock's declaration comes the same day as new stories about her estranged husband have surfaced.
According to RadarOnline.com, James has reportedly been the subject of at least 12 homemade sex tapes. Those videos include women other than Sandra and "a mass amount of Nazi paraphernalia." (Just last week, Us Weekly released a picture of Jesse doing a Nazi salute in a SS officer's hat.)
Click to continue reading Sandra Bullock Breaks Her Silence
Read More

| People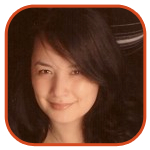 Posted by Veronica Santiago Categories: Movies, Television, Break-ups, Divorce, Rumors,
Although he had been quick take down his Twitter page, Jesse James has made his first public comment since rumors of a possible affair surfaced.
In the statement offered to People magazine, Sandra Bullock's husband acknowledged being the "one person to blame for whole situation," but also called "the vast majority" of allegations against him "untrue and unfounded."
Click to continue reading Jesse James Publicly Apologizes to Sandra Bullock, Kids
Read More

| People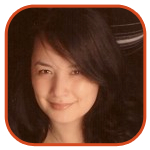 Posted by Veronica Santiago Categories: Sports,
Missed the (scripted) apology heard around the country today? Well, here's your chance to watch all 13.5 minutes of it.
During Tiger Woods' highly-controlled speech, the golfer addressed a number of topics. No - His wife, Elin Nordegren, did not hit him on in the evening of Nov. 27, nor has she ever struck him. Yes - He does plan return to play golf some day, he just doesn't "know when that day will be." No - Woods didn't think "normal rules" applied to him; he thought money and fame "entitled" him. Yes - Tiger has already been in rehab for 45 days and, starting tomorrow, will go back for more treatment and more therapy.
After watching the video, let us know what you think. Did his rehearsed statement come a little too late? Do you applaud him for making a step in the right direction? Or would you prefer to see this all go away so you could get back to watching golf?
(For more, you can read a full transcript as provided by the New York Times after the jump.)
Click to continue reading VIDEO: Tiger Woods Addresses Public for First Time Since Crash
Read More

| CNN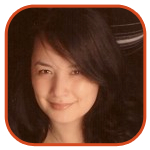 Posted by Veronica Santiago Categories: Movies, Rants,
Warning to companies everywhere: Don't ever piss off popular celebrities with a Smodcast and a Twitter account.
According to director Kevin Smith (Clerks), he was asked to get off a flight from Oakland to Burbank yesterday because he was deemed too big to fit into his single seat. This Southwest Airlines ejection has since turned into a PR disaster for the low-cost airline.
Despite his insistence that he fit comfortably in his space (he says he "fit between the arm rests & was able to buckle his seat belt w/o an extender"), Smith stated through his active Twitter account that he was told that he "wasn't going to be allowed to sit there" because he was "a safety risk."
Click to continue reading Kevin Smith's Southwest Airlines Rants Continue
Read More

| Twitter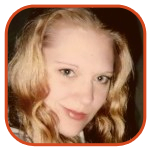 Posted by K.C. Morgan Categories: Sports, Legal Issues, Rumors, Where Are They Now?,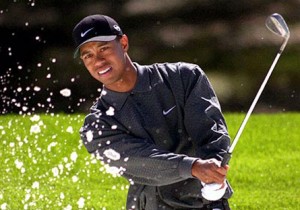 Tiger Woods is currently at an "undisclosed location," and he does not appear to be holed up at his Orlando home with wife Elin Nordegren.
The press response to Tiger's single-car crash has been so overwhelming, and the affair rumors are coming so quickly, it's no wonder the golfer has gone incognito.
Read Tiger's apology regarding the accident…and its aftermath.
Read More

| E! Online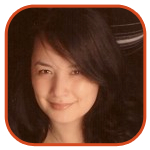 Posted by Veronica Santiago Categories: Sports, Dating, Hook-ups, Rumors,
It appears the car accident isn't the only thing Tiger Woods is "responsible" for these days.
In a new statement posted on his personal website, the famed golfer came short of admitting any he had been involved in an extramarital affairs. The 33-year-old did, though, claim once again that he is "short of perfect" and apologized to his family for any "transgressions" that may have let his family down.
Today's post (which can be read fully after the jump), comes on the same day Us Weekly published a reported voice mail made between the golfer and another woman he had allegedly been seeing. Although last Friday's car accident reportedly stemmed from a National Enquirer story about Woods and a woman named Rachel Uchitel, this new story claims Tiger had been dating a 24-year-old cocktail waitress off-and-on for approximately 31 months.
Click to continue reading Listen to Alleged Tiger Woods Voice Mail, Read His Apology
Read More

| Us Weekly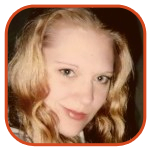 Posted by K.C. Morgan Categories: Movies, Television, Rants, Rumors, Where Are They Now?,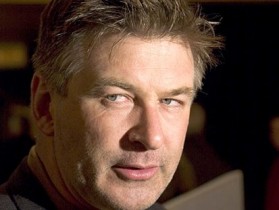 The Drama King is back. Alec Baldwin has recently revealed that he will be leaving Hollywood when his 30 Rock contract expires in 2012. It seems the Mayans were right - the world really is coming to an end.
"I don't have any interest in acting anymore," Baldwin explained. "Moves are part of my past. It's been 30 years. I'm not young, but I have time to do something else." Like a stint on I'm a Celebrity, Get Me Out of Here, an NBC summer reality series two of his brothers participated in last season.
It gets even weirder from there. "I consider my entire movie career a complete failure," Alec Baldwin added. So, he also saw The Marrying Man. "I'll tell you why. The goal of moviemaking is to star in a film where your performance drives the film, and the film is either a soaring critical or commercial success, and I never had that." Ah, but Beetlejuice will live on in pop culture for ever.
So, the most successful Baldwin brother says he's through. Anyone care?
Read More

| Perez Hilton

© Gear Live Media, LLC. 2007 – User-posted content, unless source is quoted, is licensed under a Creative Commons Public Domain License. Gear Live graphics, logos, designs, page headers, button icons, videos, articles, blogs, forums, scripts and other service names are the trademarks of Gear Live Inc.