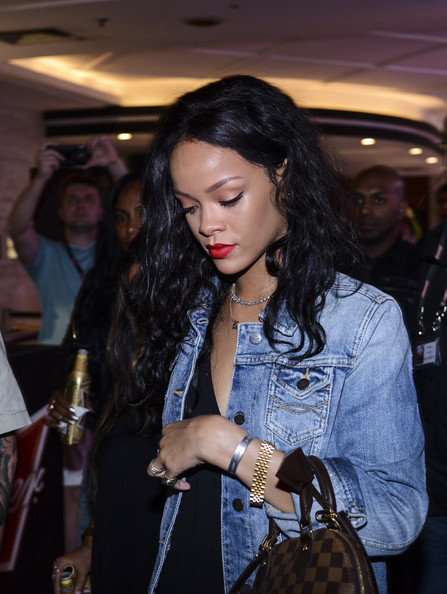 A homeless man has been arrested for stalking Rihanna.
Kevin McGlynn, 53, was taken into custody on Thursday after leaving threatening notes at the star's rented New York home. The New York Post's Page Six reports he was charged with stalking, menacing and harassment and held without bail after writing a string of insulting notes and delivering them twice on July 8 and once on July 1.
Rihanna was forced to put her own sprawling estate in Pacific Palisades, California, on the market in May after owning it for just over a year. The "Stay" hitmaker was put off living at the house, as stalkers kept showing up unannounced.
The singer secured a three-year restraining order against Steveland Barrow in March 2013, after he broke into the property next door, which he wrongly believed to be her home. A judge also ordered Robert Melanson to stay at least 100 yards away from the "Umbrella" singer's house and, or, place of business, after the 26-year-old male trespasser was caught creeping around on her roof last June. In court documents, Rihanna, who was not at home at the time of either incident, wrote she feared for her safety because Robert was unstable and had a criminal history.
Miley Cyrus has secured a permanent restraining order against an obsessed fan.
Devon Meek - who was arrested near the "Wrecking Ball" hitmaker's Los Angeles home on May 16 and previously claimed he would rather die than spend another day without her - must stay 100 yards away from her for the next three years. The new court order also prevents him from going near any of the venues where the blonde beauty is performing, according to gossip website TMZ.com.
Miley's lawyers obtained the permanent protection order in court today after they filed an emergency restraining order last month. Meek, 24, previously claimed that Miley was communicating with him through the radio and believed she told him that she "adores" him.
A law enforcement source said Meek, who also said he hears "screaming voices" in his head, is still undergoing treatment after initially being hospitalized under a 5150 involuntary psychiatric hold. "Mr. Meek stated that when he is released from the hospital, he will not stop seeking Ms. Cyrus and that he will continue to go to Ms. Cyrus' residence until Ms. Cyrus accepts him or he dies," the insider also previously said.
An intruder has been arrested inside Justin Bieber's home.
Qianying Zhao - who stands 5'5" and weighs just 110 lb - was discovered sleeping in a bedroom inside the pop star's Atlanta home by the niece of the property owner yesterday. She called police, who woke the woman and, when questioned, the alleged trespasser claimed she had met the "Beauty and a Beat" hitmaker on Twitter and was visiting him for a birthday party.
When she realized she was too late for the party, she instead found an open door and decided to let herself in to wait for the 20-year-old singer.
According to gossip website TMZ, Zhao was arrested for criminal trespass and placed into double-locked handcuffs with her hands behind her back. It is unclear whether Justin - who moved to Atlanta recently following a string of incidents and rows with his neighbors in California - was at home at the time of the incident.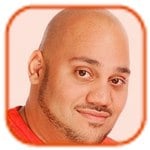 Posted by Andru Edwards Categories: Movies, Music, Television, Legal Issues,
Selena Gomez's stalker has been jailed for trespassing on her property.
Juan Garcia, who was arrested outside the "Come & Get It" hitmaker's house on January 25, was convicted after pleading no contest to the charge in court today and sentenced to 120 days in Los Angeles County Jail.
The 19-year-old obsessed fan, who previously told police that he had traveled from his home in Arizona to see the singer in person, was also placed on three years probation and ordered to stay at least 150 yards away from the 21-year-old star and her home for three years upon his release from prison, according to gossip website TMZ.com.
Police officers rushed to Selena's home in Tarzana, California last month after a family member spotted Juan creeping around and called 911. It is not known if Selena, who spent two weeks in rehab in January, was at home at the time of the incident.
Click to continue reading Selena Gomez's Stalker Jailed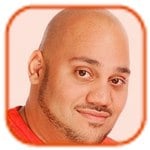 Posted by Andru Edwards Categories: Movies, Television, Features,
Ben Stiller once had a female stalker.
The Secret Life of Walter Mitty actor was left terrified by a bizarre encounter with an over-zealous fan who pretended to be a journalist in order to get closer to her Hollywood idol:
"I once had a strange, stalker-type woman. This was about 10 years ago. She showed up in our production office wanting to say hi, and I thought that was that. But then she showed up again, two weeks later, at a press conference, and she'd somehow got hold of a press badge. It was crazy. I felt like I was in Basic Instinct. She ended up not killing me though, so that's good."
Ben is a secret sci-fi nerd and is obsessed with cult show Star Trek, admitting one of his most prized possessions is headpiece with Spock's pointy Vulcan ears. When asked who is the most difficult person to buy Christmas presents for is, Ben joked, "Probably me. I like silly things, such as Star Trek memorabilia. For my birthday this year, my wife got me a fan guide from a 1975 Star Trek convention. That's exciting to me. I have Spock's ears at home too. I do not wear them around the house, because that would break down the foam latex. They're too delicate and precious to actually be worn."
Click to continue reading Ben Stiller Recalls Stalker Incident
Alec Baldwin's accused stalker has been sentenced to 30 days in jail.
Genevieve Sabourin, who is on trial for stalking and harassing the former 30 Rock star, was charged with being in contempt of court in Manhattan, New York yesterday morning after she repeatedly heckled a doorman from Alec's building and her own lawyer. The judge ordered that the French-Canadian actress, 41, be jailed for constantly shouting at witnesses during their testimonies after issuing her a warning on Wednesday, after she shouted at Alec and accused him of having a "lying disease" when he denied her claims that they had sex after a dinner date in 2010 and also met in 2002, according to gossip website TMZ.com.
Sabourin argued she had a right to speak out in court because she sometimes has trouble understanding English.
During yesterday's proceeding, Sabourin was also accused of threatening to wage a "massive destructive war" against Alec, worse than his bitter custody battle with his ex-wife Kim Basinger, if he didn't pay for her to move to New York to live with him.
Click to continue reading Alec Baldwin's Stalker Jailed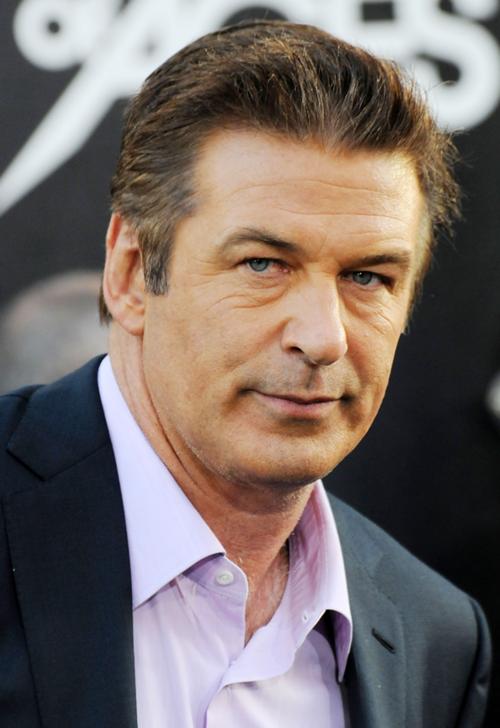 Alec Baldwin has denied he once had a sexual relationship with his alleged stalker. The former 30 Rock star took to the stand against Genevieve Sabourin, who is on trial for stalking and harassment, in Manhattan, New York, this morning, and broke down in tears as he accused the Canadian actress of making his life miserable.
The defendant, 40, repeatedly heckled the Rock of Ages star, 55, during his testimony, according to gossip website TMZ.com, and challenged Alec when he denied her claims that they had sex after a dinner date in 2010 and also met in 2002. "Really?" she shouted when he insisted they never had a sexual relationship and accused him of having a "lying disease."
Click to continue reading Alec Baldwin Denies Dating Stalker
Alec Baldwin's stalker allegedly dreamed of giving birth to his baby.
Canadian actress Genevieve Sabourin, 40, who is accused of harassing the actor and was arrested outside his home in New York City in April, wrote him more than 100 emails in a bid to convince him to get her pregnant, and even told him when she would be ovulating, according to prosecutors in her Manhattan-based trial.
Prosecutor Zachary Stendig read a few of her letters in open court on Thursday,including a passage written by Sabourin that read, "I will be in prime of my ovulation this St. Patrick's Day and the best gift from you of all would be to conceive a mini Baldwin on this Ireland National Day ... accept my proposal and I'll take you straight to heaven. There is many things I will do to you now in order to give you all kinds of delightful pleasure. French are the best lovers in the world and I master my art."
The actress's lawyer Todd Spodek argued that her actions were the result of her desire to seek closure after her brief "sexual relationship" with the former 30 Rock star "crumbled" in 2010: "No contact and no decency. A complete disregard for Miss Sabourin and her emotions. Miss Sabourin was just looking for closure from a difficult relationship."
Click to continue reading Alec Baldwin's Stalker Wanted to Have His Baby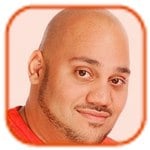 Posted by Andru Edwards Categories: Music,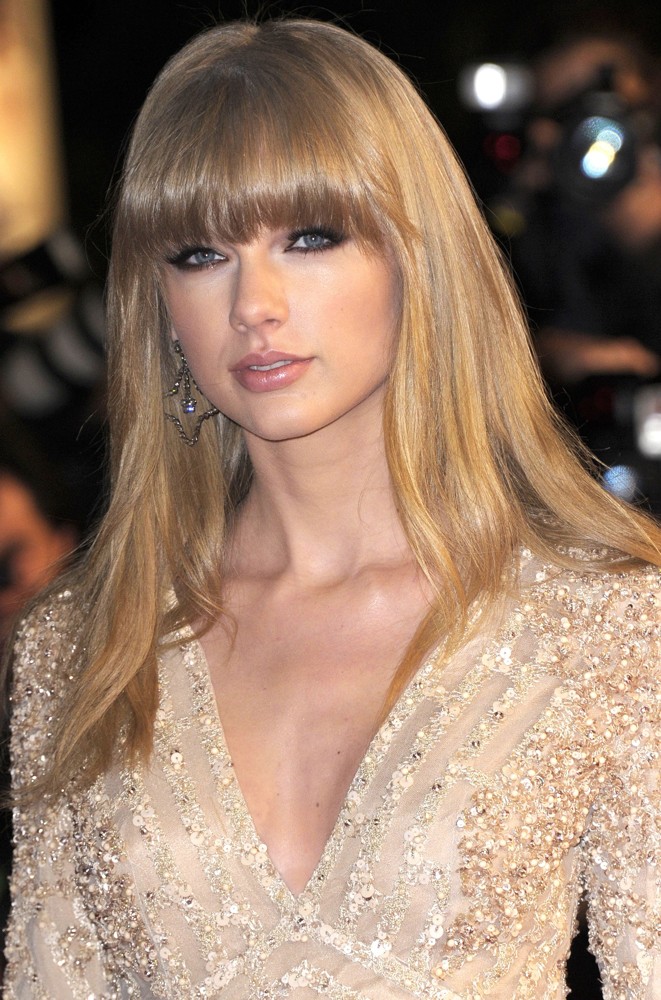 An obsessed fan was arrested for swimming to Taylor Swift's beach home this morning. The 22-year-old man - who is yet to be named - attempted to swim to the "I Knew You Were Trouble" hitmaker's property in Rhode Island, New England, in a bid to meet the country singer but got freaked out by her security team and swam back in the opposite direction where he was detained by police for trespassing.
Police spotted the Chicago man getting out of the water around a mile from Taylor's new residence at 2:20am and upon questioning him, he reportedly admitted he intended to swim to shore, clamber up to the pop star's home and greet her. The man was hauled into a nearby police station and currently remains in custody.
"There is a zero tolerance policy for trespassers," Westerly Police Department told TMZ.
Taylor - who is currently in the middle of her Red Tour with Ed Sheeran - experienced a similar situation at her property in Nashville, Tennessee, last year when a deluded fan travelled from Winconsin to spend the day with her to celebrate her 23rd birthday. Jacob Kulke was detained by security at the Nashville residence until police arrived and arrested him. He did not face any formal charges.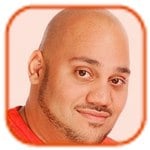 Posted by Andru Edwards Categories: Television, Features,
Paris Hilton insists she is a "tough business woman."
The 32-year-old former Simple Life star - who is dating 21-year-old model River Viiperi - claims she is no longer interested in fame since Nathan Lee Parada tried to break into her Los Angeles home wielding a knife in August 2010, and is determined to follow in her family's footsteps by developing her own successful chain of hotels.
"It was terrifying. I had never experienced anything like that before and it really shook the foundations of my world. I was certain he would kill me if he could get inside. Seeing someone with such hate in their eyes -- someone who wants to kill you -- makes you question things, and it made me wonder about the price of fame. There was so much chaos in my life at the time. After the attack I decided it was time to withdraw from the public eye before anything worse happened," the Hilton hotel heiress told The Sun.
Paris' then boyfriend Cy Waits came to her rescue during the incident and her stalker was sentenced to two years for the burglary in April 2011 but she was then pursued by another obsessed fan, James Rainford.
Click to continue reading Paris Hilton No Longer Interested in Fame
© Gear Live Media, LLC. 2007 – User-posted content, unless source is quoted, is licensed under a Creative Commons Public Domain License. Gear Live graphics, logos, designs, page headers, button icons, videos, articles, blogs, forums, scripts and other service names are the trademarks of Gear Live Inc.