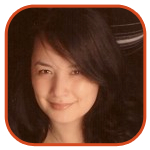 Posted by Veronica Santiago Categories: Television, Photos,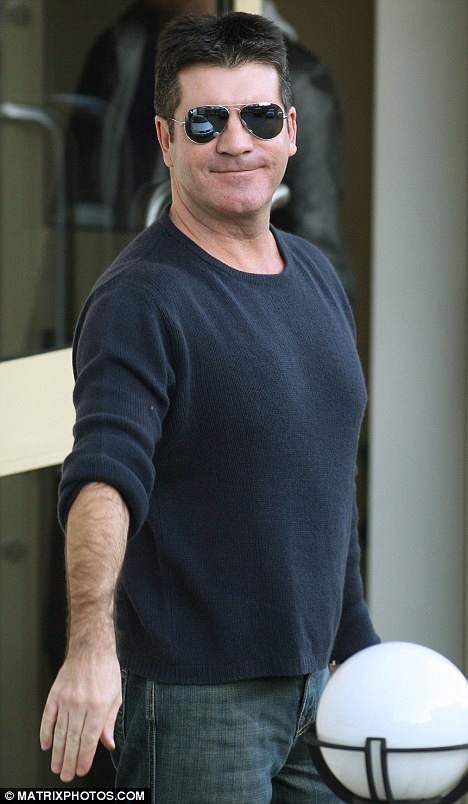 Next time Simon Cowell reaches for that mystery drink in his Coke glass, make sure to keep a close eye on those hands.
The man who has used Botox and convinced Gordon Ramsay to get chin surgery has apparently undergone a new vanity procedure: the hand wax.
You can see a picture of the FOX judge with hair after the jump.
Click to continue reading Simon Cowell's Hair-Free Hands
Read More

| Daily Mail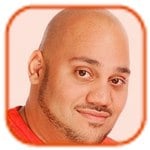 Posted by Andru Edwards Categories: Music, Television,
The original American Idol Kelly Clarkson is set to return to her roots.
The "My Life Would Suck Without You" singer, who won the first series of the US TV talent show in 2002, will appear as a guest judge at an audition next week.
A source said: "Kelly is beyond excited to get back to the show that started it all."
It has also been claimed Kelly and the other current judges—Simon Cowell, Randy Jackson and Kara DioGuardi—will be joined by one of the Jonas Brothers to find America's next pop superstar.
Following the departure of full-time judge Paula Abdul, who is believed to have quit the show over an alleged pay dispute, a series of famous faces have filled her place, including former Spice Girl Victoria Beckham, hip-hop artist Mary J. Blige, and "I Kissed a Girl" singer Katy Perry.
The source added: "At this stage it doesn't look like Paula will be replaced by one person. The celebrity judges are working really well for now." Other stars linked to the guest judge role include Jennifer Lopez and Shania Twain.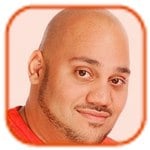 Posted by Andru Edwards Categories: Music, Television, Legal Issues, Rivalries,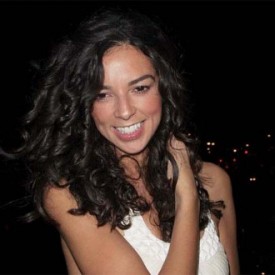 Looks like the woman accused of attacking Terri Seymour has pleaded not guilty to the charges brought against her. Janice Thibodeaux was charged with misdemeanour battery and assault yesterday morning following her altercation with Seymour, the ex-girlfriend of Simon Cowell, and appeared in court to answer the claims.
A Los Angeles judge set her bail at $20,000. She is due to appear in court again on June 4. If convicted of misdemeanour battery, Thibodeaux faces a maximum six months in county jail and a fine of $2,000. The misdemeanour assault charge carries a maximum one year prison term and $10,000 fine. Thibodeaux is accused of assaulting Seymour outside Nokia Theater in Los Angeles, the site of where Cowell's TV show American Idol was being filmed on Tuesday.
It has been claimed the music mogul has ordered his personal security team to protect Seymour until she feels safe again. Police claim Thibodeaux asked Seymour if she was still dating Cowell - who she split from last November after a six-year relationship - and then tried to choke her. However, Thibodeaux has revealed she was unhappy with Cowell's behaviour towards his fellow 'American Idol' judge. She told a US website: "I wasn't cool with Simon Cowell choking Paula Abdul on the show last week and with her crying-out 'help' as he did so. Nobody said anything about that so I wanted to confront him about it because that is not appropriate behavior, is it?"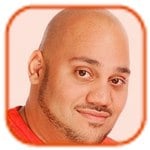 Posted by Andru Edwards Categories: D-List, Television, Break-ups, Dating, Legal Issues, Rumors,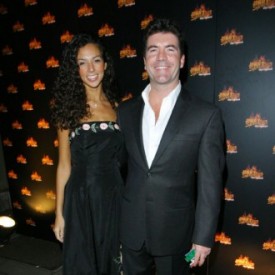 Simon Cowell's ex-girlfriend, Terri Seymour, was been attacked by a 200 pound woman outside the Nokia Theater in Los Angeles. Terri was reportedly assaulted outside the Theater, where Simon's TV show American Idol was filmed, on Tuesday. Police allege Janice Thibodeaux, 33, approached Terri and asked her if she was still dating Simon - who she split from last November after a six-year relationship - before attempting to choke her.
Los Angeles officers, who reportedly witnessed the altercation, then arrested Janice - who was reportedly "twice Terri's size" - on felony battery charges. Her bail was set at $52,703 bail. Terri, 34, and Simon reportedly split over his refusal to have children - the same reason he parted ways with former pop star Sinitta, who had a 1986 hit with 'So Macho'. Simon's mother Julie said at the time: "Simon has a right to his own life, we all do, but Terri wanted a baby and things didn't work out. The split was really based on the fact that she wanted a baby and to get married."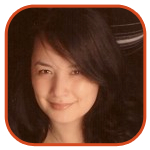 Posted by Veronica Santiago Categories: Television,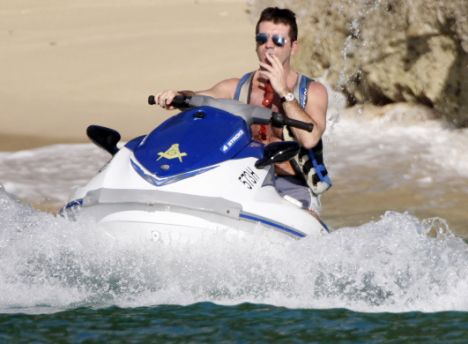 Who knew Simon Cowell was so good at multi-tasking?
During his winter vacation in Barbados, the America's Got Talent producer proved he's quite talented himself. I've heard of smoking and driving…but smoking and jet skiing?
I think that move alone could possibly bring David Hasselhoff to tears.
Read More

| Daily Mail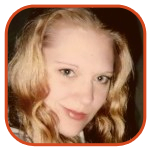 Posted by K.C. Morgan Categories: Music, Television, Rumors,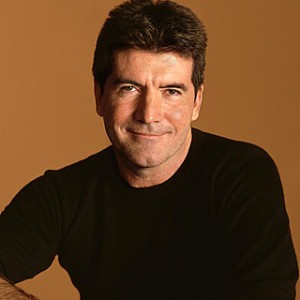 "I think she was in awe of me," Simon Cowell told the British press recently. Currently in country to work on the X-Factor, Cowell will soon be Stateside for the eighth season of American Idol. And, according to him, the reality TV contestants aren't the only ones who seem to be overwhelmed in his very big presence.
When Britney Spears visited the show, Cowell said she was awed by him, though he admitted the statement "may be a bit egotistical." Ego from you, Simon? Never! "She was just staring at me," he admitted. "I said 'touch me, I'm human,' and I think that broke the ice."
Cowell recently told the British media that he may not return for another season of X-Factor, though he's been threatening the same of American Idol for years.
Read More

| MSNBC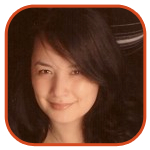 Posted by Veronica Santiago Categories: Television, Break-ups,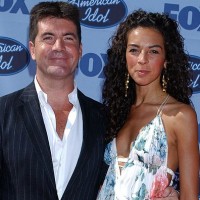 UPDATE: Simon recently told told FOX News that Seymour simply had "a different path in life."
Did Terri Seymour really think she could ever change Simon Cowell's spots?
This past weekend, a rep for the American Idol judge confirmed that Cowell and his girlfriend had gone their separate ways. The two - who began dating after he was interviewed by the Extra correspondent - had been together for six years.
According to reports, Simon's views on marriage and kids were ultimately the factor behind the split. That's a claim Cowell's spokesperson doesn't deny. "In the past Terri has said that she wants kids but that just isn't Simon. Nobody else is involved, certainly not on Simon's side," Max Clilfford stated.
But even though the 48-year-old isn't willing to change his stance on weddings (or boxy haircuts…or tight shirts), he doesn't have a problem shelling out a little dough. As a parting gift, Cowell reportedly bought his 34-year-old ex a new Los Angeles home. Who knew he was such a nice guy?
Read More

| People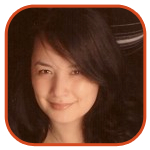 Posted by Veronica Santiago Categories: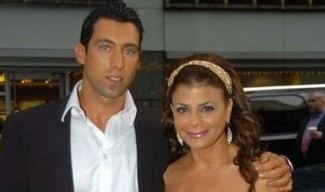 Where's an episode of Hey Paula when you need one?
After nearly a year together, E! has confirmed that Paula Abdul is no longer with her restauranteur boyfriend. J.T. Torregiani, who was 13 years younger than the American Idol judge, had been living with Abdul as well.
Just last October, Paula talked to People about wanting to have a baby soon. Though she was keeping her medical options open, she remained cautiously optimistic about her new relationship with Torregiani. "He's a positive force that has come into my life right now. Where it leads, who knows?"
Click to continue reading Paula Abdul Single Again
Read More

|
E! Online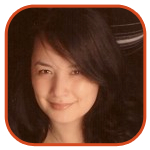 Posted by Veronica Santiago Categories: Music, Television, Break-ups,
While I'm certain that this isn't the first time something like this has happened, it may be the first time we've heard a celebrity publicly admit that they've ended a relationship this way.
After an Idol Gives Back taping yesteday, former American Idol star Carrie Underwood opened up to Extra about her recently publicized breakup.
The country singer told Simon Cowell's girlfriend that she and her Gossip Girl beau (Chace Crawford) ended on a very anti-climactic note. It was all done via text message. (You can see that interview here.)
"It was completely mutual. We broke up like over text…it was like 'peace out'. Like, I don't know. It just didn't work. We both know it didn't work. And, no hard feelings at all whatsoever. No big deal."
I must say, although she kept repeating it was 'no big deal', she did seem awfully bitter to me.
Read More

|
Extra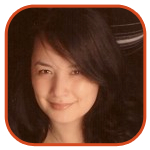 Posted by Veronica Santiago Categories: Music, Television, Hair Styles, Style,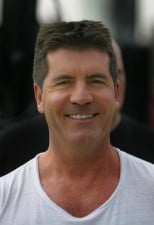 Apparently Simon Cowell isn't just frank when it comes down to doling criticism; he's pretty open when it comes to the details of his own life.
The American Idol judge readily admitted to UK's Glamour that he has subjected his face to the Botox needle. "To me, Botox is no more unusual than toothpaste. It works, you do it once a year - who cares." (Why am I envisioning Ryan Seacrest sitting right there next to him when he does it?)
Cowell also revealed that he owes about an inch of his frame to platform heels.
Although the injection news doesn't really surprise me, I must admit - I find Simon's vanity issues to be quite interesting. If he really didn't want people to focus on any unsightly wrinkles, maybe he could should focus on redesigning a less boxy haircut? (What is up with the part down the middle anyway?) Then again - it's not like people are looking at that part of his body anyway. I, for one, still can't peel my eyes away from his man boobs.
Read More

|
People
via
People
© Gear Live Media, LLC. 2007 – User-posted content, unless source is quoted, is licensed under a Creative Commons Public Domain License. Gear Live graphics, logos, designs, page headers, button icons, videos, articles, blogs, forums, scripts and other service names are the trademarks of Gear Live Inc.