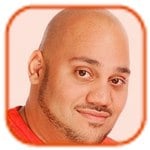 Posted by Andru Edwards Categories: Music, Television,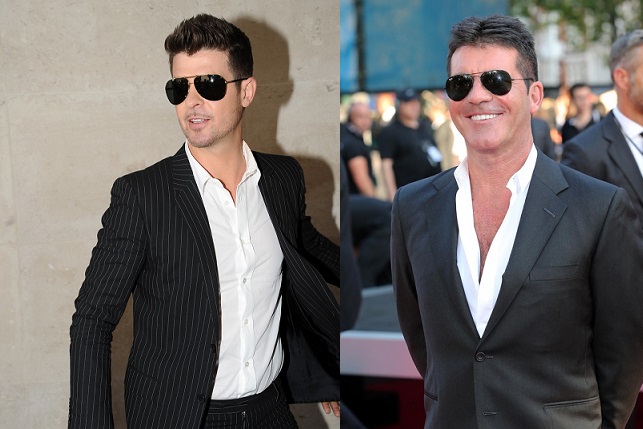 Robin Thicke regularly gets mistaken for being Simon Cowell.
The 36-year-old singer - who is 18 years younger than the X Factor boss - often gets heckled in the street by people shouting "Simon" at him because they think he is the music mogul due to their similar haircuts. "I went through a hippy phase when I started out in music and said I would not cut my hair until I heard my song played on the radio. Now I do get called Simon Cowell because of my hair," he said.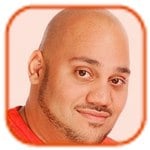 Posted by Andru Edwards Categories: Music, Television, Charity,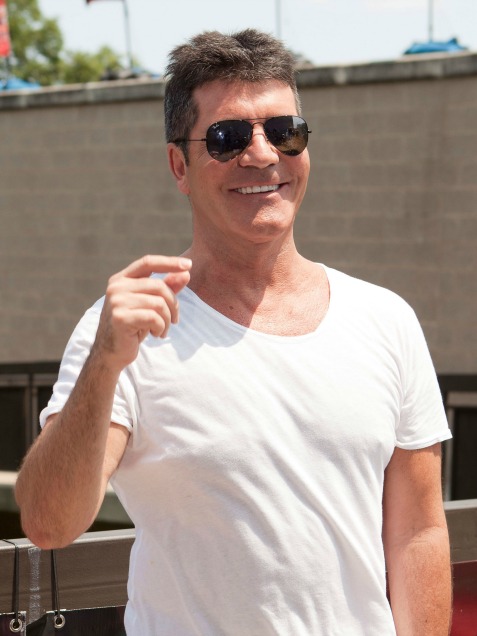 Simon Cowell raised $1 million for charity by singing.
The X Factor judge agreed to put his dignity on the line for a good cause after billionaire Power Rangers creator, Haim Saban, offered to make the huge donation if Simon sang the show's theme tune with him. The 54-year-old British star, whose girlfriend Lauren Silverman is expecting a baby boy in February, delighted the packed room of guests after he accepted the challenge to raise money for Friends of Israel Defense Forces in Beverly Hills on Tuesday night.
Midway through his performance, Simon offered to donate $100,000 of his own money if he was allowed to stop. Saban then agreed he could stop singing for $250,000, according to video footage obtained by gossip website TMZ.com.
The music mogul was also recently persuaded to show off his vocal talents by his fellow talent show judge Kelly Rowland during auditions for the X Factor in Denver, Colorado, after being urged to show off his skills after he was less than impressed with one wannabe's attempt at singing 1940s classic "Fools Rush In."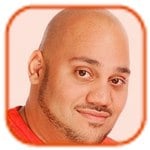 Posted by Andru Edwards Categories: Television, Break-ups,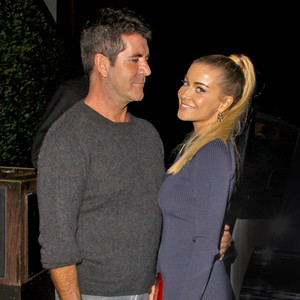 Simon Cowell wants a girlfriend after split from Carmen Electra.
The 53-year-old music mogul has confirmed he is no longer dating the former Baywatch star - who he met when she was a judge on last year's Britain's Got Talent - and revealed although he isn't looking for anyone in particular, he would like to date a fellow Brit.
"I'm now a single man. We spent time together and she is so much fun. But I'd like to find a girlfriend. I do particularly like British women but I haven't got my eye on anyone," he said, speaking to the Sunday People.
Simon - the mind behind the likes of The X Factor and American Idol - admitted his hectic schedule was to blame for his lack of a long-term relationship. "I'm lucky that I have a lot of good people around me. That's very important, especially when you do what I do. I'm happy but I would like a girlfriend," he said.
Click to continue reading Simon Cowell Wants a Girlfriend After Carmen Electra Split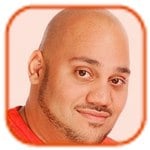 Posted by Andru Edwards Categories: Television, Dating, Paparazzi Photos, Rumors,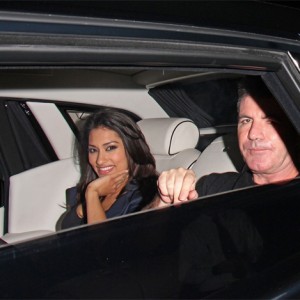 Simon Cowell is dating Janina Gavankar.
The 53-year-old music mogul was spotted enjoying a dinner date with the True Blood actress - who plays shifter Luna Garza in the HBO series and looks very similar to his ex-fiancee - at Los Angeles restaurant Cecconi's on Saturday night, and the pair have been flirting on Twitter.
Last month, he wrote on the social networking site, "Hello trouble. Simon x." The 32-year-old beauty replied, "Who me?? #Definitely me. (sic)" The X Factor judge then responded, "yes you. x (sic)" Simon and Janina have since deleted the tweets from their accounts.
Janina - who dated US internet entrepreneur Angelo Sotira, 31, for five years before they split in 2010 - was spotted smiling in the back of Simon's chauffeur-driven car on Saturday.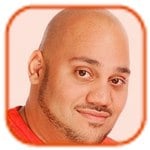 Posted by Andru Edwards Categories: Television, Hook-ups,
Carmen Electra has hinted she had sex with Simon Cowell. The former Baywatch actress - who split from fiance Rob Patterson in May - was romantically linked with the music mogul in September and though she claimed to be "single" and just "friends" with The X Factor star, she went on to suggest their friendship went further.
Asked if they had kissed, she giggled and said, "Maybe." Further pressed on the matter by Access Hollywood, she was then asked if there had been any "horizontal time." Carmen again laughed and said "maybe." She added, "He's so cute. He's adorable, he's actually a sweetheart. I really like him, I think he's very cool."
Click to continue reading Carmen Electra 'Maybe' Had Sex with Simon Cowell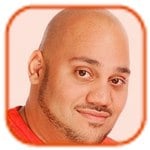 Posted by Andru Edwards Categories: Television, Dating, Hook-ups, Rumors,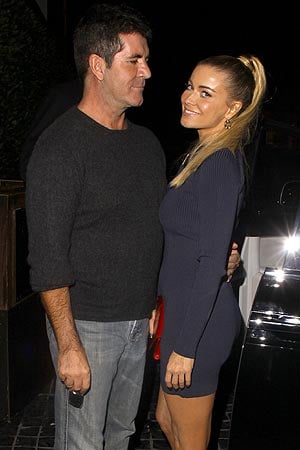 Simon Cowell was seen "making out" with Carmen Electra in a Hollywood restaurant at the weekend.
The music mogul and the former Baywatch actress enjoyed dinner at Cecconi's on Saturday and left together in the X Factor star's limousine and didn't seem to care who saw their flirty behavior.
"They were getting very cozy. They were holding hands and staring into each other's eyes - and then they started making out. They were with other friends at the restaurant but didn't seem to mind," a source told The Sun.
Carmen - who split from fiance Rob Patterson in May - is said to be enjoying Simon's company, though their romance isn't serious yet. "Carmen loves hanging out with Simon. They're having fun. She is getting back in the dating pool and Simon treats her very well. It's all very laid back at the moment but they are both enjoying themselves," the insider added.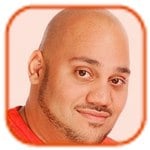 Posted by Andru Edwards Categories: Television, Meltdowns, Rumors,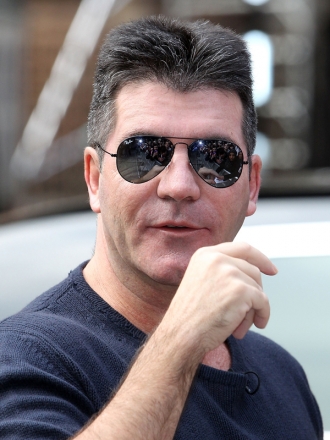 Simon Cowell had a breakdown earlier this summer.
The TV mogul suffered a collapse as the strains of managing his working life - which includes a portfolio of shows including The X Factor in the UK and US, Britain's Got Talent and America's Got Talent - became too much for him. Simon reportedly had to take a step back from auditions for this year's 'X Factor' in the US after he feared his lifestyle was making him into a "weird vampire."
In an updated new chapter of his book, Sweet Revenge: The Intimate Life of Simon Cowell, Tom Bower says the TV star told his close friend and X Factor colleague Louis Walsh, "I don't want any more tablets and pills. I'm cutting out the lot, including cigarettes. I desperately need peace. I'm craving normality. I've got to work out my demons and come out of it. I have to get back to where I was years ago. I had to stop reading texts at three in the morning and making calls later and later. I wanted peace."
Click to continue reading Simon Cowell Suffered a Breakdown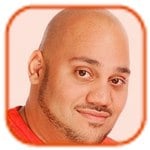 Posted by Andru Edwards Categories: Music, Television,
Simon Cowell has been pitted to the "most recognizable face in history" title by Adolf Hitler.
The 52-year-old music mogul and The X Factor judge has the second most famous face in modern history, coming a close second behind the late German Nazi dictator in a recent poll of 1,000 adults in the UK.
Simon - also known as "Mr. Nasty" - is set to go down in history for his memorable put-downs as he was recognized by 943 people compared to Hitler's 994. They were both spotted by 95 per cent of the people polled, along with fellow controversial character, former British Prime Minister Margaret Thatcher, who came third.
According to the poll, global superstar Lady Gaga is less recognizable than British wartime hero Winston Churchill and former monarchs Queen Victoria and King Henry VIII. The "Marry The Night" singer - who has 25 million Twitter followers and had the best-selling album of 2010 with The Fame Monster - came bottom of the list and was only known to 71 per cent of people polled.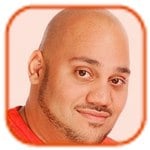 Posted by Andru Edwards Categories: Music, Television, Dating, Child Stars,
Demi Lovato wants Simon Cowell to find her a boyfriend.
The 19-year-old singer - who has previously dated Joe Jonas - would be happy for her new X Factor boss to help her find a new man, although she insists she is content to be single.
"I don't know what that's all about because I'm well off on my own, thank you. But I guess it's the one nice thing he is doing for me, so I'll take it," she said when asked on the official X Factor website if she is happy for Simon's plans to match-make for her.
Demi - who is joined on the panel of the show by Simon, Britney Spears and L.A. Reid - has also revealed she would like to be married and have children before she hits 30: "I want to be married with kids in 10 years. Just to a guy who makes me laugh. Obviously, I have to be attracted to him, but a sense of humor really does it for me. I don't have many deal breakers. I've done so much in my life, it doesn't feel right to judge other people. Oh, I know one quality I won't tolerate. I would never be with a guy who is controlling."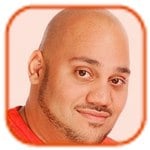 Posted by Andru Edwards Categories: Music, Television, Paparazzi Videos, Paparazzi Photos,
Simon Cowell thinks Cheryl Cole shouldn't complain about the paparazzi.
The media mogul - who sensationally sacked the British singer from the US version of The X Factor after she had worked on just four auditions - does not believe the "Call My Name" star should get upset about public scrutiny because she is rich and famous.
"Cheryl has to accept the fact that if you are popular and you are cute, you are going to get photographed. Look, if someone had said to Cheryl when she was auditioning for [TV show] Popstars: The Rivals, 'By the way, the downside is that you're going to be a millionaire, you're going to be one of the most famous people in the world, but guess what, you're going to have your picture taken,' you think Cheryl would have said, 'Oh, I don't think I'll go through it then'? I mean, come on, I don't think so," he told GQ.
Click to continue reading Simon Cowell: Cheryl Shouldn't Complain
© Gear Live Media, LLC. 2007 – User-posted content, unless source is quoted, is licensed under a Creative Commons Public Domain License. Gear Live graphics, logos, designs, page headers, button icons, videos, articles, blogs, forums, scripts and other service names are the trademarks of Gear Live Inc.