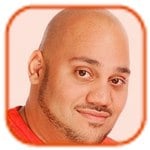 Posted by Andru Edwards Categories: Music, Television, Drugs, Features,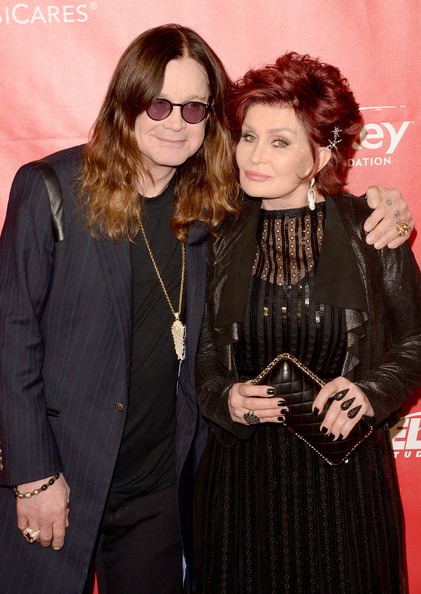 Sharon Osbourne partly blames herself for Ozzy Osbourne's relapse.
The TV personality kicked her husband out of their home in 2012 and threatened to divorce him when she realized he had relapsed into drink after seven years sober, but on reflection she thinks she should have spotted the warning signs earlier.
"It was hell - the loneliest three months of my life. The frightening thing for me was that I didn't see it. So where was I for a year and a half? I was just self-obsessed with my work. I didn't see, so it kind of kicked me in the bum. Sharon added she found out about Ozzy's relapse on the day before their 30th wedding anniversary after a friend tipped her off. He was drinking when he came home, but we lead such busy lives that all I saw was bad behavior, I never saw the drinking. I left him and told him I couldn't go through this again, I just couldn't, and he promised he would work his program. He wasn't going to meetings, he wasn't working his steps, and he slipped, he slipped for a year and a half."
Click to continue reading Sharon Osbourne Blames Herself for Ozzy's Relapse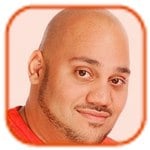 Posted by Andru Edwards Categories: Television, Break-ups, Engagements,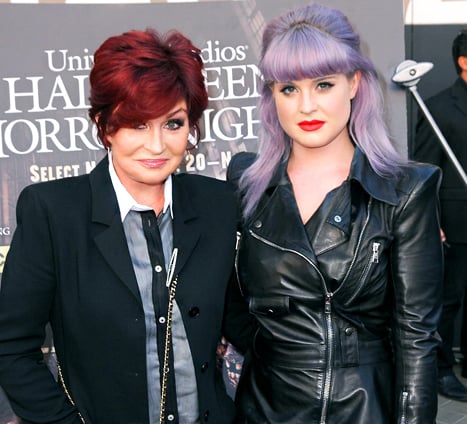 Sharon Osbourne wants her daughter Kelly Osbourne to start dating again.
The Fashion Police co-host confirmed she had called off her engagement to vegan chef Matthew Mosshart on Wednesday, but her mother hinted that the 29-year-old star isn't heartbroken about the split.
"Let the auditions begin!" Sharon joked on her chat show The Talk on Thursday.
The X Factor judge, 61, insisted that there was no hard feelings between Kelly and Matthew, who dated for more than two years after meeting at Kate Moss's wedding in 2011, but admitted she was relieved that they never got married: "Matthew is a lovely guy. They had two great years together of fun and love, and for me, that's why engagements are so important. Engagements are a test run, aren't they? And so it didn't work for whatever reason, but they are still good friends and will continue to be. It's just not right for them right now."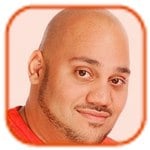 Posted by Andru Edwards Categories: Music, Television, Rants, Rivalries, Photos,
Kelly Osbourne wants to end her feud with Lady Gaga "like adults."
The Fashion Police host has reached out to the "Applause" hitmaker to apologize for acting "like a child" when the singer gave her mother Sharon Osbourne - who is a judge on the UK version of The X Factor - a birthday cake to pass on to Kelly, who turned 29 on Sunday. Gaga posed with Sharon and the cake after performing at London nightclub G-A-Y on Saturday and though Kelly - who lives in Los Angeles - suggested the gesture was a "publicity stunt," she is now keen to move on.
Click to continue reading Kelly Osbourne Ready to End Gaga Feud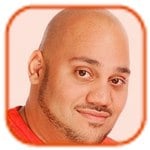 Posted by Andru Edwards Categories: Television, Engagements, Weddings, Features,
Kelly Osbourne is getting married in England.
The Fashion Police star, who is engaged to vegetarian chef Matthew Mosshart, will have a very traditional wedding at her parents mansion in Buckinghamshire, according to her mother Sharon, who is overseeing the special event: "It's going to be very English and very Victorian. At our house in England."
The X Factor judge also revealed that she is a huge fan of Kelly's fiance because he asked her and her rocker husband Ozzy for their daughter's hand in marriage before he proposed. "She loves him and he loves her, and I love the fact that he truly loves my daughter and makes her happy and that makes me happy," she added.
Kelly, 28, recently revealed that she wants to move back to England from Los Angeles in the near future to start a family because she doesn't want her offspring to have an American accent. "I want to have kids - a boy and a girl - but I'd only want to have them with Matthew. I'd like to live in England when I do, as I will not have a baby call me 'mom.' I will kill myself before being called that. I'm in no rush, though - I'm happy watching my brother do it first."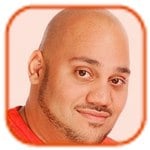 Posted by Andru Edwards Categories: Music, Television, Rumors,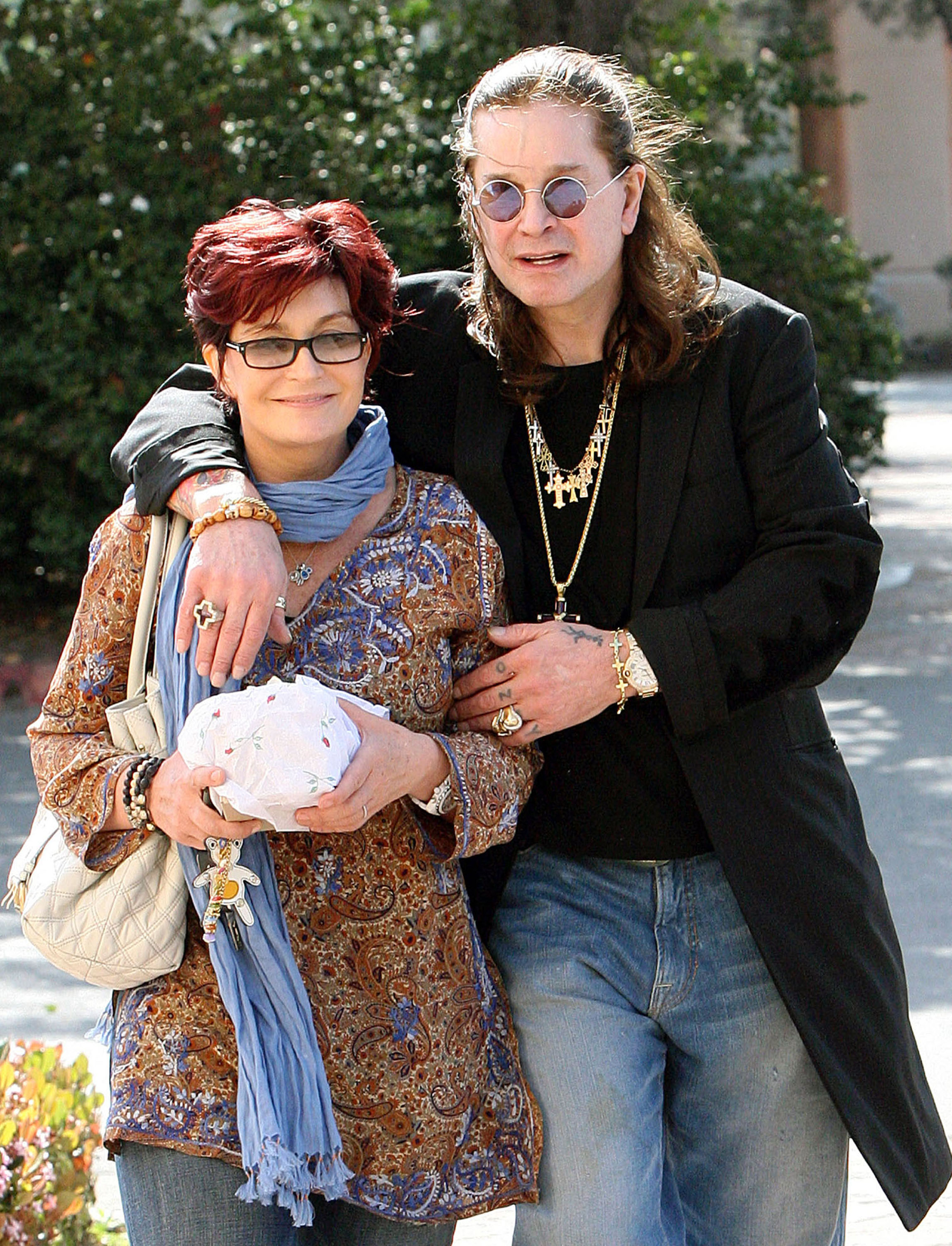 Ozzy Osbourne is set to move back to the UK to save his marriage with Sharon. The couple - who have been married for 31 years - have had their arguments recently stemming from the Black Sabbath rocker's drink and drug abuse, but according to reports Sharon is willing to give him another chance if he leaves Los Angeles with her.
With the 60-year-old star set to return as a judge on The X Factor UK later this year, it seems the best chance of saving their relationship is a return to their homeland. "Ozzy loves living in LA but he knows that if he doesn't return to England with Sharon it could be disastrous for their relationship. By supporting Sharon in the UK it means they can work through their problems and she can help him with his issues," an insider said.
The pair will be living in their mansion in Buckinghamshire, south east England and escaping to the countryside could be what their marriage needs. "They will be staying at their house in Buckinghamshire which is in the countryside and very peaceful, like a haven. This is something they need to do for each other. LA is where all the problems began so they feel it will be good to live in the UK together," the insider added.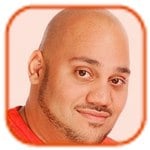 Posted by Andru Edwards Categories: Television,
Kelly Osbourne may have epilepsy.
The Fashion Police host - who was rushed to Cedars Sinai hospital in Los Angeles after suffering a 30-second seizure on the set of the E! series on Thursday - has been warned by doctors that the dramatic health scare could be much more serious than they initially suspected.
A source told gossip website TMZ.com that Kelly's medical team are running tests and she will remain in hospital for at least a few more days while they try to determine what caused the sudden seizure. The insider said she is currently on anti-seizure medication and doctors are closely monitoring her as they believe the seizure was extremely serious.
The 28-year-old star took to her Twitter account on Friday to show her appreciation for all the "beautiful well wishes" she received following the frightening incident, which saw her rushed to hospital after she had a seizure while filming alongside Joan and Melissa Rivers.
Click to continue reading Kelly Osbourne Has Epilepsy?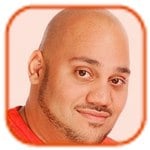 Posted by Andru Edwards Categories: Television, Features,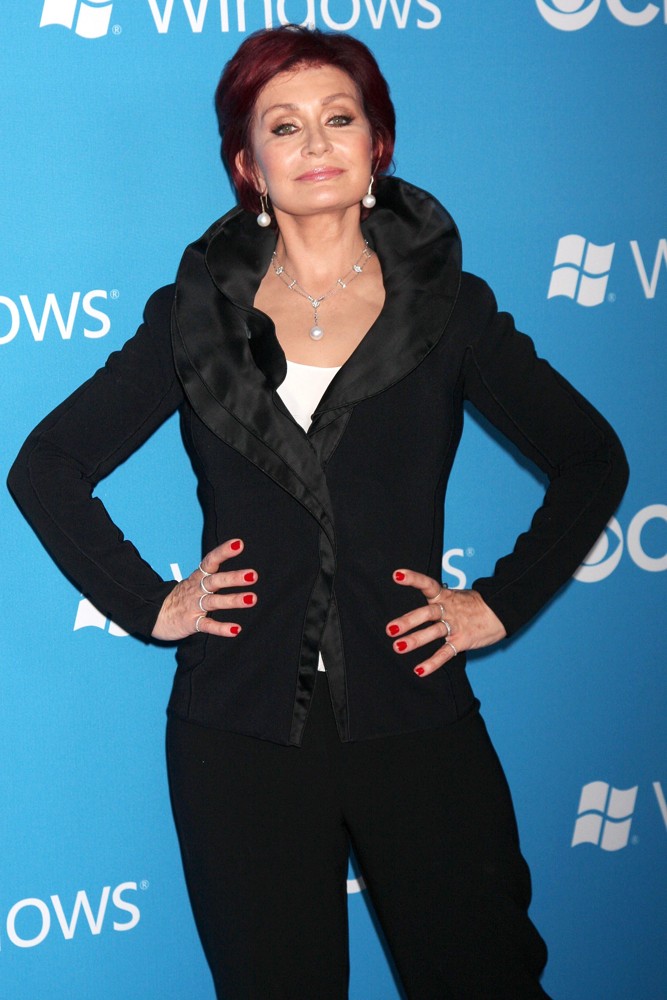 Sharon Osbourne has undergone a double mastectomy.
The 60-year-old TV host - who has battled colon cancer in the past - decided to have both of her breasts removed after finding out she carried a gene which increases the chances of her developing cancer in the chest area.
"I've had cancer before and I didn't want to live under that cloud - I decided to take everything off. The odds are not in my favor. For me, it wasn't a big decision, it was a no brainer."
Sharon added part of her decision to have the 13-hour surgery to have them removed was due to the arrival of her first grandchild Pearl from son Jack Osbourne and his partner Lisa Stelly earlier this year. "I didn't want to live the rest of my life with that shadow hanging over me. I want to be around for a long time and be a grandmother to Pearl. I didn't even think of my breasts in a nostalgic way, I just wanted to be able to live my life without that fear all the time," she said.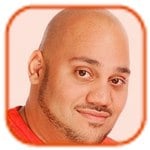 Posted by Andru Edwards Categories: Television, Meltdowns,
Sharon Osbourne has "become a control freak" since her son was diagnosed with Multiple Sclerosis (MS).
The Talk presenter admitted she has felt guilty ever since Jack found out he has the disease and has started fussing over him, even though she knows it annoys him. Speaking during the Judges' Houses stage of the X Factor, she said, "You go through the guilt, you go through the 'Is it me? Was it me?' and you through the family tree going 'Who died of what? Where did this come from?' I've become even more of a control freak. I think I I'm driving him nuts."
Sharon also admitted she panics over the smallest things now and even worries if Jack gets a headache. "He's got a headache and I'm all like 'Go to the doctors! I'll drive you myself!' And I'm fussing and asking him what he's eating and all of that kind of thing. He's as good as married and he has a baby and he left home about a hundred years ago and I'm still fussing over him. I think I'm driving him mad but that's what mothers are for," she added.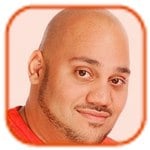 Posted by Andru Edwards Categories: Television, Child Stars, Where Are They Now?,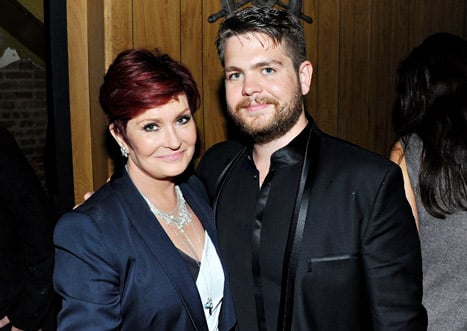 Sharon Osbourne says her son Jack Osbourne is doing "really, really well" in his battle against multiple sclerosis.
The TV presenter insists the 26-year-old star - who learned of his illness in April, just two weeks after his fiancee Lisa Stelly gave birth to their first child, Pearl Clementine - will survive the disease because of his "positive state of mind," and she has thanked everyone who has supported her son through the traumatic time.
Click to continue reading Sharon Osbourne: Jack is Doing Well in MS Battle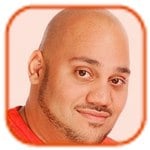 Posted by Andru Edwards Categories: Television, Child Stars,
Jack Osbourne has been diagnosed with multiple sclerosis.
The 26-year-old TV star - the son of Sharon and Ozzy Osbourne - and his fiancee Lisa Stelly welcomed their first child, Pearl, in April and Jack revealed getting the diagnosis two weeks after her birth left him devastated.
"While I was waiting for the final results, I got really, really angry. The timing was so bad. I'd just had a baby, work was going great - I kept thinking, 'Why now?' Then I got really sad for about two days, and after that I realized, being angry and upset is not going to do anything at this point - if anything it's only going to make it worse. 'Adapt and overcome' is my new motto," he said.
Jack discovered his condition when he lost 60 per cent of the sight in his right eye. MS is an autoimmune disease which affects the central nervous system through the brain and spinal cord and people with the illness show symptoms with a change in their balance, vision and thought processes.
Click to continue reading Jack Osbourne Diagnosed With MS
© Gear Live Media, LLC. 2007 – User-posted content, unless source is quoted, is licensed under a Creative Commons Public Domain License. Gear Live graphics, logos, designs, page headers, button icons, videos, articles, blogs, forums, scripts and other service names are the trademarks of Gear Live Inc.