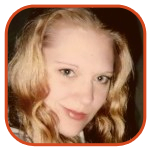 Posted by K.C. Morgan Categories: Television, Child Stars, Legal Issues, Obituaries,
The file has been closed on Gary Coleman's May 2010 death.
Utah police have reviewed the autopsy findings and officially ruled his death as accidental.
Some suspicion was raised about Coleman's passing when his ex-wife and then-housemate Shannon Price released a statement disassociating herself from any involvement in the child actor's death.
Read More

| TMZ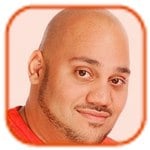 Posted by Andru Edwards Categories: Television, Divorce, Child Stars, Legal Issues, Meltdowns, Obituaries, Rumors,
The strange story surrounding Gary Coleman's death unfolds by the day: Coleman secretly took out a restraining order against his ex-wife a few months before he died.
The former child star claimed in the documents that Shannon Price had moved back into his Utah home against his wishes while he was in hospital. In the documents - which were filed under "John Doe Vs. Jane Doe" - the actor alleged Shannon "has shown a tendency to damage, destroy and steal my property and I believe she will continue to do so in my absence and while she is trespassing in my home."
Click to continue reading Gary Coleman Tried to File Restraining Order Against Ex-Wife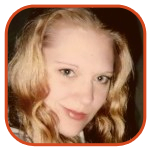 Posted by K.C. Morgan Categories: Television, Dating, Divorce, Child Stars, Legal Issues, Videos, Rumors,
Deceased child actor Gary Coleman, best-known for his role as Arnold on Diff'rent Strokes, will not be remembered with a funeral service. An independent attorney appointed to Coleman's convoluted case announced the decision on Wednesday.
The decree comes on the heels of several confusing media reports, multiple wills purportedly written by the late actor, and a dramatic courtroom battle featuring his ex-wife, his ex-girlfriend and his estranged parents. Independent litigator Robert Jeffs was appointed to the case on Monday. His decision honors the request regarding funeral services made in Coleman's 2005 will.
Click to continue reading No Funeral Service for Gary Coleman
Read More

| Yahoo! News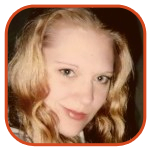 Posted by K.C. Morgan Categories: Television, Child Stars, Legal Issues, Rumors,
Gary Coleman signed legal papers in 2006 detailing his wishes should he find himself in a life-or-death medical situation - a standard procedure for people with health problems as serious as his. The big issue: Coleman requested that his life be prolonged by artificial means, if necessary. Coleman's ex-wife, Shannon Price, expressly ignored these wishes when she made the decision to suspend her former hubby's support (the slang for this is "pulling the plug"). Price filed the documents signed by Coleman in the first place…so it can be assumed she knew their contents.
The document, titled "Instructions for Health Care" clearly showed that Coleman marked the box for "Choice to Prolong Life." The extended definition of the option reads: "I want my life to be prolonged as long as possible within the limits of generally accepted health care standards."
Price authorized the termination of Gary Coleman's life support, which in effect ended his life. Since then, she has been at the heart of a bitter battle for Coleman's remains and control of his estate. TMZ has obtained a copy of the document if you want to take a look.
Click to continue reading Gary Coleman's Last Wishes Were Ignored
Read More

| TMZ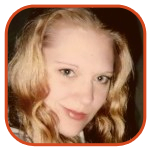 Posted by K.C. Morgan Categories: Television, Child Stars, Legal Issues, Obituaries, Rumors,
Recently, a will was produced for late actor Gary Coleman. Oddly, the document had a stipulation that certain people would not be allowed to attend his funeral. In the will, all Coleman's assets were left to "the Trustee of the Millennium Edge Trust."
Coleman's ex-wife, Shannon Price, has now come forward with a different will. This document is handwritten and names Price as the "sole heir of any and all monies, properties, bank accounts, earnings, model trains, vehicles, cars, toys, games, electronics, homes, other inheritances if any, all things physical and/or intellectual."
The handwritten will adds, "This I have done because of my personal selfishness and weakness and I Love her with all my heart." The notes are attached to a will allegedly written in 2006, which reads "I revoke all previous wills. I specifically disinherit my biological parents and siblings." The only problem: the will isn't signed by Gary Coleman.
Read More

| TMZ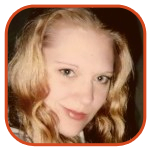 Posted by K.C. Morgan Categories: Television, Child Stars, Obituaries, Rumors,
Todd Bridges, Gary Coleman's Diff'rent Strokes co-star, has come forward with a shocking statement. According to the former child actor, he has "paperwork," and he will "bring it out soon, that will show what [Gary Coleman's] wishes were and what he wanted."
The startling announcement comes just as a battle for Coleman's remains is being waged by the actor's loved ones. "There's a big fight going on with [Coleman's] parents and some other people involved, and after we bring this paperwork out, everybody's going to shut up," Bridges told E! Online. Shannon Price, Coleman's ex-wife, is definitely included in the "everybody." She recently released a statement saying that she will not release Coleman's remains to his parents.
Click to continue reading Did Gary Coleman Have a Secret Last Will and Testament?
Read More

| E! Online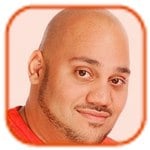 Posted by Andru Edwards Categories: Television, Divorce, Legal Issues, Obituaries,
As his parents look for more details, it has been discovered that Gary Coleman was not married to Shannon Price at the time of his death.
Despite Shannon making the decision to turn off the actor's life support machine when he died last Friday, the pair had been divorced since August 2008.
Attorney Randy Kester, who handled the split, said, "I can confirm they've been divorced since August 12, 2008. At the time of Gary's death, they were not married. I have no knowledge if they were ever remarried. Gary wanted me to keep the divorce private but now that it's been made public, I'm compelled to say it's all true. Their relationship has been on-again, off-again. I know that there were periods of time where she resided in the home with Gary, and there were periods of time where she didn't."
The revelations have called into question whether or not 24-year-old Shannon had the decision making power to turn off the machine on Gary's behalf. Utah Valley Regional Medical Center - where Gary died - released a statement claiming they had undertaken all necessary rules to check Shannon's legal rights. It read they "had completed an Advance Health Care Directive that granted Shannon Price permission to make medical decisions on his behalf."
Click to continue reading Gary Coleman Was Divorced Before Death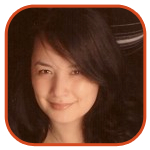 Posted by Veronica Santiago Categories: Television, Child Stars,
UPDATE: Gary Coleman died this afternoon at the Utah hospital.
Two days after taking a fall in his Santaquin, Utah home, Diff'rent Strokes star Gary Coleman is currently listed in critical condition with a brain hemorrhage.
The 42-year-old was transported Wednesday to an area hospital, but was later transferred Utah Valley Regional Medical Center's ICU. Although Coleman was initially considered lucid and conscious, he is now on a life support and in a coma.
Despite their rocky relationship, Shannon Price, Coleman's wife since August 2007, has reportedly been by his bedside the entire time.
"We are hanging in there. I don't want to say anything else," Dale Price, Gary's father-in-law, stated. "We appreciate everyone's thoughts and prayers for speedy recovery," manager John Alcantar added.
Back in February, Gary was transported to the hospital from the set of The Insider. He was participating in a panel discussion on the tabloid show when he had suffered a seizure.
Read More

| People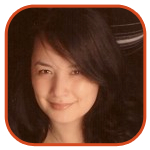 Posted by Veronica Santiago Categories: D-List, Television, Divorce,
While I am in no way an authority on relationships, there are some things I would feel comfortable telling any set of newlyweds. Never admit your marriage hasn't been consummated...and never reveal scary anger issues. At least not to the media.
Unfortunately, Gary Coleman and his wife, Shannon Price, have already passed the point of no return and have chosen to keep on going. The 40-year-old actor and his wife of only 8 months have now opted to air their differences on Divorce Court. No, no - they're not actually getting a divorce (at least, not yet), they're just gonna get a little guidance from Judge Lynn Toler. (What? Dr. Phil's peeps didn't pay to get them on first?)
Click to continue reading Gary Coleman Scheduled for Divorce Court
Read More

|
E! Online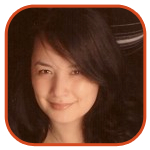 Posted by Veronica Santiago Categories: D-List, Television, Weddings, Child Stars, Where Are They Now?,
A few days ago, we told you about actor Gary Coleman's secret marriage. The Diff'rent Strokes star, 40, married Shannon Price, 22, last August after meeting her on a film set.
Aside from their obvious age and height differences, there were two things particularly noteworthy about their union. Not only is this Coleman's first 'romantic' relationship ever, it's apparently one filled with anger issues.
Well - it seems there's one more interesting huh?-fact that'll trump those others: it's never been consummated.
In an interview with The Insider, Coleman (for some reason) admits that - even after more than a year together - their marriage remains sexless.
"It'll happen when it will happen. And it will happen for all the right reasons."
Well, I would have thought marriage would have been a good excuse….but I guess it could always wait until the anniversary.
© Gear Live Media, LLC. 2007 – User-posted content, unless source is quoted, is licensed under a Creative Commons Public Domain License. Gear Live graphics, logos, designs, page headers, button icons, videos, articles, blogs, forums, scripts and other service names are the trademarks of Gear Live Inc.