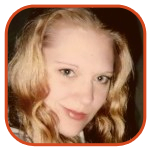 Posted by K.C. Morgan Categories: Movies, Hook-ups, Rumors,
An explicit sex tape featuring Brittney Jones, Ashton Kutcher's self-proclaimed mistress, will be released by Vivid Entertainment on December 14. That tape may/may not include Demi Moore's husband.
Jones first shared her story with Star. In the interview she did with the magazine, she said Kutcher is "a great lover" and their bowling alley hook-up was "not some random sex act."
Click to continue reading Does Ashton Kutcher Have a Sex Tape with Alleged Mistress?
Read More

| Huffington Post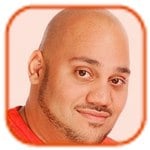 Posted by Andru Edwards Categories: Television, Hook-ups, Sex Tapes,
Jenny McCarthy is "upset" she doesn't have her own sex tape.
The former Playboy Playmate - who split up with long-term boyfriend Jim Carrey earlier this year - claims she would love there to be some X-rated footage of her because she knows she rates highly in the bedroom.
"No I don't have a sex tape and I'm kind of upset that I don't. You know why? Because I'm really good."
One of the reasons Jenny rates herself so highly in bed is because she has become more "horny" now she's older: "As we get older, I've noticed, now being 37, I'm much more horny than I was in my 20s. I'm about a 9.8 on the horny scale."
Jenny also revealed how she doesn't judge a man by the size of his manhood. "Size definitely helps, but the thing is, you don't need big. Average is awesome. Standard issue is awesome!"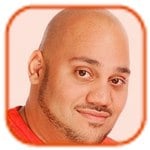 Posted by Andru Edwards Categories: Sports, Television, Celebrity Babies, Videos, Sex Tapes, Rumors,
Reality star mom and former Playboy model Kendra Wilkinson believes her sex tape will make her a better parent.
The blonde beauty - who made the video when she was 18 with ex-boyfriend Justin Frye - is "hurt" the footage is being released as a DVD, entitled Kendra Exposed, but thinks ultimately she and her American footballer husband Hank Baskett will be able to teach their son six-month-old Hank Baskett IV a moral lesson from it.
Click to continue reading Kendra Wilkinson Will Learn From Sex Tape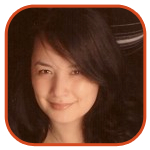 Posted by Veronica Santiago Categories: Television, Videos, Sex Tapes,
Kendra Wilkinson might not have wanted a sex tape of her being released, but the topic is at least giving her something to
financially exploit
talk about on her reality show and in her new book.
On the upcoming season finale of Kendra, the wife and mother talks about the video she made with an ex-boyfriend when she was 18 years old. (That tape, released yesterday, became the biggest pre-seller in Vivid Entertainment's history.)
Click to continue reading VIDEO: Kendra Wilkinson Comments on Sex Tape Drama
Read More

| E! Online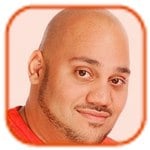 Posted by Andru Edwards Categories: Television, Videos, Sex Tapes, Rumors,
A day after making a deal for her first sex tape, Kendra Wilkinson has reportedly appeared in another one!
Playboy model-turned-reality star is allegedly set to be exposed in a second X-rated movie which features her in a series of clinches with a woman. A source told RadarOnline, "This is really, really graphic and showing her in compromising positions; things you would think would be embarrassing for her."
Kendra's partner in the explicit video, a woman named Taryn, previously dated Kavi Cermak, the man who has revealed the new development. His claim has since been verified by multiple sources. The blonde beauty is said to be intimately involved with multiple partners in the new video, in which she also uses a number of sex toys. It is not yet known whether her ex-partner also features in the second tape.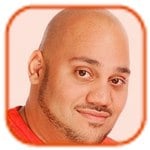 Posted by Andru Edwards Categories: Television, Legal Issues, Videos, Sex Tapes,
Playboy model Kendra Wilkinson is to receive up to 50 per cent of the profits generated from her sex tape, it has been claimed.
The Girls Next Door star has brokered a deal which will see her take home the cut from any sales of the proposed DVD, which is being released by porn distributors Vivid. It has also been revealed Kendra's co-star in the X-rated tape is her ex-boyfriend, mixed martial arts fighter Justin Frye, who was paid $100,000 by Vivid for the footage, according to RadarOnline.com.
A source said, "They have cut a deal."
The blonde beauty initially tried to block the release of the tape—which will be titled Kendra Exposed—when news of it first emerged, but after allegedly realizing the earning potential of the DVD, she decided to enter negotiations with the company.
Kendra and Justin, 28, dated when she was still in high school and they were living in San Diego, but the 24-year-old model separated from him and eventually began romancing Hugh Hefner and moved into the Playboy Mansion with him, becoming a huge star.
Click to continue reading Kendra Wilkinson Makes Sex Tape Deal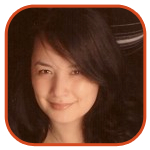 Posted by Veronica Santiago Categories: Movies, Sports, Television, Dating, Hook-ups, Celebrity Babies, Rumors,
-Kendra Wilkinson-Baskett's wild past is catching up with her. Vivid Entertainment is reportedly releasing a sex tape the married mother made when she was 18.
-Either Cameron Diaz and Alex Rodriguez like each other, or they just like slumber parties. The actress was spotted leaving A-Rod's place early Sunday AM.
-Is Keanu Reeves now dating the newly-single Charlize Theron? The former costars appeared awful friendly on Monday night.
-Charlie Sheen has two less things he has to worry about now. The actor has granted full custody of daughters Sam and Lola to Denise Richards.
-You want to get a man to talk? Just ask him for hush money. Bones' David Boreanaz confessed to cheating on his wife after supposed threats of extortion.
-Sienna Miller and Jude Law made their reunion official when they attended the Costume Institute Gala arm in arm. They really do look like they belong together.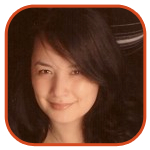 Posted by Veronica Santiago Categories: Movies, Television, Break-ups, Divorce, Sex Tapes, Rumors,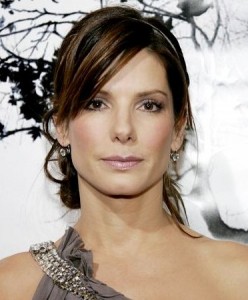 UPDATE: Jesse has since denied the existence of any sex tapes.
Although she has not yet acknowledged any of the reports about Jesse James' affairs or a possible divorce, Sandra Bullock has finally broken her silence to clear up one rumor.
"There is no sex tape. There never has been one and there never will be one," the Oscar winner said in a statement to People magazine.
Bullock's declaration comes the same day as new stories about her estranged husband have surfaced.
According to RadarOnline.com, James has reportedly been the subject of at least 12 homemade sex tapes. Those videos include women other than Sandra and "a mass amount of Nazi paraphernalia." (Just last week, Us Weekly released a picture of Jesse doing a Nazi salute in a SS officer's hat.)
Click to continue reading Sandra Bullock Breaks Her Silence
Read More

| People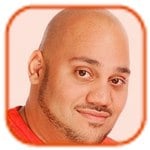 Posted by Andru Edwards Categories: Movies, Rumors,
Interested in knowing more about Michelle Rodriguez's personal life? Well, you might just have to wait for the tape.
The Avatar actress, who has previously denied rumors of being a bisexual or a lesbian, says if she had anything to prove, she would simply do it on camera.
"If I wanted to tell people what I do with my vagina, I'd have made a sex video a long time ago," Michelle recently claimed. "Largely, people don't know the whole story about anything. But still they need to put a name on it so they can label it and put it on the side and not dedicate any time to figuring it out. It's laziness."
Rodriguez - who was once romantically linked to her Bloodrayne costar Kristanna Loken in 2006 - also revealed she aspires to be like Angelina Jolie. The 31-year-old actress admires the openly bisexual Oscar winner for the action-packed roles she takes on and the energy she exudes.
"I like women like Angelina Jolie because of her ability to harness masculine and feminine energy into one. There are certain people who are so sexual that it doesn't matter how old they get, they're still sexual. Angie, at 50, will still be sexual," Rodriguez explained.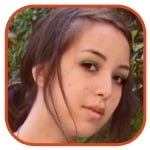 Posted by Robin Paulson Categories: Movies, Television,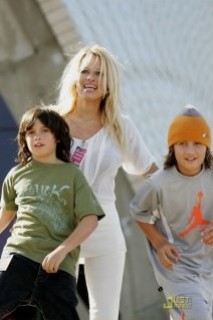 It was merely a matter of time. In light of the 2006 comedy Borat, Pamela Anderson was forced to fill in her sons about her infamous sex tape, considering it was referenced in the film.
"I knew kids were going to watch the film and there was a reference to the tape in the movie and they're that age and, you know, people are going start saying things. I just said, 'Look, Mommy and Daddy were massively in love, we videotaped everything, everything was videotaped, and you're probably going hear about something at school."
Smart move on Pam's part for nipping these things in the butt; you know, especially before they start using that Google thing.
I'm quite surprised that her sons—Brandon, 12, and Dylan, 11—haven't already been tormented over the fact that their mother is a milf, let alone the fact that the image of her in a red bathing suit is one of the most iconic in pop culture!
Read More

| Us Magazine

© Gear Live Media, LLC. 2007 – User-posted content, unless source is quoted, is licensed under a Creative Commons Public Domain License. Gear Live graphics, logos, designs, page headers, button icons, videos, articles, blogs, forums, scripts and other service names are the trademarks of Gear Live Inc.