Chris Brown has been released from jail.
The 24-year-old singer left prison at midnight last night after serving 108 days of a 131-day sentence for probation violation, TMZ reports.
Chris was originally sentenced to 365 days in custody on May 9 after admitting violating his probation by getting into a fight in Washington D.C. last year, but Judge James R. Brandlin gave him credit for the 234 days he has already spent in rehab and jail.
The judge also ordered Chris, who has recently been diagnosed with Bipolar disorder, to attend therapy sessions twice a week and undergo random drug testing three times a week.
The "Yeah 3x" hitmaker had been in custody since being kicked out of a court-ordered rehab facility in mid-March for breaking three internal rules.
Chris Brown has been sentenced to 131 days in prison.
The 24-year-old singer has been forced to spend just over four months behind bars after he admitted in a Los Angeles court yesterday that he violated his probation by getting into a fight in Washington D.C. last year.
The judge, James R. Brandlin, originally sentenced the "Loyal" hitmaker to 365 days in custody, but gave him credit for the 234 days he has already spent in rehab and jail. However, it is unclear how long he will actually serve as he could get out earlier due to over-crowding in the prison.
The judge also ordered Chris, who has recently been diagnosed with Bipolar disorder, to attend therapy sessions with a shrink twice a week and undergo random drug testing three times a week, according to TMZ.com.
Click to continue reading Chris Brown Sentenced to 131 Days in Prison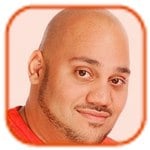 Posted by Andru Edwards Categories: Television, Drunk, Legal Issues,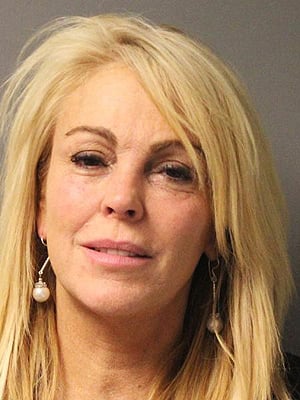 Lindsay Lohan's mother has been ordered to perform 100 hours of community service.
Dina Lohan pled guilty in court in Long Island, New York on Tuesday morning to Driving While Intoxicated (DWI) and speeding last September. Along with her community service, Dina must attend a mandatory drinking and driving program, a victim impact panel, and pay the necessary fines and fees.
The 51 year old is also expected to have her license revoked and an interlock device will be installed in her car, according to gossip website TMZ.com. The Lindsay star was initially arrested for driving at "a speed of 77 mph in a 55mph zone" and police then discovered her blood alcohol level was twice the legal limit.
Shortly afterwards, her lawyer Mark Heller attempted to blame the paparazzi for the incident. "It is the professional opinion, as stated here by the evaluator, that the circumstances leading to Dina's arrest were largely impacted by ongoing daily stresses caused by you folks, the paparazzi, media attention and distorted tabloid character profiles," he said.
Click to continue reading Dina Lohan Pleads Guilty to DWI
Kanye West has been sentenced to two years probation.
The "Blood on the Leaves" rapper was in court today where he pleaded no contest to misdemeanor charges of battery against a photographer at Los Angeles International Airport last year. In a special plea deal, the City Attorney did not make Kanye plead guilty and will be allowed to maintain is innocence legally.
As well as his probation, the rapper will have to undertake 250 hours of community service and undergo anger management counseling.
Kanye was originally charged with counts of battery and grand theft after an altercation with photographer Daniel Ramos at the airport in July last year. The photographer claimed he was punched and Kanye wrestled his camera to the ground during what he claimed was an unprovoked altercation. Kanye was not in court, but Daniel testified saying he felt the rapper should go to jail, claiming his emotional injuries are still prominent and he thinks the star had used the incident to promote his album Yeezus.
Click to continue reading Kanye West Sentenced to Two Years Probation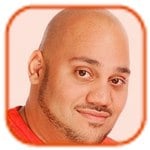 Posted by Andru Edwards Categories: Sports, Television, Drunk, Legal Issues,
Lamar Odom has been given three years probation for Driving Under the Influence (DUI).
The troubled basketball star struck a plea deal with a California court and has admitted no contest to the charge, in return for probation, having to complete an alcohol education class by next June and paying $1,814 in fees and fines.
Lamar - whose marriage to Khloe Kardashian has been rocked by allegations of infidelity and drug use - was arrested on August 30 after driving erratically on the 101 Freeway in Los Angeles showing what officers called "objective signs of intoxication." The reality star refused to a blood-alcohol test after his arrest, which led to automatic one-year driving ban, which still stands.
"He did what no one should ever do, he refused the chemical tests. That means that his license is revoked and Lamar could get the most powerful attorney in the world and he is still not going to have a license for a year," California Highway Patrol public information officer Leland Tang previously told RadarOnline.
Click to continue reading Lamar Odom Gets Three Years Probation for DUI
Chris Brown has been sentenced to ninety days in rehab.
A Los Angeles judge has ordered the R&B singer to spent three months in a court-approved treatment facility for the second time to deal with anger management issues. The decision was made on Wednesday during a probation status hearing stemming from his 2009 assault on then-girlfriend, pop star Rihanna.
Chris checked himself into rehab for anger management issues on October 29, only to be kicked out two weeks later, after he reportedly flew into a violent rage. TMZ have revealed that Chris threw a rock at his own mother's car window after she showed up to a "family session," and urged him to stay for extended treatment. "Mr. Brown proceeded to walk outside and pick up a rock and threw it through his mother's car window and it shattered," a court statement read.
The 24-year-old star could still face a probation violation due to his arrest last month on a misdemeanor assault charge in Washington, D.C. He supposedly punched 20-year-old man in the face outside his tour bus after he asked for a photograph with the star. TMZ also report that as a result of the judge wanting a report on the incident, Chris could still end up in prison. The singer was also sentenced to an additional 1,000 hours of community service this year after an alleged hit-and-run accident over the summer.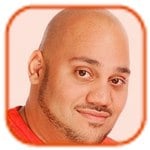 Posted by Andru Edwards Categories: Movies, Television, Legal Issues,
Alec Baldwin's accused stalker has been sentenced to 30 days in jail.
Genevieve Sabourin, who is on trial for stalking and harassing the former 30 Rock star, was charged with being in contempt of court in Manhattan, New York yesterday morning after she repeatedly heckled a doorman from Alec's building and her own lawyer. The judge ordered that the French-Canadian actress, 41, be jailed for constantly shouting at witnesses during their testimonies after issuing her a warning on Wednesday, after she shouted at Alec and accused him of having a "lying disease" when he denied her claims that they had sex after a dinner date in 2010 and also met in 2002, according to gossip website TMZ.com.
Sabourin argued she had a right to speak out in court because she sometimes has trouble understanding English.
During yesterday's proceeding, Sabourin was also accused of threatening to wage a "massive destructive war" against Alec, worse than his bitter custody battle with his ex-wife Kim Basinger, if he didn't pay for her to move to New York to live with him.
Click to continue reading Alec Baldwin's Stalker Jailed
Conrad Murray has been released from prison.
The disgraced physician was sentenced to four years in jail for the involuntary manslaughter of Michael Jackson - who died of acute Propofol intoxication in June 2009 - but was allowed to walk free this morning after spending less than two years behind bars because of good behavior.
The 60-year-old doctor was secretly released out of a back exit of the Men's Central Jail in Los Angeles as it was believed there could be a "safety issue" because a group of Jackson fans were camped outside the Men's Central Jail in Los Angeles waiting for him. Murray's lawyer, Valerie Wass, told reporters outside the prison that her client was anxious to "hug his family," and he was planning to get his medical licenses reinstated in California, Texas and Nevada so he can resume his medical career.
"He wants to take some time and see his family. Believe me; after you've been locked up in this place for two years, it's a shock emotionally and physically," she said.
Click to continue reading Conrad Murray Released from Prison
Lauryn Hill has been jailed for three months for tax evasion.
The 37-year-old former Fugees singer was told by a court in Newark, New Jersey that she will also have to spend three months on house arrest and nine months of supervised release, despite her attorney claiming during the hearing yesterday that she had managed to repay more than $970,000 of her debt.
Lauryn - who pleaded guilty last year to three counts of tax evasion for failing to file returns on $1.8 million she earned from 2005 to 2007- had asked for leniency because of her six children and charity commitments. She insisted she had always intended to pay but couldn't return to music to earn the money because of her family.
"I needed to be able to earn so I could pay my taxes, without compromising the health and welfare of my children," she said.
Click to continue reading Lauryn Hill Jailed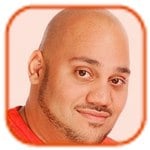 Posted by Andru Edwards Categories: Movies, Legal Issues,
Lindsay Lohan is going to rehab for 90 days.
The 26-year-old actress - who arrived to court in Del Aire, in Los Angeles County 48 minutes late today - plead "no contest" after striking a last minute deal with prosecutors in relation to charges for lying to police about driving her Porsche when she hit a cement truck on the Pacific Coast Highway last June while still on probation for stealing a necklace.
The Liz & Dick star was also sentenced to 30 days of community service and 18 months of psychotherapy, two months of which she has already completed. The troubled starlet will be allowed to complete her community service in New York after her stint in rehab and her lawyer Mark Heller will appear in court on May 2 to give a progress report.
The judge advised the actress - who was showered with glitter by a fan before entering the court - "don't drive" and warned her that this was her last chance to escape jail. He said if she violates her probation again, "we are going to be done with it,"before adding, "This is it."
Click to continue reading Lindsay Lohan Accepts Rehab Deal
© Gear Live Media, LLC. 2007 – User-posted content, unless source is quoted, is licensed under a Creative Commons Public Domain License. Gear Live graphics, logos, designs, page headers, button icons, videos, articles, blogs, forums, scripts and other service names are the trademarks of Gear Live Inc.