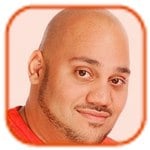 Posted by Andru Edwards Categories: Music, Break-ups, Features,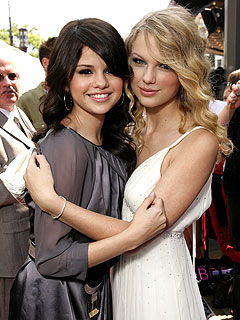 Taylor Swift has told Selena Gomez to blast Justin Bieber on her next album.
The "I Knew You Were Trouble" hitmaker is notorious for writing about her previous relationships, and she has reportedly told her best friend to write about the "Beauty and a Beat" hitmaker in an effort to get over him.
a "Taylor's been encouraging Selena got write down her feelings and emotions, and record," a source said.
Justin and the Spring Breakers actress have had a difficult on/off romance, and it is said they split again last month.
Throughout this tough time, Taylor is said to have stood by her friend - and there's eve a chance they could collaborate on Selena's album. "Taylor's had Selena's back through all this. I wouldn't be surprised if they recorded together," the insider said.
Click to continue reading Taylor Swift Wants Selena Gomez to Write About Justin Bieber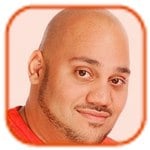 Posted by Andru Edwards Categories: Music, Break-ups, Dating, Rumors,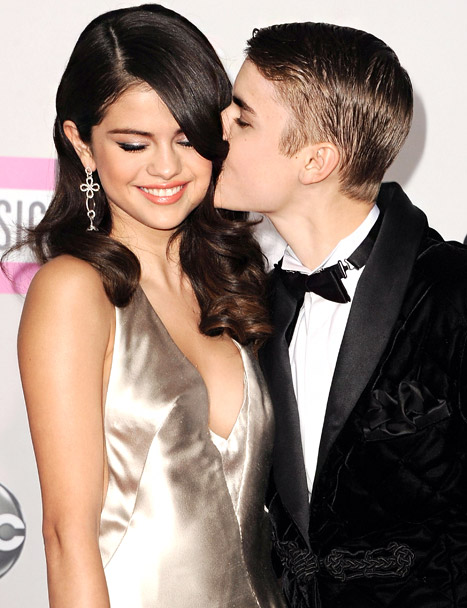 Selena Gomez reportedly "doesn't care" whom Justin Bieber dates.
The 21-year-old pop star and her on/off boyfriend have called time on their relationship once again and the "Baby" hitmaker has posted a number of photographs on Instagram with model Yovanna Ventura, who is rumored to be his new girlfriend, but Selena isn't bothered about their romance.
"Selena doesn't care who Justin is dating. All she knows is she's done with him and his immature behavior. He's all talk and no action," a source said.
Eyewitnesses apparently saw Justin and Yovanna together looking cozy in Vegas at the recent Floyd Mayweather fight and later on Venice Beach and Justin has previously been linked to Selena's former friend Kylie Jenner. "If he wants to date [a] teenager like Kylie or a wannabe model, then let him. She's done and moving on from the broken promises and drama," the source added.
Click to continue reading Selena Gomez Doesn't Care Whom Justin Dates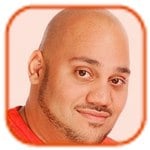 Posted by Andru Edwards Categories: Music, Television, Child Stars, Rivalries, Rumors,
Kendall and Kylie Jenner are reportedly glad they're no longer friends with Selena Gomez.

The 21-year-old singer reportedly cut ties with the sisters after the Coachella Valley Music and Arts festival earlier this month because she thinks they're a "toxic distraction," and she thinks they're encouraging her to be a party girl.
However, sources close to the reality TV stars claim Selena, who completed a three-week stint in rehab in January, is the one who is out of control, not them. "Selena has it twisted - not only do Kendall and Kylie eschew drugs and alcohol... they believe Selena's the real drama-obsessed party girl. After all, she's the one who's been to rehab," a source told TMZ. The source added that Kendall, 18, and Kylie, 16, "feel like they're better off without her."
The "Come & Get It" hitmaker had formed a close bond with the famous sisters in recent months, but she made it clear their friendship was no more when she unfollowed them on her Instagram account last week.
Click to continue reading Kendall and Kylie Jenner Glad They're Not Friends with Selena Gomez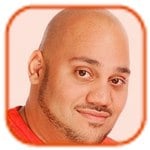 Posted by Andru Edwards Categories: Music, Television, Drugs, Features,
Joe Jonas wants Selena Gomez to be "happy."
The 24-year-old singer is a fan of his fellow former Disney star - who previously dated his brother Nick - and is hoping she can continue doing great things in her career following her recent stint in rehab. When asked if he is a fan of the "Come & Get It" hitmaker, he said, "I am! I am! I mean, her career been great and she is going to succeed and I want her to succeed and I want her to be happy!"
The former Jonas Brothers star believes the key to keeping himself on the right track and not succumbing to the pressures of fame is to learn from the mistakes of those he admires. Discussing dealing with fame, he told E! News, "Something that I heard from someone I looked up to was, 'Watch the people around you and learn from their mistakes so you don't make the same.' I just held on to that and any time I saw a celebrity I really looked up to screw up, I just was like 'All right, I am not going to do that or try my best ability to avoid that,' so it's just a learning tool."
Selena, 21, sought help at The Meadows facility in Arizona because she was "burned out," with reports suggesting she underwent the two-week stint in rehab to address her alcohol and marijuana use."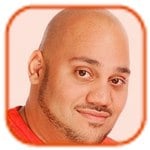 Posted by Andru Edwards Categories: Movies, Music, Television, Legal Issues,
Selena Gomez's stalker has been jailed for trespassing on her property.
Juan Garcia, who was arrested outside the "Come & Get It" hitmaker's house on January 25, was convicted after pleading no contest to the charge in court today and sentenced to 120 days in Los Angeles County Jail.
The 19-year-old obsessed fan, who previously told police that he had traveled from his home in Arizona to see the singer in person, was also placed on three years probation and ordered to stay at least 150 yards away from the 21-year-old star and her home for three years upon his release from prison, according to gossip website TMZ.com.
Police officers rushed to Selena's home in Tarzana, California last month after a family member spotted Juan creeping around and called 911. It is not known if Selena, who spent two weeks in rehab in January, was at home at the time of the incident.
Click to continue reading Selena Gomez's Stalker Jailed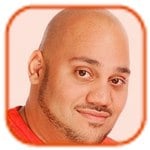 Posted by Andru Edwards Categories: Music, Drugs, Drunk, Rumors,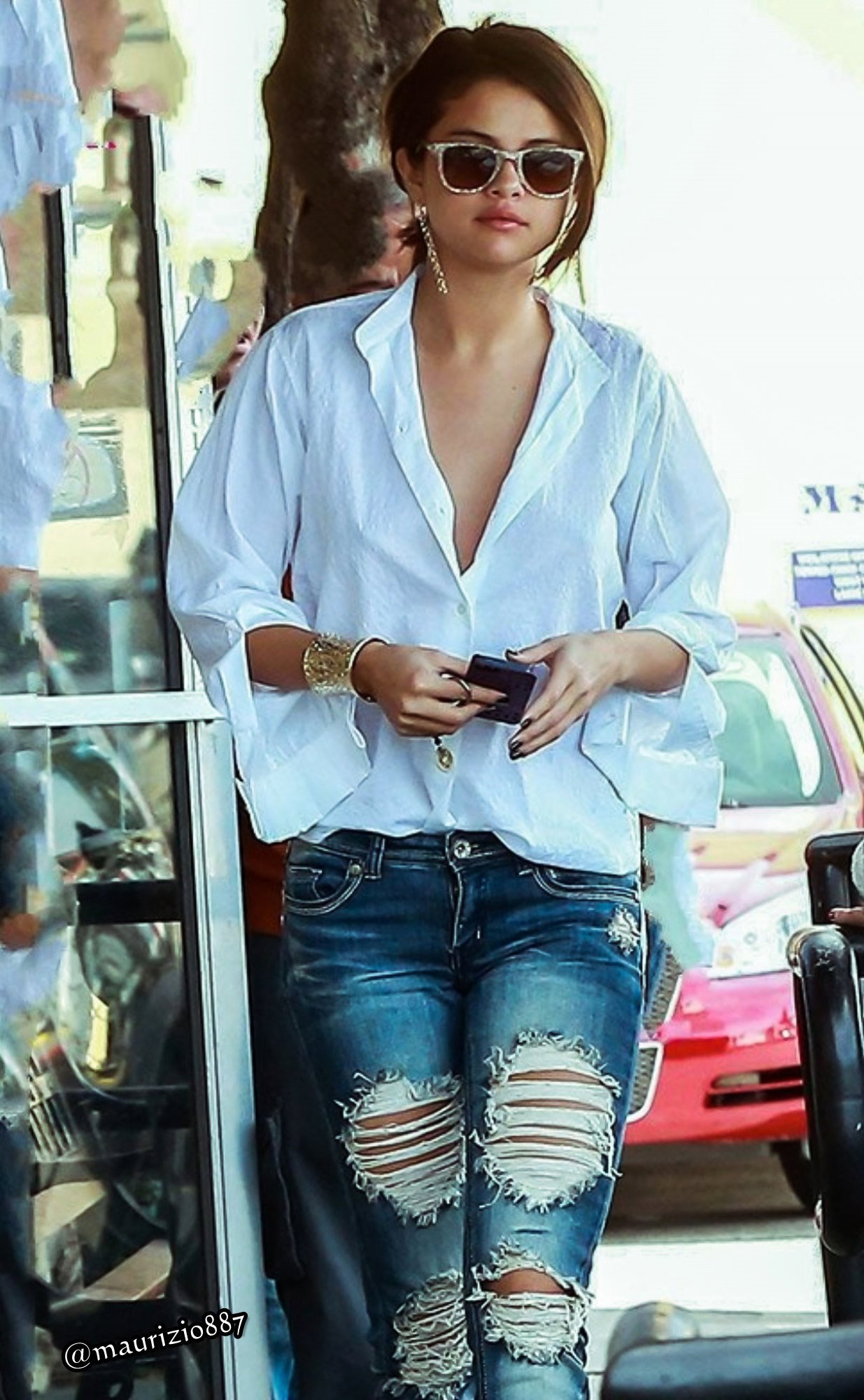 Selena Gomez left rehab four weeks early.
The "Come & Get It" hitmaker checked into The Meadows in Arizona last month and spent two weeks having treatment before departing the facility, but it has now been revealed she had been enrolled in the six-week long DAWN program and staff at the clinic advised her to see out the whole course of treatment.
Selena - who was reportedly being treated for alcohol, marijuana and prescription drug Ambien use - checked out to attend the Sundance Film Festival in Utah to promote her movie Rudderless and told her advisers she would return to the clinic afterwards. However, according to website TMZ, she then decided she was "cured" and had no reason to return.
The 21-year-old star - whose on/off relationship with Justin Bieber is said to have contributed to her problems - felt completing the initial "survivor's week" was enough as that is regarded as the hardest part of the program.
Click to continue reading Selena Gomez Left Rehab Early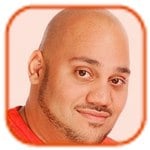 Posted by Andru Edwards Categories: Music, Rumors,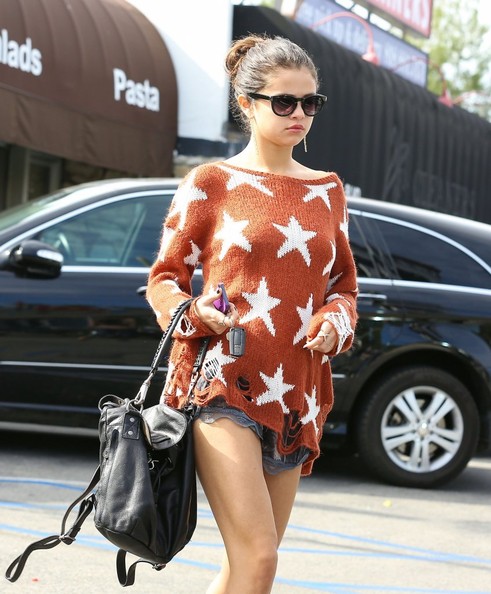 Selena Gomez went to rehab last month.
The 21-year-old star - who has an on/off relationship with Justin Bieber - was admitted to Dawn at The Meadows recovery center in Arizona on January 5, and spent two weeks at the facility, which treats people aged 18 to 26 years old who are "struggling with emotional trauma, addiction or dual diagnosis concerns."
"Selena voluntarily spent time at Meadows but not for substance abuse," her representative confirmed.
The former Disney child star was urged to seek help by those close to her amid concerns her partying was getting out of control. "Her friends and family became increasingly worried that there might be a serious problem with Selena. Particularly, her parents. The partying was, at times, wild. They wanted to help her -- and they very much encouraged her to go to rehab. Others very close to her also urged her to seek professional help," a source said.
Click to continue reading Selena Gomez Was in Rehab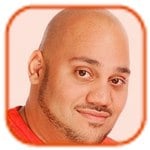 Posted by Andru Edwards Categories: Music, Dating, Rumors,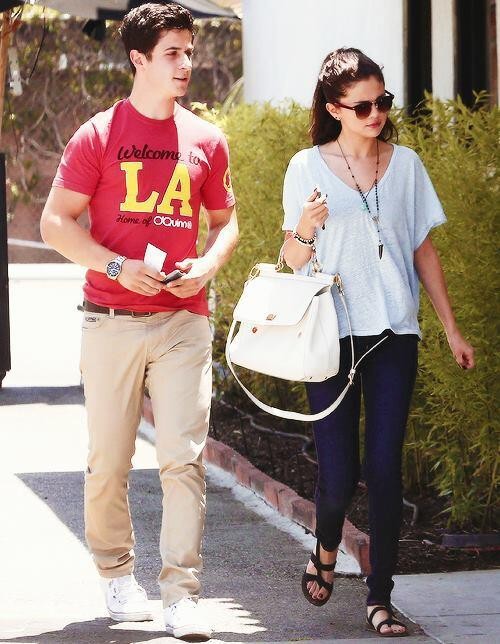 Selena Gomez is reportedly dating Austin Mahone.
The 21-year-old singer was introduced to the American pop singer by good friend Taylor Swift - who Austin supported on particular dates for the blonde beauty's Red Tour. "They're seeing each other," a source said.
Selena and Austin hung out with one another at the Beats Music concert in Los Angeles on January 24 but were keen to keep a low profile. "[They] sneaked out separately then got in the same car," the source added.
Selena split from Justin Bieber in November 2012 but the pair were spotted hanging out in Los Angeles recently and were believed to have rekindled their romance, before splitting again amid reports of leaked text message conversation between the pair in which Selena told Justin to go to "rehab." She previously claimed her break-up with the star - who was charged for drink driving and resisting arrest last week - helped her to turn her career around.
Click to continue reading Selena Gomez Dating Austin Mahone?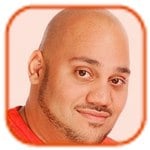 Posted by Andru Edwards Categories: Music, Television, Dating, Meltdowns, Rumors,
Selena Gomez has reportedly urged Justin Bieber to attend anger management classes.
The 21-year-old beauty - who is thought to have reunited with the heartthrob singer recently - is concerned about her 19-year-old beau's bad boy behavior, which includes allegedly throwing eggs at his neighbor's home last week, a prank that resulted in his home being raided.
"Selena has told him 'no romance without new manners,' and insisted that he should take a course in anger management. Selena is an old fashioned southern girl from Texas and believes in manners and good behavior, she's told Justin that he has to mend his ways if they are to start seeing each other regularly again," a source said.
The actress-and-singer is eager to make her reconciliation with Justin permanent, but only if the "Confidence" hitmaker adjusts his attitude.
Click to continue reading Selena Gomez Urges Bieber to Undergo Anger Management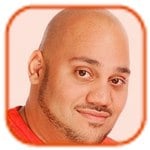 Posted by Andru Edwards Categories: Music, Television, Dating, Rumors,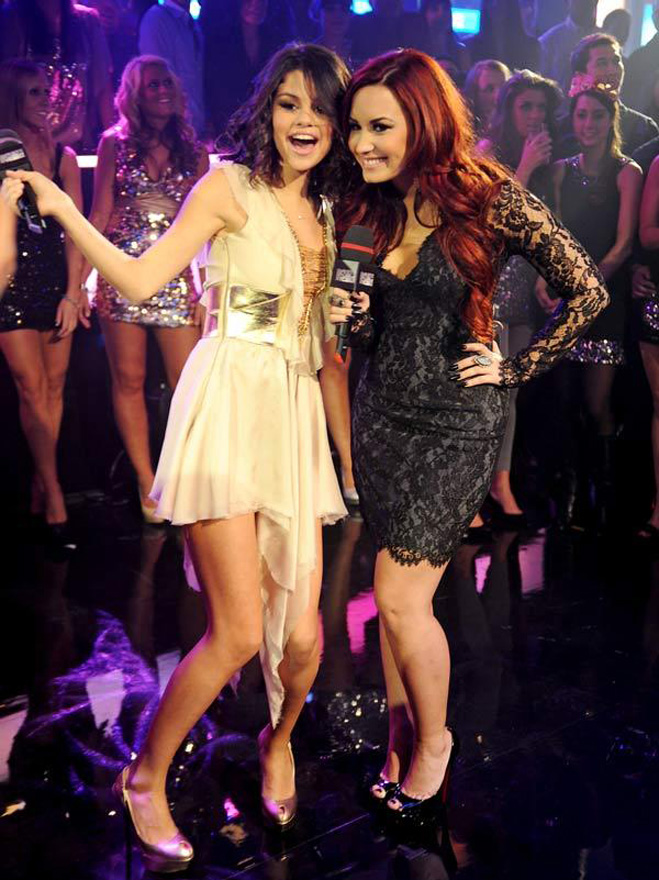 Demi Lovato "spearheaded" Selena Gomez's reunion with Justin Bieber.
The pair - who dated for two years until breaking up at the start of 2013 - have been spending more time together fueling speculation that they've reconciled.
Selena's pal Demi - who developed a close friendship with the singer after working together on the set of Barney & Friends in 2002 - is taking some time off and has encouraged the brunette beauty, who is suffering from autoimmune condition lupus, to do the same and spend it "with her family and Justin."
"There is zero time table to return to concerts or movies. She is enjoying her time away from work and spending it with her family and Justin. This was spearheaded not only over her lupus situation but the more she has been talking to Demi Lovato who is on her own break really made Selena take a look at her life and realize what is important and that is to enjoy some normality while she is young," a source said.
© Gear Live Media, LLC. 2007 – User-posted content, unless source is quoted, is licensed under a Creative Commons Public Domain License. Gear Live graphics, logos, designs, page headers, button icons, videos, articles, blogs, forums, scripts and other service names are the trademarks of Gear Live Inc.