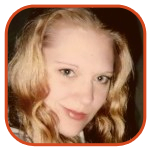 Posted by K.C. Morgan Categories: Rivalries, Where Are They Now?,
Whether they like it or not, Levi Johnston's name will always be linked to the Palin family. Johnston first came to attention as the father of Bristol Palin's illegitimate child; the Playgirl and the politics came later. Now, you can add author to his credentials.
Johnston has written a tell-all titled Deer in the Headlights: My Life in Sarah Palin's Crosshairs, and if any part of the book is as sensational as the title it's already a bestseller. The book comes out this fall.
Read More

| Perez Hilton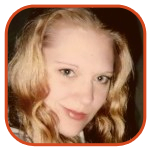 Posted by K.C. Morgan Categories: Television, Legal Issues, Videos,
During a recent appearance on Justice with Judge Jeanine (it's on Fox News), Sarah Palin said that she agrees with Donald Trump and supports his birther investigation. You can hear her comments in the video above.
Trump has publicly attacked President Barack Obama, demanding to see his birth certificate, because evidently he watched a lot of Fox News during the 2008 election. Sarah Palin, whose party lost the election, was quick to take his side. She appreciates "that the Donald wants to spend his resources on something that so interests him and so many Americans."
Click to continue reading VIDEO: Sarah Palin Votes Yes for Donald Trump Investigation
Read More

| Perez Hilton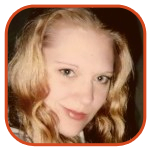 Posted by K.C. Morgan Categories: Rumors,
This is going to be good.
Frank Bailey, a past aide to politician and sometime reality star Sarah Palin, has written a tell-all book that sheds a very harsh light on his former boss. Some segments have been leaked, probably because they're just too juicy to contain.
According to rumor, the book begins with a quote from Palin: "I hate this job," referring to her post as Alaska's governor before she resigned in 2009. And that's just the first page, people.
Click to continue reading Former Sarah Palin Aide Pens Scathing Tell-All
Read More

| Perez Hilton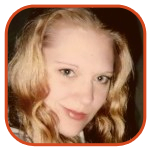 Posted by K.C. Morgan Categories: Television, Rivalries, Rumors,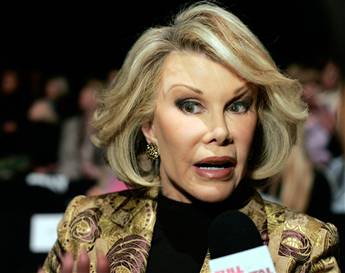 Attention talk show bookers: don't make Joan Rivers angry. You won't like her when she's angry.
After being abruptly canceled from a scheduled appeared on Fox & Friends, which came on the heels of Rivers making a few comments about one Sarah Palin, the gloves came off and the claws came out.
Rivers previously said that Palin should "go to another planet," and sided with critics who blame the Tucson shooting on the former Alaska governor.
According to Joan, she and daughter Melissa Rivers were canceled from this Thursday's Fox & Friends shortly after she made those comments. Judy Katz, who represents Rivers, said she received a call from one of the show's booking producers. Katz claims the producer told her that Rivers was getting the boot from the Friendly program because of the comments she made about Sarah Palin.
Click to continue reading Joan Rivers vs. Sarah Palin and FOX
Read More

| E! Online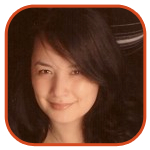 Posted by Veronica Santiago Categories: Television, Rumors,
According to recent DWTS contestant Margaret Cho, the season's most controversial "celebrity" was merely on the program to make good with her mother.
"Why did Bristol [Palin] do Dancing with the Stars? I heard from someone who really should know (really should seriously know the dirt really really) that the only reason Bristol was on the show was because Sarah Palin forced her to do it," the comedienne wrote on her personal blog.
Click to continue reading Was Bristol Palin Forced to Dance with the Stars?
Read More

| TV Guide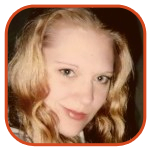 Posted by K.C. Morgan Categories: Television, Rants, Rumors,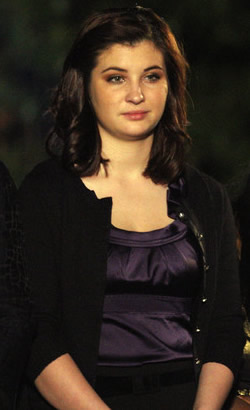 Sarah Palin's daughter Willow (the one who's not currently on Dancing With the Stars) recently posted an incendiary Facebook rant aimed at a fellow high school student. Her comments were made in response toa status update reading "Sarah Palin's Alaska, is failing so hard right now."
The TLC show focuses on the outdoorsy Sarah Palin who shoots moose, uses chainsaws on trees and pushes the GOP agenda -- with large doses of folksy charm mixed in, of course. And the comment, posted by a student identified as "Tre," set off Palin's daughter something fierce.
She responded: "Haha your so gay. I have no idea who you are, But what I've seen pictures of, your disgusting … My sister had a kid and is still hot."
We would like to take this time to regret the lamentable English education this poor child has been receiving. Fortunately, the Governor of Alaska (elected in 2006), promised to focus on the state's resource development, public health and education, so the problem should be. Oh, wait -- our sources show that the now-resigned Governor who promised to improve Alaska's education was actually Sarah Palin. Well, shoot.
Click to continue reading Sarah Palin's Daughter Uses Slurs to Attack Fellow Facebooker
Read More

| TMZ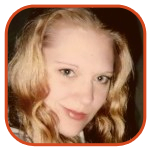 Posted by K.C. Morgan Categories: Movies, Music, Sports, Television,
Imagine Glenn Beck, Jon Stewart, Mark Zuckerberg and LeBron James on the same list. Time magazine has named them all, along with many others, as their potential Person of the Year.
Stewart is nominated jointly with fellow Comedy Central host Stephen Colbert. Also on the list: the Unemployed American, Steve Jobs, Nancy Pelosi, Sarah Palin and President Barack Obama.
Recep Tayyip Erdogan, the prime minister of Turkey, is currently leading Time's online nomination poll. In second place? Lady Gaga.
Read More

| Time Magazine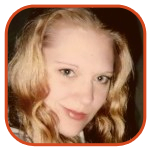 Posted by K.C. Morgan Categories: D-List, Break-ups, Engagements, Rivalries, Rumors,
On the heels of his recent breakup with Bristol Palin, Levi Johnston made a startling announcement: he'll be running for Mayor of Wasilla, Alaska in 2012. Johnston is perhaps the biggest nemesis of Sarah Palin, who was almost the Vice President of the United States of America. He has made numerous derogatory statements to the press regarding the Palin family, for which he later apologized.
The Palin family has not reacted to Levi's political goals, but the current Wasilla mayor has released a statement. Verne E. Rupright spoke to Entertainment Tonight, saying "Well, it is a little early to declare. Usually, most wait until the year the seat is up." (Which, in this case, is 2011.) "But since I am nearly old enough to be Levi's grandfather I think it would be wise for him to get a high school diploma and keep his clothes on. The voters like that!"
That last statement was a direct dig at Johnston's Playgirl spread, which was also a headline-making event.
Read More

| Entertainment Tonight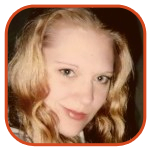 Posted by K.C. Morgan Categories: D-List, Television, Break-ups, Engagements, Rivalries, Videos, Rumors, Where Are They Now?,
Days after very publicly announcing her re-engagement to Levi Johnston, Bristol Palin created a media blitz by confirming that the relationship is off again. Johnston, 20, starred in a music video for singer Brittani Senser, which caused Palin, 19, to break off their engagement. She stated that the video mocks her family…and now, we've got more details.
In the video for "After Love," Levi is threatened by the mother of his girlfriend. Levi is arrested by the police and taken to an empty parking lot, where he is forced by the mother to open a mysterious envelope. Upon seeing its contents, Levi pales. Soon after, he calls off the relationship. The implication is that the mother threatened the young man in some way to force him to abandon his romantic involvement with the daughter.
Johnston denies that the video has anything to do with the Palin family, but Bristol Palin will not be marrying him as previously planned.
Click to continue reading Behind the Music Video: Why Bristol Palin Called Off Her Wedding
Read More

| TMZ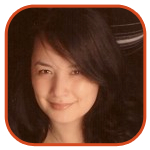 Posted by Veronica Santiago Categories: D-List, Engagements,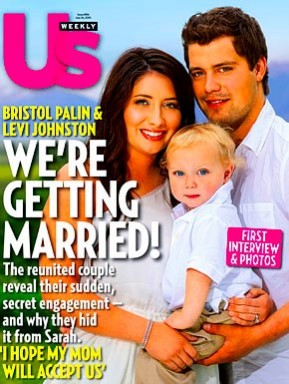 UPDATE: Bristol and Levi have since broken up...again.
Although I openly wondered why Levi Johnston recently decided to apologize to the Palin family, I admittedly never saw this one coming. And if you say you did, you're lying.
Despite all the drama that has transpired since son Tripp Johnston was born December 2008, 19-year-old Bristol and 20-year-old Levi have decided to end their war of words - and fights over child support - to get engaged. This news comes not only as a shock to everyone reading about it today, but to Sarah Palin. She had husband Todd just found out as well.
"We got engaged two weeks ago," Bristol revealed to Us Weekly. "It felt right, even though we don't have the approval of our parents."
Click to continue reading Bristol Palin and Levi Johnston Reunite, Get Engaged
Read More

| Us Weekly

© Gear Live Media, LLC. 2007 – User-posted content, unless source is quoted, is licensed under a Creative Commons Public Domain License. Gear Live graphics, logos, designs, page headers, button icons, videos, articles, blogs, forums, scripts and other service names are the trademarks of Gear Live Inc.