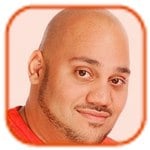 Posted by Andru Edwards Categories: Movies, Break-ups, Dating, Red Carpet, Style, Rumors,
Ryan Gosling isn't ready to move in with Eva Mendes. The Gangster Squad actor apparently refused to cohabit with his actress girlfriend.
An insider claims 31-year-old Ryan wants to take their relationship at a slower pace than the 38-year-old Girl In Progress star would like.
"He says he wants to slow down and not live with her yet. But he doesn't want to lose her," the source told US Weekly.
The Place Beyond the Pinescostars costars were rumored to be experiencing problems in their romantic partnership in April, but the pair squashed the speculation with a hand-holding coffee run near Ryan's East Village New York City property earlier this month.
Meanwhile, Eva has revealed that her mother is her toughest fashion critic: "Normally I do something on the red carpet and wherever I am in the world she sends me a full email within minutes with everything she thought of my outfit. It's really super cute. It's not like crazy. It is never negative, it is always constructive. It's like, 'Eva, I don't know about that lipstick but that dress was gorgeous!' And then it will say, 'Hmm, your shoes? But your hair was lovely!"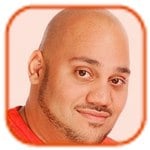 Posted by Andru Edwards Categories: Movies, Features,
Josh Hutcherson has named his puppy after Ryan Gosling.
The 19-year-old Hunger Games star adopted a Blue Pit puppy from a rescue center last week and decided to call it Driver, after one of Ryan's film characters. "I'm obsessed with the movie Drive, and Ryan Gosling's character was named Driver. I always thought it was a good name for a dog so it just kind of worked out," he said.
The actor is looking forward to "taking it easy" for the next few months, after being worked into the ground by ex-Navy Seal Logan Hood to bulk up for his role in The Hunger Games:
"[Logan] just kicks ass. [He had me] flipping tires the parking lot and slamming baseball bats against body bags - crazy things! It was so unconventional, and you're working muscles you didn't even know you had. You're like, 'How am I possibly this sore?' I felt like with Logan, I was sore for four days afterwards, and we worked out five days a week, so I was in a constant state of soreness!"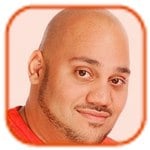 Posted by Andru Edwards Categories: Movies, Kind Acts,
Ryan Gosling saved a woman from being hit by a taxi in New York City.
British writer-and-journalist Laurie Penny was enjoying an evening in Manhattan on Tuesday night when she started to walk into oncoming traffic forgetting that cars drive on the right side of the road in the US. But quick-thinking Gosling, 31, pulled her back before she was run over by a Yellow Cab.
Laurie - who writes for English newspapers The Independent and The Guardian among other publications - wrote on her Twitter account, "I literally, LITERALLY just got saved from a car by Ryan Gosling. Literally. That actually just happened ... I was crossing 6th avenue in a new pink wig. Not looking the right way because I am from London. Ryan Gosling grabbed me away from a taxi. (sic)"
The Hollywood heartthrob's identity was confirmed by an onlooker. "Identity of no-idea-if-actually-a-manarchist-but-definitely-a-decent-sort Ryan Gosling confirmed by girl near me, who said 'you lucky bitch'. (sic)" she wrote on her Twitter.
Click to continue reading Ryan Gosling Saves Woman from Being Hit by Taxi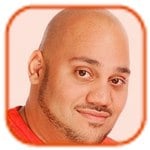 Posted by Andru Edwards Categories: Movies, Dating, Rumors,
Eva Mendes is dog-sitting for Ryan Gosling's pet pooch George.
The 38-year-old actress - who has been dating the 31-year-old star since September - is believed to be hoping to prove to the hunk that she is serious about their relationship by taking care of his beloved canine companion while he films new movie Only God Forgives in Bangkok, Thailand.
"He was going to have his friends watch George, but changed his mind at the last minute. That's a huge deal to him. He wouldn't leave that dog with just anyone," an insider said.
Eva recently admitted working with Ryan on The Place Beyond the Pines was one of the best creative experiences she has ever had, as he was her "dream co-star."
"He's your dream co-star. I have never felt so creatively satisfied on a film. He's amazing," she said.
Click to continue reading Eva Mendes Dog-Sitting for Ryan Gosling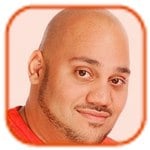 Posted by Andru Edwards Categories: Television, Celebrity Babies, Pregnancies,
Kendall Jenner hopes her sister Kourtney Kardashian is expecting a girl. Reality TV star Kourtney recently revealed she is expecting her second child with boyfriend Scott Disick in May and Kendall wants them to have a baby girl this time because she thinks their firstborn son, Mason, two, would be a protective big brother.
"I want [Kourtney] to have a girl. It would be so cute because when they're older, Mason could be like the protective big brother. And I feel like Kourtney could have fun with a girl-dress her up in little tutus and everything," said Kendall.
16-year-old Kendall - who is set to star in her own reality TV show with sister Kylie, 14 - also revealed she wants to break into acting and has a huge crush on Ryan Gosling: "I wouldn't do acting as my full-time career. But I think it would be fun to do something just for fun, just to do a movie for fun. I love movies like The Notebook. That's why I like Ryan Gosling. I love those romantic movies that you wish could happen to you but they never do."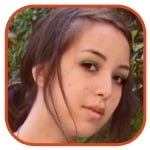 Posted by Robin Paulson Categories: Movies,
"I really thought I was Rambo. I took all the knives out of my mother's drawer, put them in my Fisher-Price magic kit and took them to school. I threw them at the kids at recess. I didn't hit anybody, thank God."
- Drive actor Ryan Gosling on his early ambitions to be in the movies.
(Make sure to check out our other notable quotes.)
Read More

| People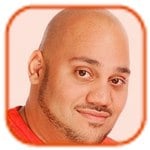 Posted by Andru Edwards Categories: Movies, Photos,
Perhaps there is something Ryan Gosling can't do? The Drive actor accidentally tattooed a "cactus" onto his body.
Gosling wanted to personally create a tattoo for himself, but when he tried to ink a monster's hand with a bloody heart onto his left arm, his needle skills left with a design that looked like the prickly plant.
"One of my tattoos is supposed to be a monster's hand dropping a bloody heart, but I did it myself with a tattoo kit so it looks like a cactus."
Despite the self tattooing disaster, it hasn't put Ryan off getting more pieces of body art and he has the cover of children's book The Giving Tree on his left upper arm because it reminds him of his mother and sister: "Another one is a ghostly lady and a skeleton and the other one is the cover of The Giving Tree a children's book my mother used to read to my sister and me - so that one is significant."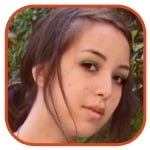 Posted by Robin Paulson Categories: Movies, Dating, Hook-ups, Rumors,
<
Oh no! Is Ryan Gosling off the market?
Last month, Gosling was spotted with Kat Dennings at Disneyland the same day she posted about being kidnapped and taken there on her Twitter. I don't know about you, but that's just too coincidental for the Hollywood dating scene.
Click to continue reading Kat Dennings Will Not Admit to Dating Ryan Gosling
Read More

| MTV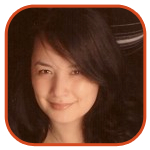 Posted by Veronica Santiago Categories: Movies, Break-ups,
Maybe a third time will be the charm?
Despite reuniting this past summer, Rachel McAdams and Ryan Gosling have - once again - gone their separate ways. The former lovebirds, who first met when they starred in The Notebook, had previously dated for 18 months.
According a source, the "openly single" actors haven't completely cut off all ties from each other though. Ryan, 28, still apparently speaks to Rachel and her family. So then why aren't these too still together? "He still loves Rachel and Rachel still loves him, but the timing is off and they can't make each other happy right now," the tipster told People.
Uggh. First the economy, now this. Could someone please give me something to be happy about?
Read More

| People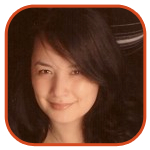 Posted by Veronica Santiago Categories: Movies, Hook-ups,
Although they did their best to keep their distance last month, Rachel McAdams and Ryan Gosling are now letting their guards down.
The two Canadians, co-stars in 2004's The Notebook, were caught in several embraces outside a restaurant in Toronto yesterday. Ryan, 27, and Rachel, 31, previously dated for 18 months before breaking the hearts of romantics last year.
Oh, I really hope this reunion works out for them. Seriously - could they be any cuter?
Read More

|
Us Magazine
© Gear Live Media, LLC. 2007 – User-posted content, unless source is quoted, is licensed under a Creative Commons Public Domain License. Gear Live graphics, logos, designs, page headers, button icons, videos, articles, blogs, forums, scripts and other service names are the trademarks of Gear Live Inc.