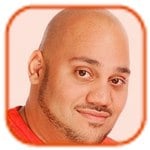 Posted by Andru Edwards Categories: Movies, Break-ups, Rumors,
Eva Mendes and Ryan Gosling have reportedly split up.
The duo, who began dating in 2011 after meeting on the set of the movie, The Place Beyond the Pines and have always been notoriously private about their romance, ended their relationship over Christmas because they wanted different things.
A source told InTouch magazine that the 39-year-old actress and the 33-year-old The Notebook star are still on good terms: "They started having problems back in September. They decided to quietly call it off for good around Christmas. There is no ill will."
The heartthrob has retreated to his native Canada to get over their break-up. "Neither is rushing out to date other people right now. They just knew it was time. They knew it was time to take the next step and get married. But neither was sure they wanted that to happen. He packed up and moved back to Canada for a while. He felt like he needed time out of the limelight to refocus," a friend told Life & Style magazine.
Click to continue reading Eva Mendes and Ryan Gosling Split?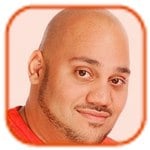 Posted by Andru Edwards Categories: Movies, Break-ups, Rumors,
Eva Mendes and Ryan Gosling are reportedly on a break.
The couple who have been dating for two years after meeting on the set of The Place Beyond The Pines, are reportedly "re-evaluating" their romance as they realized they weren't ready to tie the knot. "There was a realization before Thanksgiving that they took things way too fast and were rushing toward a marriage that neither of them particularly needed. They've decided to take a break to re-evaluate their romance," a source said.
Eva, 39, is said to be committed to their relationship and is even thinking about starting a family with the Hollywood hunk but he isn't as keen. "The real question is how Eva is going to figure into Ryan's plans. Eva wanted to have his babies," the insider added.
Ryan, 33, and Eva's relationship has been rumored to have been on the rocks since they took a brief break six months ago to contemplate their future together and friends are predicting they'll split soon. "He can be moody, and she's insecure. She sees a text from a mystery number and assumes he's talking to other girls. I wouldn't be surprised if they split for good soon," a source previously said.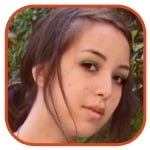 Posted by Robin Paulson Categories: Movies, Break-ups, Rumors,
Despite the happy photos of Eva Mendes and Ryan Gosling on set and red carpet premieres, insiders say that there has been trouble in paradise for the Hollywood couple.
Sources close to the couple say that Ryan's moods, Eva's insecurity, and the distance spent apart have taken a toll on their 2-year relationship. "She sees a text from a mystery number and assumes he's talking to girls," an insider close to Gosling said. "She shuts down anyone who brings Ryan up... It's clear something is wrong," the source added.
The last time the pair were reported together was in mid-September, when Mendes visited Gosling on the set of his upcoming directorial debut, How to Catch a Monster.
Referring to when the couple is rumored to have briefly split up six months ago, the insider affirmed, "I wouldn't be surprised if they split for good soon."
Read More

| Us Weekly via Daily Mail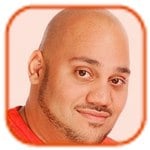 Posted by Andru Edwards Categories: Movies, Dating, Features,
Eva Mendes says her mother "keeps track" of her private life on Google.
The 39-year-old actress - who has been in a two-year relationship with Ryan Gosling - explained her mum checks up on her using Internet search engines, but she is trying to discourage it.
"The way my mother keeps track of me is looking me up. I say, 'Please, mother, don't Google me!'" she told next month's Lucky.
Eva admitted her mother was concerned after seeing her "depleted" appearance in The Place Beyond the Pines, but insisted she would "do anything" for her art: "I'll do anything for a role. For [The] Place Beyond the Pines, I exercised a lot. I wanted my character to feel really depleted. My mum didn't understand why I would want to look that way. She's constantly telling me I'm too skinny."
Click to continue reading Eva Mendes' Mother "Keeps Track" of Her on Google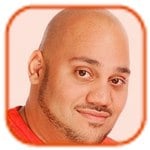 Posted by Andru Edwards Categories: Movies, Dating,
Ryan Gosling and Eva Mendes can't keep their hands off each other.
The couple have reportedly been getting frisky in the editing suite of the actor's directorial debut How To Catch A Monster in which his actress girlfriend stars, much to the shock of other crew members.
"They aren't exactly discreet. Ryan will be totally focused, then she'll throw him off by giving him a saucy look. The next thing you know, they've kicked everyone out of of the room so they can 'talk,'" a source said.
It was recently claimed that the couple - who have been dating for over a year - are "very much in love" but in no hurry to move in together. "They don't shout from the rooftops but they cherish what they have. There's no rush to move in together. What's his is hers already and likewise," said an insider.
Click to continue reading Ryan Gosling and Eva Mendes Saucy on Set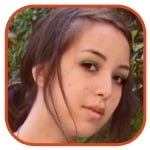 Posted by Robin Paulson Categories: Movies, Music, Photos,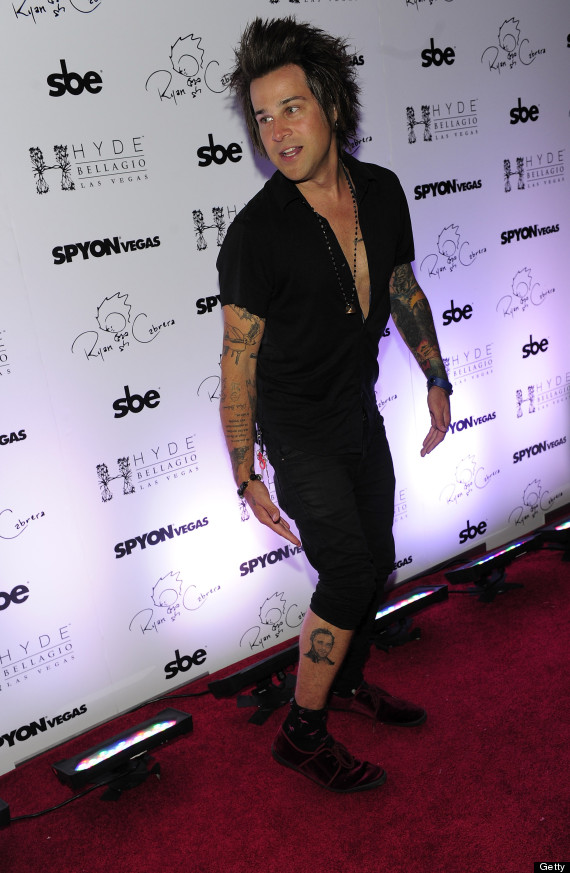 Though there are legions of Ryan Gosling fans out there, few of them, I imagine, have his face tattooed on their bodies. Ryan Cabrera's new tattoo of the Drive actor obviously puts such fans to shame.
The 30 year-old musician - whose songs never quite got the amount of publicity that his relationships with Ashlee Simpson and Audrina Patridge did - recently walked a red carpet event in shorts, revealing his latest and rather unusual tattoo.
Explaining his new ink to NYSNC's Lance Bass last month, Cabrera said, "Me and my buddy, we go in [the tattoo parlor] and he chooses one thing off the wall for me, then I choose one thing for him. You can't see it until after it's done and then we unveil them at the same time... The only rules are that it can't be religious and it can't offend anybody."
Check out a close-up on Cabrera's Gosling portrait after the jump!
Click to continue reading Ryan Cabrera's Ryan Gosling Tattoo
Read More

| Huffington Post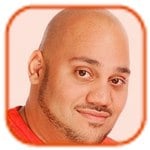 Posted by Andru Edwards Categories: Movies, Features,
Ryan Gosling feels detached from the rest of the world.
The Gangster Squad actor shot to fame at the age of just 12 as part of the All-New Mickey Mouse Club and says that, coupled with being home-schooled and his current A-list status, means it is hard for him to understand other people's perceptions of life.
"Sometimes I find it hard to relate to other people's perceptions of the world and how they live. I grew up in a very unconventional way, where I've been working since I was eight and literally spent several years living in Disneyland. I don't see myself as belonging anywhere except to this small world you find on film sets and the one I create for myself with my friends," he said.
The 32-year-old hunk has always felt like an outsider and admits he never had ambitions to get a conventional job:
Click to continue reading Ryan Gosling Can't Relate to Others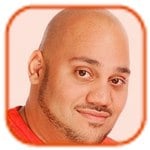 Posted by Andru Edwards Categories: Movies, Charity, Kind Acts,
Ryan Gosling made a surprise appearance at a charity event at the Texas School for the Deaf at the weekend.
The Drive actor took a break from filming his latest movie in Austin, Texas, on Saturday to stun pupils and teachers at the school and he also brought along co-stars Michael Fassbender and Rooney Mara.
Anne Adams, executive director of the school's foundation, told the Washington Post, "We knew that Ryan was in town, and he's been on streets around campus often so we were just pipe dreaming (and look what happened!)."
The famous trio attended the Spooky Skedaddle 5K, the organization's annual charity run, and they helped raise around $20,000 with their support.
Ryan, 31, impressed everyone with his friendliness and was happily posing for photos. "Ryan was extremely kind, allowing lots of photo ops with fans and when the director told him, 'Enough,' he said, 'No, one more,' and pulled a small deaf child out of the line for a picture. Ryan is a wonderful person and we were delighted that they came!" Anne added.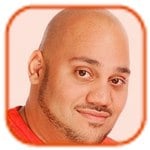 Posted by Andru Edwards Categories: Movies, Engagements, Rumors,
Ryan Gosling is preparing to propose to Eva Mendes.
While the 38-year-old actress has insisted in the past that she doesn't want to wed, Ryan believes he can convince her otherwise. The 31-year-old actor is reportedly convincing her their future lies with each other and the natural thing to do would be to tie the knot.
"Ryan is head over heels in love with Eva and he wants to have a life with her, including children. It's something Eva has balked at in the past but Ryan has a charming way of helping her see a different kind of future. She's getting on board with the idea of marriage," a source said.
One way Ryan is trying to convince Eva - who he has been dating since May - is promising her they can start a family as soon as they are wed. "He is now confident when he pops the question she will say yes. Ryan wants children, as does Eva, but also believes in marriage and youngsters growing up knowing mommy and daddy are committed to each other," the source added to The National Enquirer.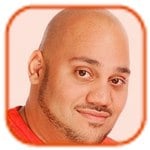 Posted by Andru Edwards Categories: Movies, Music, Divorce,
R. Kelly believes that Ryan Gosling is responsible for the demise of his marriage to ex-wife Andrea.
The R&B singer says that he decided to divorce his former back up dancer wife after seeing The Notebook. Writing in his book Soulacoaster, he explained that his 12-year legal union could not compare to the love Ryan's character had with Rachel McAdams':
"As the film credits started to roll, I couldn't move. I burst into tears. People walking past me patted me on the back, trying to console me. The Notebook was beautiful, and I was crying because its hero and heroine had died together. But I was also crying because I remembered a Valentine's Day - when a helicopter dropped a rainfall of roses - that had come and gone ... My marriage had died. And there was nothing I could do to bring it back."
However R. Kelly's ex has stated that she doesn't believe the romantic motion picture truly caused their split. "[The movie] came out in 2004 and we saw it together. Our divorce wasn't finalized until 2009 so it's impossible that the movie could have been the reason for our relationship ending," she said. "We had been separated for 6 years at that point! The movie definitely did not end our relationship!"
© Gear Live Media, LLC. 2007 – User-posted content, unless source is quoted, is licensed under a Creative Commons Public Domain License. Gear Live graphics, logos, designs, page headers, button icons, videos, articles, blogs, forums, scripts and other service names are the trademarks of Gear Live Inc.