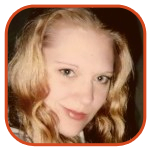 Posted by K.C. Morgan Categories: Weddings, Clothing, Fashion Police, Red Carpet, Style, Rumors,
We know that the men at the royal wedding have been asked to wear military uniforms, and now we've finally got some details on what the women will wear. People is reporting that the bridal party gowns, including Pippa Middleton's maid of honor gown, have been designed by Nicki Macfarlane, a British designer who specializes in wedding fashions.
Prince Harry's girlfriend Chelsy Davy is being dressed by Alberta Ferretti. Her day gown will be aquamarine, and for the Buckingham reception she'll don a blue satin crepe frock in a one-shoulder design.
Kate Middleton's dress remains a mystery, but the almost-Princess will show it to the world in a matter of hours. We'll bring you pictures and updates as the event unfolds. Keep checking back to get all our royal wedding coverage.
Read More

| CNN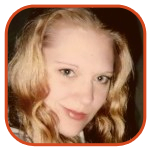 Posted by K.C. Morgan Categories: Engagements, Weddings, Clothing, Fashion Police, Red Carpet, Style, Photos, Rumors,
We'll be giving the royal wedding our full red carpet coverage (or, more appropriately, white carpet), so you can keep track of all the fashions and designers. Up first: Princes William and Harry of England.
Reports say that the two heirs to the throne (Prince William is second in line, Harry third) will wear their military uniforms during the wedding. William will be in red, the color of his Colonel of the Irish Guards regalia. He has served in all of Britain's armed services, three total. The Prince was appointed Colonel in February. The picture above shows the Princes in the black Irish Guard uniforms.
Click to continue reading White Carpet: Princely Fashion for the Royal Wedding
Read More

| Yahoo! News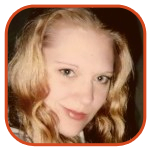 Posted by K.C. Morgan Categories: Television, Engagements, Weddings,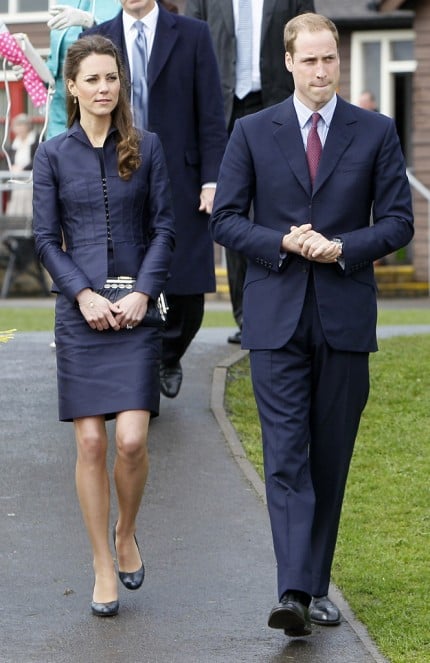 The royal wedding commences on April 29 at 8:30 am, London time. For Stateside viewers, that translates to 3:30 am EST. But in case you want to sleep in a little, People has published an itinerary of all the day's events, and we've figured out how you can watch every bit so you can pre-set your DVR.
To kick off the day, Queen Elizabeth II will give the bride and groom their royal titles. Guests are expected to begin arriving to Westminster Abbey at 8:45 am in London. For all the really early wedding coverage, you'll have to turn to CNN. The cable news network plans to start covering the event at 2:00 am EST with a pre-show; their full coverage continues until 10:00 am. MSNBC will also be covering the event early enough to catch the Queen's arrival; their broadcast begins at 3:00 am EST. TLC's pre-wedding coverage starts at 3:30 am.
Carole Middleton, the mother of the bride, won't get to the church until 10:30 am London time (5:30 am EST). Other important wedding party members will arrive after Mrs. Middleton. Prince Phillip, groom Prince William and all the bridesmaids, including Kate's sis Pippa Middleton will be at the church by 10:50.
Click to continue reading Royal Wedding: How You Can Attend
Read More

| Yahoo! News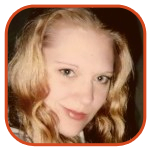 Posted by K.C. Morgan Categories: Engagements, Weddings, Child Stars,
Kate Middleton becomes a princess in less than two weeks, and all you need to watch the entire royal wedding ceremony is an Internet-capable computer. The entire wedding, from the procession to the kiss, will be live streamed on YouTube.
The event begins at 9am, and so does the coverage.
In related wedding news, the front and back covers of the official wedding program have been revealed. The front cover bears Prince William's coat of arms, while Kate's new family coat of arms is on the back. The entire program will be downloadable from the official royal wedding site 24 hours before the event.
Read More

| Perez Hilton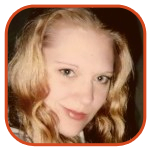 Posted by K.C. Morgan Categories: Engagements, Weddings, Clothing, Style, Rumors,
We've finally got details on Kate Middleton's wedding dress, and the gown sounds like it's fit for a princess. According to The Daily Mail, an untried and unknown designer has been used to create the frock: Kate Middleton.
Reports say that the princess-to-be designed the gown herself, using inspiration from Renaissance fashions. According to rumor, the gown is made with satin and lace in ivory with peal detail and a 10-foot train.
Sophie Cranston, creator of the Libelula clothing line, is making the dress. Cranston is relatively unknown, though she won 1999's Designer of the Year award at London's Graduate Fashion Week.
Read all our royal wedding posts to keep track of the big event.
Read More

| E! Online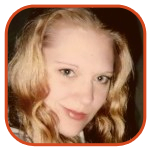 Posted by K.C. Morgan Categories: Engagements, Weddings,
E! has set up a photo gallery to introduce you to all members of the royal wedding party, so you'll know who you're looking at when the big even takes place on April 29.
You'll definitely recognize Best Man Prince Harry, 26, the second son born to Charles and Diana, the Prince and Princess of Wales. Pippa (Philippa) Middleton, 27, Kate's younger sister, will serve as Maid of Honor.
Other bridal party members include Lady Louise Windsor, 7, who will serve as a Bridesmaid. She is Prince William's first cousin, the daughter of Prince Edward (brother to Prince Charles, the next King of England), and the ninth person in line to the throne of England. Eliza Lopes, 3, granddaughter to Camilla Parker Bowles (Duchess of Cornwall and second wife of Prince Charles) will also serve as a Bridesmaid.
Read More

| E! Online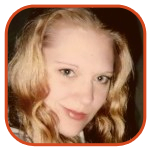 Posted by K.C. Morgan Categories: Engagements, Weddings, Style, Rumors,
The royal wedding will be filled with traditional elements, but there's at least one the new couple won't be observing. Even after he ties the knot with Kate Middleton, Prince William won't be wearing a wedding ring. According to a rep, "It is the couple's wishes to have one ring. It will be a Welsh gold ring that will be from Prince William to Kate." A gold Welsh ring sounds like an appropriate token of affection to the future Princess of Wales.
The nugget of gold has been in the family vault, given to William by his grandmother Queen Elizabeth II.
Read More

| Entertainment Tonight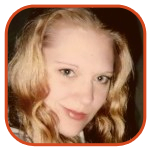 Posted by K.C. Morgan Categories: Engagements, Weddings, Parties, Rumors,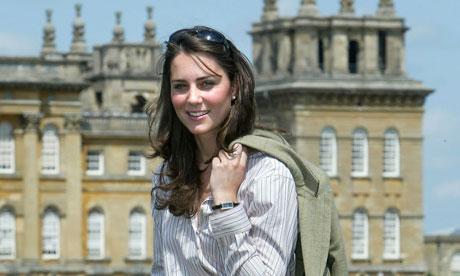 While future husband Prince William was celebrating his "stag party," almost-a-princess Kate Middleton was enjoying a relaxed "hen night" hosted by her Maid of Honor and sister Pippa.
Everyone's been pretty mum on the details, but we're told Middleton enjoyed a quiet celebration that's so secretive, we can't even get a good handle on the guest list. It's suspected that Princess Beatrice, friend Alicia Fox-Pitt and Rose Astor were among the attendees.
Pippa managed to trick the media by booking four different locales to host the event, and no one's revealing just where the bash went down. To get all the details we do have on the royal wedding, check out all our posts on the big event.
Read More

| LA Times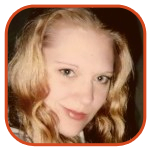 Posted by K.C. Morgan Categories: Engagements, Weddings, Parties, Rumors,
Prince William bride Kate Middleton aren't your ordinary engaged couple, so they can't be expected to celebrate their royal wedding in a typical way. Instead of the usual wedding reception, the couple will enjoy three separate after parties when they exchange vows on April 29.
First, the newlyweds will be whisked away (via carriage) to Buckingham Palace to enjoy a luncheon with 600 of their wedding guests. It will take 19 of the palace's 775 rooms to hold all the invitees to the lavish affair. Buckingham is one of London's most famed attractions, and the sometime home to Queen Elizabeth.
Proud papa Prince Charles will host a dinner party, scheduled later in the day, for a cozy group of 300. And the after after after party will be an intimate affair attended by 100 people, a party so exclusive we don't even know where it's being held.
Read More

| E! Online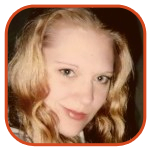 Posted by K.C. Morgan Categories: Engagements, Weddings, Child Stars, Rumors,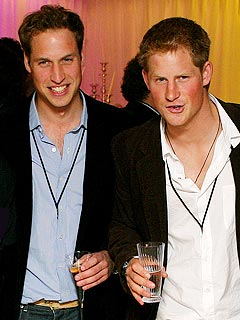 So, how do you entertain a guy who will one day rule an entire country? We'll never know. Prince William's bachelor party, hosted by Best Man and younger brother Prince Harry, remains a rather hush-hush affair.
An official spokesman had little enough to share, saying only that the King-to-be "has enjoyed his stag [party] and it was in the U.K." British people call bachelor parties stag parties, by the way.
We'll have to rely on rumor to learn more. Reports say that the Prince and about 20 close friends enjoyed a weekend affair that included water activities (waterskiing, motorboat-racing), a night out at the pubs (bars, to you Americans) and then they winded down at a lavish country manor.
Not a bad way to say good-bye to being single. We're following all the details of the royal wedding, so keep checking back to stay up-to-date on all the official events and unofficial gossip.
Read More

| E! Online

© Gear Live Media, LLC. 2007 – User-posted content, unless source is quoted, is licensed under a Creative Commons Public Domain License. Gear Live graphics, logos, designs, page headers, button icons, videos, articles, blogs, forums, scripts and other service names are the trademarks of Gear Live Inc.