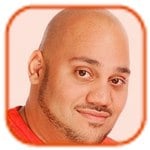 Posted by Andru Edwards Categories: Music, Weddings, Features,
Nicki Minaj would like to get married on a beach.
The "Starships" hitmaker, who has recently sparked rumors she's engaged to her boyfriend of 10 years Safaree Samuels, has already starting planning her big day and has an ideal location in mind.
"I'd want it to be on a beach somewhere, like Turks and Caicos," she said.
The 31-year-old rapper has also already lined up her dresses for her big day and is adamant she'll have at least three wardrobe changes throughout the romantic event: "I'm gonna have 10 [dresses] ... OK, maybe more like three -- a big princess dress, something short I can dance in at the party and then an Alexander McQueen gown that's sexy and figure-hugging."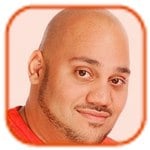 Posted by Andru Edwards Categories: Music, Legal Issues, Meltdowns, Features,
Usher believes that Justin Bieber needs to "manage" his own life now that he's an adult.
The rapper has mentored the pop heartthrob since his career took off at the age of just 13, seven years ago, but he hasn't tried to stage an intervention following Justin's recent run-ins with the law and bad publicity as he insists the youngster needs to learn from his own mistakes.
"I gave every bit of advice and always told him it was up to him if he really wanted this. Now that he has it, as an adult, it's his to manage. Do I turn my head in shame based off of what I see, what I know? Nah, I don't because it's all part of life's process. Am I in it with him? Yeah," Usher said in Nylon.
Usher, 35, was mentored by Diddy from the age of 15, so he understands why it's important to have someone else in the industry looking out for you. "Artistic development made me who I am. Somebody took the time to help me find what it is that works for me as an entertainer and who I am as a music maker," he explained.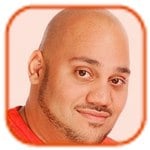 Posted by Andru Edwards Categories: Music, Rivalries, Rumors,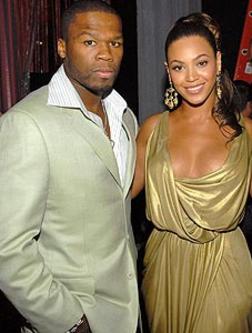 50 Cent claims that Beyonce Knowles once confronted him for getting into an argument with Jay Z.
The "In Da Club" hitmaker was shocked when the "Drunk In Love" singer, nicknamed Sasha Fierce, "jumped off a ledge and came running over" to defend her husband at the Cosmopolitan Hotel in Las Vegas.
"One time [Beyonce] jumped off of a ledge and came running over cause she thought me and Jay had issues. And I'm like, 'What the f**k? Did she really just jump and run up on me like that?'" the 38-year-old rapper, real name Curtis Jackson, told The Breakfast Club on New York City radio station Power 105.1.
The 32-year-old beauty became very protective of Jay because she thought things were about to turn physical between him and the "Candy Shop" hitmaker, but they soon laughed off the dispute.
Click to continue reading 50 Cent Claims Beyoncé Almost Attacked Him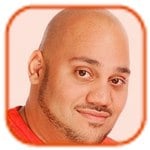 Posted by Andru Edwards Categories: Music, Legal Issues,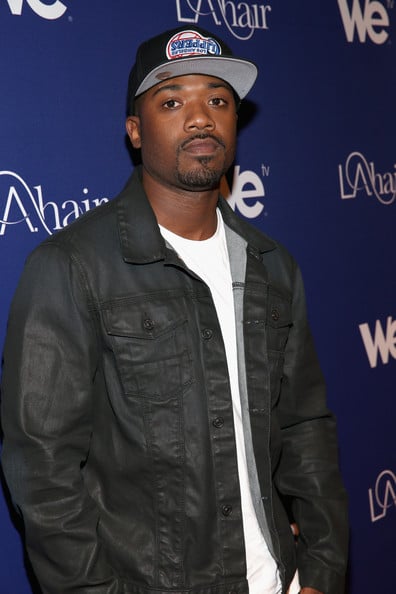 Ray J was arrested in Beverly Hills last night.
The R&B star, who is Brandy Norwood's younger brother, reportedly got into a violent confrontation and spat in a police officer's face at the Beverly Wilshire Hotel. A law enforcement source told gossip website TMZ.com that police were initially called to the scene because the 33-year-old star made contact with an unidentified woman's butt in the bar.
Although it was determined to be "incidental" and not sexual battery, Ray J was asked to leave the hotel, but he allegedly became belligerent and refused to leave so security made a citizen's arrest. The situation is said to have escalated further when law enforcement arrived at the scene and the "I Hit It First" hitmaker kicked out the back window of the police car and spat in an arresting officer's face as he was being handcuffed.
He was booked for trespassing, resisting arrest, vandalism and battery on a police officer, and later released.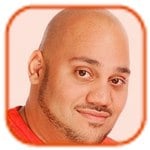 Posted by Andru Edwards Categories: Music, Drugs, Legal Issues, Mug Shots,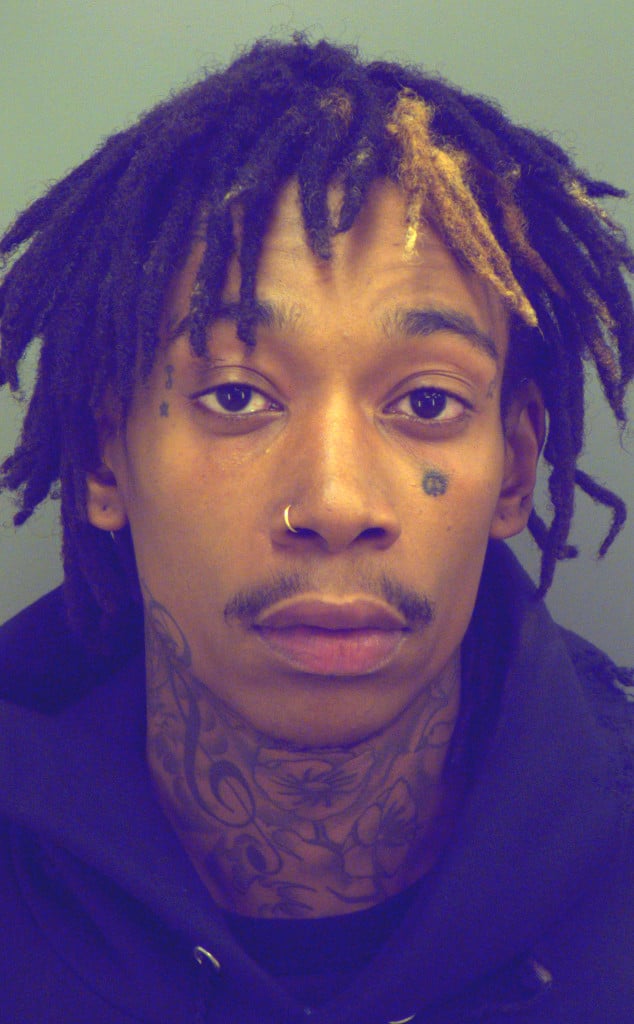 Wiz Khalifa was arrested for marijuana possession yesterday morning.
The 26-year-old rapper was detained at an airport in El Paso, Texas, after officers from the Transportation Security Administration (TSA) allegedly found a "green leafy substance" in his luggage before he boarded a flight to Dallas.
A law enforcement source told gossip website TMZ.com that the "Black And Yellow" hitmaker, who has 14-month-old son Sebastian with wife Amber Rose, was taken into custody and turned over to local police. The "We Dem Boyz" rapper shared several images online from behind bars, including a "jail selfie" in which he appeared to not be wearing any trousers.
Despite creating the hashtag "FreeTrapWiz," on Twitter and poking fun at the incident, he later hinted that he was becoming increasingly frustrated: "I wanna drop 28 Grams but they got me locced up. Soon as I get out, the tapes comin out. Fucc that... They're tryna figure out how many grams I had. How ironic [sic]."
Click to continue reading Wiz Khalifa Arrested in Texas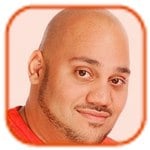 Posted by Andru Edwards Categories: Music, Obituaries,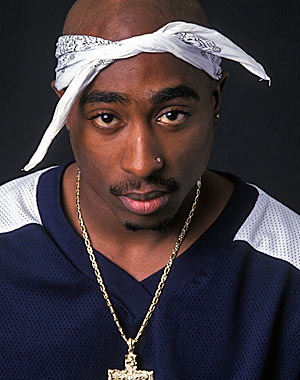 Tupac Shakur's final words were reportedly "F**k you."
The late rapper, who died from injuries sustained in a drive-by shooting in Las Vegas in September 1996, is said to have sworn at police officer Chris Carroll, who was one of the first responders on the scene.
According to the official, he repeatedly tried to ask Tupac - who was 25 at the time of his death - who had shot him but the "Changes" star was uncooperative. "I'm asking him, 'Who shot you? What happened? Who did it?' And he was just kind of ignoring me. He was making eye contact with me here and there, but he's trying to yell at Suge [Knight, Tupac's friend and record label boss]. And I kept asking over and over, 'Who did this? Who shot you?' And he basically kept ignoring me."
However, Chris claims he witnessed a swift change in the rapper's demeanor as he realized he wouldn't make it:
Click to continue reading Tupac Shakur's Final Words Revealed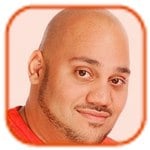 Posted by Andru Edwards Categories: Music, Celebrity Babies, Photos, Features,
Ciara has named her son Future Zahir Wilburn.
The "Goodies" singer gave birth to her first child with partner, Future Sr., this morning, and they have decided to name the tot after him. Alongside a picture of the newborn's arm, she posted on Twitter, "FUTURE ZAHIR WILBURN 9lbs 10oz May 19 2014."
Producer and rapper Future Sr. - who was born Nayvadius D. Wilburn - added on his own Twitter page, "Baby FUTURE."
Future Sr. got his name when he was growing up in Atlanta and members of the musical collective The Dungeon Family started to call him The Future.
Click to continue reading Ciara Names Son Future Zahir Wilburn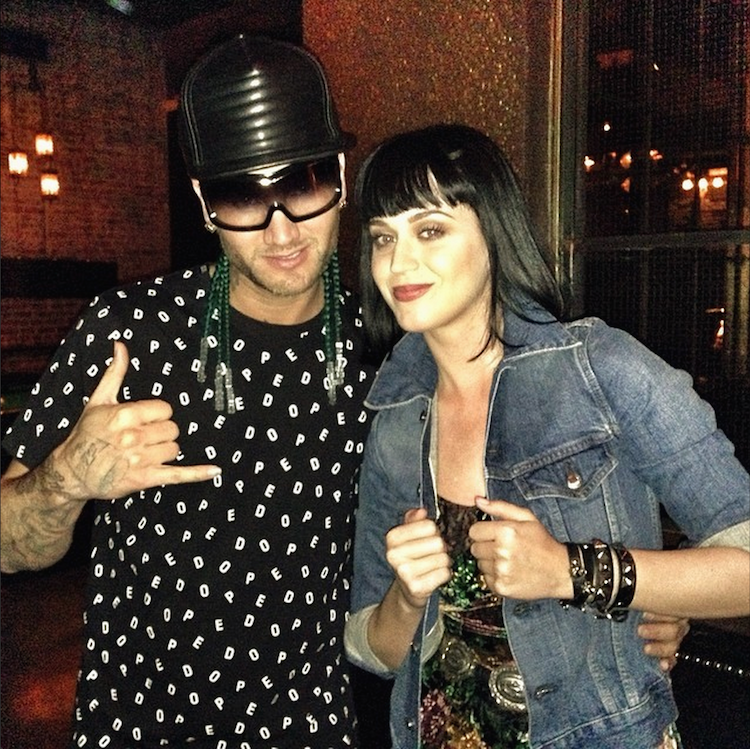 Katy Perry went on a date with rapper Riff Raff.
The "Roar" singer seems to be putting her split with John Mayer firmly behind her since she was spotted on a date with a unlikely-looking new suitor last week. The corn-row sporting hip-hop artist reportedly took Katy on what he called the "Holy Trinity" of dates - sushi, bowling and drinks.
Katy, 29, posted a picture of her striking a pose with Riff Raff on Instagram, captioning it, "TBT to when I went on a date with Riff Raff aka @jodyhighroller." Despite being a "throw back Thursday," it appears to only have been referring to a few days earlier since Riff Raff first shared the picture, writing on the social media site, "ON A DATE WITH KATY PERRY SHE IS PURDY [sic]."
Click to continue reading Katy Perry Dating Rapper Riff Raff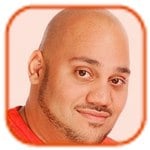 Posted by Andru Edwards Categories: Music, Pregnancies, Rumors,
Ciara is expecting a baby boy.
The "Goodies" singer is due to give birth to her first child with her fiance Future next month and the 30-year-old rapper may have let slip the sex of the unborn tot.
During an interview with Tim Westwood TV, he said, "The baby's listening to music already now. [Ciara] sent me a video while I was over here with the headphones on her stomach. She's like, 'The baby just listened to 'Turn on the Lights,' the version with me and you.' I said, 'You gotta play the 'Anytime' for him, the new one you did. Let him hear that, see how he kicks.' She played it and he started kicking crazy."
Meanwhile, the 28-year-old star has remained tight-lipped about whether she is carrying and boy or a girl over the past four months, but recently admitted the gender didn't initially match her "preference" when she found out. "I did have a preference before I found out what it was. I had a preference at first and when I was told what it was, I felt it's going to be what it's supposed to be," she said previously.
Kanye West is reportedly jealous of Pharrell Williams.
The "Blood On The Leaves" rapper is said to be keeping a close eye on the "Happy" hitmaker after reports he is close to signing a deal with Adidas, the same sportswear brand that Kanye has been commissioned to design a clothing range for.
"They are competitive in both music and fashion, Kanye always watches what Pharrell does. He thinks having a similar artist working on their own brand for Adidas will make his collection less special," a source said.
Kanye signed a deal with Adidas in December last year after a spat with the Nike - over royalties for his exclusive collection of Air Yeezy sneakers - which resulted in the end of his business relationship with the sportswear brand.
© Gear Live Media, LLC. 2007 – User-posted content, unless source is quoted, is licensed under a Creative Commons Public Domain License. Gear Live graphics, logos, designs, page headers, button icons, videos, articles, blogs, forums, scripts and other service names are the trademarks of Gear Live Inc.