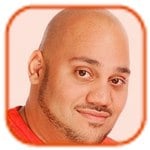 Posted by Andru Edwards Categories: Music, Features,
Madonna was raped at the start of her career.
The pop legend has opened up about her traumatic ordeal for the first time in nearly two decades, revealing she was sexually abused by a stranger at knifepoint shortly after arriving in New York City from Rochester, Michigan, to pursue her dreams of stardom. Writing in the November issue of Harper's Bazaar magazine, the 55-year-old singer recalled, "New York wasn't everything I thought it would be. It did not welcome me with open arms. The first year, I was held up at gunpoint. Raped on the roof of a building I was dragged up to with a knife in my back. I had my apartment broken into three times. I don't know why; I had nothing of value after they took my radio the first time."
The "Like a Prayer" singer was determined to survive in the Big Apple in spite of her terrible experiences and was all the more "hell-bent" on making a name for herself, even if it meant doing jobs she didn't like. "Arriving in New York wasn't anything I prepared for. Trying to be a professional dancer, paying my rent by posing nude for art classes, staring at people staring at me naked. Daring them to think of me as anything but a form they were trying to capture with their pencils and charcoal. I was defiant. Hell-bent on surviving. On making it. But it was hard and it was lonely, and I had to dare myself every day to keep going," she explained.
Click to continue reading Madonna Reveals Rape Ordeal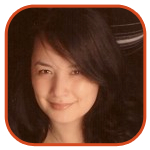 Posted by Veronica Santiago Categories: Movies, Sports, Television, Weddings, Legal Issues,
-NFL Hall of Famer Lawrence Taylor was formally slapped with a number of charges this week including with third-degree rape. The former Dancing with the Stars contestant allegedly hired a 16-year-old prostitute back in May.
-According to a 54-year-old masseuse from Oregon, former VP Al Gore sexually assaulted her back in 2006. She refused to answer police questions at the time because she didn't reportedly "did not want a criminal investigation to proceed."
-A belated congratulations to America's Got Talent judge Piers Morgan. The 45-year-old married writer Celia Walden on Thursday.
-Wedding bells also rang for Mena Suvari this weekend. The American Beauty actress exchanged vows with concert producer Simone Sestito in Vatican City on Saturday.
Shane Sparks, a choreographer best known for his work on So You Think You Dance and his critiques on America's Best Dance Crew, was arrested earlier today at his California home.
According to the L.A. County District Attorney's office, the hip hop dance instructor - real name Melvin Sparks - is being accused of child molestation. The incidents, which occurred with one person in their early teens, occurred between 1994-1997. It's not clear why the events are now coming to light.
Click to continue reading Choreographer Shane Sparks Charged with Child Molestation
Read More

| TMZ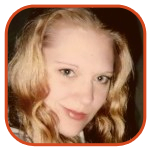 Posted by K.C. Morgan Categories: Music, Television, Celebrity Babies, Child Stars, Where Are They Now?,
Mackenzie Phillips is still riding the shock wave that rocked the world when she revealed that her father John Phillips (of The Mamas & the Papas fame) shared an incestuous relationship with her for a decade.
"I never expected this huge national dialogue," she recently told the Early Show.
Frankly, I find that statement a little hard to believe. You've got to expect that when one sort of celebrity reveals such a shocking thing about a former celebrity that something big is going to happen. Her shocking revelation is concurrent with the release of her book, High On Arrival.
Read More

| Entertainment Tonight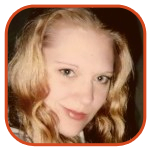 Posted by K.C. Morgan Categories: Music, Television, Hook-ups, Celebrity Babies, Child Stars, Videos, Rumors,
Not to downplay the seriousness of Mackenzie Phillips' shocking claims against her famous father, but this former actress has launched what will surely be one of the most successful marketing plans for a tell-all book since…well, this doesn't really compare to anything else. First, Phillips shared a shocker with Oprah. Now, she continues to tell her tale despite input from stepmom Michelle Phillips. By the time this book is on the shelves, there's no doubt that Mackenzie will be at the top of the New York Times bestseller list.
Who says the print industry is struggling?
In the upcoming book, Mackenzie Phillips talks at great length about her incestuous relationship with her father, whom she says "wasn't a monster." According to his daughter, John Phillips "was a tortured man who led a tortured existence."
Click to continue reading Mackenzie Phillips Promoting Her Book One Interview at a Time
Read More

| Perez Hilton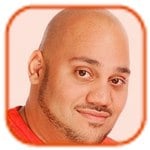 Posted by Andru Edwards Categories: Divorce, Meltdowns, Parties, Rumors,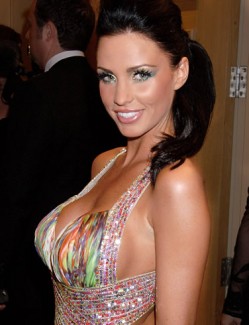 Katie Price's rapist asked her to perform another sex act just months after he sexually assaulted her.
The glamour model, who claims that she was raped by a "famous celebrity" in London's West End several years ago, burst into tears when her attacker approached her at a party and demanded oral sex.
The 31-year-old beauty, known as Jordan, told a friend, "He said 'How about a b***j**'. I was horrified and burst into tears. Now every time I see his face on TV I shudder. It brings back such horrible memories."
A pal added, "He had been leering at her all night. She was disgusted. He just came straight out with it and asked for oral sex. He was obviously a man used to getting his own way."
Katie, whose divorce to singer Peter Andre will be finalized in four weeks, has revealed she voluntarily went to bed with her attacker, who turned "very dark" and violent when she didn't want to have sex.
The source explained, "She said she had gone to bed with the bloke and then things turned very, very dark. She said, 'No', and that she didn't want to continue. She told me, 'He just wouldn't take no for answer'. She didn't want to go to the police because she didn't want to have to go through it all with strangers."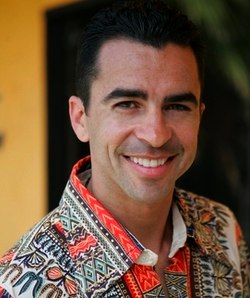 Four months after being released due to lack of evidence, choreographer Alex Da Silva has been rearrested on rape-related offenses…and this time, he's been slapped with a few charges.
The dance instructor, whose best known for his work on So You Think You Can Dance, was cuffed this morning at his North Hollywood home for crimes allegedly committed against four different women.
According to the Los Angeles District Attorney's Office, the incidents occurred between 2002 and 2009. The victims - ranging from 20 to 26 in age - had been taking classes with Da Silva. In total, Alex has been charged with eight felonies: four counts of forcible rape, two counts of assault with intent to commit rape and two counts of sexual penetration by a foreign object.
Da Silva is being held on $6.2 million bail. A conviction on all charges could mean up to life in prison.
Read More

| TMZ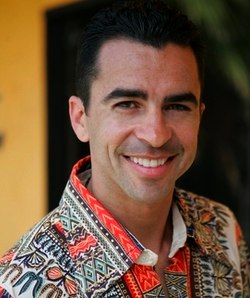 Days after being arrested on investigation of sexual assault, choreographer Alex Da Silva was released from jail.
The 41-year-old So You Think You Can Dance contributor was taken into custody by police last Saturday as a result of several rape allegations. Four different victims had accused the dance instructor of assault between 2003 and 2009.
Although the complainants each reported similar stories, the Los Angeles County prosecutors office has not been able to file charges due to a lack of evidence. More women have since come forth with their own stories, so the investigation is not yet closed.
No word yet what this might mean - if anything - for the next season of SYTYCD. The FOX reality series starts up again on May 21.
Read More

| Entertainment Tonight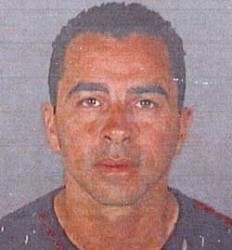 UPDATE: Prosecutors have not yet filed any charges. Da Silva will be released while the investigation continues.
This FOX scandal might just top anything ever connected to American Idol.
Over the weekend, So You Think You Can Dance choreographer Alex Da Silva was taken in by police on suspicion of sexual assault. The arrest stemmed from alleged incidents involving four different women.
Although the 41-year-old salsa dancer had been previously accused of sexual assault in 2003, 2004 and 2005, charges were never filed by the prosecutors office. After a new complaint on March 28, the LAPD went back and reinterviewed Alex's previous accusers. Similar stories filed by all four women - all unknown to each other - led to Saturday's arrest.
"The victims allege that he lured them to his homes in North Hollywood and Van Nuys," a statement from the police department read. "He then used a ruse to get them into his bedroom, where he raped them."
Click to continue reading So You Think You Can Dance Choreographer Accused of Rape
Read More

| Associated Press

© Gear Live Media, LLC. 2007 – User-posted content, unless source is quoted, is licensed under a Creative Commons Public Domain License. Gear Live graphics, logos, designs, page headers, button icons, videos, articles, blogs, forums, scripts and other service names are the trademarks of Gear Live Inc.