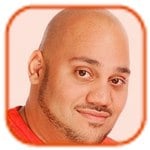 Posted by Andru Edwards Categories: Movies, Music, Rants, Rumors,
Drake has parted ways with his his PR team.
The "Hold On, We're Going Home" hitmaker was allegedly dropped by his representatives at ID-PR, shortly after complaining about being ditched from the cover of Rolling Stone magazine in favor of the late Philip Seymour Hoffman.
A source told Billboard.com that the firm, which handled publicity for his third album Nothing Was The Same, as well as his current Would You Like A Tour?, which wraps in London on March 26, initiated the split after the 27-year-old star posted a series of furious tweets, which have since been deleted, about the magazine's decision not to feature him on the cover after the Capote star's tragic death from an apparent heroin overdose last month.
Another source told the New York Post's Page Six that the rapper's comments were "the last straw," as he previously had a lot of drama behind-the-scenes with ID-PR and allegedly hadn't shown up for several other magazine shoots and TV appearances the firm had arranged. "It's a shame that someone with so much talent is surrounded by kids who are burning bridges left and right," the source said.
Click to continue reading Drake Dropped by PR Firm?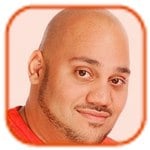 Posted by Andru Edwards Categories: Movies, Television, Engagements, Rumors,
Charlie Sheen is upset people keep referring to his fiancee as a porn star.
The Anger Management actor is preparing to wed Brett Rossi, but is angry people keep referring to her adult movie past, which saw her appear in titles including Me and My Girlfriend, Fantasy Girls and My Sister's Husband, which was released last year. "It's absolutely making Charlie crazy that the media keeps referring to Brett as a porn star, because she no longer is doing that. She recently graduated from nursing school. Furthermore, her stage name is Brett Rossi, her legal name is Scottine Ross. He wants people to refer to her as Scottie, which is the name she goes by in her personal life. Charlie has told his publicist to tell media outlets to stop calling her a porn star," a source said.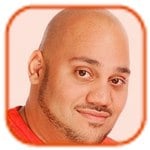 Posted by Andru Edwards Categories: Movies, Television, Rumors,
Charlie Sheen's manager and lawyer have quit.
The Anger Management star's long-time team of advisors, including his manager, Mark Burg, entertainment lawyer, Jake Bloom, and publicist, Larry Solters, resigned from their posts last week, as he has stopped listening to their advice.
"The bottom line was that Mark, Larry and Jake were unable to work effectively for Charlie. He is too much of a loose cannon at the moment with his increasingly erratic and bizarre behavior and outrageous statements. He was refusing to listen to their advice and counsel," a source said.
But an insider close to the 48-year-old actor, who lashed out at his ex-wife Denise Richards in recent days for allegedly preventing him from seeing their daughters Sam, nine, and Lola, eight, over the Christmas holidays, insisted he terminated his team. "They didn't resign, they were all fired," the insider said.
Click to continue reading Charlie Sheen's Manager, Lawer Quit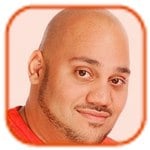 Posted by Andru Edwards Categories: Television, Features,
Michael Lohan is writing his memoir.
The father of troubled actress Lindsay Lohan has signed a deal with South Florida PR firm TransMedia Group and its founder Tom Madden to co-write the book, which will focus on his "rise from drug addiction and imprisonment to a Bible-quoting minister, drug interventionist and successful businessman." Mr. Madden said the tome, I'm Not Your Daddy Dearest... If I Can Turn My Life Around, So Can You, will show a different side to Michael than has been previously portrayed.
"So much of the press Lohan receives misfires as it characterizes him as a 'drug abusing, felonious stock trader,' as opposed to the decent, honorable guy I know. Readers of his tell-all memoir will meet a very different Michael Lohan, the real one," he explained.
The autobiography is also set to focus on Michael's troubled relationship with Lindsay. "Our publicity will show Lohan cares about his daughter, how he battled his own addiction and today helps others stay clean. Often he pleads in interviews for a judge to order his falling star daughter into a six month drugs/detox program which he believes she desperately needs," he added.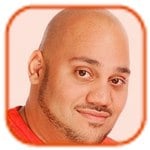 Posted by Andru Edwards Categories: Television, Child Stars, Legal Issues, Photos, Oops Photos, Rumors,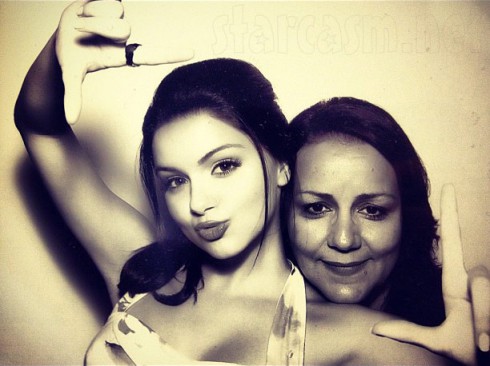 Ariel Winter's mother has threatened to sue a Hollywood publicist over an alleged plot to create a naked picture scandal. The Modern Family star's mother Chrisoula "Chrystal" Workman - who is currently not the 14-year-old actress's legal guardian after she was removed for her care more than two months ago amid accusations of abuse - claims public relations expert Jonathan Hay fabricated a story about her trying to leak naked pictures of her eldest daughter Shanelle Workman, 34, who was awarded temporary custody of Ariel.
Click to continue reading Ariel Winter's Mother to Sue Publicist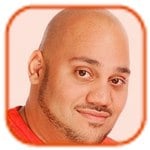 Posted by Andru Edwards Categories: Television, Child Stars, Legal Issues, Rumors,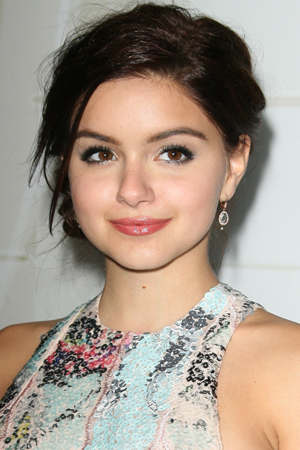 Ariel Winter's mother reportedly tried to get a Hollywood publicist to create a nude photo scandal.
The Modern Family star's mother Crystal Workman - who lost guardianship of her 14-year-old actress daughter amid allegations of physical and emotional abuse last month - allegedly tried to get publicist Jonathan Hay to leak naked pictures of her other daughter Shanelle Workman, 34, who was given temporary custody of Ariel.
The PR guru told gossip website RadarOnline.com, "Crystal Workman, the mother of Ariel Winter, wanted me to represent her and leak nude photos in the media of her other daughter Shanelle Workman. In all my years of being a publicist, I have never seen anyone stoop as low as wanting to sell out and destroy the reputation of her own daughter. Crystal said she wanted the public to see Shanelle for who she really was and smear her daughter in attempts to try and get custody back of Ariel. Crystal has called me nonstop in the last 48 hours, trying to get me to leak these pictures. Clearly, Ariel is in the right place with Shanelle and away from her mother."
Click to continue reading Ariel Winter's Mother Tries to Create Nude Scandal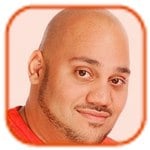 Posted by Andru Edwards Categories: Movies, Television, Child Stars, Legal Issues, Rumors,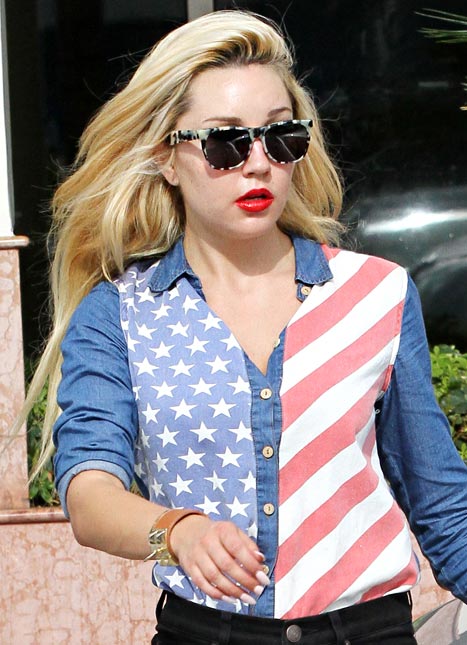 Amanda Bynes has been dropped by her agent, publicist and entertainment lawyer. The troubled Easy A actress has been abandoned by three of her team in recent weeks, with them all claiming it is due to her behavior becoming increasingly erratic in recent months.
One source told TMZ.com her management team haven't been able to get in touch with the former child star in a month and attempts to get help her before she went under the radar had all failed.
Amanda has had a turbulent few months, including recently having her car impounded and her driving license suspended while she faces charges of DUI (driving under the influence) and multiple accusations of hit and run. The 26-year-old star says she is responsible and that she never drinks and drives, as well as claiming she is quitting acting, which could explain why she hasn't talked to her managers.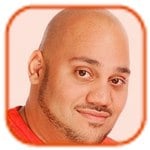 Posted by Andru Edwards Categories: Movies, Legal Issues,
Sharon Stone's former nanny is suing the actress amid claims the Oscar winner insulted her Filipino heritage.
Erlinda Elemen was fired by the star in February 2011, after Sharon reportedly discovered she had wrongly been paid overtime, and Ms. Elemen alleges Sharon made a number of disparaging comments about Filipinos, including calling them stupid people.
According to the lawsuit, Basic Instinct star Sharon "criticized Plaintiff for frequently attending church and, on one occasion, forbade Plaintiff from reading the Bible in Plaintiff's room in Defendant's residence," and ordered her not to speak to her three kids Roan, Laird and Quinn because she did not want them "to talk" like her."
Ms. Elemen's attorney, Solomon Gresen said he hopes the suit will draw attention to the broader issue of overtime pay for domestic employees.
Click to continue reading Sharon Stone Sued by Former Nanny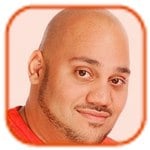 Posted by Andru Edwards Categories: Movies, Legal Issues, Parties,
Lindsay Lohan has been accused of shoving a woman at a West Hollywood nightclub.
The actress - who, last month, successfully completed the terms of her probation, which was initially set as punishment for a 2007 driving under the influence (DUI) conviction - was allegedly involved in an altercation with another female during a night out last week and on Saturday, the woman filed a battery complaint against Lindsay.
"It's just an allegation. It's been received by our detectives," said Los Angeles County Sheriff's official Sergeant Chris Bowman. Bowman said a detective will check the validity of the complaint but Lindsay's publicist has questioned why the woman waited until Saturday to go to the sheriff department's at West Hollywood Station to file a complaint.
"You have to wonder about someone who calls the media before the police," said Steve Honig, Lindsay's publicist.
© Gear Live Media, LLC. 2007 – User-posted content, unless source is quoted, is licensed under a Creative Commons Public Domain License. Gear Live graphics, logos, designs, page headers, button icons, videos, articles, blogs, forums, scripts and other service names are the trademarks of Gear Live Inc.