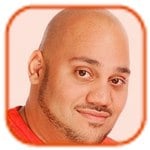 Posted by Andru Edwards Categories: Music, Legal Issues, Meltdowns,
Justin Bieber will be deposed and questioned about an attack on a photographer.
The "Baby" hitmaker, who is being sued for allegedly instructing his bodyguard to attack Jeffrey Binion and take his camera after he took photographers of the 19-year-old star outside a recording studio in Miami last June, had tried to block the paparazzo's lawyers from interviewing him about the incident but a judge dismissed his appeal, according to documents filed in the city's Third District Court of Appeal last Tuesday.
"Miami Judge Sarah Zabel initially denied Bieber's requests to stop Binion's lawyers from deposing him and asking questions about other incidents involving him and his varied bodyguards' aggressive behavior. Although Bieber's lawyers appealed the judge's rulings, the appeal was denied. Bieber can no longer hide. Binion's lawyers are waiting for a deposition date to be set in Miami," a source said.
The judge also denied the Canadian star's request to stop the public's right to view his scheduled videotaped deposition.
Click to continue reading Justin Bieber to Be Questioned About Attack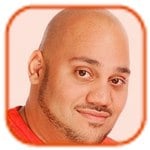 Posted by Andru Edwards Categories: Movies, Dating, Meltdowns,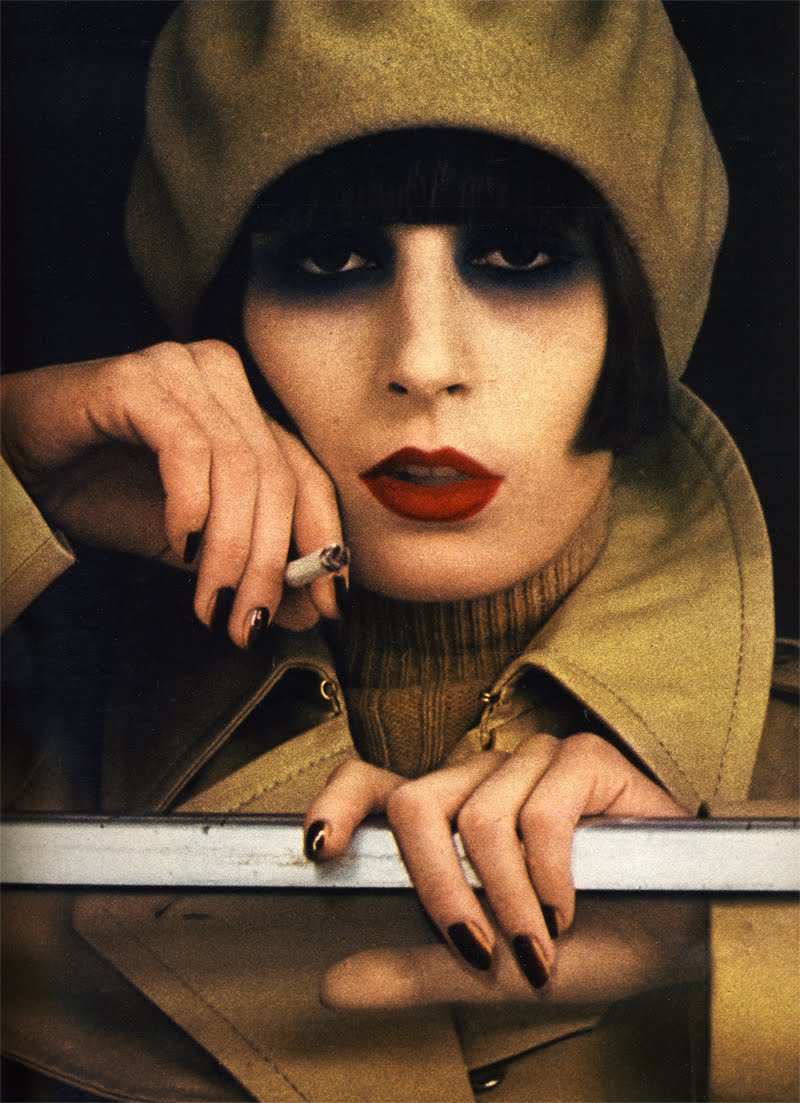 Anjelica Huston tried to kill herself in "desperation" over her boyfriend's mood swings.
The 62-year-old actress met photographer Bob Richardson in 1969, when she was 18 and he was 42, and they had a tumultuous romance, made more difficult by the fact he was suffering from bipolar disorder and schizophrenia. In her autobiography, A Story Lately Told: Coming of Age in Ireland, London and New York, Anjelica writes, "I never felt so fragile or vulnerable as when Bob became demonic and flew into a rage, or worse, when afterward he retreated into his shell. One morning, four days into one of these ordeals, I walked into the bathroom at the Chelsea [Hotel] and, in desperation, drew a razor blade across my left wrist. I ran back into the bedroom, blood spurting from the vein, crying to him, 'Will this make you love me?'"
In her book, Anjelica also tells of how she caught the eye of actor Marlon Brando when she was just 16 and the then-53-year-old screen legend had been invited by her father, director John Huston, to their family estate in Ireland. "I went up to the Big House one morning and found a tanned, even-featured man in a maroon velour sweatshirt standing on the upstairs landing, talking to Dad, who introduced me to him. Marlon smiled and his lips curled. He spoke through his nose. That afternoon in the study, Marlon gave me a tortoise shell ring from Tahiti, inlaid with silver and asked me if I'd like to visit him there someday," she wrote.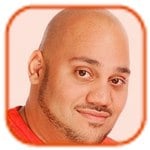 Posted by Andru Edwards Categories: Movies, Legal Issues,
Lindsay Lohan is being sued for $16,000.
The actress is already facing legal troubles after her Porsche sports car collided with a truck in California recently, and now a paparazzi has filed a lawsuit claiming she hit him with her vehicle in 2010.
Photographer Grigor Balyan initially filed his lawsuit in January, alleging he was struck by Lindsay's car while trying to photograph her outside a Los Angeles nightclub. Documents seen by E! News say he is claiming $16,468 in medical expenses as well as suing for lost wages, general damages and property damage.
Lindsay was reportedly served with the complaint on Sunday, and a judge has set a next hearing for August 7.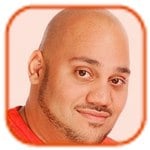 Posted by Andru Edwards Categories: Music, Break-ups, Rumors,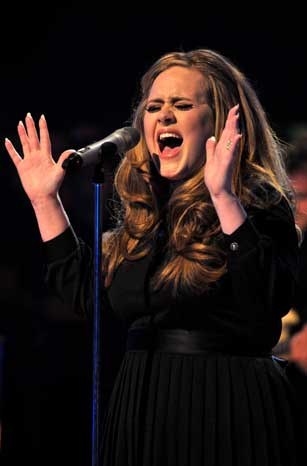 The mystery man who inspired Adele's album of heartbreak was reportedly photographer Alex Sturrock.
The "Someone Like You" singer penned album 21 about her devastating split with an unnamed man - whom she has so far refused to identify. But according to a new report, her lost love was non other than the 31-year-old snapper who she is believed to have dated between the summer of 2008 and spring 2009.
"It was an intense period for them. They met through mutual friends and hit it off straight away. He shot her a few times and that was just it. They spent all their time together - and when they weren't together they would ring each other constantly," a source said.
Adele, 23, is said to have employed him as the official photographer on her US tour, where they shared hotel rooms. "He's a very normal guy and they'd laugh a lot together, eat junk food and ignore the fact that her career was about to go stratospheric. Adele relied on him a lot, he was her best mate as well as her boyfriend and he was very protective of her. He'd say no one knew her like he did," the insider added.
Click to continue reading Adele's '21' Heartbreaker Revealed?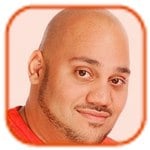 Posted by Andru Edwards Categories: Movies, Meltdowns, Paparazzi Photos, Rumors,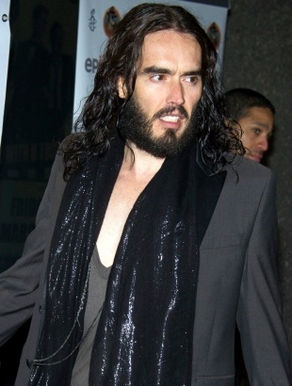 Russell Brand has handed himself over to police today after a warrant was issued for his arrest in the US.
The Arthur star turned himself into custody after law enforcement in New Orleans issued a warrant following his throwing of a photographer's phone into the window of a nearby office building on Monday. Although the window was repaired for $240 soon after the incident, the warrant continued to stand.
Russell - who is in the city shooting a movie - was being held on $5,000 bail for simple criminal damage, but has paid the money and has since been released, according to X17Online.com.
In a police report, paparazzo Timothy Jackson claims he was with a group of photographers when he spotted the star and began taking pictures of him on his phone from his car. Russell took the phone and threw it at an office window. A man from inside the office said the actor offered to pay for the damage and that the phone was returned to the photographer.
Click to continue reading Russell Brand Hands Himself Over to Police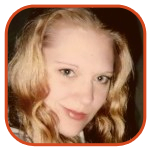 Posted by K.C. Morgan Categories: Television, Legal Issues, Videos, Paparazzi Videos, Rumors,
"I'm taking responsibility for my actions in the whole thing. It was a freak accident," these were the words of photog Carol Williams, the unfortunate victim in a hit-and-run accident involving heiress Paris Hilton and her current man toy Cy Waits. "My foot was in the wrong place at the wrong time," Williams said.
The photog's foot was run over in the paparazzi rush to snap Paris Hilton, who was enjoying an evening out of the town with her boyfriend. Williams says she was around the corner taking pictures of Nicky Hilton when her colleagues began to swarm Paris.
Click to continue reading Photog Speaks Out About Paris Hilton Hit-and-Run
Read More

| E! Online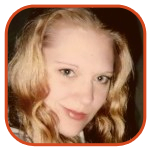 Posted by K.C. Morgan Categories: Movies, Legal Issues, Rumors,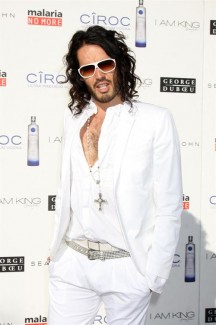 It hasn't been a good week for the paparazzi.
On Thursday, Adam Lambert allegedly assaulted a photographer while in Miami Beach.
A day later, Russell Brand was involved in his own scuffle – this one at Los Angeles International Airport (LAX). After getting physical with several photographers, he was placed under citizen's arrest by one of the cameramen. The actor/comedian was officially detained later by police.
Brand's trip to the police station was brief. After being booked on suspicion of battery, he posted $20,000 bail and was released on his own recognizance.
Fiancee Katy Perry, who was with Brand at the time, later tweeted about the incident. "If you cross the line & try an put a lens up my dress, my fiancé will do his job & protect me. #standbyyourman #don'tf**kwiththeBrands," she wrote.
(FYI - You can also follow VIP Breakdown on Twitter.)
Read More

| Perez Hilton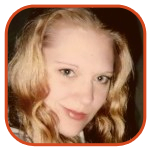 Posted by K.C. Morgan Categories: Music, Television, Legal Issues,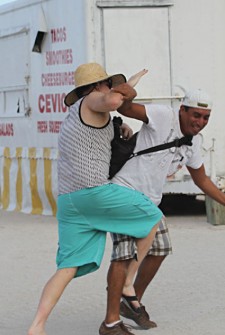 American Idol 9 runner up Adam Lambert is facing battery charges following an altercation with a photographer in Miami Beach on Thursday.
Photog Victor Eras says Glambert charged toward him and attacked him. Although the 38-year-old did file a report, police say Eras did not sustain any injuries. It's not known what, if anything, precipitated the scuffle.
According to the Associated Press, the state attorney's office will decide if any charges should be filed against the singer.
Adam addressed the story via Twitter: "Battery? Nope. I attempted to grab a camera, no punches were thrown and no one was on the ground…. It was literally harmless. If embarrassment is a crime- thats all I'm guilty of."
It's actually one of the most lucid Twitter posts we've read all week.
Read More

| Vote For the Worst

While she may be having legal woes, she'll at least have a shoulder to cry on: Lindsay Lohan has a new girlfriend!
The 23-year-old actress - who previously dated DJ Samantha Ronson - has grown close to photographer 36-year-old Indrani since they met on a photo shoot last autumn.
Indrani - also known as Julia I. Pal-Chaudhuri - told the New York Post, "We have been spending a lot of time together. I have never had a relationship with a woman before, but Lindsay is just somebody who I find fascinating, gorgeous and extremely smart, as well as super-hot. Lindsay gets a lot of bad press, but she's a really strong, creative woman and is trying really hard to get her life in a good, positive place."
The couple have been on a series of dates in Los Angeles and recently spent the night together at the actress' hotel. Indrani's photography partner, Markus Klinko, thinks the pair are good for each other:
"Lindsay and Indrani have been seeing each other since we shot her last fall. I've seen them on dates, I have seen them making out. Indrani is a good influence on Lindsay. She is the opposite of a party girl - a Princeton graduate, she's into art and is a philanthropist - not what you'd expect the typical girl for Lindsay to go out with. When they are together, they talk about art and the deeper meaning in life."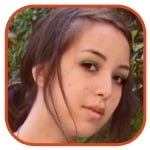 Posted by Robin Paulson Categories: Television, Style, Photos,
Photographer Tyler Shields recently shot Heroes actress Hayden Panettiere in a sexed-up photo shoot containing machine guns and champagne (is she old enough for that yet?).
Okay, we really get it, Hayden—you're hot! Do we really need the exhibitionist outfits and topless photos? I promise you that we realize you're no longer that cute girl from Remember the Titans or Neutrogena commercials.
If you, however, are one of those drooling over the picture above, check out more pictures and a video (this is where the champagne comes in) after the jump!
Click to continue reading Hayden Panettiere Shows Off Sex Appeal
Read More

| Tyler Shields via The Dish Rag
© Gear Live Media, LLC. 2007 – User-posted content, unless source is quoted, is licensed under a Creative Commons Public Domain License. Gear Live graphics, logos, designs, page headers, button icons, videos, articles, blogs, forums, scripts and other service names are the trademarks of Gear Live Inc.