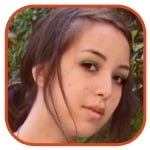 Posted by Robin Paulson Categories: Music, Television, Style, Rumors,
For someone who has lashed out about her fellow pop rivals like Britney Spears, Christina Aguilera, and even Paris Hilton, newlywed Avril Lavigne is hypocritically following right in their footsteps by launching a fragrance line.
The 23 year old "punk"-turned-glam girl has already penned a deal with Proctor & Gamble Prestige Products, she divulges to Women's Wear Daily: "Creating this fragrance is a fun process and I am looking forward to sharing it with everyone."
No word yet as to an exact date; however, if you truly plan on purchasing the product, you can expect it in late 2009. As much as I loathe her, I can never deny how large her fan base is. There are, after all, too many confused pre-teens and misguided teenagers who would succumb to actually spending money on this. I wouldn't be surprised if Hot Topic ended up supplying the perfume, either.
Read More

|
People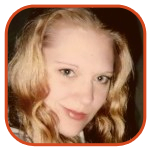 Posted by K.C. Morgan Categories: Celebrity Babies, Pregnancies, Clothing, Photos, Rumors,
Baby! Baby! Baby! Insert random star name here! The baby rumors are flying fast and thick - some are true, others are not. But everyone's jumping on the bandwagon and searching carefully for that telltale bump under that party frock. And if you can't beat 'em…join 'em. Baby! Baby! Baby! Paris Hilton!
Is that chic green gown Paris is wearing meant to hide or show off that rounded tummy she seems to be sporting? Despite appearances - listen, bad lighting can be blamed for a lot - Hilton's reps deny the heiress is expecting.
That doesn't mean Hilton is ruling out the possibility. "I do want a baby," Paris told the press. "Not yet because I'm so busy, but next year."
Read More

|
AOL News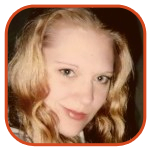 Posted by K.C. Morgan Categories: Movies, Clothing, Fashion Police, Hair Styles, Red Carpet, Style, Photos,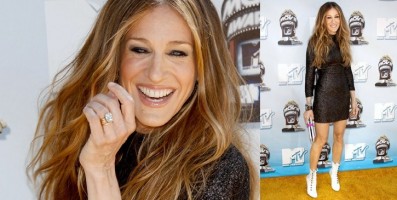 Award shows on MTV aren't like the somewhat staid network versions. Seriously, which network would have the guts to tell two presenters to pretend to smoke pot on stage? Thanks to streaming video you don't have to miss any of the must-see moments of the MTV movie awards, but if you didn't watch the broadcast (and even if you did) there's one thing you've got to see: the fashion.
Who wore what, who shouldn't have worn what they did and who looked the greatest on the MTV red carpet?
Click to continue reading Fashion at the MTV Movie Awards
Read More

|
E! Online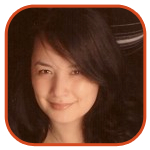 Posted by Veronica Santiago Categories: Television, Rumors,
Even though production is scheduled to begin next month, it seems Paris Hilton's new reality show may be hurting in the casting department.
Believing people would want to become her next discarded friend, the socialite has agreed to play nice with those who yearn to be seen by her side. In Paris Hilton's My New BFF, the hotel heiress will choose amongst 20 stalkers who will do their best to prove their loyalty to her. (I'm guessing this MTV production will be something similar to A Shot of Love with Tila Tequila sans the sex. Or at least, the bisexuality.)
Unfortunately, rounding up a pool of worthwhile candidates is apparently proving to be more difficult than it may have originally seemed. A recent New York casting call reportedly drew only 40-50 hopefuls in total. What? No one wants to be her dogs' next pooper scooper?
Those interested in applying for the sidekick position can find more information here.
Read More

|
MSNBC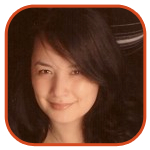 Posted by Veronica Santiago Categories: Music, Television, Hook-ups, Style,
When I first heard that Paris Hilton was dating Benji Madden, I, of course, had my doubts. But any pair willing to wear a tacky pieces of initialized jewelry must truly be in love.
Then again—Paris and Nick Carter once documented their love with tattoos….so this really doesn't mean anything.
As reported previously, heiress Paris Hilton and Benji Madden (Joel's twin brother) have been seen out and about together - shopping, lunching, whatever. The news spread like wildfire; two BFFs dating twin brothers is practically a Hollywood script. New rumor suggests that it may be just that - a charade.
Sophie Monk, Benji's ex, recently told People magazine that he did not break up with her. Almost as soon as the couple split, Benji was seen with Paris Hilton. Now, gossip reporters are wondering if it's all a farce to make Sophie jealous. I've seen Sophie and she's drop-dead gorgeous. It's doubtful she'd be jealous of Paris Hilton.
Read More

|
LA Times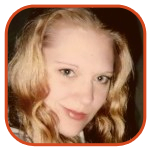 Posted by K.C. Morgan Categories: Hook-ups, Rumors,
No, don't get excited. Neither celebutante is pregnant with twins - the best friends are dating twins. Personally, I love this. This is why I follow celebrity gossip.
Paris Hilton is now dating Benji Madden (truly, a tragic name), and has been for about three weeks. According to one source, the two are really hitting it off. This works out perfectly, as Nicole Richie is preparing to wed his twin brother, Joel Madden.
I smell a new idea for a reality show in the works…
Read More

|
E! Online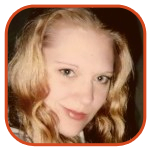 Posted by K.C. Morgan Categories: Movies, Television, Legal Issues, Breaking News,
Hotel heiress Paris Hilton was doing normal promotion for her movie when she smilingly answered a question posed to her by Ellen DeGeneres. Hilton told the talk show host she has 17 -seventeen- dogs. How did the dogs reach such an astronomical count? "They keep having babies, and I feel bad to give them away 'cause I feel like if I had a baby and someone gave it away, it'd be mean." So, she just keeps them all. Welcome to the logic and mindset of Paris Hilton - spend too much time here and you'll forget to wear underwear but maintain all sorts of canine morality.
After this network appearance, animal services turned up at the Hilton home. Because Paris isn't a pet breeder, she actually can't have more than three dogs at a single address. However, department officials weren't able to find any dogs (or the heiress herself) at the mansion. A rep for the heiress claims the doggies are actually divided up among those close to Paris, and always have been.
Read More

|
E! Online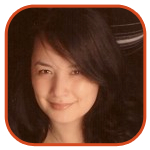 Posted by Veronica Santiago Categories: Drunk, Legal Issues, Photos, Paparazzi Photos,
After spending a long Tuesday afternoon in jail, Barron Hilton finally had some pals bail him out. (I wish I had three friends who could secure me a $20,000 bond.) It seems the DUI offender was being served a dose of tough love from not only his parents but his recently incarcerated sister.
To make matters worse, the hotel heir - already deprived of family funds - made it quite known he was obviously lacking the signature Hilton flair. One would have thought Barron had learned a trick or two from the day 'Paris was liberated.' Unfortunately, he was apparently asleep that night. His grand exit yesterday was reduced to Trick #1 in the Walk of Shame Handbook: "Put Coat Over Head."
I must say - as much as I despite Paris Hilton, she at least worked her jail departure.
Read More

|
E! Online

Posted by Elaine Furst Categories: Drunk, Legal Issues, Mug Shots, Breaking News,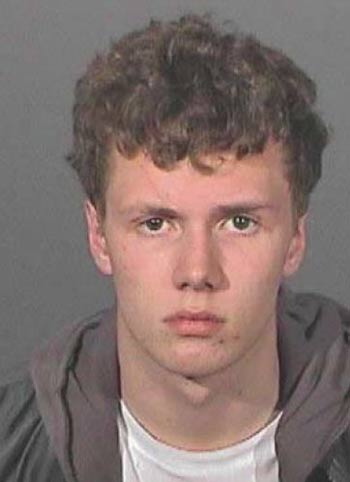 UPDATE: Barron's bail was later increased to $20,000 because he was apparently carrying a fake driver's license. Idiot.
Barron Hilton, younger brother to Paris and Nicky, continued the process of dragging the family name through the mud this morning by getting arrested in Malibu for DUI.
Per PageSix.com, Hilton 18, was arrested at 8:04 am after he allegedly careened into a 76 gas station and struck a gas station attendant in the process. The attendant was not injured but insisted on calling the police anyway.
"I was knocked to the ground," Fernando Tellez told PageSix. "The Mercedes lost control as it was turning into the gas station and Barron got out of the car and he was totally drunk and couldn't walk straight."
When the police arrived, they tested his blood alcohol level (which he failed miserably). He scored a 0.14 on his breath test for blood alcohol — that's almost double the adult limit of 0.08 in California. An eyewitness at the scene claims that Barron was so drunk he couldn't speak.
Barron was then led away to jail where he now resides waiting for his bail to be posted-a paltry $5,000.
Gosh, those crazy Hilton kids—you just never know where they're gonna get arrested next!
Read More

|
PageSix.com
© Gear Live Media, LLC. 2007 – User-posted content, unless source is quoted, is licensed under a Creative Commons Public Domain License. Gear Live graphics, logos, designs, page headers, button icons, videos, articles, blogs, forums, scripts and other service names are the trademarks of Gear Live Inc.