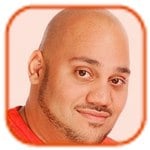 Posted by Andru Edwards Categories: Movies, Paparazzi Videos,
Jonah Hill admits he was "disgusting" to use a homophobic slur.
The 22 Jump Street actor was caught on camera lashing out at a photographer over the weekend but has now apologized for his actions.
In the footage, published on website TMZ earlier today, the actor ignored photographers as he walked through Los Angeles and initially didn't respond when one paparazzo said, "I like the shorts though, bro. They are pretty sexy." Shortly afterwards, he could be heard saying, "Suck my d**k, you f****t."
The 30-year-old star appeared on Howard Stern's radio show soon after the footage was made public to explain his actions. "This is a heartbreaking situation for me... I'm upset... From the day I was born, and publicly, I've been a gay rights activist... This person had been following me around all day saying hurtful things. I played into exactly what he wanted and I said a disgusting word... It's bulls**t and I shouldn't have said that. I'm happy to take the heat for using this disgusting word," he said.
Click to continue reading Jonah Hill Apologizes for Homophobic Slur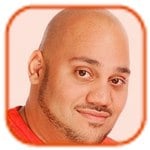 Posted by Andru Edwards Categories: Music, Legal Issues, Meltdowns, Paparazzi Photos, Rumors,
Justin Bieber is being sued by a photographer who says his bodyguard locked him in a restaurant.
Manuel Munoz claims in a new lawsuit that he was taking pictures of the "Believe" hitmaker as he left the SET Nightclub in Miami Beach in January - hours before the singer was stopped by police for drag racing and alleged driving under the influence (DUI) - and was chased by the 20-year-old star's minder Dwayne Patterson into a nearby Subway eatery.
According to the photographer, the bodyguard locked the restaurant door and cornered him in the bathroom, demanding he delete the photos, before trying to "forcibly" remove the memory card and kicking and punching him, damaging his camera in the process.
However, a police report obtained by TMZ shows the photographer made no mention of being punched and kicked, but that he was tripped, causing a "small scratch in his left knee."
Click to continue reading Justin Bieber Sued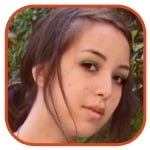 Posted by Robin Paulson Categories: Movies, Television, Rants, Paparazzi Photos, Features,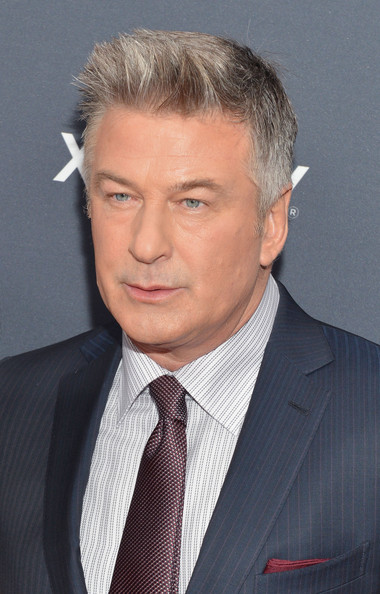 Despite quarreling with him on Orphans, Alec Baldwin is apparently taking a cue from Shia LaBeouf.
The 30 Rock actor penned an open letter online claiming that he's retiring from public life. Fed up with what he claims is the media's false, twisted perception of his character, Baldwin uses most of his letter to tell his side of recent news stories that have shed a poor light on him: "But - I'm sorry, I can't let go of this - do people really, really believe that, when I shouted at that guy, I called him a 'f****t' on-camera? Do you honestly believe I would give someone like TMZ's Harvey Levin, of all people, another club to beat me with?"
Baldwin additionally points out that all of the bad publicity surrounding him have cost him projects, including his lucrative Capital One deal, which he says he donated all of his fees to charity. Moreover, even though he's known for being a quintessential New Yorker, the 55-year-old contemplates in his letter whether or not he should raise his daughter in L.A. instead, considering the increased paparazzi craze.
"It's good-bye to public life in the way that you try to communicate with an audience playfully like we're friends, beyond the work you are actually paid for. Letterman. Saturday Night Live. That kind of thing," the 16-time Saturday Night Live host concludes.
Read More

| Vulture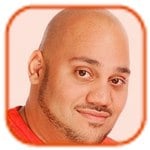 Posted by Andru Edwards Categories: Movies, Break-ups, Hook-ups, Paparazzi Photos, Rumors,
Eiza Gonzalez was reportedly "using" Liam Hemsworth.
The Hunger Games: Catching Fire actor was seen kissing the Mexican actress in September - just a day after confirming the end of his engagement to Miley Cyrus - but the romance is said to have broken down after he realized Eiza was using it as a publicity stunt.
"Liam told Miley he's not seeing Eiza anymore. He found out that she was tipping off photographers; she was totally using him! Miley is thrilled obviously -- it's street justice, especially after Eiza was so cocky about things," a source said.
Miley - who has been romantically linked to music producer Mike WiLL Made It and Rolling Stone magazine heir Theo Wenner since splitting from Liam - is said to be pleased that the Hollywood hunk was used because he moved on from their long-term relationship quickly. "[Miley has] forgiven Liam. But his hook-ups with Eiza and the way he was so open about it really hurt her, so in a way she's kind of glad he got used. Maybe it was a lesson he needed to learn. They just started talking again so it's not like they're back together, but they're in a way better place, I could see them giving things another shot," the insider added.
Click to continue reading Eiza Gonzalez Caught "Using" Liam Hemsworth?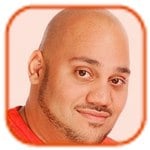 Posted by Andru Edwards Categories: Music, Legal Issues, Paparazzi Photos,
Kanye West has pled "not guilty" after being charged with allegedly attacking a paparazzo.
The 36-year-old rapper - who was caught on film reportedly assaulting photographer Daniel Ramos at Los Angeles International Airport (LAX) in July, was charged with criminal battery and attempted grand theft stemming from the incident last month but did not appear in court for the latest hearing on Thursday, and his lawyer Blair Berk entered the plea on his behalf.
If convicted of both misdemeanors, the "New Slaves" hitmaker could be sentenced to one year in jail.
Speaking outside the court afterward, Ramos' lawyer Gloria Allred criticized the rapper for not being present even though he wasn't legally required to be. "It's just interesting to me that one of the most visible people in the entire world, Kanye West, who seems to love the press when it comes to promoting his music, when it comes to his relationships, especially family relationships, doesn't appear to want to at least come to court," she told TMZ. "I understand that his tour was cancelled so I don't see a reason why he couldn't be here, he certainly had a right to be here today," she added.
Click to continue reading Kanye West Pleas Not Guilty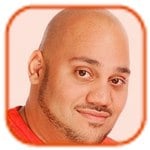 Posted by Andru Edwards Categories: Music, Legal Issues, Paparazzi Photos,
Justin Bieber faces arrest after he was caught spraying graffiti in Brazil.
Police officers reportedly paid a visit to the mansion the singer has been renting in Rio De Janeiro in an attempt to quiz the "Boyfriend" singer after he was photographed defacing the side of a $37 million hotel in the early hours of Tuesday morning. According to civil police chief Antonio Ricardo, officers tried to locate the 19-year-old pop star at his residence following the incident, but he had already left the country, meaning he could now be arrested next time he enters Brazil.
Click to continue reading Justin Bieber Faces Arrest for Graffiti in Brazil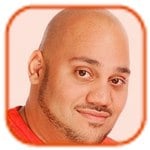 Posted by Andru Edwards Categories: Music, Legal Issues,
Kanye West has been charged over allegedly attacking a paparazzo. The 36-year-old rapper - who was caught on film reportedly assaulting photographer Daniel Ramos at Los Angeles International Airport in July - has been charged with criminal battery and attempted grand theft.
The paparazzo - who was trying to speak to the star at the time of the alleged attack - filed a lawsuit last month which claimed that "without warning or provocation," Kanye "suddenly attacked, punching and attempting to wrestle the camera from" Daniel's hands after the photographer asked him: "Can we talk to you?"
According to TMZ, the star - who could face up to a year in jail if he is convicted of both charges - will be arraigned on October 10.
An evaluation worksheet previously released by the L.A. County District Attorney's Office stated that the photographer was discharged from the hospital with a contusion and muscle strain but the D.A. was not going to file felony charges against Kanye as there was no "significant injury."
Click to continue reading Kanye West Charged Over Incident with Photographer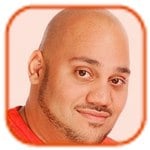 Posted by Andru Edwards Categories: Music, Legal Issues, Rumors,
Kanye West could face felony charges for his alleged attack on a photographer at LAX.
The 36-year-old rapper is said to have flipped out at an "aggressive" paparazzo at Los Angeles International Airport on Friday, leaving him with undetermined injuries and the victim wants to press charges.
"Police will refer the case to the D.A.[District Attorney] as a felony attempted robbery and not a battery case. The routine is to go after the suspect for the most serious charge," according to TMZ.
The photographer continued to ask Kanye questions after he told him not to and Kanye is said to have attempted to punch the man, who then fell to the ground, Samir Chantre, a Brazilian jiujitsu instructor who was returning from a flight from Brazil at the time, witnessed the incident and explained, "Five photographers started shooting pictures of him and one of them was over the microphone and was saying stuff to him.
''[Kanye] seemed like he was getting offended."
Click to continue reading Kanye West to Face Felony Charges?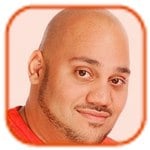 Posted by Andru Edwards Categories: Movies, Television, Meltdowns, Paparazzi Photos,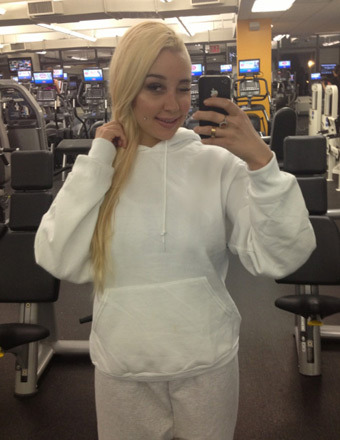 Who needs an apartment when there are more important things like plastic surgery?
Amanda Bynes has had a second nose job. The troubled starlet has confirmed she underwent surgery for the second time on Saturday, after being unhappy with her appearance in her recent mugshot, but still isn't satisfied with the results.
The 27-year-old star told gossip website TMZ.com, "I'm getting one more in 3 weeks, they are short amazing surgeries done while I'm awake but under general anesthesia. It's almost perfect."
Amanda has claimed that she wasn't wearing a bandage during the healing process because her doctor told her it was unnecessary. "I have no bandage on. It's healing on it's own like my doctor asked," she explained.
The actress attempted to shield her face from paparazzi in Manhattan over the weekend but said she will stop hiding once her nose "doesn't look so awful in photos."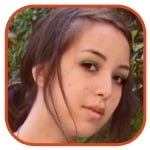 Posted by Robin Paulson Categories: Movies, Photos, Paparazzi Photos,
It's hard to tell if Leonardo DiCaprio is testing out his Halloween costume early or legitimately trying to detract attention from himself. If it's the latter, he really should consider some other less futile disguises.
The Great Gatsby actor took to the streets of Venice in an simplistic black mask and sunglasses (apparently in order to walk around unnoticed). DiCaprio - who was previously promoting his latest film at the Cannes Film Festival and is now taking time off in Europe - was quite a sight when he was determined to eat a slice of pizza without removing his mask.
(You can find more "awkward" photos here.)
Read More

| Daily Mail

© Gear Live Media, LLC. 2007 – User-posted content, unless source is quoted, is licensed under a Creative Commons Public Domain License. Gear Live graphics, logos, designs, page headers, button icons, videos, articles, blogs, forums, scripts and other service names are the trademarks of Gear Live Inc.