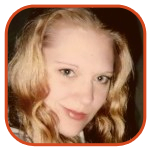 Posted by K.C. Morgan Categories: Television, Rumors, Where Are They Now?,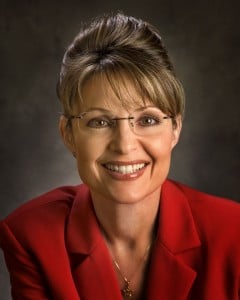 Sarah Palin came onto the election scene much later than John McCain, President-elect Barack Obama or Vice President-elect Joe Biden - but she instantly became the media's favorite contender. New gossip suggests that Palin may not pack her bags to head back home right away…she just might have some gigs lined up in Tinseltown first.
A spokesman for Random House (one of the biggest publishing houses in the biz) told the New York Post's Page Six that "there are several of our imprints who are eager to talk to Governor Palin. She clearly has a constituency and we know books by conservatively-centered politicos usually sell very, very well." So she might as well take more jobs away from the real writers of the world.
Other gossip hints that Palin could be offered a slot as a TV pundit (I've got money riding on this one - I just know FOX News Channel would do damn near anything to have her) or even as a talk-show host.
Sure, that makes sense.
Read More

| E! Online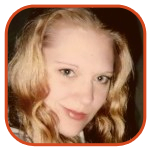 Posted by K.C. Morgan Categories: Television, Editorials,
From the word go, comedy has been a huge factor for the election season. From the astonishing 20-plus contenders to the hysterical primary debates, it's been one heck of a ride to the White House - and it still isn't over. Sarah Palin shocked the world by jumping from unknown politician to media darling, but through the last few weeks the American public has had something solid to look forward to: Tina Fey spoofing her.
The two SNL skits featuring Fey as Palin have already reached legendary proportions, re-played by competing broadcasters and posted all over the Internet so that all might enjoy. "That lady is a media star," Fey said recently of Palin in an interview with TV Guide. "She is a fascinating person, she's very likeable. She's fun to play." And hilarious to watch.
Click to continue reading The Bright Light of Palin's Appointment: Tina Fey
Read More

|
Popeater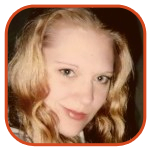 Posted by K.C. Morgan Categories: Videos, Editorials,
In a recent entry on his vlog, Sean Combs (Diddy) cowered under the covers, spoke in a frightened whisper and admitted to one of his biggest fears: that Sarah Palin, Vice Presidential contender, will become the President of the United States.
"Sarah Palin, you scare me," Diddy says dramatically, a single flashbulb illuminating the white sheet surrounding him. "She's worse than the boogeyman!" He cries, eyes wide and haunted with images of Palin White House.
In the video, Diddy shows a clip of Palin's interview with Katie Couric and goes on to lament the possibilities of the future. "If I stay under the covers, she won't become President!" He decides, continuing to cower. View the clip after the jump.
Click to continue reading Why is Diddy Hiding Under the Covers?
Read More

|
Filibuster Soup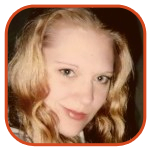 Posted by K.C. Morgan Categories: Videos,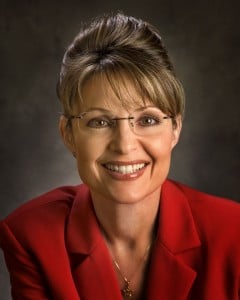 Pundits and political professionals have spent the last several months repeatedly asking the same question: is America ready to be led by someone who is outside the accepted status quo? In other words, could we have a non-white President? It's been one of the hottest topics of the year, and it gave Barack Obama a lot of attention with the press. That is, until McCain pulled his trump card.
Otherwise known as Sarah Palin. Attractive, conservative, Yankee-ish and much, much younger than McCain, Palin has helped to change the feel of the entire campaign. Could she change the entire election? The media has been asking, for several months, if America is really ready to be led by a black man. Now, there's another big question on the table. Is the world ready for the likes of Sarah Palin - that self-styled bulldog-in-lipstick-hockey-mom who can't keep her Yahoo business private and somehow found herself on the nation's biggest political stage?
Not that it matters much, but Matt Damon doesn't seem to think so.
Click to continue reading Vice President Palin: Is the World Ready?
Read More

|
Online Business Woman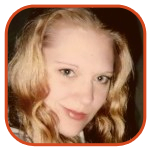 Posted by K.C. Morgan Categories: Breaking News,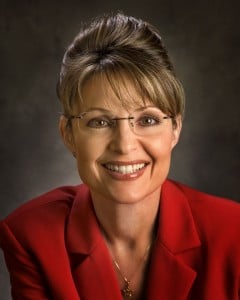 A bizarre series of events have culminated to create a few new truths in this year's political race to the White House: one, Sarah Palin seems to have something to hide; two, the microscope under which Palin lives just got amped up; and three, Palin is truly one of the biggest celebrities in the world…for now. How will this change John McCain's celebrity attack ads? Not at all - yet one more reason his campaign is completely and totally derailed, failing spectacularly to connect with the American public on any real level.
The thing is, potential President John McCain isn't news. Hell, the man isn't even relevant. Today, the media revolves around Sarah Palin. Maybe tomorrow, too. Palin is now the subject of inspection and Internet interrogation, her every move to be dissected and discussed. When the private email of a very public figure becomes a matter of public record, what else do you expect?
Click to continue reading Sarah Palin and the Email Read 'Round the World
Read More

|
Gawker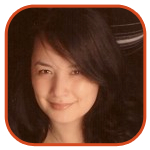 Posted by Veronica Santiago Categories: Television, Style,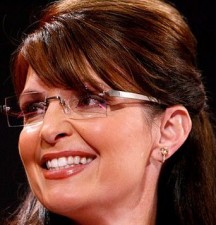 Had Hillary Clinton won the Democratic nomination, there's a chance we would be talking about a demand on pantsuits right now. (Probably not, but it's possible.) But since she wasn't, the fashion focus has now been placed on the other females currently in the political spotlight.
Ever since Sarah Palin's appearances at the Republic National Convention, interest in the candidate's $375 glasses have reportedly quadrupled. According to Italee Optics Inc., the manufacturer is now having to produce the eyewear around the clock.
This news comes months after Michelle Obama appeared on The View in another must-have piece. Once it was revealed that her black-and-white dress was an off the rack item purchased at White House Black Market, the retailer was flooded with calls for the $148 garment.
Click to continue reading Political Fashion Trendsetters
Read More

|
Wall Street Journal
via
Us Magazine
© Gear Live Media, LLC. 2007 – User-posted content, unless source is quoted, is licensed under a Creative Commons Public Domain License. Gear Live graphics, logos, designs, page headers, button icons, videos, articles, blogs, forums, scripts and other service names are the trademarks of Gear Live Inc.