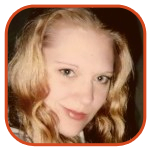 Posted by K.C. Morgan Categories: Movies, Television, Child Stars, Rants, Obituaries,
First, Corey Haim was left out of the In Memoriam segment at the SAG awards. Now, he's been snubbed by the Oscars as well. Haim's former bestie and most frequent co-star, Corey Feldman, has stepped forward to speak out against the slight.
"Corey's films have earned the industry over a half a billion dollars, and his work remains an inspiration to young artists world wide," Feldman ranted to TMZ. "Corey [Haim] dedicated his life to the film industry. The same industry that failed to dedicate even 30 seconds to his memory."

Haim's face was missing from the In Memoriam shown during the 83rd Academy Awards, and for many fans the slight stings. The Academy of Motion Picture Arts and Sciences released a very tepid statement in response: "Whatever the length of the sequence, there will always be fans and family members of those not included who will be disappointed by their omission. The Academy extends its understanding and its apologies to those who missed seeing a favorite face in this year's feature."
Click to continue reading Corey Haim Snubbed by Movie Industry Again
Read More

| TMZ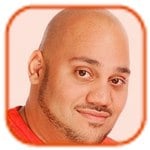 Posted by Andru Edwards Categories: Movies, Music, Television,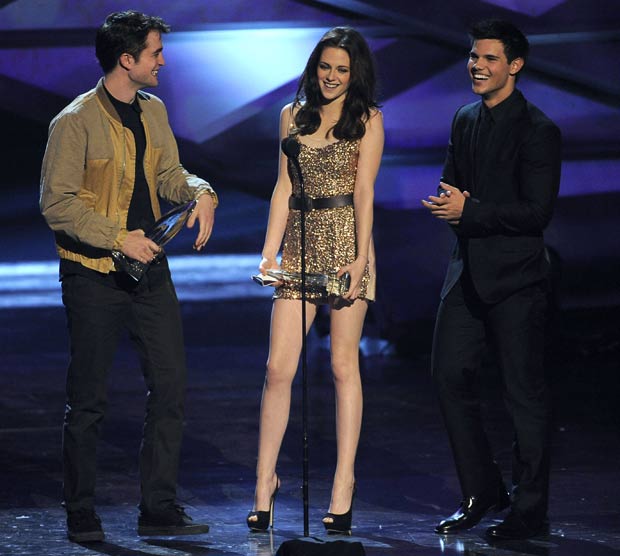 Kristen Stewart and the Twilight Saga were the big winners at last night's People's Choice Awards.
The 20-year-old actress beat the likes of Julia Roberts, Jennifer Aniston and Angelina Jolie to win Favorite Movie Actress, while Twilight Saga: Eclipse, the latest installment in the vampire film franchise picked up three awards, including Favorite Movie. Surpassing The Social Network and Inception for the gong, Eclipse also won Favorite Drama Movie and Favorite On-Screen Team - for Kristen, Robert Pattinson and Taylor Lautner - at the event, which was held at Los Angeles' Nokia Theatre.
"Thank you so much, I've never been to the People's Choice Awards before," Kristen said.
Click to continue reading Kristen Stewart and Twilight Lead People's Choice Award Winners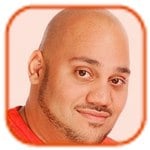 Posted by Andru Edwards Categories: Movies,
Gwyneth Paltrow has revealed she was propositioned for sex in return for a part when she started her acting career.
The Oscar-winning star was left stunned when an unnamed guy suggested they should conclude their meeting in "the bedroom"—an offer she refused.
"When I was just starting out, someone suggested that we finish a meeting in the bedroom, I left. I was pretty shocked. I could see how someone who didn't know better might worry, 'My career will be ruined if I don't give this guy a b**w j*b!'"
Just as it is hard for actresses starting out in Hollywood, Gwyneth insists it is also tough for female stars approaching their 40s. The 38-year-old blonde is stunned by the lack of variety in the roles she is offered, and often feels "dejected." Speaking in the annual Women in Hollywood issue of Elle magazine, Gwyneth said, "There are a lot of roles that are OK, but there's little that's really good, especially for someone my age. Sometimes you find out that something you really liked is going to someone 10 years younger. I find it heartening that Meryl Streep and Sandra Bullock have been able to find and create amazing projects."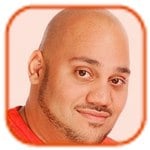 Posted by Andru Edwards Categories: Movies, Television, Dating, Style,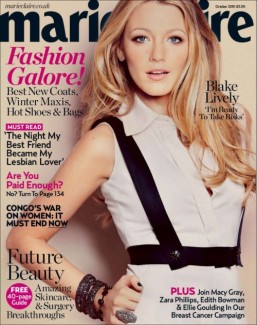 Blake Lively wants to take risks in her career.
The Gossip Girl star - who shot to fame after starring in The Sisterhood of the Travelling Pants at the age of 16 - admitted she doesn't want to "play it safe" in her professional life, as the projects she has worked on so far have been very "commercial."
"I'm on a very commercial show, so the last thing I want to do is a commercial movie. I wanna take risks, I don't wanna play it safe. I mean, I could probably make more money if I did more commercial projects. It would be nice to buy an apartment but I'm 22 and I don't need to yet… I live in New York City. So, I'm able to differentiate between what I want and need and what I want more is to do great roles."
The 23-year-old actress - who is currently dating Gossip Girl co-star Penn Badgley - also revealed despite seeing her boyfriend on set on a daily basis, she considers their relationship to be just like any other: "At the end of the day, you're just in any relationship. How does anybody go to work every day and come home? You just do it and it either works or it doesn't."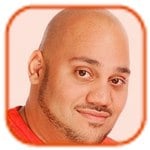 Posted by Andru Edwards Categories: Movies, Rants,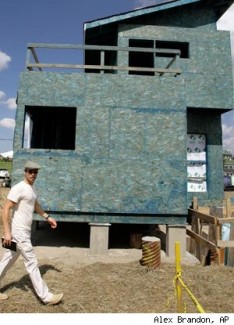 Environmentally-conscious Brad Pitt has hinted the executives responsible for the Gulf of Mexico oil spill deserve the death penalty.
The Inglourious Basterds star speaks out against those behind the oil rig explosion in April - which caused the worst environmental disaster in US history with millions of gallons of oil flooding into the sea - in a new documentary If God is Willing and Da Creek Don't Rise.
"I was never for the death penalty before - I am willing to look at it again," Brad said of the people responsible for the disaster.
The oil spill, which happened after an explosion on the BP operated Deepwater Horizon rig, resulted in the decimation of wildlife and habitat of marine and coastal animals, as well as loss of livelihood for many fishermen and other people who depend of the area for work. As yet the root cause of the disaster remains unconfirmed.
Brad's comments are at the end of the documentary, filmed by Spike Lee, about the effects of Hurricane Katrina on the city of New Orleans, Louisiana - the closest major US city to the Deepwater rig - five years after the hurricane devastated the city, leaving 80 per cent of it waterlogged. Brad spearheaded the Make it Right project after the natural disaster, which built 150 affordable and sustainable homes in one of the areas of New Orleans that was worst hit.
Click to continue reading Brad Pitt Wants Death Penalty For Oil Spill Executives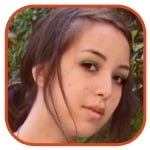 Posted by Robin Paulson Categories: Movies, Videos,
When asked about crazy Twilight merchandise, Robert Pattinson can barely keep a straight face when revealing that there's "glitter lube stuff" with his face on it!
"I like the glitter lube stuff. I thought that was really funny. I was just like, 'I did not sign that! Where is the paper?' I think, yeah, I'm pretty sure it's glitter… I think it's lube."
I know what I'm using for my Twilight costume this Halloween. What's the most outrageous vampiric product you've seen lately?
Read More

| MTV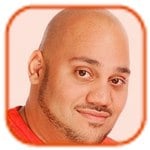 Posted by Andru Edwards Categories: Movies, Style,
Unlike many actresses, Eva Mendes is happy to be naked on screen.
The Bad Lieutenant: Port of Call New Orleans star is not prudish about uncovering her sexy curves in front of the cameras as long as the part requires it.
"I've never had a problem with nudity, but I don't put it out there without a reason. I'm not an exhibitionist. But, honestly, for my art I'll do anything almost. I'll go there."
Although she is comfortable with nudity, the 36-year-old actress recognises her willingness to embrace her sexuality can influence the types of roles she is offered: "I know I walk a fine line between being a respected actor and being a sex symbol. But I've never felt objectified. Nothing you see me do is an accident. I might act like it's an accident but the opposite is true. I'm incredibly calculated when it comes to my career."
It seems Eva's willingness to bare all also extends to her private life. She previously revealed she does her gardening in the nude and thinks her Cuban roots are the source of her naturist tendencies. "I love being naked. I do everything in the nude, even the gardening! We're Cuban, and it's a hot island. Why not go nude?"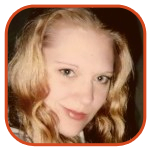 Posted by K.C. Morgan Categories: Movies, Rumors,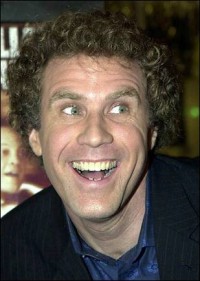 "There are at least four fake Will Ferrell pages, none of which are actually him." With these words, Ferrell's publicist put a halt to the rumors that the comedian is behind several tongue-in-cheek jabs recently aimed at Paramount through Twitter, the popular micro-blogging site.
Ever since the studio put the nix on the planned Anchorman 2 project, certain gems such as "To all who are upset about us not green lighting Anchorman 2, we at Paramount say screw you! We have more reboots to fund instead!" and "To all writers looking to pitch any original movie ideas to us, please submit them to the nearest garbage can in your vicinity," have surfaced on Twitter. But the rumors that Will Ferrell created them are, we're told, not true.
According to Ferrell publicist Matt Laboy, "Will Ferrell himself does not have a Twitter page, not does he have anything to do with this Paramount page in any way, shape or form." According to an interview with Ferrell conducted last year, the actor was scared away from Twitter when fans criticized his Tweets for not being funny enough. If Will Ferrell had created any Tweets to sucker-punch Paramount, he probably would have done it as George W. Bush.
(FYI - You can also follow VIP Breakdown on Twitter.)
Read More

| CNN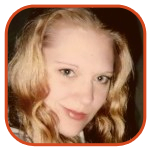 Posted by K.C. Morgan Categories: Movies, Television,
Egads! Heidi Montag Pratt, one-half of the reality TV monster known as Speidi, is apparently penning a screenplay. According to Heidi, "It's very action packed," sort of a "Bourne-meets-Barbie." Well, that sounds horrible.
"I would love to be an action star," Heidi explained her reasoning for the new project.
Think any script written by Heidi will ever see the light of day? It's possible MTV productions is already making bids.
Read More

| Perez Hilton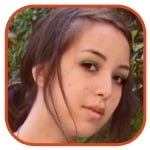 Posted by Robin Paulson Categories: Movies, Music, Rumors,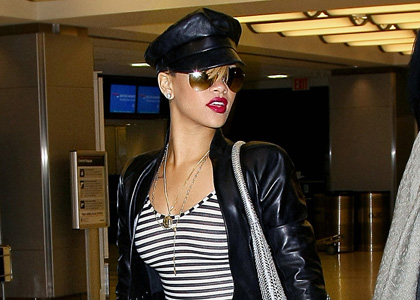 "I'd love to be an assassin. Either that or a lesbian. Maybe both. Hey, a gay assassin, there's nothing hotter than that. Megan Fox would play my girlfriend - hands down. She's yummy. She's hot."
- "Hard" singer Rihanna on her ideal film role.
(Make sure to check out our other quotes of the day.)
© Gear Live Media, LLC. 2007 – User-posted content, unless source is quoted, is licensed under a Creative Commons Public Domain License. Gear Live graphics, logos, designs, page headers, button icons, videos, articles, blogs, forums, scripts and other service names are the trademarks of Gear Live Inc.