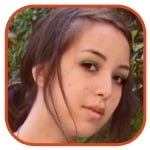 Posted by Robin Paulson Categories: Music, Television, Photos,
It looks like the Kardashians have some competition in the holiday family photo department.
Miley Cyrus took to her Instagram to share her clan's - which includes Billy Ray, Tish, Miley, Trace, Noah, Brandi, and Braison - holiday photos, which sees them recreating an old, awkward snapshot and another where they're pretending to fight each other (seen after the jump). While these photos aren't as lavish and grandiose as the aforementioned reality family, these Cyrus photos make me wish that the they adopted me! And can we please take a moment to look at how freaking adorable Miley was as a kid?
Click to continue reading PHOTOS: Cyrus Family Knows How to Do Christmas Pics Right
Read More

| Daily Mail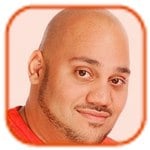 Posted by Andru Edwards Categories: Music, Television, Photos, Features,
Miley Cyrus sticks her tongue out in pictures because she doesn't "know how to smile."
The "Wrecking Ball" hitmaker can't help but pull her signature pose when she's standing in front of cameras because she feels "awkward" just standing there grinning: "I get embarrassed to take pictures. That's actually the truth. I'm so embarrassed, because people are taking pictures of me, and I just don't know how to -- I don't know how to smile, and just be awkward, so I stick my tongue out, because I don't know what else to do."
Meanwhile, the 21-year-old singer, who has hit the headlines this year for her provocative music videos and controversial performances, admits she doesn't search herself on the internet any more because the negative comments ruin her happiness. "I refuse to Google myself. The minute I stopped Googling myself, you don't imagine what a happier person I am," she explained, speaking on Barbara Walters Presents: The 10 Most Fascinating People of 2013.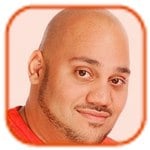 Posted by Andru Edwards Categories: Movies, Music, Break-ups, Engagements, Features,
Miley Cyrus "wouldn't change" being engaged to Liam Hemsworth.
The "Wrecking Ball" star was still a teenager when she accepted The Hunger Games actor's proposal after four years together in June 2012; but although they eventually called off their relationship this September, Miley wouldn't change anything that happened between them.
"I don't think I realized what 19 really is and I got engaged at 19. I definitely wouldn't change being engaged - it was so fun wearing a fat rock for a few years! - but now I just feel like I can actually be happy," she said.
The former Hannah Montana star also said she "was so scared of ever being alone," but now feels like she can face with world without 23-year-old Liam. "I think, conquering that fear, this year, was actually bigger than any other transition that I had, this entire year. I don't ever want to have to need someone again, where you feel like, without them, you can't be yourself," she added.
Click to continue reading Miley Cyrus Has No Regrets About Engagement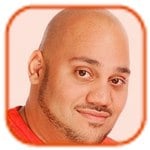 Posted by Andru Edwards Categories: Movies, Music, Break-ups, Rumors,
Liam Hemsworth has allegedly begged Miley Cyrus to get back together with him.
The Hunger Games star really misses his ex-fiancee, whom he split from in September after three years together, and wants to win her back. A source told Us Weekly magazine that the former couple secretly met up last month and "talked like they did when they were together." The insider claimed that the Australian heartthrob, 23, convinced the "Wrecking Ball" hitmaker, 21, that they needed to talk face to face, adding, "He pushed to get back in touch. He still has feelings. The attraction hasn't gone away."
The duo have reportedly been exchanging "flirty texts," but Miley isn't convinced they should reunite. "She's confused about how she feels," the source said.
Liam, who enjoyed a brief fling with Mexican actress Eiza Gonzalez the day after he announced his split from Miley, recently admitted he is "extremely happy" for her following the success of her latest album Bangerz and insisted he is still single.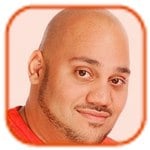 Posted by Andru Edwards Categories: Movies, Music, Television, Break-ups, Dating, Drugs, Meltdowns, Features,
Joe Jonas has claimed Miley Cyrus and Demi Lovato encouraged him to try marijuana.
The squeaky clean star has said his fellow Disney Channel stars - who are both three years younger than him - pressured him into smoking a joint when they were teenagers. "The first time I smoked weed was with Demi and Miley. I must have been 17 or 18. They kept saying, 'Try it! Try it!' so I gave it a shot, and it was all right. I don't even smoke weed that often anymore," Joe, 24, told Vulture.
The singer also opened up about his rocky relationship with Demi, claiming the X Factor judge - who went to rehab for "physical and emotional issues" in 2010 - was actually struggling with full-blown "drug abuse" and he only stayed with her because he wanted to help her. "I really got to know her and got to see the ins and outs of what she was struggling with, like drug abuse. I felt like I needed to take care of her, but at the same time I was living a lie, because I wasn't happy but felt like I had to stay in it for her, because she needed help. I couldn't express any of that, of course, because I had a brand to protect," he recalled.
Click to continue reading Joe Jonas: Miley Cyrus and Demi Lovato Introduced Me to Weed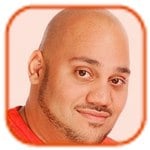 Posted by Andru Edwards Categories: Movies, Break-ups, Features,
Liam Hemsworth is "much happier" after splitting from Miley Cyrus.
The Hunger Games: Catching Fire star, who broke up with the "Wrecking Ball" singer in September, says he's in a better place now and is moving on. "These days I feel like I'm more centered and grounded than I've ever been," the 23-year-old told The Associated Press.
The actor, who met Miley in 2010 on the set of their film The Last Song, admits he's gone through a lot since moving to Hollywood from his native Australia five years ago: "I've learned so much. The first few years in L.A. were really tough and scary, but I had to figure things out for myself."
And that meant learning to deal with all the media attention after his engagement to 20-year-old Miley, whose controversial comeback and twerking antics were said to be the reason behind their breakup. "What I always keep in mind is that I know what the truth is and that's all that matters. I know I'm a good person," Liam said.
Click to continue reading Liam Hemsworth Happier after Miley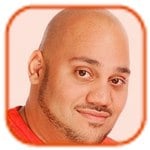 Posted by Andru Edwards Categories: Music, Television, Rants,
Jon Hamm doesn't understand the appeal of Miley Cyrus or One Direction.
The Mad Men actor, who was the subject of backlash last year when he questioned the popularity of reality TV star Kim Kardashian, admits he isn't up to speed with pop culture phenomenons such as the "Wrecking Ball" hitmaker and concedes he often sounds like a grumpy old man:
"I got s**t on for saying I don't agree with the fact that the Kim Kardashians and Paris Hilton of the world are worthy of attention and people were saying, 'How dare you!' I thought, 'Wow, really? That's a terrible thing to say?' It's ridiculous. I'm getting older, I'm slowly morphing into that guy who stands on his lawn and shakes his fist and shouts, 'Get off my lawn!' All I can is that I don't get Miley Cyrus, I don't get Katy Perry, I don't get One Direction ... I don't get why that's a thing."
Click to continue reading Jon Hamm Doesn't "Get" Miley Cyrus or One Direction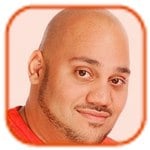 Posted by Andru Edwards Categories: Music, Birthdays, Parties, Rumors,
Miley Cyrus is planning a wild 21st birthday party.
The "Wrecking Ball" singer is said to be hosting an S&M-themed bash to celebrate the milestone later this month and has even invited ex-fiance Liam Hemsworth.
"Miley wants the party to be off the hook, she's hiring all sorts. She's enlisted party planners and asked them to create a sex dungeon with cages and whips. Penis-shaped party lights and male and female dancers are also on the bill," a source said.
Although Miley will be performing at the American Music Awards on her actual birthday on November 23, she will be hosting the event afterwards with big showbiz names on the guest list.
The 20-year-old singer is now reportedly in contact with ex-fiance Liam, who she split from in September after a three-year relationship, and she wants the 23-year-old actor to be at her party. "Miley and Liam talking has led her to invite him to her birthday festivities since when they were together they talked about her 21st birthday for quite a while, so she is hoping and expecting him to show up," an insider said.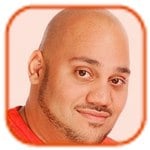 Posted by Andru Edwards Categories: Music, Hook-ups, Rumors,
Harry Styles is obsessed with Miley Cyrus.
The One Direction womanizer is said to have set his sights on the "Wrecking Ball" singer after her wild antics and racy Twerking at the MTV Video Music Awards (VMAs) in August, striking up a flirty text relationship with her.
"It's no secret in Harry's circle he's obsessed with Miley. It started when she cheekily pinched his bum at the VMA awards. Afterwards he made a few jokey comments about her on TV and then dressed up as her for Halloween. So he decided to message her to make sure she wasn't offended by any of his remarks or actions. She wasn't - and they've been texting since," a source said.
The "Story Of My Life" hitmaker - who has previously dated Taylor Swift - has been in constant contact with Miley and plans to party with her when he visits Los Angeles this December. "'He cheekily asked her, 'Can I come and drive your Maserati [car] sometime? And naturally he also reminded her they are both currently single, which is very typical of him and his flirty ways," the source added.
Click to continue reading Harry Styles Sets His Sights on Miley Cyrus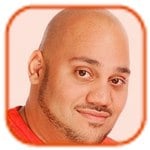 Posted by Andru Edwards Categories: Movies, Break-ups, Hook-ups, Paparazzi Photos, Rumors,
Eiza Gonzalez was reportedly "using" Liam Hemsworth.
The Hunger Games: Catching Fire actor was seen kissing the Mexican actress in September - just a day after confirming the end of his engagement to Miley Cyrus - but the romance is said to have broken down after he realized Eiza was using it as a publicity stunt.
"Liam told Miley he's not seeing Eiza anymore. He found out that she was tipping off photographers; she was totally using him! Miley is thrilled obviously -- it's street justice, especially after Eiza was so cocky about things," a source said.
Miley - who has been romantically linked to music producer Mike WiLL Made It and Rolling Stone magazine heir Theo Wenner since splitting from Liam - is said to be pleased that the Hollywood hunk was used because he moved on from their long-term relationship quickly. "[Miley has] forgiven Liam. But his hook-ups with Eiza and the way he was so open about it really hurt her, so in a way she's kind of glad he got used. Maybe it was a lesson he needed to learn. They just started talking again so it's not like they're back together, but they're in a way better place, I could see them giving things another shot," the insider added.
Click to continue reading Eiza Gonzalez Caught "Using" Liam Hemsworth?
© Gear Live Media, LLC. 2007 – User-posted content, unless source is quoted, is licensed under a Creative Commons Public Domain License. Gear Live graphics, logos, designs, page headers, button icons, videos, articles, blogs, forums, scripts and other service names are the trademarks of Gear Live Inc.