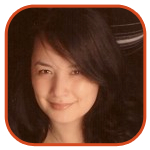 Posted by Veronica Santiago Categories: Movies, Music, Television, Child Stars, Editorials,
As you've probably all heard by now, controversy has arisen from Miley Cyrus' recent photo shoot for Vanity Fair. Some of the pics - taken by famed photographer Annie Leibovitz - show a topless Miley draped by a sheet. (You can see a behind-the-scenes photo above.)
Although she see seemed fine with how things were going at the time, the singer is now apparently "embarrassed" by the results. (Methinks Disney's disapproval had something to do with that ounce of regret.)
Of course, it didn't take very long for the Christian Coalition to jump on the bandwagon and offer up their two cents on the matter. The organization doesn't feel like a written apology from the 15-year-old is quite enough. They believe the star should be reprimanded by her bosses and be forced to hold a press conference. "If she's gonna go out there and represent wholesome values, she needs to be more accountable for her actions."
Click to continue reading Christian Coalition Upset with Miley Cyrus Photos
Read More

|
Us Magazine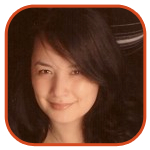 Posted by Veronica Santiago Categories: Movies, Music, Television, Child Stars, Photos, Breaking News,
This has definitely been a whopper of a week for singer Miley Cyrus. Not only is she on the cover of People (Miley is one of the World's Richest Kids, if you didn't know), she's admitted to being embarrassed by her new Vanity Fair photo spread and just now apologized for the internet pics viewed by every teen in America.
Via an exclusive statement issued to the magazine, the 15-year-old tries to chalk up her self-portraits to youthful errors in judgment:
"The pictures of me on the Internet were silly, inappropriate shots. I appreciate all the support of my fans, and hope they understand that along the way I am going to make mistakes and I am not perfect. I never intended for any of this to happen and I am truly sorry if I have disappointed anyone. Most of all, I have let myself down. I will learn from my mistakes and trust my support team. My family and my faith will guide me through my life's journey."
Of course, you didn't intend for this to happen. No one ever does.
(You can find more stories about Miley and her photos here.)
Read More

|
People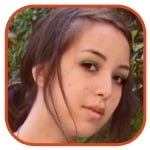 Posted by Robin Paulson Categories: Music, Television, Child Stars, Features,
Sick of Miley Cyrus yet? Disney sure isn't.
Having already conquered the small screen and broken box office records for the big screen, the uber-successful pop star has recently signed a seven-figure deal with Disney-Hyperion, probably the most any fifteen year-old has been paid to write a book.
As if Disney hasn't used and abused their Hannah Montana cash cow enough, the book is set to release in 2009, right about when the movie will premiere. Oh how I love Disney's avariciousness.
Click to continue reading Miley Cyrus Signs Book Deal
Read More

|
M&C People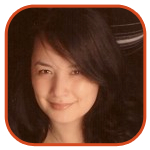 Posted by Veronica Santiago Categories: Movies, Music, Television, Photos, Editorials,
UPDATE: You can read Miley's apology for these photos here.
Okay, here we go again. Three months ago, we told you about a set of photos showing teen star Miley Cyrus in various states of undress. Now a new trio of pics have been spreading across the internet.
While the shots still (thankfully) show the singer while she is clothed, they're still awfully racy for a 15-year-old girl…especially one who's supposed to be a smart role model. The tamest photo - the one I felt less icky about posting - can be seen above. (You can catch a glimpse of the other two here and her older set here.)
My question is: Why hasn't there been more of a stink made about this? I think I heard more people talk about Miley's missing seat belt in her recent Hannah Montana movie!
Click to continue reading More Sexy Photos of Miley Cyrus
Read More

|
Crazy Days and Nights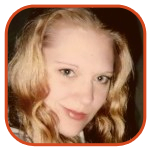 Posted by K.C. Morgan Categories: Movies, Clothing, Fashion Police, Hair Styles, Red Carpet, Style, Photos,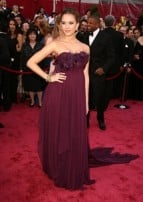 For me, award season isn't about who walks away with a statuette - it's about what they're wearing when they're doing it. Who looked great? Who should have stayed home? And who stole the show away from the actual show? That's right - it's time for the Oscars red carpet round up.
Pregnant Jessica Alba arrived on the red carpet in a dark maroon, empress-cut waisted dress that gave her baby bump plenty of room. Everything was okay but the top of the dress, which exploded in a profusion of feathers that made her gown look less like couture and more like curtains haphazardly wrapped around her body.
Keri Russell wore a double-stranded necklace that somehow didn't complement her shell-colored ball gown. The color wasn't right for Keri, and the unembellished look didn't quite reach the elegant look Russell was no doubt going for.
Click to continue reading The Oscars: Red Carpet Fashion
Read More

|
LA Times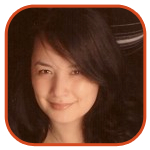 Posted by Veronica Santiago Categories: Music, Television, Photos, Oops Photos, Rumors,
Over the past couple of days supposed pics of a scantily-clad Miley Cyrus have been circulating the internet. But unlike the photos that cast a shadow on Vanessa Hudgens' career, these stills (thankfully) do not show any nudity. (They do, though, show a girl teasing the camera while wearing very little.) The self-portraits have also lacked confirmation by the actress/singer herself. As it is, many have wondered if they were doctored to begin with.
While I would seriously like to think a 15-year-old girl would not post these photos on her personal MySpace page (as is reported), I hate to admit they do look like her. Arrrggh. Can't we just have one squeaky clean artist who is indeed squeaky clean?
Click here if you would like to judge the pics for yourself. Then be free to tell me that I am wrong. I'd really like to believe Cyrus wasn't stupid enough to share those photos.
(You can find more stories about Miley and her photos here.)
Read More

|
TV Guide
© Gear Live Media, LLC. 2007 – User-posted content, unless source is quoted, is licensed under a Creative Commons Public Domain License. Gear Live graphics, logos, designs, page headers, button icons, videos, articles, blogs, forums, scripts and other service names are the trademarks of Gear Live Inc.