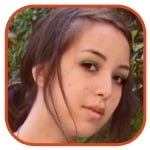 Posted by Robin Paulson Categories: Music, Photos, Oops Photos,
Shockingly, the above image of Madonna and Miley Cyrus has not been touched by Photoshop (not drastically altered, anyway).
The "Celebration" singer is indeed trying her best impression of the 21-year-old - and failing (and by "failing," I mean looking as though she's trying way too hard to win over younger fans). Much buzz indeed surrounded Madonna's duet with Miley for the "Wrecking Ball" singer's MTV Unplugged performance, but perhaps it's because we all sensed that something this awkward would come of it.
(You can find more "awkward" photos here.)
Read More

| MTV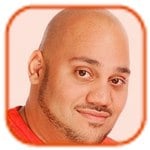 Posted by Andru Edwards Categories: Music, Style, Features,
Ariana Grande wishes she was as confident as Miley Cyrus.
The "Right There" singer is a huge fan of the controversial singer's raunchy antics - such as appearing naked in her "Wrecking Ball" video or twerking up against Robin Thicke at last year's MTV Video Music Awards - and thinks she brings something interesting to pop.
"I think she's dope, I think she's a rock star, I think she's expressing herself, and there's nothing wrong with adding a little fun into pop culture. I wish I had enough confidence to get naked and sit on a wrecking ball. If you had her body, you'd be on that ball right with her," she said.
Ariana also defended pop bad boy Justin Bieber after he was arrested for drink driving, resisting arrest and drag racing in Miami, Florida in the early hours of Thursday morning: "I think it's really serious. I've seen tweets of people making fun of the mugshot and all this stuff, and it's so ignorant. It's got to a point where I just want him to be okay. It's this very serious thing. It's not just like a kid who's, you know screwing around, it's dangerous. It's very serious and upsetting." Ariana, 20, also said she felt the troubled young star is lonely despite his vast popularity, adding, "He's the most visible and yet isolated human being I've ever met."
Miley Cyrus and Kellan Lutz have ended their brief fling.
The "Wrecking Ball" hitmaker, who ended her engagement with Liam Hemsworth in September, and The Legend of Hercules actor sparked romance rumors in December but things have already fizzled out between them.
A source told E! News that the duo "are not really hanging out anymore" due to their hectic schedules. Another insider dismissed their relationship as merely a "quick fling" and explained it "just kind of burned out."
The 21-year-old starlet was spotted hanging out with the 28-year-old Twilight Saga heartthrob in Las Vegas and Miami last month and while they were "never serious," a source said, "there definitely was a fling there."
The pair are still friends and Kellan recently described Miley as an "amazing girl." He said, "I love hanging out with her because she is who she is and she's such a shining star." Kellan also said he understood why people were interested in the idea of them being a couple: "For Miley, I've been friends with her for six years now and we run in the same circle... it's always interesting when two public figures who might be single are seen together. Oh let's start a rumor that they might be together... I just laugh it off."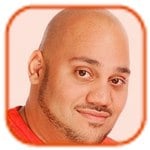 Posted by Andru Edwards Categories: Movies, Music, Features,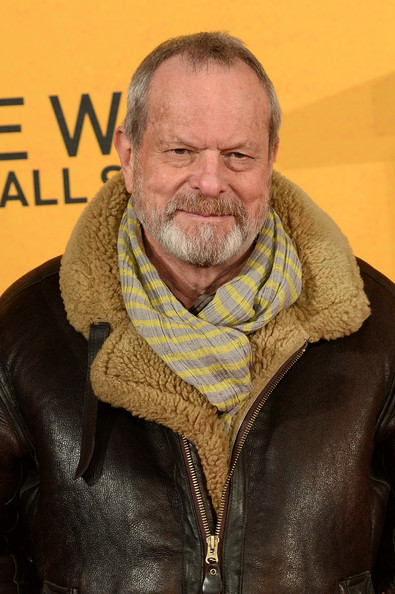 Terry Gilliam thinks young stars should behave badly.
The 73-year-old Monty Python star isn't surprised by the likes of Justin Bieber and Miley Cyrus behaving badly and wishes more young celebrities had a rock 'n' roll attitude. "That's what they are supposed to do. Go off the rails, get into drugs, die young - that's what you are supposed to do ... There aren't as many deaths as there used to be. Rock 'n' roll used to be a lot more fun, everything is a bit too timed now," he said at the London premiere of The Wolf of Wall Street.
Terry and the rest of Monty Python - John Cleese, 74, Terry Jones, 71, Michael Palin, 70, and Eric Idle, 70 - announced late last year they had reformed to perform 10 live shows at The O2 in London this summer. Despite the troupe all being senior citizens, Terry insists he and his Python pals will be wild at the live dates: "When you've got 15, 000 people screaming, you better be rock 'n' roll ... We're even older than The Rolling Stones, but cheaper! We're old men now ... Inside we're young and bouncy but outside it's all decaying flesh and limbs that don't work anymore. The show's called One Down Five To Go. Maybe we'll be two down four to go by the time we finish."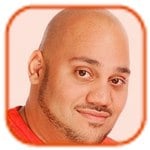 Posted by Andru Edwards Categories: Movies, Music, Hook-ups, Rumors,
Miley Cyrus and Kellan Lutz's relationship isn't serious.
The duo, who were spotted making out at a nightclub in Las Vegas last week after recently enjoying a trip to the Bahamas together, are dating but the Twilight Saga actor isn't comfortable with the amount of attention their casual romance is attracting.
A source told E! News that the pair are an "item" but insisted they aren't serious because Miley, 21, is more interested in Kellan, 28, who was good friends with her ex-fiance, Liam Hemsworth, whom she split from in September after four years together. "She likes him a lot. There are a lot of similarities between Kellan and Liam. He is her type," the source added.
A source close to the "Wrecking Ball" hitmaker previously claimed that she had invited Kellan to be her special guest at her performance on Dick Clark's New Year's Rockin' Eve With Ryan Seacrest in New York City on Tuesday night, but the actor opted to ring in 2014 with friends on the Caribbean island of Grenada instead.
Click to continue reading Kellan Lutz Isn't Serious about Miley Cyrus?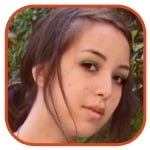 Posted by Robin Paulson Categories: Music, Hook-ups, Rumors,
We've all beared witness to Miley Cyrus' wild antics on stage and among paparazzi photos, but an insider close to the singer says that she's more experimental behind closed doors.
Since her split from fiance Liam Hemsworth in September, the "Adore You" singer has been experiencing the single life to the fullest. "She's been experimenting with women and even brags that she's had threesomes," one source close to Cyrus said.
Cyrus has recently been linked to Twilight actor Kellan Lutz and her producer, Mike WILL Made It. An insider, however, says that Cyrus isn't limited in the gender of her romantic partners, claiming that the 21-year-old "is definitely bisexual. She has women over to her house all the time and hooks up with them. Lately she is more interested in women than men. She was completely brokenhearted after Liam and is kind of over men for the time being. I wouldn't be surprised if a woman came out and said she has hooked up with her soon."
Miley is expected to perform tonight in Times Square for the famous New Year's Eve Ball Drop.
Read More

| Daily Mail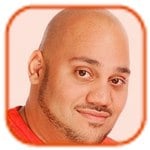 Posted by Andru Edwards Categories: Music, Rumors,
Miley Cyrus' burglary is believed to be an inside job.
The "Wrecking Ball" hitmaker was shaken up after an intruder got into her house on her birthday last month and stole around $100,000 worth of jewelry. She wasn't in the house at the time but - according to TMZ - police believe the culprit may be someone she knows.
The gossip website explained surveillance footage doesn't show anyone suspicious entering or leaving her Studio City home - plus there is no sign of forced entry. Police are now looking at a number of workers who were at the house while she was away.
Miley will have been glad to not be at home when the intruder got in, but - while she might be scared of being burgled - it seems she thinks some celebrities are actually scared of her risque reputation. "You don't have to be signed to Disney Channel to be put in a box, or to be rated PG. I'm with artists sometimes, and I'll take a picture of them or whatever. They make me delete it... I don't have a bunch of celeb friends, because I feel like some of them are a little scared of the association. This is terrible."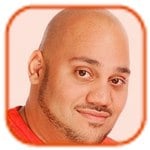 Posted by Andru Edwards Categories: Music, Television, Drugs,
Miley Cyrus insists she didn't pressure Joe Jonas into smoking marijuana.
The former Jonas Brothers star recently revealed the "Wrecking Ball" hitmaker and his former girlfriend Demi Lovato introduced him to the drug while they were all young stars working for the Disney Channel, but Miley says she didn't make Joe do anything he didn't want to.
"If you want to smoke weed, you're going to smoke weed. There's nothing that two little girls are going to get you to do that you don't want to do. I thought maybe he was saying that like it was going to make him look badass," she said.
Click to continue reading Miley Cyrus: I Didn't Make Joe Jonas Smoke Weed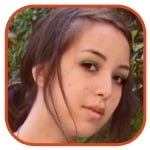 Posted by Robin Paulson Categories: Music, Child Stars, Clothing, Style, Features,
"I went from people just thinking I was, like, a baby to people thinking I'm this, like, sex freak that really just pops molly and does lines all day. It's like, 'Has anyone ever heard of rock 'n' roll?' There's a sex scene in pretty much every single movie, and they go, 'Well, that's a character.' Well, that's a character. I don't really dress as a teddy bear and, like, twerk on Robin Thicke, you know?"
- Controversial 21-year-old former Disney star Miley Cyrus reflects on the public's reaction to her new image.
(Make sure to check out our other notable quotes.)
Read More

| The New York Times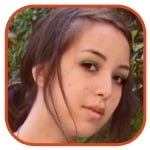 Posted by Robin Paulson Categories: Movies, Music, Television, Dating, Hook-ups, Clothing, Style, Legal Issues, Rivalries, Photos, Paparazzi Photos, Rumors,
+ She may be one of the most famous and successful former SNL cast members these days, but Kristen Wiig still appreciates her privacy and expects fans to respect it, too. Even if you're a star from The Real Housewives of New York, Wiig will apparently still ask you to not put your fan photo with her on a social networking site.
+ What do Taylor Swift, Jessica Biel, Jamie King, Jessica Alba, Kendall Jenner, and Kylie Jenner all have in common? Their love of holiday onesies, naturally.
+ Has Keri Russell moved on from her husband of 7 years, Shane Deary? Sources who spotted Russell with her Americans co-star Matthew Rhys in New York City recently say that the pair looked to be more than just friends.
+ Beck is tied up in a heated lawsuit over a $11,000 security deposit on a Malibu location he rented from German Inglorious Basterds star Til Schweiger.
Click to continue reading Celeb Chatter: Stars in X-Mas Onesies, New Couples, Beck's Landlord Troubles
© Gear Live Media, LLC. 2007 – User-posted content, unless source is quoted, is licensed under a Creative Commons Public Domain License. Gear Live graphics, logos, designs, page headers, button icons, videos, articles, blogs, forums, scripts and other service names are the trademarks of Gear Live Inc.