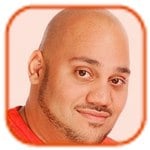 Posted by Andru Edwards Categories: Television, Rumors,
Lindsay Lohan's father has accused his fiancee of being a liar with a drinking problem.
Michael Lohan has hit back at Kate Major - who told police officers he threatened to kill her with a knife at their home in Florida on Monday night, after they got into a heated fight that led her to blast him on Twitter - and insists he was only trying to protect their 13-month-old son, Landon.
"My son Landon and nanny are with me. Kate's been having a lot of problems lately with her drinking and pill use and after catching her drinking again tonight, I threatened to take my son away from her, she started this whole thing on Twitter," the 53-year-old told gossip website RumorFix.com.
Michael, who denies threatening Kate in anyway, claims he called the police to prove Kate "lied" about the incident on Twitter: "I actually had my neighbor over who is a sheriff, but after hearing of Kate's sick tweets, I called the police to prove she lied. Soon after they came, they realized she lied they left."
Click to continue reading Michael Lohan Hits Back at Fiancée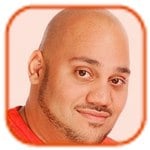 Posted by Andru Edwards Categories: Movies, Television, Parties, Rivalries, Rumors,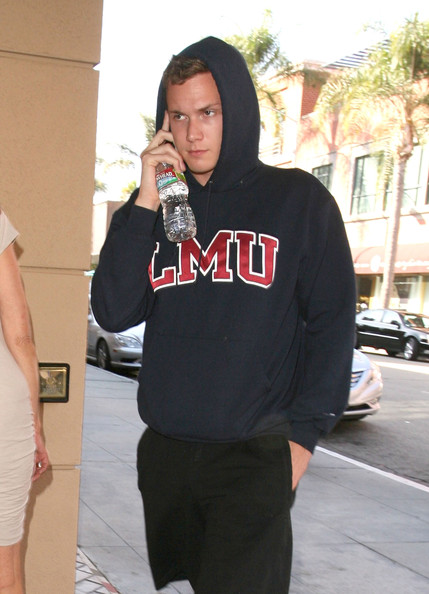 Paris Hilton's brother is in hospital after claiming he was beaten up in an attacked ordered by Lindsay Lohan.
The socialite's younger sibling, Barron, was taken from the Fontainebleau Hotel in Miami, Florida to a medical center on Friday night, and given a CT scan to check for internal injuries. A source told gossip website TMZ.com that the 24-year-old hotel heir was advised to seek emergency medical treatment because his injuries, including several cuts to his face, were so severe.
Barron, who was involved in an altercation while partying at a mansion where the Mean Girls actress is currently staying in the early hours of Friday morning, turned down an ambulance that arrived at his hotel and instead got private transport to the University of Miami Hospital, where he received various treatments.
Barron has claimed that Lindsay approached him at the party with a male friend and told him, "You talk s**t about me to my boyfriend, this is what you get." He also told police that the the troubled star, 27, was laughing as the unknown man then beat him up.
Click to continue reading Paris Hilton's Brother Seeks Medical Treatment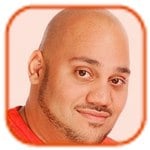 Posted by Andru Edwards Categories: Movies, Television, Parties, Rumors,
Michael Lohan says Lindsay Lohan's friends shouldn't drink in front of her.
The troubled actress' father has warned her pals not to consume alcohol when they're out with Lindsay and is worried their influence might make the recovering alcoholic's sobriety resolution waver. Michael told the New York Daily News newspaper's Confidenti@l section, "She's absolutely fine. She's always great, she's up early every day and I'm happy that she's sober. If [her friends] care about her, they won't drink in front of her."
Lindsay - who completed a 90-day court-ordered stint in rehab this summer - was followed by Oprah Winfrey's OWN network for an eight-part series about her life after treatment, which earned her a massive $2 million pay check. However, the 27-year-old star was spotted on a night out at Sing Sing Karaoke bar in New York City's East Village with some girlfriends - and a male model, thought to be rumored boy toy Liam Dean - on Monday. According to Confidenti@l, Lindsay tried to start a verbal fight and refused to leave at closing time, staying until nearly 6am. While Lindsay did not drink any alcohol herself, her friends finished an entire bottle of Jameson whiskey.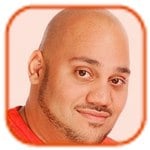 Posted by Andru Edwards Categories: Movies, Television, Drugs, Rivalries,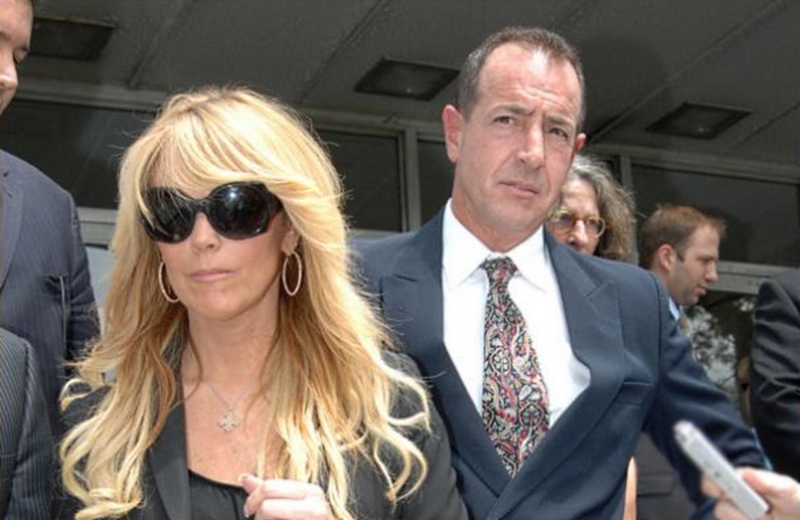 Dina and Michael Lohan have called a truce. The divorced parents of Lindsay Lohan - who have been locked in a bitter war over how to deal with their troubled daughter - had dinner together at the W Hotel in Hollywood on Wednesday, where they agreed to attend family therapy sessions at Lindsay's rehab, the Betty Ford Clinic.
"Dina and Michael were talking nicely to each other and not fighting. There was no booze at the table. Lindsay's parents finally were in the same room without the cops being called and that's a good thing. Both of Lindsay's parents have agreed to put aside all their old bad feelings and to be there together to make sure Lindsay is on the right track," a source said.
Click to continue reading Dina and Michael Lohan Call a Truce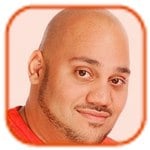 Posted by Andru Edwards Categories: Movies, Drugs,
Lindsay Lohan's father wants her to be transferred to a rehab facility in Florida.
Michael Lohan thinks the 26-year-old Scary Movie V actress - who is more than three weeks into her 90-days of court-ordered treatment - is wasting her time at the Betty Ford clinic in Rancho Mirage, California, because she has already completed the same 12-step program twice before and it failed.
He told gossip website TMZ.com after touching down at Los Angeles International Airport from New York on Saturday, "I want to take care of some things with the court and get her transferred. She's at Betty Ford, I think it's only going to be temporary with regard to recovery, but if she goes to the Lukens Institute, where I want her to go, it's going to be permanent and I'll stake everything on it. I know she'll get better if she goes there."
Click to continue reading Lindsay Lohan's Father Wants Rehab Transfer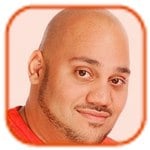 Posted by Andru Edwards Categories: Television, Features,
Michael Lohan is writing his memoir.
The father of troubled actress Lindsay Lohan has signed a deal with South Florida PR firm TransMedia Group and its founder Tom Madden to co-write the book, which will focus on his "rise from drug addiction and imprisonment to a Bible-quoting minister, drug interventionist and successful businessman." Mr. Madden said the tome, I'm Not Your Daddy Dearest... If I Can Turn My Life Around, So Can You, will show a different side to Michael than has been previously portrayed.
"So much of the press Lohan receives misfires as it characterizes him as a 'drug abusing, felonious stock trader,' as opposed to the decent, honorable guy I know. Readers of his tell-all memoir will meet a very different Michael Lohan, the real one," he explained.
The autobiography is also set to focus on Michael's troubled relationship with Lindsay. "Our publicity will show Lohan cares about his daughter, how he battled his own addiction and today helps others stay clean. Often he pleads in interviews for a judge to order his falling star daughter into a six month drugs/detox program which he believes she desperately needs," he added.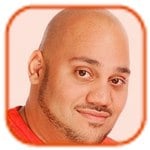 Posted by Andru Edwards Categories: Movies, Rumors,
Lindsay Lohan allegedly hasn't decided if she wants to meet her new half brother once he is born.
The Liz & Dick actress - whose father Michael Lohan took a paternity test recently which confirmed that 17-year-old Ashley Horn is his daughter - reportedly said she wants nothing to do her and called the situation a "circus," but she might still have a relationship with Michael's new baby boy who is due to arrive on January 31.
"Lindsay is very loyal to her mom Dina and hasn't forgiven Michael for leaking a phone call between them last month. What makes matters even more complicated about the new baby Michael is expecting in January is that it's with one of her ex-friends, Kate Major," a source close to the star said.
But Michael said he wants to hear Lindsay's feeling directly from her and hopes she will have a relationship with both of her half-siblings. "What p***es me off is people say sh*t that isn't even what she or we say. If it's not from the horse's mouth it means nothing," he said.
Click to continue reading Lindsay Lohan Might Meet Baby Half-Brother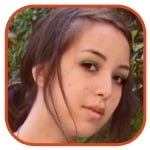 Posted by Robin Paulson Categories: Movies, Television, Child Stars, Features,
So Lindsay Lohan has a half-sister - big deal! Well, that's at least how the actress is handling it, anyway.
Lohan appeared on Friday's Good Morning America to promote her big comeback TV movie, Liz & Dick, and she spared few moments discussing her half-sister Ashley Horn, who was recently revealed by her father Michael on The Trish Goddard Show earlier this week.
When talk show host Amy Robach brought up the subject of her new family member, Lindsay responded, "I didn't even hear that, so thanks for the news." Robach pressed on again and Lindsay was more adamant: "I don't pay attention to any of it. I can't... I don't really want to get into that because. I want to stay on the positive side of things."
When previously asked by TMZ about Horn, Lindsay said that "[had] no hard feelings towards Ashley but finds the situation 'disgusting' especially because Micheal had the affair while he was still married to (and having kids with) wife Dina."
Read More

| Daily Mail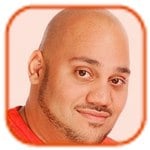 Posted by Andru Edwards Categories: Television, Child Stars, Features,
A paternity test has revealed Lindsay Lohan's father has another daughter.
The Liz & Dick star's dad Michael Lohan appeared on The Trisha Goddard Show to find out whether 17-year-old Ashley Horn is the actress' half sister and he now wants to get to know the teenager after a sample of his DNA proved positive. "While I am sorry this took so long, we finally have the answer, we are all okay with it and we will deal with it in the best way!" he said.
Click to continue reading New Sister for Lindsay Lohan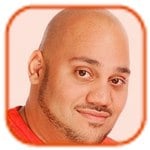 Posted by Andru Edwards Categories: Movies, Television, Child Stars, Legal Issues,
Lindsay Lohan's father is seeking a conservatorship for her.
Michael Lohan is convinced his daughter has resumed abusing drink and drugs and after trying to stage an intervention on Friday he is trying to go through the courts to get a conservator appointed to look after Lindsay.
Michael claims his daughter is hanging out with the wrong people, including her mother, Dina Lohan. He is not requesting he be made conservator - an appointed person who has legal control over the subject - as he doesn't want to be in control of Lindsay's finances, so people can accuse him of going after her money. According to website TMZ, Michael wants a judge to decide who to appoint conservator, but he says he will not accept Dina.
Michael has told his lawyer the first thing he plans once there is a conservatorship in place is to convince them to send Lindsay to rehab. He claims every time Lindsay has been to rehab "she went in dirty and didn't come out clean."
Click to continue reading Lindsay Lohan's Father Seeking a Conservatorship
© Gear Live Media, LLC. 2007 – User-posted content, unless source is quoted, is licensed under a Creative Commons Public Domain License. Gear Live graphics, logos, designs, page headers, button icons, videos, articles, blogs, forums, scripts and other service names are the trademarks of Gear Live Inc.