Michael Fassbender and Lupita Nyong'o are reportedly dating.
The Shame star is said to have been romancing his 12 Years A Slave co-star on and off in recent months but he is now keen to show her he's "serious" about their relationship.
"They have an incredible connection after the whirlwind of filming 12 Years A Slave and then promoting it together. In September during the Toronto Film Festival they had a brief romance. Now Michael is intent on showing how he wants to get serious again and made a point of bringing his mum Adele to the Oscars rather than a date. Lupita's the most in-demand woman in the world at the moment so it will be hard to make it work but their chemistry is undeniable," a source said.
Lupita, 31, grew close to 36-year-old Michael - who was previously in a relationship with Gerard Butler's ex-girlfriend Madalina Ghenea - when they filmed the Oscar-winning biopic and she admitted they shared a "ritual" where they'd "look into each other's eyes" and an "embrace" to help them cope with the intensity of the scenes they were working on.
Click to continue reading Michael Fassbender and Lupita Nyong'o Dating?
Michael Fassbender is dating Gerard Butler's ex-girlfriend.
The 12 Years a Slave actor is reportedly in a relationship with Romanian model and actress Madalina Ghenea, having moved on from Olympian Louise Hazel, who he was rumored to have been dating since May last year. According to The Sun newspaper, the 36-year-old star went on a trip to New Zealand with the beauty in November and spent the New Year with her in Romania. He was keen to keep their love a secret after deciding to take older sister Catherine to the Golden Globes in Hollywood on Sunday, instead of his new love, where he missed out on an award for Supporting Actor (Drama, Musical or Comedy) to Dallas Buyers Club star Jared Leto.
Click to continue reading Michael Fassbender Dating Gerard Butler's Ex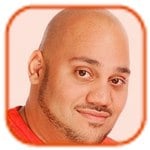 Posted by Andru Edwards Categories: Movies, Dating, Features,
Michael Fassbender doesn't think that he's good looking.
The Shame actor suffered with bad hair and skin when he was a teenager and never imagined he would end up as a sex symbol. He told the latest edition of ELLE UK magazine, "I've never really thought of myself as good looking. I think of myself as, you know, alright. I used to have bad acne as a teenager, so all of this is a bonus now, the fact that I don't have pimples any more. And my hair was also, you know, unfortunate. I had really long hair. I mean, I tied it back most of the time, but I had all these frizzy bits coming off the top."
Michael - who claimed he was flattered to be named the eighth sexiest male movie star worldwide in a poll earlier this year - has previously said he knows a lot of girls only talk to him because he is famous: "You become a lot more successful in terms of, like, talking to a girl. She's all of a sudden more interested in me. I know that three years ago, she would've walked away after two sentences left my mouth. I remember I was sitting at this table and I was talking to this girl. I was like, 'God, I am so boring right now.' But she was like, 'That's so interesting!' I was like, 'You know what? Five years ago, this would not have been interesting to you.'"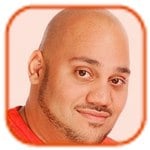 Posted by Andru Edwards Categories: Movies, Sports, Dating, Rumors,
Michael Fassbender is dating British Olympian Louise Hazel.
The X-Men: First Class actor - who split from Shame co-star Nicole Beharie in January - is thought to be getting cosy with the heptathlete and has introduced his new girlfriend to Hollywood pal Bradley Cooper. The couple reportedly dined with The Hangover Part III star while he was in London to promote the movie last Friday, enjoying a meal at the Wolseley cafe in Piccadilly, before unwinding with drinks at the Bulgari Hotel in Kensington.
"They are dating. Michael has been talking to her while also filming X-Men: Days of Future Past in Montreal. He comes back to London to see her," a source said.
Louise, 26, represented Team GB in the London 2012 Olympics and previously earned a gold medal in the 2010 Commonwealth Games.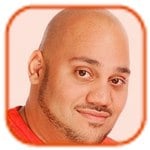 Posted by Andru Edwards Categories: Movies, Television, Features,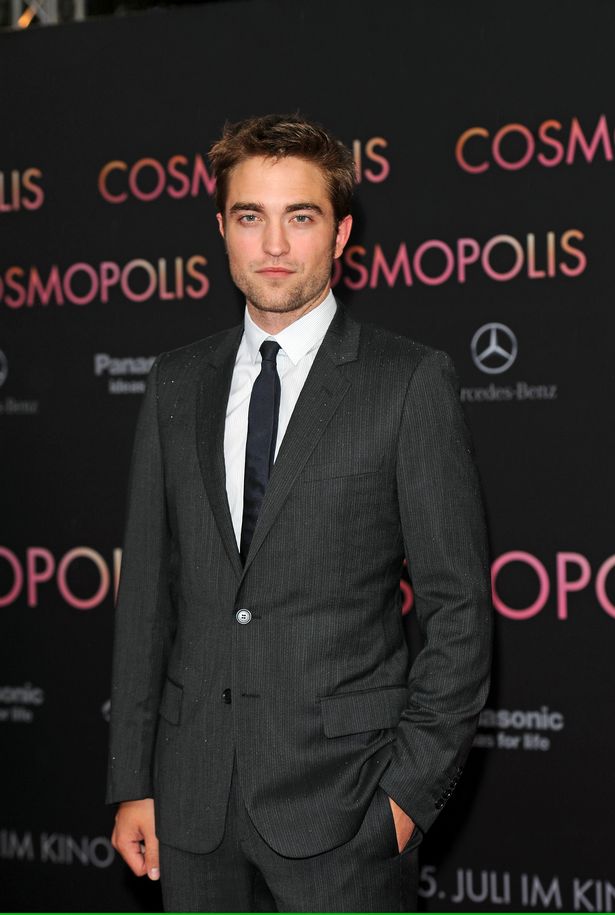 Robert Pattinson has been named the sexiest man in the world.
The Twilight actor has topped Glamour's 50 Sexiest Men of 2012 poll beating a host of famous hunks to take the British magazine's title for the fourth year in a row. The 26-year-old star beat Thor star Tom Hiddleston and Hollywood heartthrob Johnny Depp into second and third place respectively.
The top five was rounded off by Michael Fassbender and Sherlock actor Benedict Cumberbatch.
Other hunks to make the top 10 included Robert Downey Jr., Robert's Twilight co-star Taylor Lautner and Henry Cavill - who will be seen next year playing Superman in Man of Steel.
Over 40,000 people voted in this year's poll and notable entries in the top 20 include Alexander Skarsgard (14), Batman actor Christian Bale (18) and his Dark Knight Rises co-star Tom Hardy (20).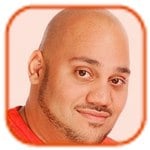 Posted by Andru Edwards Categories: Movies, Dating,
Michael Fassbender is dating Nicole Beharie.
The 35-year-old actor - who previously romanced his X-Men: First Class co-star Zoe Kravitz - admits his relationship with his Shame co-star is "difficult"' because he lives in the UK and she is based in America.
"I'm seeing Nicole. We're trying to see each other as often as possible. That's kind of difficult when she lives [in New York] and I live in England," he said.
Despite dating his co-star - whom he was recently spotted holding hands with in New York - Michael insists they only got together after filming had finished: "Nothing happened while we were filming. We started talking more on the promotion thing. So, yeah, it just sort of unfolded like that."
The Prometheus actor admitted he has recently started cooking again because he finds working in the kitchen "theraputic" after previously "falling out of the habit" of preparing his own meals: "If there's friends around, I'll cook. Or if I have a girlfriend. But on my own I kind of fell out of the habit of it, and it's a shame really because I know it's good for me. It's something quite therapeutic."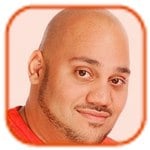 Posted by Andru Edwards Categories: Movies, Features,
Michael Fassbender admits he gets "seduced" by money.
The Shame actor has to "keep an eye" on himself to ensure he doesn't get greedy or obsessing about himself and his own brilliance.
There's no point thinking, 'Well my life's certainly worked out, I've got all the answers.' It would be wrong for me to say that I don't get seduced by certain things. That things don't become tempting. Like, you know, money. How much money does one need? Let's start with that, that's a pretty good one. So that, you know. Greed, things like that. Vanity, believing the hype. You have to keep an eye on those things."
Michael believes the best way to stay grounded is to keep a "simple" lifestyle and always associate with the same group of friends: "There's another side of me that's very simple. I keep my lifestyle pretty simple and my possessions are pretty simple. I don't have a very complicated bank balance, but that's not the only thing. How does anyone do it? You make sure you've got a good network of friends, I like to hang around with good people and work with good people."
Michael Fassbender is thought to be dating his Shame co-star Nicole Beharie.
The Irish/German actor - who currently lives in London - was seen arm-in-arm with the 27-year-old beauty in New York's Soho district. The pair both starred in the critically acclaimed movie directed by Steve McQueen, but despite the film's subject being about Michael's character's sex addiction, Nicole's character was one of the only people he did not have sex with.
Michael and Nicole seemed happy in each other's company as they did some shopping, both dressed casually in training shoes.
However, the 34-year-old actor has previously revealed he has found it hard to maintain a relationship while balancing his hectic work schedule: "To be honest, relationships as a whole for me in this industry have been a difficult thing to maintain. It goes with the territory. I would be prepared to walk away from relationships because of my job. I wanted to give this everything and go for it 110 per cent, so I guess my work has taken precedence over that."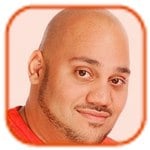 Posted by Andru Edwards Categories: Movies, Clothing, Style,
300 hunk Michael Fassbender likes wearing leather Speedos.
The Fish Tank actor, who dons a series of unusual outfits for his roles in forthcoming movies Jonah Hex and Centurion, refuses to limit himself to art house movies because he prefers the outfits he dons for big-budget films.
"I like doing both kinds of films. It doesn't always have to be social commentary. Besides, I like running around in a leather Speedo."
The actor also admits he is willing to tackle almost any film role if it feels right, and doesn't worry about embarrassing himself in the process:
"I've been going on my gut pretty much from the beginning. I'm not always going to get it right, but risk interests me. There is some embarrassing element to everything I do in life. I used to beat myself up about it, but if you're really going to learn and expand you've got to be open to doing things that perhaps don't work out in the way you envisaged."
© Gear Live Media, LLC. 2007 – User-posted content, unless source is quoted, is licensed under a Creative Commons Public Domain License. Gear Live graphics, logos, designs, page headers, button icons, videos, articles, blogs, forums, scripts and other service names are the trademarks of Gear Live Inc.