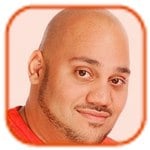 Posted by Andru Edwards Categories: Movies, Weddings, Rumors,
Michael Douglas and Catherine Zeta-Jones are planning to renew their wedding vows.
The couple - who have children Dylan, 13, and Carys, 10, together - separated last August after 14 years together but reconciled later in the year and now want to reaffirm their commitment to one another on their shared birthday in September.
"Michael and Catherine have been through a lot together over the last few months. They would love to renew their wedding vows and have thought about doing it on their shared birthday, September 25th," a source said.
The Hollywood couple have sought therapy to help get their marriage on track and now have a number of systems in place to help maintain their relationship. "Counselling has been a massive help for Catherine and Michael. They've been working on different ways to express feelings - including daily journals. They only show them to each other if things get bad - it's a way of giving them an outlet. They're going to take one month apart a year - they've realised how important it is to take a breather and allow themselves time to take stock," the source explained.
Michael Douglas would consider having cosmetic surgery.
The 68-year-old star - who battled throat cancer in 2010 - insists he wouldn't think twice about going under the knife and would do "whatever works" to improve his look. When asked if he would have plastic surgery, he said, "I'd contemplate it in a minute, are you kidding? Are you talking about real life? I'd contemplate it in a minute. Why not? Whatever works."
As well as contemplating changes to his body, Michael had to add new strings to his bow to portray late homosexual pianist Liberace in his latest movie, Behind the Candelabra, and he enjoyed playing a different sort of character to the usual "contemporary guys" he portrays. When asked if he had to add new skills to his acting repertoire for the film, he added, "Yeah, sure. Piano, flamboyant stage performer. There was a certain style that the piece required which I hadn't done before. This was a character piece and all my career I've played contemporary guys with an angst of one sort or another. There was a theatricality that was a joy."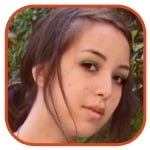 Posted by Robin Paulson Categories: D-List, Movies, Music, Sports, Television, Engagements, Weddings, Celebrity Babies, Rivalries, Photos, Paparazzi Photos, Features,
+ Despite having written over 7,000 tweets and uploaded nearly 1,000 Instagram photos, Lena Dunham says that social networking puts her "under great duress." Cry me a river and delete your Twitter and Instagram accounts already.
+ Catherine Zeta Jones and Michael Douglas were spotted for the first time together in New York since news of their separation. It's nice to see a Hollywood couple making it work!
+ Real estate mogul Taylor Swift has had her people busy building a wall around her Rhode Island beachfront castle, and her neighbors and surrounding surfers are not too pleased with the construction.
+ Modern Family star Ty Burrell attended a surprise lesbian wedding at his bar in Utah, going so far as to sign as an official witness for the couple.
Click to continue reading Celeb Chatter: Lena Dunham Hates Twitter, T. Swift Angers Neighbors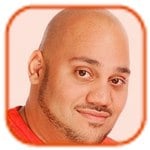 Posted by Andru Edwards Categories: Movies, Rumors,
Michael Douglas is back with Catherine Zeta-Jones.
The 69-year-old actor was overheard taking a "very important" call from his wife who called to wish him luck during his red carpet appearance at the premiere of his latest film Last Vegas in New York City on Tuesday. According to sources, Michael - who was also spotted wearing his wedding ring - left reporters waiting as he spoke to Catherine.
"She called to wish him good luck and he said, 'Thanks honey.' The only reason she wasn't by his side is because she didn't want to take attention away from the film. It was Michael's night. She wanted to say hello and didn't realize he was on the carpet already," a source told the New York Daily News' Confidenti@l column.
The couple - who have two children Dylan, 13, and Carys, 10 - took a temporary "break" from their 13-year marriage in August but sources claim Michael openly revealed he had reconciled with Catherine, 44, at an after-party later that evening.
Click to continue reading Michael Douglas Back with Catherine Zeta-Jones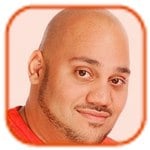 Posted by Andru Edwards Categories: Movies, Divorce, Rumors,
Michael Douglas has denied there is a "crisis" in his marriage to Catherine Zeta-Jones.
The 68-year-old actor, who is currently promoting his new film Behind the Candelabra, insisted that his marriage is "fine" and they are simply having a "temporary separation." Talking to the press at the premiere of his new film he said, "I have a crisis at home? No ... We, we are fine. My wife and I are, are fine."
The pair - who wed in 2000 in a lavish ceremony at Manhattan's Plaza Hotel in New York City - were last photographed together in April and are reportedly receiving counseling in an attempt to save their relationship. Catherine appears to want to do all she can to make things work and maintain her 13 year marriage. According to previous reports, the Red 2 star has admitted to friends she would do "everything in my power" to keep their family - which includes their children Dylan, 13, and Carys, 10 - together.
It has also been said the couple are seeking help through counseling, which has been described as the star's "last throw of the dice."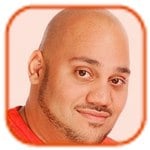 Posted by Andru Edwards Categories: Movies, Break-ups, Divorce, Rumors,
Michael Douglas' father has urged his son to patch things up with Catherine Zeta-Jones.
The Hollywood couple called time on their relationship earlier this week in order to "evaluate their marriage," but Michael's dad Kirk Jones has begged the Behind The Candelabra star to save his romance before it's too late. "Kirk likes Catherine and has told Michael to sort his problems out. He's been with his wife Anne for almost 60 years and thinks marriage is about sticking with someone through good and bad," a source close to the family told The Sun.
Neither Michael nor Catherine have made any movements to file for divorce or legally separate and are said to be working through their differences. "Michael is still talking to Catherine and their family and friends are trying to help them work through their issues," a friend of the couple said.
The pair's 13-year marriage has been rocked by numerous stresses in the last three years with Michael being diagnosed with throat cancer in 2010 - which he beat - and Catherine suffering from bouts of bipolar II disorder, most recently in May this year.
Click to continue reading Michael Douglas Urged to Repair Marriage
Michael Douglas claims Catherine Zeta-Jones has got her bipolar II disorder under control.
The Chicago actress checked herself into a clinic to monitor her ongoing battle with the condition - which can cause high and low mood swings, as well as depression - in April and now the Behind the Candelabra star admits his wife of 12 years is finally on the road to recovery.
"Sometimes you don't think you need any meds at all, and you forget your meds. Then all of a sudden, you get on a real ride. But she's fine. She's got it stabled out. She's doing great and I can't wait to see her," he said.
The 68-year-old actor - who has two children Dylan, 12, and 10-year-old Cary with Catherine - admits the mental health condition is unpredictable and can creep up on you at any time but insists the troublesome time has bought them closer together. "It's a slippery slope, this bipolar stuff," he added.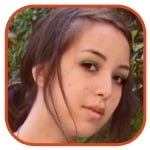 Posted by Robin Paulson Categories: Movies, Features,
The internet got a little too intrigued by Michael Douglas' sex life recently, and - not surprisingly - he's looking to clarify his previous comments to quell the interest.
In an interview with The Guardian, Douglas - who is married to Catherine Zeta-Jones - spoke frankly about the possible sources of his throat cancer, pointing out that one can contract the cancer-causing human papillomavirus (HPV) from oral sex. His rep was quick to issue a statement about what he wants you to think Douglas said: "Michael Douglas did not say cunnilingus was the cause of his cancer. It was discussed that oral sex is a suspected cause of certain oral cancers as doctors in the article point out but he did not say it was the specific cause of his personal cancer."
During an interview later that day, Douglas furthered the statement, noting the internet's fascination with the story: "In the last 24 hours I have become the poster boy for oral cancer... And just so we all understand, I think we would all love to know where our cancer comes from. I simply to a reporter tried to give a PSA announcement about HPV and a virus that can cause oral cancers, and is one of the few areas of cancers that can be controlled, and there are vaccinations that kids can get. So that was my attempt."
Read More

| People

Michael Douglas believes his throat cancer was caused by oral sex.
The Behind the Candelabra star, who was diagnosed with stage four cancer in 2010 but has been free of the illness for two years, has no regrets about spending years smoking and drinking, for which he sought treatment in rehab in 1992, because he doesn't think it caused him to get sick.
"No. Because without wanting to get too specific, this particular cancer is caused by HPV [human papillomavirus], which actually comes about from cunnilingus [oral sex performed on a female]," the 68-year-old actor, who is married to Catherine Zeta-Jones, told the Guardian.
The actor, who has two children, Carys, 10, and Dylan, 12, with Catherine, as well as 34-year-old son Cameron, who is serving a jail sentence for drug offenses, with his first wife Diandra Luker, was initially worried that stress had made him ill but now believes it was caused by a sexually transmitted disease: "I did worry if the stress caused by my son's incarceration didn't help trigger it. But yeah, it's a sexually transmitted disease that causes cancer. And if you have it, cunnilingus is also the best cure for it."
Click to continue reading Michael Douglas Knows What Caused His Cancer
Catherine Zeta-Jones' marriage to Michael Douglas has become stronger since she was diagnosed with bipolar disorder. The Welsh actress has revealed she got to know herself and her 68-year-old actor husband - with whom she shares daughter Carys, nine, and son Dylan, 12, - much better since she was went public with her diagnosis last year.
The 43-year-old Broken City star told the December issue of InStyle, "It's been an intense time, in good ways and bad. You find out who you really are and who you're married to. You find things inside yourself you never imagined were there."
Catherine also opened up about how she tries to keep herself healthy by completely avoiding the Internet: "You can't escape what people say, and if you're human it can be painful. The smartest thing I did was to stop going online. I'm the sort of person who will just look for the negative. My husband] Michael [Douglas] can't really understand it, but that is the way I am. With my bipolar thing, that's poison. So I just stopped. Cold turkey. And it's so liberating."
Click to continue reading Catherine Zeta-Jones' Bipolar Disorder Made Her Marriage Stronger
© Gear Live Media, LLC. 2007 – User-posted content, unless source is quoted, is licensed under a Creative Commons Public Domain License. Gear Live graphics, logos, designs, page headers, button icons, videos, articles, blogs, forums, scripts and other service names are the trademarks of Gear Live Inc.