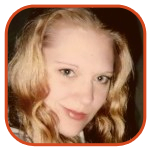 Posted by K.C. Morgan Categories: Movies, Music, Child Stars, Videos,
"After serious thought and conversation last night … with all due respect to those who have both gotten on my nerves for reporting things that weren't true, (as well as things that were), I want to make a public statement that I will not be commenting on ANYTHING relating to my daughter Lindsay [Lohan], or ANYTHING my ex wife Dina, or any 'sources' related to her, might say."
Michael Lohan released that statement out of nowhere this week, just days after multiple comments to the press regarding his role in his daughter's life. "I realize how my statements and actions have had a ripple effect on [my family]…the things I have said and done, have caused hurt, pain and embarrassment for all of them."
Just to be clear, Lohan added: "I WILL NOT respond, in ANY way to what is said or done, to me."
Lohan ended his statement (which we've paraphrased in the interest of brevity) with a polite request that no one contact him again. He sent his statement to CNN, one of the least-watched news agencies in the world … and frankly, we expect to hear from him again very soon.
Read More

| CNN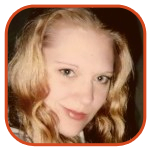 Posted by K.C. Morgan Categories: D-List, Child Stars, Drugs, Drunk, Rumors,
Michael Lohan allegedly made some pretty strong statements to the press recently about his daughter Lindsay Lohan.
TMZ reports that Michael is threatening to start abusing drugs and alcohol to enter the Betty Ford Center as a patient, as it seems Linds will see him no other way.
Coming on the heels of his surprisingly lucid, straightforward interview with Perez Hilton, this just sounds … well, crazy.
Read More

| TMZ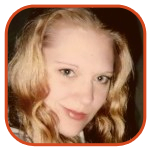 Posted by K.C. Morgan Categories: D-List, Child Stars, Drugs, Legal Issues, Videos,
Blogger Perez Hilton recently sat down with Lindsay Lohan's father, Michael Lohan, to conduct an in-depth interview about the price of fame…and all those who are close to it. Lohan talked at length about daughter Lindsay, and his own motivations where she is concerned.
"I genuinely wish Lindsay Lohan to get well," Perez started out by saying, before he began to tear into Michael. "Some would criticize your methods for trying to get her better," he pointed out.
"You don't know how long I tried to deal…without reaching out to the media," Michael Lohan defended himself, declaring "family therapy … is what Lindsay needs." He added that if Linds would agree to family counseling, he would never speak out about her publicly again … but then he added, "Has everything I've said proven true?"
"That doesn't make it okay," Perez countered quickly.
"I don't care what people think. I care what God thinks," Michael Lohan answered. "I know I've been wrong when I spoke out … but one thing is clear. I love my daughter. I love my children."
Click to continue reading Michael Lohan Talks Fame, Therapy and Lindsay in New Interview
Read More

| Perez Hilton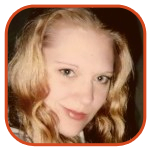 Posted by K.C. Morgan Categories: D-List, Movies, Music, Child Stars, Drugs, Legal Issues, Rumors,
Lindsay Lohan recently sent a letter to her father, Michael Lohan - using all the proper legal channels, of course.
Linds had a cease-and-desist letter penned and sent to dear old dad, threatening to sue him for damages if he attempts to sell or otherwise publicize excerpts from the diary she wrote in 2007, during one of her stints in rehab.
Michael and Lindsay often communicate indirectly through the press, a route taken by another famously feuding parent-child pair, Candy and Tori Spelling.
Courtney Love and Frances Bean Kobain go at each other via social media.
And everyone who isn't worth millions? They just use the telephone to talk to their parents.
Don't forget to follow VIP Breakdown on Twitter to get all the latest scandal, gossip and celebrity secrets.
Read More

| Los Angeles Times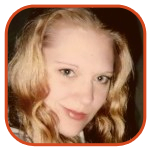 Posted by K.C. Morgan Categories: D-List, Movies, Music, Child Stars, Drugs,
In an interview conducted with Vanity Fair just one week before she went to jail for 17 days, Lindsay Lohan talked about addictions and the trauma in her life. Trauma that Linds thinks is largely created by her father, Michael Lohan.
This one's a real doozy, folks.
In the interview, Lohan categorically denies that she has substance abuse issues. "If I were the alcoholic everyone says I am, them putting a [SCRAM] bracelet on would have ended me up in detox, in the emergency room, because I would have had to come down from all the things that people say I'm taking and my father says I'm taking—so that says something, because I was fine," Linds explains. She also said, "I've never abused prescription drugs."
"I think my biggest focus for myself is learning how to continue to get through the trauma that my father has caused in my life." Michael Lohan has been a near-constant fixture in the press both for his love affairs and his off-again relationship with his daughter.
But Lindsay isn't going to spend the rest of her life thinking about Michael - she hopes to get her derailed career back on track. "I don't care what anyone says. I know that I'm a damn good actress," she said. "I know that in my past I was young and irresponsible—but that's what growing up is. You learn from your mistakes." One hopes.
The Lindsay Lohan issue of Vanity Fair will appear on nationwide newsstands by September 7.
Read More

| Vanity Fair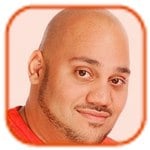 Posted by Andru Edwards Categories: Movies, Child Stars, Drugs, Legal Issues,
Lindsay Lohan has passed two drug tests.
The actress - who was ordered by a court to agree to random screening under the conditions of her recent probation hearing for driving under the influence (DUI) convictions - is said to be doing well in her bid to stay sober.
"She is clear of illegal substances. She has already taken two tests and passed both," a source revealed.
The 23-year-old star - who was also told she must wear an alcohol-monitoring SCRAM bracelet - has impressed her parents with her bid to stay "on the straight and narrow."
Her father Michael Lohan - who has repeatedly claimed the actress needs treatment for prescription drug addiction - said, "I am happy for her. She's on the straight and narrow. I hope it continues."
Michael and ex-wife Dina Lohan - who have feuded bitterly over their famous daughter - appeared before a judge in New York yesterday and claim their ongoing dispute over child support for their three kids is now resolved, leaving them to focus on helping Lindsay.
Click to continue reading Lindsay Lohan Passes Drug Tests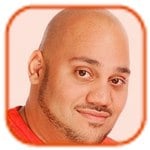 Posted by Andru Edwards Categories: Movies, Legal Issues, Parties, Rumors,
Michael Lohan claims daughter Lindsay Lohan would rather go to jail than rehab.
The Mean Girls actress is due in court tomorrow and may be sent to prison for violating her probation following her arrest for driving under the influence (DUI) in 2007, but Michael insists that wouldn't bother her.
He told X17, "Lindsay doesn't need to go through the jail process. She thinks that three days in jail is better than 60 days in rehab and she's sadly mistaken. Lindsay doesn't realize how horrible it is to be in jail for one, two, three days or longer. It's something that would stick with her for the rest of her life and she doesn't need any more torment."
Troubled Lindsay - who spent 84 minutes in jail in 2007 - is currently in France at the Cannes Film Festival and may not be able to get back to Los Angeles due to the volcanic ash over Europe, which is threatening flights. However, Michael's lawyer, Lisa Bloom, insists she shouldn't have gone with such an important date looming:
Click to continue reading Michael Lohan Says Lindsay Would Prefer Jail to Rehab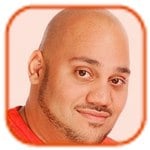 Posted by Andru Edwards Categories: Movies, Drugs, Drunk, Legal Issues,
The celebrity with a family that cares: Lindsay Lohan's father has begged a judge to order her to rehab.
Michael Lohan - who has repeatedly claimed the actress is addicted to prescription drugs - had his lawyer Lisa Bloom write a letter to the official presiding over her driving over the influence (DUI) probation case asking for more steps to be taken to intervene in his daughter's life. The note read: "It is clear to Michael that the current court-ordered condition of her probation - namely, that she is required only to attend alcohol education classes - is insufficient."
The letter goes on to ask that the judge "order Lindsay into an inpatient residential drug and alcohol treatment program." In the document, obtained by TMZ, it is suggested the Mean Girls star could receive treatment at New York facility Cold Spring Hills, adding, "Her family could easily attend family therapy with her as needed."
Michael acknowledges the 23-year-old star may not be sent to rehab, so has also suggested an alternative intervention plan. The letter explains, "Michael respectfully requests the Court order Lindsay to be subject to frequent, random, court ordered drug testing; that Lindsay be subjected to random searches of her home and person by law enforcement; and that Lindsay's probation be extended for an additional term of years to continue her period of court supervision."
Click to continue reading Michael Lohan Wants Lindsay in Rehab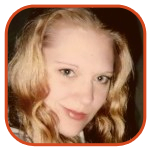 Posted by K.C. Morgan Categories: D-List, Dating, Engagements, Hook-ups, Rumors,
Lindsay Lohan recently said her father Michael Lohan's new marriage makes her want to "vomit," and the media is starting to piece together the meaning of her statement.
Michael Lohan is engaged to Kate Major, the former Star reporter who enjoyed about two weeks of tabloid fame as the Other Woman in the Jon Gosselin-Hailey Glassman romance which unfolded last summer.
But Major is more of a major fame-follower than we already believed. According to E!, Major and Lindsay Lohan used to be best friends back when Kate was still writing about celebs instead of dating them. For her friendship, Major was privileged to exclusive stories.
Anyone else feeling a little nauseous?
Read More

| E! Online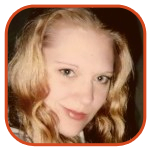 Posted by K.C. Morgan Categories: D-List, Movies, Television, Child Stars, Rumors,
Apparently, Michael Lohan ran out of taped conversations of himself and daughter Lindsay (you remember her - she used to be a movie star). Now, he's revealing talks he shared with Jon Gosselin, infamous father of eight. And while I haven't heard them, I bet there's no missing minutes on these tapes.
It's handy that Michael Lohan never forgets to turn his equipment on when he's chatting over serious matters with friends and family. Somebody please give this guy a job. He's desperate to be a star.
"I mean, I put my kids out there to every pedophile on the planet and they never got paid for it? It's disgusting," Jon Gosselin laments at one point during the taped conversation. There are so many problems with this statement, we don't have time to go over them all.
Michael Lohan taped conversations with his daughter, leaked them to the press and continually perpetuates her image as a tabloid queen (and once she was a bankable Hollywood star…how sad). Jon Gosselin isn't concerned with exploiting his kids - so long as they get paid properly for it.
So…who's the worse father?
Read More

| Perez Hilton

© Gear Live Media, LLC. 2007 – User-posted content, unless source is quoted, is licensed under a Creative Commons Public Domain License. Gear Live graphics, logos, designs, page headers, button icons, videos, articles, blogs, forums, scripts and other service names are the trademarks of Gear Live Inc.