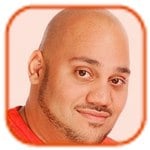 Posted by Andru Edwards Categories: Movies, Child Stars, Legal Issues, Rumors,
Lindsay Lohan is reportedly seeking a restraining order against her father.
The Liz & Dick star - whose father Michael staged an unsuccessful intervention with her on Friday amid fears she is drinking and using drugs again - is said to be looking into filing a protection order against him. A source close to the 26-year-old actress told gossip website TMZ that Lindsay feels the only way to stop her father from interfering in her life is to take legal action.
The troubled starlet - who recently cut Michael out of her life after he recorded their telephone conversation during which she was fighting with her mother Dina and made it public - will allegedly meet with a lawyer in New York next week and has the full support of Dina.
Meanwhile, fitness trainer Josh Chunn - who Michael claimed is dating his daughter and was present during his failed intervention - has opened up about his relationship with her: "I've been trying to get Lindsay to focus. But how do you get her to focus with all the stuff going on around her? I can barely focus. She's a strong girl. She's cleaning up. I just want her to be OK. I think I'm the best influence on her. The deal is she is surrounded by a bunch of f**k-ups."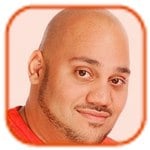 Posted by Andru Edwards Categories: Movies, Television, Child Stars, Drugs, Drunk, Rivalries,
Lindsay Lohan's father Michael is said to be using her to stay in the spotlight.
The Liz & Dick actress's mother Dina Lohan has claimed that her ex-husband only attempted to stage an intervention with their daughter - who reportedly failed to show up for work on the set of her new movie The Canyons this week - because he wants to be famous himself.
"This sole act by my ex was not an intervention nor was this extreme antic sanctioned by any member of Lindsay's family or her professional team of handlers. It's all about her father obsessed with making a name for himself in the news once again. It's sad and I hope he stops masquerading as her father in public and starts acting like one in private," Dina told TMZ.
Michael tried to stage an intervention at his daughter's home in Beverly Hills on Friday because he fears she has relapsed and is drinking and using drugs again. He claimed he was worried about the 26-year-old star following a string of troubling incidents recently including a huge fight with her mother Dina and said he did not involve Dina in the intervention because it would be "like the blind leading the blind."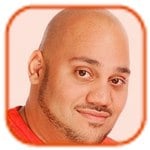 Posted by Andru Edwards Categories: Movies, Child Stars,
Lindsay Lohan had to go to hospital after suffering a bad asthma attack, according to her mother.
The 26-year-old actress was taken to the Mount Sinai Medical Center in New York City on Sunday night after complaining of severe chest pains which she believed were a symptom of pneumonia. According to Dina, 50, the high pollen count in the city triggered her daughter's asthma, which was so severe she had to have medical attention.
"Lindsay had not been feeling well all last week following a week of high pollen counts in New York. She has had bronchial asthma ever since she was little," Dina said.
It was the showbiz matriarch who made Lindsay go to the hospital because she was so worried about the state of her breathing. "Dina brought Lindsay to the hospital emergency room herself. She's at Dina's home now, resting. Her mother is keeping a close eye on her. She's safe," a source told New York Daily News.
Click to continue reading Lindsay Lohan Had an Asthma Attack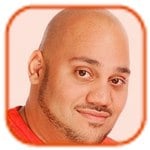 Posted by Andru Edwards Categories: Movies, Television, Child Stars, Rants,
Lindsay Lohan's dad has accused her mother of ruining her life. The patriarch told RadarOnline that there is trouble brewing between the parents of the former Disney star and her siblings.
After hearing that Dina Lohan - the mother of Lindsay, her sister Ali and brothers Cody and Michael - is starring in a reality show, Michael ranted about her participation.
"Are you kidding me? She's out of her mind. What is she trying to do the same to someone else? Her reality career is in full drive? Please? She just lied about that too! First, producing a movie starring my son Michael, then a cameo on a show, then her own show!" he said.
Michael said that his ex-wife should not take credit for their children's skyrocketing careers as they did the work themselves: "She brought OUR kids to many levels of success? Please, Lindsay is the talented one; she did it on her own. And as for Ali, her beauty got her in the door! Dina never made it in the modeling or entertainment business! If she accomplished anything, Dina destroyed the kids by lying to them and alienating them from me after the divorce!"
Click to continue reading Michael Lohan: Dina Destroyed Lindsay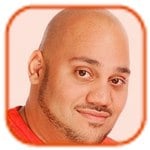 Posted by Andru Edwards Categories: D-List,
Michael Lohan has been rushed back to hospital, just hours after being released.
The showbiz patriarch - who is the father of troubled actress Lindsay Lohan - was taken into hospital after complaining of chest pains last month, and underwent heart surgery in the hope of unclogging an important artery on Monday. While the 51-year-old star was released from hospital in Fort Myers, Florida, this morning after the surgery was deemed a success, he was rushed almost straight back to the emergency room with a bacterial infection.
"When Michael went back to the rehab center he was running a really high fever, so he went directly back to the hospital. He's in the emergency room now," his friend Tom Murro told RadarOnline.com.
Once the former Wall Street trader's condition is stable, it is thought he will return to his court-ordered treatment facility, where he is currently participating in an anger-management intervention scheme after pleading no contest to four domestic violence charges against former fiancee Kate Major.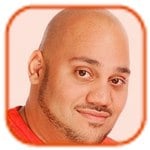 Posted by Andru Edwards Categories: D-List, Break-ups, Legal Issues, Meltdowns,
Like daughter, like father: Michael Lohan has been sentenced to two years probation.
The 51-year-old showbiz patriarch - who is the father of troubled actress Lindsay Lohan - entered a plea of no contest to four domestic violence charges in a Tampa, Florida court yesterday, but escaped a possible four-year jail sentence.
"He will not serve any jail time," said his lawyer Michael Perry.
In addition to probation, Michael - who was arrested following an altercation with former fiancee Kate Major on October 25 - will spend four months working at the Teen Challenge International program and must undertake domestic violence classes and his lawyer hopes he will "benefit" from the sentence.
"I believe he was pleased with the result, he should be. It was a good result and it will benefit him," said his lawyer.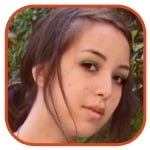 Posted by Robin Paulson Categories: D-List, Legal Issues, Meltdowns, Mug Shots,
Whether it's paparazzi- or crime-related, Michael Lohan can't keep his mug away from the cameras.
The father of the equally-infamous Lindsay Lohan was arrested in Fort Lauderdale this morning for abusing his girlfriend, Kate Major. This is the second time this year that Lohan has been arrested for domestic violence against Major.
Police responded to a call from Lohan's apartment complex around 1:10 a.m., but he was taken to St. Joseph's Hospital for chest pains prior to his arrest. Once he checked himself out, he was on his way to Hillsborough County's jail.
More details are to be released later today, according to Tampa police.
Read More

| E! Online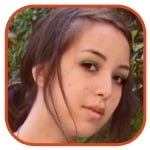 Posted by Robin Paulson Categories: Movies, Child Stars, Legal Issues, Rivalries, Rumors,
What is an unemployed actress to do while she awaits her trial for a stolen $2,500 necklace? Concern herself with more important matters like dropping her last name, of course!
Lindsay Lohan keeps the tabloid spotlight on herself with the announcement -- via her mother, Dina -- that she will be dropping her last name. Madonna, Beyonce, and Prince do it, sure, but isn't it only acceptable if you're a musical artist (or... Fabio)?
"Lindsay is dropping the Lohan and just going by Lindsay... Plus, me and [younger daughter] Ali will be officially changing our last names back to my maiden name, Sullivan," Dina explained.
A source close to the family sheds some light on the rationale behind the name game.
"It's a way for them all to start over. No one in the family want anything to do with Lindsay's father [Michael Lohan] anymore and that includes sharing a last name."
So what does the ever-hopeful Papa Lohan have to say about all this hubbub regarding contempt for his surname?
Click to continue reading Lindsay Breaks-Up With Her Last Name
Read More

| Pop Eater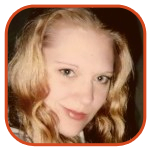 Posted by K.C. Morgan Categories: D-List, Television, Drugs, Drunk, Rumors, Where Are They Now?,
Dr. Drew Pinsky has stated that he wouldn't want to treat Lindsay Lohan on his reality series Celebrity Rehab with Dr. Drew, but he'll lend a helping hand to dad Michael Lohan next season. Reportedly, Michael has joined the cast and started taping... and sources say Lindsay is "upset" and "shocked."

TMZ reports that Michael Lohan began filming the show without even telling his famous daughter, though she's certainly got enough on her mind already.

The rest of the Celebrity Rehab cast is rumored to include Tareq and Michaele Salahi (the couple who allegedly crashed the White House), former Mets pitcher Dwight "Doc" Gooden, Chinese-American actress Bai Ling (The Crow, Anna and the King), Jeremy Jackson (Baywatch) and Michael Lohan.
Read More

| TMZ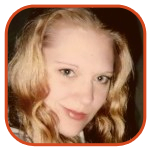 Posted by K.C. Morgan Categories: Television, Child Stars,
When the producers of the Late Show with David Letterman received a call from "someone purporting to be a friend" of Lindsay Lohan, there were understandably psyched about the possibility of having her appear on the show. Press releases were immediately sent out announcing her upcoming appearance.
Lindsay Lohan took to her own Twitter page soon after to refute claims that she would be appearing on the show, and the Late Show was forced to release more statements calling the whole thing a "mistake." And the mistake's name is Michael Lohan, Lindsay's dad.
Michael Lohan told TMZ that it was he who was behind the Lindsay-on-Letterman stunt, saying that he suggested nothing more than a Lindsay-led Top 10 list to the show. He says Linds green-lighted the idea, changing her mind only after her own people decried the whole plan.
Letterman delivered a bit of a tongue-in-cheek apology to camp Lindsay following the incident.
Read More

| E! Online

© Gear Live Media, LLC. 2007 – User-posted content, unless source is quoted, is licensed under a Creative Commons Public Domain License. Gear Live graphics, logos, designs, page headers, button icons, videos, articles, blogs, forums, scripts and other service names are the trademarks of Gear Live Inc.