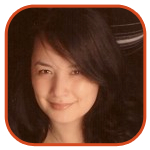 Posted by Veronica Santiago Categories: Music,
Even though she may have abandoned kabbalah, Madonna is apparently not yet ready to give up on Britney.
Five years after collaborating with the pop icon (on their VMAs smooch and the single 'Me Against the Music'), Britney Spears is prepping to work again—this time for her former mentor.
According to rep Liz Rosenberg, Spears will be putting together a piece that will visually incorporated into the upcoming Sticky & Sweet tour. The segment, which will be filmed soon, was something that was specifically requested by Madonna. Details on the video are being kept secret.
Madonna's tour begins in Wales on August 23 and hits the U.S. on October 24.
Read More

|
People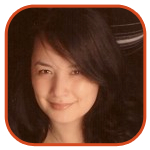 Posted by Veronica Santiago Categories: Music, Clothing, Charity,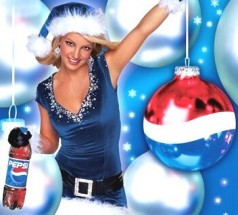 Interested in owning something from Britney Spears' heydey? If so, this upcoming auction might be for you.
The online site Gotta Have It! will be hosting an event later this month featuring memorabilia from a list of iconic artists. Amongst the items offered in the Rock & Roll Pop Art Auction will be a jumpsuit worn by Elvis and a filled-out day planner of Madonna's (written in during her Sean Penn years). Several articles of clothing from Britney will also be up for grabs.
Some of Spears' pieces include:
A t-shirt from her Mickey Mouse Club era. The tee - later given to her grandmother - has Spears' autograph along with Justin Timberlake's, Keri Russell's and Christina Aguilera's.
Outfits from two of her concert tours.
A blue-and-white outfit worn for a Christmas Pepsi campaign.
Bidding will start on July 21 with all proceeds going to charity. More information about the event can be found here.
Read More

|
E! Online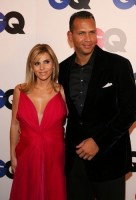 Well, you know what they way—misery does love company.
Today, media attention has slightly shifted away from the Madonna/Guy Ritchie saga and moved on to another troubled couple: Alex and Cynthia Rodriguez. A-Rod recently became the focus of unflattering spotlight when tabloids suggested he was having an affair with the singer.
Although Madonna's rep denies there is anything more than a friendship between the two, it seems the gossip was more than the baseball player's wife could handle. According to the New York Daily News, it appears Rodriguez's five-year marriage may now be over.
In Madonna's defense, this is not the first time the Yankee has embarrassed his wife in public. Last year, Alex was photographed going into a strip club with a dancer. And while Cynthia apparently chose to forgive her husband (she did temporarily move out of their home), things have supposedly been rocky between the two for several months now. Sadly, the couple just welcomed their second daughter, Ella, back in April.
Click to continue reading Alex Rodriguez and Wife Reportedly Split
Read More

|
New York Daily News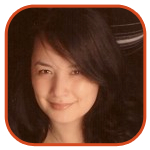 Posted by Veronica Santiago Categories: Movies, Music, Divorce, Rumors,
Despite talk of missing bands and affairs with baseball players, Madonna's publicist insists the singer's marriage is not in trouble.
In an exclusive statement to People, Liz Rosenberg said, "Madonna's husband Guy arrived in New York last night to be with his wife and family (not in a last ditch attempt to save his marriage which does not need saving). There are no plans for Madonna and Guy to divorce."
This denial comes after a few days worth of heated gossip. Just this past weekend, Madonna and Guy Ritchie were seen attending separate kabbalah centers in different countries. Then there were the shots of the ringless fingers. (Older pictures have since proven that the two are known to not wear them.) Now Us Magazine is reporting that the singer has been spending a lot of time with Alex Rodriguez.
Click to continue reading Madonna Denies Divorce Plans
Read More

|
People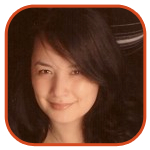 Posted by Veronica Santiago Categories: Movies, Music, Divorce, Rumors,
After nearly 8 years of marriage, it's really starting to look like things are over between Madonna and Guy Ritchie.
Sources say the two have simply fallen out of love and have been living separate lives for some time now. According to one report, Guy has even distanced himself from kabbalah, the set of teachings the singer has been closely associated with.
Although the couple have been dogged by rumors for years, Ritchie's absence from his wife's Rock and Roll Hall of Fame induction in March helped fuel speculation. Now there's word that Madonna, 49, has hired the same lawyer who helped guide Paul McCartney through his high-profile divorce proceedings.
While Guy, 39, could be entitled to nearly 1/2 of the singer's estimated $600 million fortune, friends of the director claim its unlikely we'll be seeing the two in court. According to one source, it's "not his style to start profiteering from such sorry circumstances."
As one would expect, the British journalists have latched onto this story and are continuously churning out new tidbits. Stay tuned for the developments.
Read More

|
Daily Mirror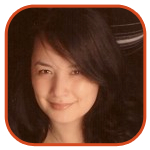 Posted by Veronica Santiago Categories: Music,
Those fortunate enough to live near 17 particular North American cities may have a chance to catch Madonna in concert later this year.
The 'Sticky & Sweet Tour' kicks off this August in Europe and then hits the US just over a month later. The singer will start promoting her album, Hard Candy, in New Jersey on Oct. 23 and eventually wind her way back to the East Coast. Madonna will wrap up in this country on Nov. 26 in Miami. (A full list of stops can be found here.)
Presale tickets for some of the locations will go on sale next Monday, May 12.
Read More

|
People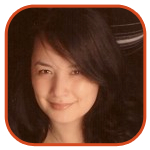 Posted by Veronica Santiago Categories: Music, Photos,
I wonder if Britney Spears is experiencing any pangs of jealousy right now.
Last night during a Paris concert, Madonna found a new lady to tease the audience with. This kiss comes nearly five years after the singer's much talked about smooches with the pop princess and Christina Aguilera. (If you need a reminder of those moments, you can see them again after the jump.)
I guess it doesn't matter if Madonna is 45 or pushing 50. A racy publicity stunt works at any age for her.
Click to continue reading Madonna Back to Kissing Women
Read More

|
Daily Mail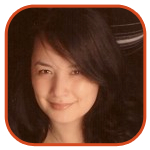 Posted by Veronica Santiago Categories: Movies, Rumors,
Thanks to Tom Cruise, Scientology has been hogging the religious celebrity limelight lately. But whatever happened to that oh-so-hip practice from a few years back?
Well rumor has it that two of the Kabbalah's most high-profile followers may have veered away from its teachings. No not dabblers Britney Spears and Paris Hilton - but rather Demi Moore and Ashton Kutcher. Not only has their service attendance been spotty lately, but Kutcher was apparently seen without the telltale red bracelet. Why? No one seems to know. Maybe they just simply ran out of bleach for the whites?
Whatever the reason, I'm sure Madonna doesn't care. Now she and Guy Ritchie can keep the Kabbalah spotlight focused on them alone.
Read More

|
MSNBC
© Gear Live Media, LLC. 2007 – User-posted content, unless source is quoted, is licensed under a Creative Commons Public Domain License. Gear Live graphics, logos, designs, page headers, button icons, videos, articles, blogs, forums, scripts and other service names are the trademarks of Gear Live Inc.