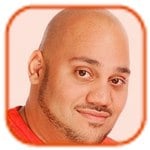 Posted by Andru Edwards Categories: Movies, Television, Rumors,
Lindsay Lohan has started house hunting in London.
The Mean Girls star, who recently documented her struggle to get her life and career back on track on her self-titled OWN series after her six stints in rehab, reportedly wants a fresh start in the UK and thinks it will be good for her career.
"Lindsay's really enjoying being in the UK and has told her pals that she's staying here for good," a source said. "Lindsay has also started investigating getting acting work in London."
Lindsay has been spotted hanging out with many of celebrity pals since arriving in London last month, including Chloe Green and Rita Ora. But news that the 27-year-old actress is thinking about renting a permanent base in the city comes as a surprise as she only moved back to her native New York City from Los Angeles earlier this year.
Click to continue reading Lindsay Lohan Is Moving to London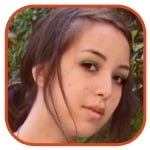 Posted by Robin Paulson Categories: Movies, Television, Features, Rumors,
Lindsay Lohan continues to kiss and tell about her former lovers.
The Canyons star has revealed more details regarding that infamously leaked sex list in a recent interview following the finale of her reality series, Lindsay.
While some stars have vehemently denied having slept with the 27-year-old as others simply have avoided commenting on the matter altogether, Lohan claims that she does feel bad for those on the list: "I don't care about me in that situation - I care about the people that are involved with other people. Because it's really unfortunate and disrespectful."
Lohan explained that she has since realized which person among her circle of friends who leaked the list - a list, she claims, was written to help her through recovery when she was at the Betty Ford Clinic - and has cut said individual out of her life: "I'm pretty sure I know who it is, unfortunately, and they're not a part of my life at all anymore... That is a desperate human being and I hope they find some peace. Because anyone that's willing to do that to someone else is really f***ed up in the head, and I don't want that in my life."
Click to continue reading Lindsay Lohan Talks About Sex List Leak
Read More

| The Daily Mail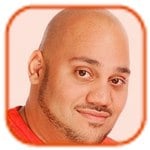 Posted by Andru Edwards Categories: Movies, Hook-ups, Rumors,
James Franco has accused Lindsay Lohan of lying about having had sex with him.
The 127 Hours actor, who is featured on the star's rumored list of 36 sexual conquests, which also includes Fifty Shades of Grey star Jamie Dornan and Justin Timberlake, insists he has never slept with the actress but has written about her and other celebrities in a new poetry book.
"No, I didn't write anything bad about them. And Lindsay herself has told lies about me with her people-she's-slept-with list! So I feel like what I said is much less than what she's said," he said in an interview.
The 27-year-old star reportedly left a list of all the men she has slept with behind in a LA hotel bar after writing it to show off to a group of friends. Although five of the names have still not been revealed, the list includes actor Colin Farrell, Maroon 5 frontman Adam Levine, Zac Effron, Ashton Kutcher and the late Heath Ledger, as well as British stars and entrepreneurs.
Click to continue reading James Franco: Lindsay Lohan Lied About Her Sex List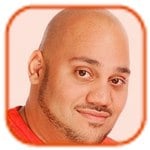 Posted by Andru Edwards Categories: Music, Television, Break-ups,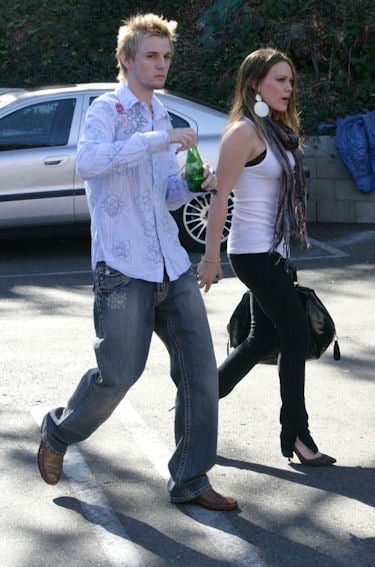 Hilary Duff's ex-boyfriend Aaron Carter wants her back.
The 26-year-old singer-and-actress - who announced she had separated from husband Mike Comrie after three years of marriage in January - dated the former pop star for 18 months when they were teenagers and he now says their split is one of his biggest regrets.
After retweeting a picture of his former girlfriend which was captioned, "Hilary Duff is flawless," Aaron then tweeted, "Don't be that stupid douche that loses the love of your life forever.. Like me.. I'll spend the rest of my life trying to better myself to get back to her. I don't care what ANY of you think. [sic]."
And the 26-year-old star admitted laying bare his feelings had made him nervous. "That tweet just gave me an anxiety attack [sic]," he added.
Click to continue reading Aaron Carter Wants Hilary Duff Back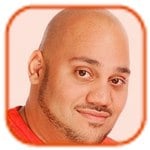 Posted by Andru Edwards Categories: Movies, Television, Legal Issues,
Lindsay Lohan is no longer being sued for an alleged hit and run incident.
Nubia Del Carmen Preza has dropped the lawsuit she filed against the 27-year-old actress in 2012. The nanny claimed she was pushing a baby stroller in West Hollywood in June 2010 when the Mean Girls star hit her with her Maserati.
Preza's lawsuit stated she had suffered "disabling and serious personal injuries, pain, suffering and anguish" and that she was seeking damages for all her medical expenses and lost time at work. A source told gossip website TMZ.com that Nubia has thrown in the towel and didn't get any financial settlement from the actress.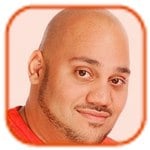 Posted by Andru Edwards Categories: Movies, Dating, Features, Rumors,
Lindsay Lohan insists she's single.
The 27-year-old actress has been linked to model Christian Arno Williams in recent weeks, but has now confirmed she is completely unattached. "I do not have a boyfriend, that can be confirmed," she said in a recent interview.
The Mean Girls actress was also quizzed about filming her new reality show with her "second mother" Oprah Winfrey, explaining that she wanted people who may only know wild persona to discover the "human" side to her: "I was at a point in my life when things were starting to turn around and change, so we thought it it'd be good if people shared that with me and saw a different side of me which that haven't really gotten to see. I wanted to show that I'm just a human being and a normal person and I have every day experiences that everyone else goes through in life."
The flame-haired star claims she's cut all alcohol and drugs out of her life since leaving rehab last year and has finally learned how to enjoy herself on a night out while sober. "I don't go out with my friends and expect them not to have a drink, but that doesn't mean that I have to do the same things as they're doing," she added.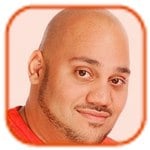 Posted by Andru Edwards Categories: Movies, Rumors,
Lindsay Lohan wants to move to London and "stay under the radar."
The actress - who is said to love the nightlife in the capital of the UK - is has enjoyed a recent trip to the city so much she is keen to make a more permanent switch from Los Angeles.
"Lindsay loves London nightlife and has been out almost every night since she's been here. She feels like she can stay under the radar a bit more here than in LA, and can out more freely. Lindsay has said she'd love to live in Notting Hill," a source said.
It was recently reported Lindsay is dating a British student from Liverpool and she is said to be smitten with part-time model Christian Arno Williams, who she was overheard bragging about their romance during a trip to exclusive celebrity nightspot Boujis in Kensington, London. "Lindsay was overheard gushing about her new boy toy that she has been seen out with this week. Telling anyone who would listen how great he is," an insider previously said.
Lindsay Lohan has had a fling with a British student.
The actress is said to have been secretly dating Christian Arno Williams - a part-time model from Liverpool - after the pair met at the Shangai Fashion Awards, and they have just enjoyed a romantic trip abroad.
"Christian is a total cheeky chappy and has no fear. He caught Lindsay's eye and just went in for the kill. He's very good-looking and Lindsay loves the British accent. They spent loads of time together and got pretty close, quite quickly. Neither knows whether this will lead to anything or if it was merely a holiday romance but, at the moment, Christian is really happy and quite excited. He has only told a handful of people and is trying to keep is discreet, as is Lindsay," a source said.
Since The Canyons star met the Abercrombie and Fitch hunk, they became largely inseparable and she is even said to have given him a $50,000 Rolex watch.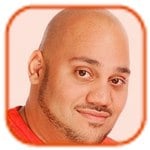 Posted by Andru Edwards Categories: Movies, Television, Rivalries,
Paris Hilton has claimed Lindsay Lohan is "dead" to her.
The blonde socialite has hit out at the 27-year-old actress claiming that she is on her "naughty list" after she allegedly arranged for Paris' brother Barron Hilton to be beaten up. Speaking to the paparazzi as she left the airport in Los Angeles, she said, "She's on my naughty list this year." When ask if she thinks she'd ever make up with Lindsay, she gave a stern, "No."
Paris was determined to make the troubled star "pay" for allegedly arranging for Ray Lemoine to smash up Barron's face at a house party in Miami on December 6.
However, the investigation into the beating has now been closed as Barron, 24, is reportedly being uncooperative with police. The Liz & Dick star previously fell out with Paris in 2006 when society heir Brandon Davis launched a huge rant against Lindsay, egged on by the socialite and businesswoman.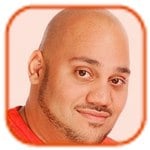 Posted by Andru Edwards Categories: Movies, Television, Legal Issues, Rivalries, Rumors,
Paris Hilton's brother is reportedly planning to sue Lindsay Lohan.
The hotel heiress' younger sibling, Barron, has vowed to take the 27-year-old actress to court after she allegedly ordered for him to be beaten up by Ray Lemoine at a party on Star Island in Miami on Friday night for "talking sh*t" about her boyfriend.
According to TMZ, sources revealed that Paris met with a lawyer on Saturday afternoon before introducing him to Barron and getting the lawsuit up and running. However, sources have since claimed the attack was nothing to do with Lindsay and it was merely a party that got out of hand after Barron, 24, refused to leave the property.
Although in an interview with police, Barron - who posted a picture of his injured face on Instagram three hours after the incident - said Lindsay - who famously fell out with his sister Paris in 2006 - was laughing as Ray hit him.
Click to continue reading Paris Hilton's Brother to Sue Lindsay Lohan?
© Gear Live Media, LLC. 2007 – User-posted content, unless source is quoted, is licensed under a Creative Commons Public Domain License. Gear Live graphics, logos, designs, page headers, button icons, videos, articles, blogs, forums, scripts and other service names are the trademarks of Gear Live Inc.