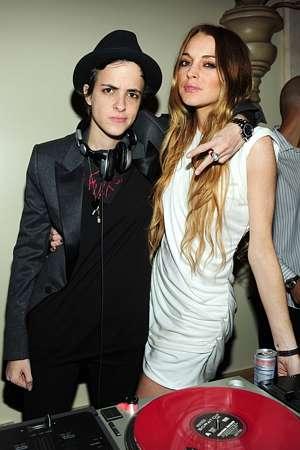 Lindsay Lohan has described her relationship with Samantha Ronson as "toxic." The couple split up three years ago and although Lindsay says they are now friends again, she doesn't think they were ever really right for each other even though she deeply loved the DJ.
"I need to love myself first before I could be with anyone else, and I was going through a lot. Two toxic people cannot be together. End of story. We're friends now. That's how it started so I think that's how it was meant to be," she said.
While the pair are now on good terms, Lindsay admits the separation left her heartbroken: "I was bold enough to say, 'Yeah, I like a girl. And?' That put her in a situation where she was being attacked every day. That's not fair. And what am I left with? Heartbreak. That was three years ago. It was my last serious relationship."
The Liz & Dick star also says she blames "sycophants and bad influences for her troubles."
Click to continue reading Lindsay Lohan Says Ronson Relationship Was "Toxic"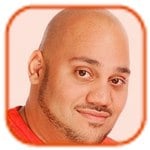 Posted by Andru Edwards Categories: Movies, Television, Child Stars, Legal Issues,
Lindsay Lohan believes being sent to jail was a "blessing in disguise."
The Liz & Dick star - whose probation is tipped to be revoked over the next few days after she allegedly lied about being behind the wheel during a car crash in June - said she respects the law since going to jail two years ago and claims she has never been drunk while filming unlike Elizabeth Taylor, who she plays in the new Lifetime TV movie.
"Elizabeth was drunk on sets. I've never been drunk on set, ever. I did my time and I respect the law. As hard as it was for me to admit it when I was in denial, it was a blessing in disguise. I was in solitary confinement and I took the time to really get into the right headspace," she said.
But she admitted if she could she would advise her 16-year-old self, "Don't drink and drive. And be careful who you surround yourself with."
Click to continue reading Lindsay Lohan Calls Jail a "Blessing in Disguise"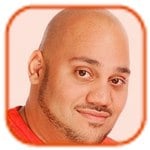 Posted by Andru Edwards Categories: Movies, Rumors,
Lindsay Lohan allegedly hasn't decided if she wants to meet her new half brother once he is born.
The Liz & Dick actress - whose father Michael Lohan took a paternity test recently which confirmed that 17-year-old Ashley Horn is his daughter - reportedly said she wants nothing to do her and called the situation a "circus," but she might still have a relationship with Michael's new baby boy who is due to arrive on January 31.
"Lindsay is very loyal to her mom Dina and hasn't forgiven Michael for leaking a phone call between them last month. What makes matters even more complicated about the new baby Michael is expecting in January is that it's with one of her ex-friends, Kate Major," a source close to the star said.
But Michael said he wants to hear Lindsay's feeling directly from her and hopes she will have a relationship with both of her half-siblings. "What p***es me off is people say sh*t that isn't even what she or we say. If it's not from the horse's mouth it means nothing," he said.
Click to continue reading Lindsay Lohan Might Meet Baby Half-Brother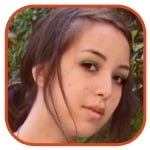 Posted by Robin Paulson Categories: Movies, Television, Child Stars, Features,
So Lindsay Lohan has a half-sister - big deal! Well, that's at least how the actress is handling it, anyway.
Lohan appeared on Friday's Good Morning America to promote her big comeback TV movie, Liz & Dick, and she spared few moments discussing her half-sister Ashley Horn, who was recently revealed by her father Michael on The Trish Goddard Show earlier this week.
When talk show host Amy Robach brought up the subject of her new family member, Lindsay responded, "I didn't even hear that, so thanks for the news." Robach pressed on again and Lindsay was more adamant: "I don't pay attention to any of it. I can't... I don't really want to get into that because. I want to stay on the positive side of things."
When previously asked by TMZ about Horn, Lindsay said that "[had] no hard feelings towards Ashley but finds the situation 'disgusting' especially because Micheal had the affair while he was still married to (and having kids with) wife Dina."
Read More

| Daily Mail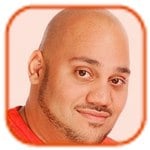 Posted by Andru Edwards Categories: Television, Child Stars, Features,
A paternity test has revealed Lindsay Lohan's father has another daughter.
The Liz & Dick star's dad Michael Lohan appeared on The Trisha Goddard Show to find out whether 17-year-old Ashley Horn is the actress' half sister and he now wants to get to know the teenager after a sample of his DNA proved positive. "While I am sorry this took so long, we finally have the answer, we are all okay with it and we will deal with it in the best way!" he said.
Click to continue reading New Sister for Lindsay Lohan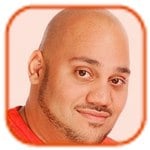 Posted by Andru Edwards Categories: Movies, Child Stars, Legal Issues,
Lindsay Lohan has resolved her lawsuit with a limo company. The Liz & Dick star has settled out of court with Elite Transportation Limo and Security Services, who were suing her for failing to pay her $90,585.79 bill from three years ago.
The 26-year-old troubled starlet - who still has other ongoing legal troubles and believes that Los Angeles police have a "vendetta" against her - has reportedly paid the limo company back the entire amount she owed after using their luxury services from February to May 2009, according to gossip website TMZ.com. The company is said to charge a hefty $6,000 an hour for its services.
News of the settlement comes after Lindsay pulled out of a planned interview with Barbara Walters this week. She was due to appear on 20/20 to talk about her new TV movie about Elizabeth Taylor, but with recent allegations of lying to police about a car accident in June and public spats with her parents, Lindsay's PR team decided it was best to cancel the interview.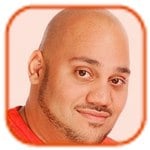 Posted by Andru Edwards Categories: Movies, Child Stars, Legal Issues, Rumors,
Lindsay Lohan could face "significant jail time" after lying to the police about her car crash in June.
Although the Liz & Dick star previously told officials she wasn't driving her Porsche during the accident on the Pacific Coast Highway, but after several witnesses came forward to claim she was behind the wheel, police are now pushing for a period of incarceration for her as she is already on probation.
"Once Lindsay is formally charged with lying to cops, the Los Angeles City Attorney's office will ask for a formal probation violation hearing. At the conclusion of the probation hearing prosecutors will ask the judge to sentence Lindsay to significant time in jail, up to one year. Prosecutors and cops think there is more than enough evidence for the judge to find Lindsay in violation of probation and are hopeful that this time, she will face the maximum penalty for lying to cops. Remember, the burden is much lower for a probation violation, just the fact that Lindsay will be charged with a crime is enough for her probation to be revoked and sent to jail," a source said.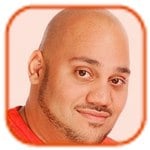 Posted by Andru Edwards Categories: Movies, Child Stars, Rumors,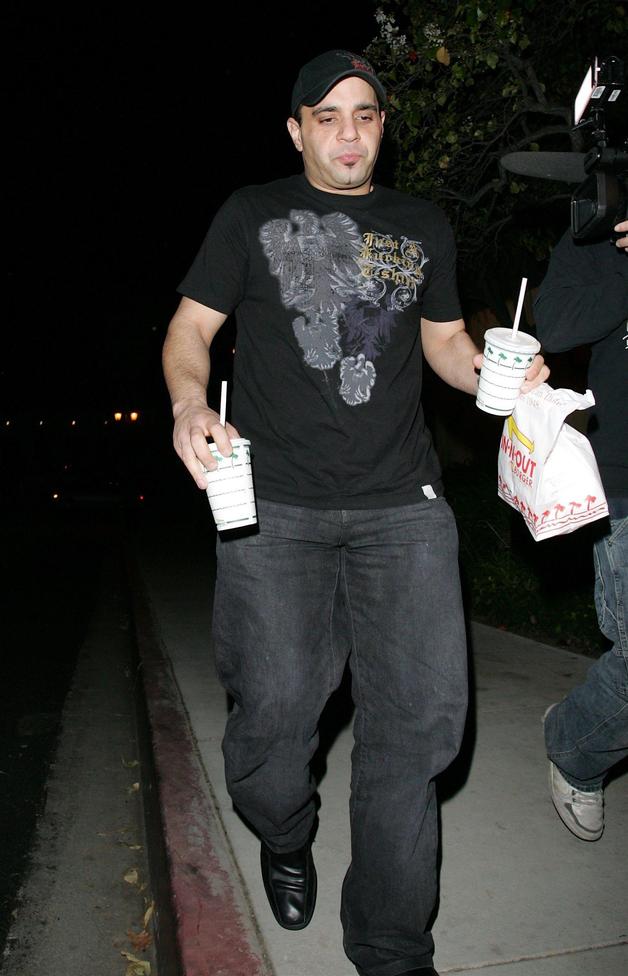 Britney Spears' former manager Sam Lutfi wants to work with Lindsay Lohan. Sam - who has been accused of manipulating Britney when he worked for her - reportedly wants to start a professional relationship with Lindsay but even though her publicist Steve Honig quit last week, she wants nothing to do with him.
"Sam has been desperate to get his hooks into Lindsay for a very, very long time. He reached out to her after Steve Honig quit last week but she hasn't returned his calls or text messages. Lindsay wants absolutely nothing to do with Sam. She doesn't trust him and believes he is closely aligned with her estranged father, Michael Lohan. Lindsay says there is no way in hell she would work with Sam. She thinks that Sam doesn't know anything about the entertainment business and knows of the hell that Britney went through when Lutfi was acting as her 'manager.' Lindsay's lawyers and agents would never work with Lutfi in any capacity -and quite frankly, the last thing Lindsay wants or needs in her life right now is Sam Lutfi," a source said.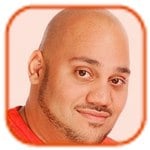 Posted by Andru Edwards Categories: Movies, Television, Child Stars, Legal Issues,
Lindsay Lohan's father is seeking a conservatorship for her.
Michael Lohan is convinced his daughter has resumed abusing drink and drugs and after trying to stage an intervention on Friday he is trying to go through the courts to get a conservator appointed to look after Lindsay.
Michael claims his daughter is hanging out with the wrong people, including her mother, Dina Lohan. He is not requesting he be made conservator - an appointed person who has legal control over the subject - as he doesn't want to be in control of Lindsay's finances, so people can accuse him of going after her money. According to website TMZ, Michael wants a judge to decide who to appoint conservator, but he says he will not accept Dina.
Michael has told his lawyer the first thing he plans once there is a conservatorship in place is to convince them to send Lindsay to rehab. He claims every time Lindsay has been to rehab "she went in dirty and didn't come out clean."
Click to continue reading Lindsay Lohan's Father Seeking a Conservatorship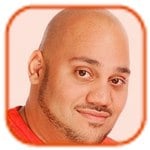 Posted by Andru Edwards Categories: Movies, Child Stars, Legal Issues, Rumors,
Lindsay Lohan is reportedly seeking a restraining order against her father.
The Liz & Dick star - whose father Michael staged an unsuccessful intervention with her on Friday amid fears she is drinking and using drugs again - is said to be looking into filing a protection order against him. A source close to the 26-year-old actress told gossip website TMZ that Lindsay feels the only way to stop her father from interfering in her life is to take legal action.
The troubled starlet - who recently cut Michael out of her life after he recorded their telephone conversation during which she was fighting with her mother Dina and made it public - will allegedly meet with a lawyer in New York next week and has the full support of Dina.
Meanwhile, fitness trainer Josh Chunn - who Michael claimed is dating his daughter and was present during his failed intervention - has opened up about his relationship with her: "I've been trying to get Lindsay to focus. But how do you get her to focus with all the stuff going on around her? I can barely focus. She's a strong girl. She's cleaning up. I just want her to be OK. I think I'm the best influence on her. The deal is she is surrounded by a bunch of f**k-ups."
© Gear Live Media, LLC. 2007 – User-posted content, unless source is quoted, is licensed under a Creative Commons Public Domain License. Gear Live graphics, logos, designs, page headers, button icons, videos, articles, blogs, forums, scripts and other service names are the trademarks of Gear Live Inc.