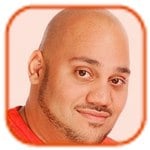 Posted by Andru Edwards Categories: Movies, Legal Issues, Rumors,
Lindsay Lohan's lawyer is working on a plea bargain which would see her avoid rehab.
The 26-year-old actress - who has been accused of lying to police about whether or not she was driving during an accident on the Pacific Coast Highway last year - previously rejected a proposed deal that would allow her avoid jail time in return for a 60-day stint in rehab but she may still manage to remain out of prison.
"A plea deal could be reached without Lindsay being forced to go into treatment. Since she wasn't arrestedor charged with crimes related to drugs or alcohol a plea deal requiring her to go to rehab isn't the only way a resolution can be reached. There are other possibilities including the options of Lohan undergoing extensive counseling and lengthy community service," a source said.
Lindsay's attorney Mark Heller has been working with prosecutors to try to iron out an agreement. "Talks between Mark Heller, and the City Attorney's office are ongoing and both sides are hopeful a plea deal can be reached soon that is mutually agreeable," the source added.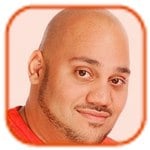 Posted by Andru Edwards Categories: Movies, Television, Kind Acts,
Charlie Sheen wants to "mentor" Lindsay Lohan.
The Anger Management actor - who became close to the troubled actress on the set of the comedy Scary Movie 5 last year - believes he can save the actress from self-destructing because he has battled similar problems with addiction and legal issues in the past.
The 47-year-old star told gossip website TMZ.com, "I have a kinship with somebody [Lindsay] who clearly needs a mentor, whether she wants one or not. She can continue to hang out with her dress shredding club buddies, or turn to me for some advice from a guy who's been down the road as well as every other side trail on the journey. If she listens, she'll win. If she doesn't, that's on her."
Click to continue reading Charlie Sheen to Mentor Lindsay Lohan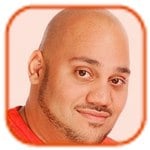 Posted by Andru Edwards Categories: Movies, Legal Issues,
Lindsay Lohan's lawyer has been branded a liar after claiming she suffered a concussion from her car accident last June.
The 26-year-old troubled starlet - who is set to go on trial on March 18 for violating her probation after allegedly lying to police about driving her Porsche when she crashed on the Pacific Coast Highway last summer - was in no state to be questioned by police at the time because she had a head injury, according to her New York attorney Mark Heller, who was labelled ''incompetent'' by Judge James Dabney yesterday.
But law enforcement officials told gossip website RadarOnline.com, "The doctors who treated Lindsay on the day of her car accident last summer didn't diagnose her with a concussion. She suffered no injury to her head whatsoever. She did have bruised ribs, and she was very sore, but that was her only significant injury. Lindsay had a CT scan of her head, neck, and spine and there was no injury. Not only that, but Lindsay went back to work after leaving the hospital. For Mark Heller to claim that Lindsay had a concussion is an absolute and blatant lie. When she was questioned by cops at the emergency room, she wasn't denied any medical attention because of them."
Click to continue reading Lindsay Lohan's Lawyer a Liar?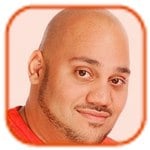 Posted by Andru Edwards Categories: Movies, Parties, Rumors,
Lindsay Lohan turned down $200,000 to host a party.
The Liz & Dick star - who was forced to move back in with her mother due to financial problems before begging a friend to let her stay rent-free at his New York apartment - reportedly turned down the huge offer and is seeking half a million dollars to promote Mr. Pink's Ginseng Energy Drink at an upcoming event in Dubai.
"Lindsay wants $500k for an appearance in Dubai to promote Mr. Pink's Ginseng Energy Drink, which executives at the company are balking at. Mr. Pink is prepared to offer the actress $200k, and would pay for all of LiLo's travel expenses. However, the trip might not happen at all because of Lindsay's criminal past and current pending criminal charges. Dubai has very strict laws about convicted criminals entering the country, and Lindsay is still on probation for a necklace theft case. Lindsay is very upset about her financial woes and doesn't trust her new lawyer, Mark Heller, to handle the Dubai travel problem," a source said.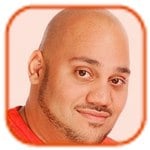 Posted by Andru Edwards Categories: Television, Features,
Michael Lohan is writing his memoir.
The father of troubled actress Lindsay Lohan has signed a deal with South Florida PR firm TransMedia Group and its founder Tom Madden to co-write the book, which will focus on his "rise from drug addiction and imprisonment to a Bible-quoting minister, drug interventionist and successful businessman." Mr. Madden said the tome, I'm Not Your Daddy Dearest... If I Can Turn My Life Around, So Can You, will show a different side to Michael than has been previously portrayed.
"So much of the press Lohan receives misfires as it characterizes him as a 'drug abusing, felonious stock trader,' as opposed to the decent, honorable guy I know. Readers of his tell-all memoir will meet a very different Michael Lohan, the real one," he explained.
The autobiography is also set to focus on Michael's troubled relationship with Lindsay. "Our publicity will show Lohan cares about his daughter, how he battled his own addiction and today helps others stay clean. Often he pleads in interviews for a judge to order his falling star daughter into a six month drugs/detox program which he believes she desperately needs," he added.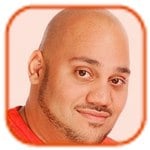 Posted by Andru Edwards Categories: Movies, Television, Rumors,
Lindsay Lohan has been accused of stealing $250,000 worth of furniture.
Bravo attempted to repossess goods given to the troubled actress on makeover show Million Dollar Decorators, which remodelled the bedroom in her Beverly Hills rental home, after she failed to honor her commitment to appear in the episode.
The 26-year-old star approached Kathryn Ireland, one of the show's interior designers, to appear on the program but then missed filming for the big reveal of the room, resulting in Bravo reclaiming its furniture.
"Bravo, producers of Million Dollar Decorators, and the interior designers were so furious with Lindsay for bailing on the big reveal of her former Beverly Hills rental house, they attempted to repossess the furniture and flooring that was gifted to her. Ireland in particular was absolutely steamed and p***ed off at Lindsay with her antics as she devoted a lot of time to the project," a source said.
Click to continue reading Lindsay Lohan Accused of Stealing Furniture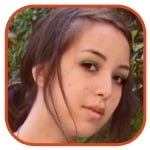 Posted by Robin Paulson Categories: Movies, Legal Issues,
It looks like Lindsay Lohan will be able to party easier in London - for now, anyway.
The troubled starlet's misdemeanor hearing regarding her assault case was postponed today, according to her lawyer Mark Jay Heller. Heller has stated he is confident that there won't be a case against Lohan. The Office of Court Administration spokesman David Bookstaver also confirmed that a criminal complaint has yet to be filed.
Lohan was arrested and charged for third degree misdemeanor assault in November when she got into an altercation with a woman in a New York nightclub. At the time, Heller claimed that the former childhood star was "a victim of someone trying to capture their 15 minutes of fame."
The 26 year-old's next court date is set for January 15. Facing three misdemeanors, she is looking at possibly serving up to 245 days in jail.
Read More

| People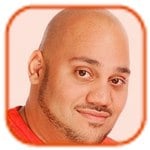 Posted by Andru Edwards Categories: Movies, Television, Child Stars, Rumors,
Lindsay Lohan has allegedly been evicted from her home.
The Liz & Dick star - who is currently in London amid reports she is set to appear on Celebrity Big Brother - is said to have been booted out of her Beverly Hills mansion after struggling to pay its $8,000-a-month rent.
A source looking at properties in the area told Hollyscoop, "I went house hunting in Beverly Hills and the realtor told me that she was shown a house and the realtor said that it was Lindsay's last home. She had just recently left because she could no longer afford it."
The property is the same one that was given a $200,000 revamp as part of the Bravo series Million Dollar Decorators and Lindsay's lease was previously said to be valid until next month.
The 26-year-old actress, who has spent much of the last few months living in her home in New York, was said to have initially cooperated with producers and filmed a furniture-shopping segment last March, along with other footage at the house. But once the renovations were completed, Lindsay allegedly stopped communicating with the show's team.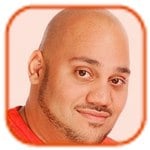 Posted by Andru Edwards Categories: Movies, Drugs, Drunk, Legal Issues, Meltdowns, Rumors,
Lindsay Lohan has allegedly admitted she needs professional help.
The troubled actress - who is facing a possible eight months in jail after her probation was revoked last week because she lied about being behind the wheel during a car crash in June - has reportedly told friends that she knows her life has spun out of control again and believes professional therapy will help her get her life back on track.
A source close to the "inconsolable" 26-year-old actress told gossip website TMZ.com that Lindsay has been repeatedly calling her lawyer Shawn Holley in tears in recent days and has admitted she has hit rock bottom again. But the Liz & Dick star is said to still believe her bad group of friends are to blame for her constant legal troubles and have led to her run-ins with "opportunists" seeking to provoke her and profit from it.
Click to continue reading Lindsay Lohan Admits She Has Hit Rock Bottom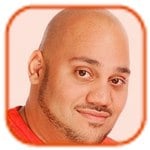 Posted by Andru Edwards Categories: Movies, Clothing, Legal Issues, Rumors,
Lindsay Lohan faces having some of her prized possessions sold off because she can't pay her bills.
The troubled actress has fallen behind on monthly payments to a storage company, and now owes around $16,000, which could lead to items inside her locker - including designer clothes, family heirlooms and "potentially embarrassing" articles - being sold off at auction if the bill isn't paid by the end of this month. The account has been branded delinquent and the locker can't be opened until the balance is paid off in full.
According to gossip website TMZ, the Liz & Dick star - whose bank accounts have been frozen by the Internal Revenue Service (IRS) over unpaid taxes of $233,904 for 2009 and 2010 - has asked friends and family to help out with the payment but so far no one has agreed.
Additionally, the Mean Girls star is also said to have enlisted help from her younger sister Ali Lohan, 18, to help sell some of her designer clothes to raise more money.
© Gear Live Media, LLC. 2007 – User-posted content, unless source is quoted, is licensed under a Creative Commons Public Domain License. Gear Live graphics, logos, designs, page headers, button icons, videos, articles, blogs, forums, scripts and other service names are the trademarks of Gear Live Inc.