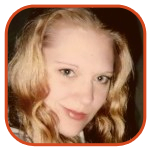 Posted by K.C. Morgan Categories: Movies, Television, Legal Issues, Rivalries, Rumors,
What Charlie Sheen wants, Charlie Sheen gets. The actor very publicly brought a staggering $100 million lawsuit against Two and a Half Men studio Warner Bros., then went on record to say he won't be satisfied unless the matter is argued in open court in a public trial. And, that's just what's going to happen.
Think CBS is having any second thoughts about firing him? A date has been set for a battle that's sure to be filled with mud-slinging: April 19. Sheen has been extremely public about his distaste for Men producer Chuck Lorre, and he definitely won't be pulling any punches when the drama unfolds next month.
We encourage you to contact your cable provider now to make sure you're getting Court TV. As always, we'll bring you the details of the battle as it unfolds. Follow VIP Breakdown on Twitter to get all the headlines as soon as we do.
Read More

| Perez Hilton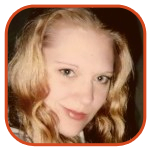 Posted by K.C. Morgan Categories: Movies, Television, Legal Issues, Rivalries, Rumors,
It should come as no surprise that the man who will give anyone an interview should want to air his dirty Warner Bros. laundry in public. Charlie Sheen has filed legal papers requesting a public trial in his lawsuit against the studio that has filmed Two and Half Men for many successful seasons.
Sheen is suing Warner Bros. for a staggering $100 million, and he says they're pushing for a closed-door trail in order to get a more favorable resolution.
The actor's tactics could bode ill for his future at CBS. Rumors have surfaced that, despite all the trash-talk, the network is attempting to re-hire him after publicly kicking him to the curb.
Read More

| TMZ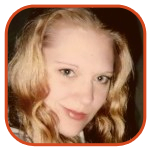 Posted by K.C. Morgan Categories: Television, Drugs, Drunk, Legal Issues, Meltdowns, Rants, Rivalries, Rumors,
The tiger blood has hit the terrestrial realm. Charlie Sheen has been threatening to sue Warner Bros. for all they're worth, and today his predictions more or less came true. Sheen lawyer Marty Singer filed a suit today demanding a cool $100 million from Two and a Half Men creator Chuck Lorre and the WB.

Think he'll get it?
Click to continue reading As Promised, Charlie Sheen Sues Lorre, Warner Bros.
Read More

| Perez Hilton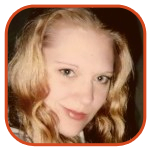 Posted by K.C. Morgan Categories: D-List, Movies, Legal Issues,
Stephen Baldwin is suing fellow actor Kevin Costner for tricking him into selling his shares in Costner's company Ocean Therapy.
In the suit, Baldwin claims that Costner cheated him out of his shares of an oil-filtering invention which Kevin Costner sold to BP during the disastrous oil leak.
Baldwin claims that Costner lied about his plans to sell the machines to BP when he purchased Baldwin's shares back … and now, Stephen wants to receive monetary damages.
Read More

| Popeater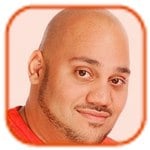 Posted by Andru Edwards Categories: Movies, Legal Issues, Rants, Rumors,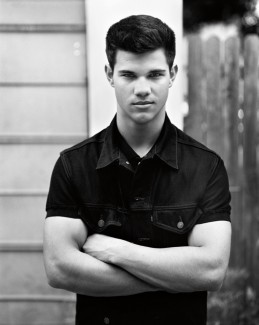 There's a new he-diva around town: Taylor Lautner is suing a trailer company for "emotional distress."
The Twilight star planned to buy a customized 2006 Country Coach Recreational Vehicle (RV) for $300,000 to use while filming new movie Abduction but has launched legal action over his "annoyance" that the vehicle wasn't delivered on time.
The actor filed a lawsuit at Los Angeles Superior Court on Monday against McMahon's RV after the dealership failed to have the vehicle delivered by the agreed date of June 21. Taylor, 18, has claimed breach of contract and fraud and is demanding unspecified damages from the company.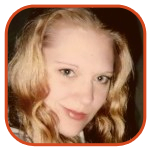 Posted by K.C. Morgan Categories: Television, Legal Issues, Rumors,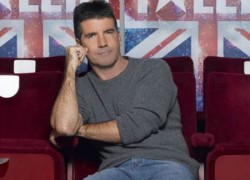 A former Britain's Got Talent contestant is suing Simon Cowell and his reality show for 2.5 million pounds (or $3.8 million USD). Emma Amelia Pearl Czikai says the judges of the show are guilty of "exploitation, humiliation, degradation and barbarism."
To be fair, she's probably got a point. To play devil's advocate, she probably should have expected it. Has she never watched the show before?
Her statement: "[Britain's Got Talent] makes a select number of rich people very, very rich on the backs of the ordinary man and woman in the street through exploitation, humiliation, degradation and a re-emergence of modern-day barbarism with all its inherent cruelty."
Pretty heavy. Will Simon Cowell be forced to pay for damages? Even so, we're sure he can afford it.
You can watch Czikai's audition here.
Read More

| Yahoo! News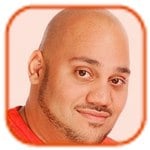 Posted by Andru Edwards Categories: Movies, Break-ups, Divorce, Legal Issues,
Michael Douglas' ex-wife has filed a lawsuit claiming she is entitled to half the money he has earned from new film Wall Street: Money Never Sleeps.
Diandra Luker received a $45 million payout from the couple's divorce in 2000, but she now claims she is entitled to 50 percent of the earnings Michael makes from any spinoffs to his previous films. The 65-year-old actor - who has been married to Catherine Zeta-Jones for 10 years - is said be furious with his former spouse's suit.
Michael starred in the original Wall Street movie in 1987, and according to him, the new Oliver Stone movie is a "sequel", not a "spinoff." However, Diandra's lawyer Nancy Chemtob told Manhattan Supreme Court Justice Matthew Cooper last week, "It's the same character, the same title, just years later."
Michael's lawyer Marilyn Chinitz said, "They're not the same thing. He doesn't want her to be an albatross around his neck forever." On Wednesday, Justice Cooper told the lawyers he hasn't yet come to a conclusion regarding the case and he will not until he decides whether it should go ahead in New York or be sent back to Santa Barbara, California, where the former couple divorced.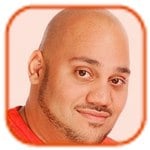 Posted by Andru Edwards Categories: Music, Legal Issues,
Mariah Carey is being sued by her vet.
The singer - who is married to rapper-and-presenter Nick Cannon - reportedly owes just under $30,000 in unpaid bills for Dr. Cindy Bressler's services for her pets. The veterinarian filed claims in a New York court yesterday, alleging the pop star has paid just $8,200 towards the $37,800 worth of charges for "extraordinary services" given to her three dogs, JJ, Cha Cha and Dolomite in one month. The filing states Cindy tended to the pets "at the special instance and request" of Mariah between October 31 and December 2, 2009.
"She rendered veterinary services including extraordinary services to the defendant's canines. Dr. Bressler performed work, labor and services on the defendant's canines… at the agreed price and reasonable value of $37,790.32, which sum Mariah agreed to pay."
If Cindy's claim is successful, Mariah will also have to pay her legal costs making the final total sum higher. Cindy's attorney told gossip website TMZ the vet was in charge of feeding and grooming the pooches while Mariah was away in Los Angeles.
A spokesperson for 41-year-old Mariah said her legal team were not aware of the lawsuit.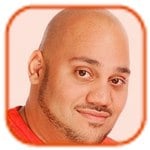 Posted by Andru Edwards Categories: Music, Television, Legal Issues,
Rock-turned-reality star Gene Simmons has been accused of sexual assault and sexual battery.
Make-up artist Victoria Jackson has filed a lawsuit against the KISS singer - whose real name is Gene Klein - alleging he approached her when she was working at Los Angeles' ESPN Sports Center last November and said in "a lecherous and inappropriate manner, 'I like you.'"
According to the documents filed in Los Angeles Superior Court, Victoria was "surprised by the overtly sexual attention." She accuses the 60-year-old rocker of grabbing and hugging her, to which she responded: "Ouch. You are hurting me." She then tried to back out of his way because "his spiked chest was jabbing her in the face."
Gene refused to let go of the make-up artist, instead "he pulled her even closer, tightly, pinning her arms and said, 'No not yet.'" He is then accused of "humping her to the extent she could feel his groin grinding into her." Gene then allegedly said, "Aw, That's better! Now you can go."
According to RadarOnline.com, Victoria - who described the rocker's behavior as "vile and inexcusable" - is seeking over $500,000 in damages. She claims she has suffered humiliation, shame, embarrassment, anger, anxiety, loss of sleep and depression. However, the Crazy Crazy Nights star has filed a suit against Victoria claiming she wanted money and no assault occurred.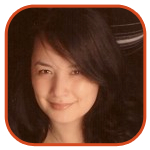 Posted by Veronica Santiago Categories: Television, Legal Issues,
Was Nicollette Sheridan really assaulted by her former Desperate Housewives boss…or is she simply desperate for attention?
In a new lawsuit filed Monday, the former ABC actress claims a September 2008 incident between herself and writer Marc Cherry was the reason she was let go from the hit show.
According to the papers, Nicollette was pulled aside and struck in her head and face after she "questioned Cherry about something that was in the script." Although she supposedly reported the incident to ABC, she was later written out of the program.
Click to continue reading Nicollette Sheridan Files Lawsuit Against Former ABC Bosses
Read More

| TMZ

© Gear Live Media, LLC. 2007 – User-posted content, unless source is quoted, is licensed under a Creative Commons Public Domain License. Gear Live graphics, logos, designs, page headers, button icons, videos, articles, blogs, forums, scripts and other service names are the trademarks of Gear Live Inc.