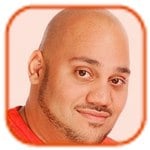 Posted by Andru Edwards Categories: Sports, Charity, Rumors,
Lamar Odom has been accused of failing to donate money raised through his charity to cancer research.
The LA Clippers star - who has been married to reality TV star and X Factor host Khloe Kardashian for three years - is facing allegations that none of the money raised through his foundation Cathy's Kids, which was named after his late mother who died from cancer when he was 12, has been donated to help fight cancer.
According to official records, obtained by ESPN's Outside the Lines, there is no evidence that any of the $2.2 million raised through Lamar's organization, which was set up with the intention of raising money for underprivileged kids in New York and LA and for cancer research, went to a cancer charity. But the basketball star's tax records show that $1.3 million of the total amount was used to fund two "elite" basketball teams for young people, who reportedly were good enough to already be on the radar of colleges for scholarships and other financial help. There is allegedly no evidence of where the remaining $900,000 went.
Click to continue reading Lamar Odom Accused of Charity Fraud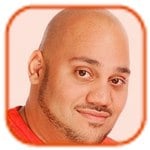 Posted by Andru Edwards Categories: Sports, Television, Pregnancies, Rumors,
Khloe Kardashian has started fertility treatment.
The 27-year-old socialite - who has been married to basketball player Lamar Odom for over two years - reportedly visited the ART Reproductive Center in Beverly Hills on Monday to discuss her options.
According to TMZ, Khloe took her sister Kim along for support where she gave blood so that doctors can evaluate her hormone levels and figure out a suitable treatment programme. Khloe is thought to have been considering getting medical help since her sister Kourtney - who already has a two-year-old son Mason with her boyfriend Scott Disick - announced she is pregnant again and due this summer.
"She's thrilled for Kourtney, but she's really sensitive. And it's hard to see your sister get something you want so badly," a source said.
Click to continue reading Khloe Kardashian Starts Fertility Treatment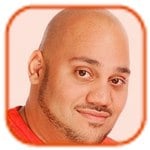 Posted by Andru Edwards Categories: Music, Television, Dating,
Kanye West was overwhelmed when he first met Kim Kardashian's family.
The "Stronger" hitmaker was surprised by how "loud" his girlfriend's two sisters, two half-sisters, brother, mother and step-father were when he first hung out with her loved ones, and Kim's elder sibling Khloe Kardashian - who is married to basketball star Lamar Odom - has joked she found him hiding in the pantry.
"He said, 'I'm an only child; there's, like, so many of you.' I remember Lamar, at first it took him a minute to get used to us, but now Lamar loves it. With Kanye I was like, 'Why are you hiding in our pantry in my mom's kitchen?' And he's like, 'There's just so many of you guys, and you guys are all so loud and friendly and talk.' And I'm like, 'Get used to it buddy, because I like it.' It's just a lot at one time," she said.
Click to continue reading Kanye West Overwhelmed by Kardashian Family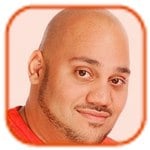 Posted by Andru Edwards Categories: Sports, Television,
Khloe Kardashian's husband Lamar Odom has left the Dallas Mavericks.
The 32-year-old basketball player - who arrived from the Los Angeles Lakers in December - has come under fire from supporters for a number of poor performances this season, which insiders believe are down to the pressure of his celebrity lifestyle and being in front of the cameras on reality TV show Khloe and Lamar.
"When he wasn't playing well, it meant he looked bad. And when you have a show about your life, when you are off-court, you have to deal with the producers asking all those questions. He had a horrible summer, but ... he was more concerned about the cameras and how he looked," an NBA source told the New York Post.
"The Mavericks and I have mutually agreed that it's in the best interest of both parties for me to step away," Lamar - who took a leave of absence in February after his father fell ill - confirmed in a statement.
Click to continue reading Lamar Odom Leaves Dallas Mavericks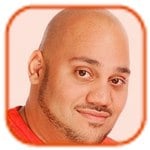 Posted by Andru Edwards Categories: Sports, Television,
Khloe Kardashian thinks it is important to "make time" for her husband.
The reality TV star - who married basketball player Lamar Odom in 2009 after just 30 days of dating - believes it is easy for couples to drift apart if they don't make effort to keep the union fresh.
"Without two people trying, there is no marriage. With our busy schedules we have to make time for each other. Once you forget to do the little things, it's easy to grow apart."
Khloe is often questioned as to why she and Lamar have not had children yet, and though she admits she felt pressured by the constant speculation, she is in no rush to start a family: "At first it put pressure on me. Now I'm letting nature take its course. I'm more flattered by the interest than anything else."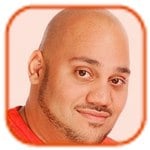 Posted by Andru Edwards Categories: Sports, Television, Weddings,
Khloe Kardashian is "obsessed" with her husband.
The reality TV star has been wed to basketball hunk Lamar Odom for two and a half years, and during that time they have become closer than ever and appreciate each other for their respective personality traits.
"I say it like I'm kidding, but we're both obsessed with each other. I'm a very goofy person and although he's shy, when he's with me, he's really playful. He's my best friend," she said.
Khloe, 27, and Lamar married in 2009 after a whirlwind month long romance, and while they have proved their detractors wrong with their strong relationship, she can understand why people doubted them at first, as both she and Lamar admit it was a crazy thing to do: "I understood why everyone doubted us - we got married after 30 days of knowing each other. When we look back, we're like, 'Oh my gosh, that was crazy!' But we never would have got married if we'd felt that way."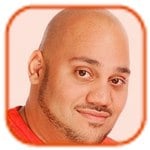 Posted by Andru Edwards Categories: Sports, Television, Pregnancies, Rumors,
Khloe Kardashian is reportedly seeing fertility experts in a bid to get pregnant. The reality TV star - who has made no secret of her desire to have a baby with her husband of two years, Lamar Odom - has been researching top specialists in Dallas, Texas, following her and Lamar's move there late last year.
"Khloe has been meeting with fertility doctors in Dallas, and Lamar has been going with her to several appointments. It makes sense for her to have a fertility doctor in Dallas, as well as Los Angeles. Khloe very much wants to have a baby with Lamar, and their inability to get pregnant has had its rough moments, but this has only made their relationship stronger," said a source close to Khloe, who underwent treatment in her home town of Los Angeles.
The couple - who moved to Dallas after basketball star Lamar was traded to the Dallas Mavericks from the Los Angeles Lakers in December - are also keen to show their baby struggle on their reality TV show so fans can know what's going on.
Click to continue reading Khloe Kardashian Seeing Fertility Experts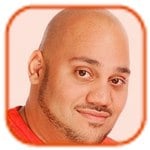 Posted by Andru Edwards Categories: Television, Legal Issues, Rivalries, Rumors,
Reality star Khloe Kardashian is being sued for assault. Transgender woman Chantel Spears - formerly Ronald Spears - claims the reality TV star "violently" attacked her outside a Hollywood nightclub on December 5, 2009.
Papers filed by Chantal state that after the incident the victim needed medical care and suffered from "severe mental anguish" and also claimed Khloe struck her "in and about her body." No arrests were made, however, at the time of the incident.
Chantel - who is seeking unspecified damages - says the alleged assault happened after she made a comment to Khloe's husband Lamar Odom. "All I was telling Lamar Odom is maybe he is too young to get married and all of a sudden I get this big push from this girl," she told TMZ.
Although Khloe's spokesperson didn't comment, her friends insist she did nothing wrong. "This was two years ago and Khloe did nothing. This person shoved Khloe and she pushed them off. This person just wants to jump on the bandwagon," one friend said.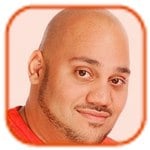 Posted by Andru Edwards Categories: Sports, Television, Weddings,
While her sister Kourtney is busy with her new baby, Khloe Kardashian is relaxing, taking the opportunity to go on her belated honeymoon.
The socialite - who married Lamar Odom last September - is taking a belated post-wedding trip to Cabo San Lucas now the basketball star's season is over. The couple plan to fly out from Los Angeles on a private jet and will be staying on a compound belonging to family friend Joe Francis.
"They picked Joe's place because they knew it would be very private and security would be tight there. They want to spend time alone," a source said.
However, the couple - who are reportedly set to get their own reality TV show - will spend less than a week alone together as the rest of the socialite's family are to fly out to join them to record new footage. "They are going to do some taping for the reality shows," the source added.
Khloe recently splashed out $400,000 on a new car for Lamar to congratulate him on his team the Los Angeles Lakers winning the NBA championships. Khloe's mother Kris Jenner revealed, "It's a brand new 2010 Rolls Royce… drop-top coupe, white on white. It was a Lakers championship present. Fabulous!"
© Gear Live Media, LLC. 2007 – User-posted content, unless source is quoted, is licensed under a Creative Commons Public Domain License. Gear Live graphics, logos, designs, page headers, button icons, videos, articles, blogs, forums, scripts and other service names are the trademarks of Gear Live Inc.