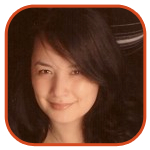 Posted by Veronica Santiago Categories: D-List, Movies, Music, Television, Legal Issues, Rants, Videos,
Having trouble remembering the pop culture events of the past year? Then here's a catchy recap for you.
Although clips related to the Heenes, the Gosselins, Speidi and Nadya Suleman can be quite nauseating, the autotuned score - with samples from Kanye West, Lady Gaga and Christian Bale - at least makes this 2009 review palatable.
Read More

| Entertainment Weekly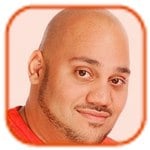 Posted by Andru Edwards Categories: Music, Drunk, Parties,
Pop singer Lady Gaga never gets drunk because she is too focused on her career.
The singer claims she doesn't go out and party hard because she doesn't want a hangover affecting her work and she struggles to motivate herself to go clubbing.
"I don't go to nightclubs. You don't see pictures of me falling out of a club drunk. I don't go - and that's because I usually go and then, you know, a whiskey and a half into it, I got to get back to work. Because I love my work so much, I find it really hard to go out and have a good time."
Lady Gaga has revealed new song "Telephone," which is featured on her latest album The Fame Monster, is about her strict work ethic and fear of fun.
"Something that I have or fear is never being able to enjoy myself. That's my fear - that the phone's ringing and my head's ringing. Whether it's a telephone or it's just the thoughts in your head, that's another fear."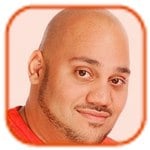 Posted by Andru Edwards Categories: Music, Dating, Hook-ups, Rumors,
Pop star and extreme dresser Lady Gaga prefers sex with men - because they have something she really "appreciates."
The "Bad Romance" singer is openly bisexual and says she is able to be open in the bedroom because she can make a distinction between love and sex.
She is quoted by website Jetzt.de as saying, "In love there are no rules or boundaries. But I separate love and sex. I just love the male sexuality. Men have something that I miss but that I really appreciate."
Lady Gaga - who is renowned for flesh-flashing outfits - has always been adventurous when it comes to sex and showing off her body. The singer - real name Stefani Germanotta - left her father Joseph Germanotta shocked when he came to see her dance in a gay bar.
"I was a burlesque go-go girl in a gay bar in the Lower East Side of New York. One evening my father came into the bar because he wanted to see as what I worked there. When he saw me dancing in a leather thong he turned around and went home."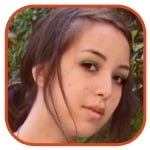 Posted by Robin Paulson Categories: Music, Style, Rumors,
When she's not too busy partying or having her personal phone conversations recorded, Lindsay Lohan is tuning into Lady Gaga's music!
The somewhat-working actress reveals on her Twitter page that she has been obsessed with Gaga's Bad Romance video and expresses her
interest
desperation in collaborating with the popular artist.
"LADY GAGA IS F*)K!NG EP!C !!!!!!!!!!!!!!!!!!!!!!!!!!!!!!!!!!!!!!!!! i want to do a mini movie music video with @ladygaga in la, nyc, and all over europe. @ladygaga OBSESSED WITH YOUR NEW VIDEO! you've just become epic in my book ** [sic]"
I'm not sure if becoming epic in Lohan's book is a compliment or something to flat-out ignore. If anything, a collaboration with Lohan would be a major downgrade and regression (two words: Labor Pains).
Either way, I have a feeling that the Alexander McQueen-loving Gaga wouldn't be one to instantly jump on to a collaboration with a fashion house wrecking creative advisor like Lohan.
(FYI - You can also follow VIP Breakdown on Twitter.)
Read More

| Lindsay Lohan's Twitter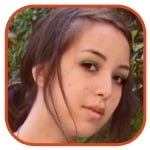 Posted by Robin Paulson Categories: Music, Clothing, Style, Photos, Paparazzi Photos,
As much as I adore Lady Gaga, I find it hard to believe that she would be hiding from the paparazzi. This is someone who lives in the spotlight, soaking up all the fame and attention she can acquire. So what gives as of late?
Was her makeup and attire too normal for her standard outings? She was snapped up in London this past week with little more than lingerie!
Perhaps she's been exhausted over her new video, which she postponed a day due to her perfectionism. Whatever it is, let's hope she gets well soon!
Read More

| Gaga Daily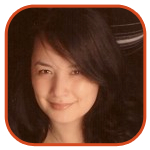 Posted by Veronica Santiago Categories: Movies, Music, Television, Videos,
As we've seen him prove many times before, Christopher Walken can make any screenplay sound better than it was originally scripted. But what could he possibly do with lyrics?
This reading of "Poker Face" is from this weekend's broadcast of Friday Night with Jonathan Ross on the BBC. Maybe Lady Gaga should trade in a (Kanye) West for a Walken?
Read More

| Huffington Post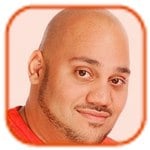 Posted by Andru Edwards Categories: Music,
Lady Gaga hates TV talent shows.
The "Poker Face" singer has no interest in being a judge on American Idol, insisting she would find it difficult to criticize someone else's talent. "I did appear on the show but I am not going to be a judge. I generally feel uncomfortable judging other artists anyway. I don't feel that a musician's life is a contest," she said.
Gaga has also slammed shows that thrust new artists straight into the limelight, claiming they should spend time nurturing their talent. "It's more about growing and struggling and playing live. It would be very uncomfortable for me to judge someone else," she explained.
A host of celebrity judges including Victoria Beckham, Shania Twain and Mary J. Blige, have guested on American Idol after Paula Abdul decided not to return for the new season.
Just last week, it was announced that host Ellen DeGeneres would permanently replace Paula on the judging panel, alongside Simon Cowell, Randy Jackson and Kara DioGuardi.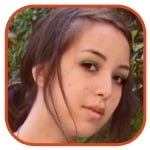 Posted by Robin Paulson Categories: Music, Hair Styles, Style, Videos,
After wearing a giant button on her head, Lady Gaga persists in her efforts towards wowing crowds with her crazed and eccentric hair styles. This time, the bold singer wore an elephant on her head while performing an acoustic version of "Poker Face" on a Tokyo television broadcast.
Read More

| E! Online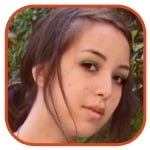 Posted by Robin Paulson Categories: Music,
For a woman who strangely wears buttons on her head and refuses to wear pants, it should come as no surprise to fans that Lady Gaga is weirdly obsessed with sex and death.
"I have an obsession with death and sex. Those two things are also the nexus of horror films, which I've been obsessing over lately. I've been watching horror movies and 1950s science fiction movies," says the Fame songstress.
Lately? What comes next? Cocaine and prescription pills seem to be the nexus of fame these days, after all…
"I've just been noticing a resurgence of this idea of monster, of fantasy, but in a very real way. If you notice in those films, there's always a juxtaposition of sex with death. That's what makes it so scary. Body and mind are primed for orgasm and instead somebody gets killed. That's the sort of sick, twisted psychological circumstance."
As much as I hate to say that she sounds like she's pulling stuff from her most likely pants-less ass, she's actually quite right.
Read More

| Splash News

© Gear Live Media, LLC. 2007 – User-posted content, unless source is quoted, is licensed under a Creative Commons Public Domain License. Gear Live graphics, logos, designs, page headers, button icons, videos, articles, blogs, forums, scripts and other service names are the trademarks of Gear Live Inc.