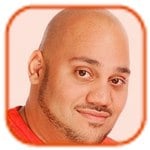 Posted by Andru Edwards Categories: Music, Legal Issues, Photos,
Lady Gaga's former personal assistant insists the star has "no right to privacy."
Jennifer O'Neill is suing the "Bad Romance" singer for $380,000 in unpaid overtime from the $75,000-a-year job, alleging she was on call at all times and has issued a subpoena demanding some unpublished photos of Gaga, which she says support her claims.
However, the pop star is fighting the request for the photos - which were taken by Terry Richardson for the Lady Gaga x Terry Richardson book - calling them "private and personal" in court papers, prompting her former employee to argue against her "ludicrous" claim to privacy because of Gaga's outlandish behavior.
"[Gaga] is probably the last person in the world to care about her 'privacy,' exposing herself in all manner of bizarre and intimate ways for the world to see every day," Ms. O'Neill's lawyers wrote in papers filed in Manhattan federal court on Friday.
Click to continue reading Lady Gaga's Former Assistant Says She Has No Right to Privacy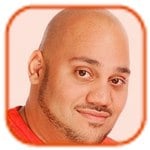 Posted by Andru Edwards Categories: Music, Rumors,
Lady Gaga is thinking of publishing her diaries.
The eccentric singer - who caused controversy earlier this week when she appeared to smoke a cannabis-filled cigarette on stage in Amsterdam - keeps a detailed record of her life on the road as a memento to hand down to her children in years to come, but would also consider making the journals public.
"As she tours the world, Gaga notes everything down in her journal. It contains her thoughts, feelings, sketches, pictures and even letters between herself and mum Cynthia. She keeps it all together as a memento, so that if she ever has children they'll be able to read all about their pop star mum. Gaga also says that one day she would consider allowing it to be published, if the timing was right," a source told The Daily Star.
However, if the "Bad Romance" star did publish her diaries, it wouldn't be for profit. "She often talks about how funny it would be to publish it. But if she did, her decision wouldn't be based on money, it would be for the fans. Gaga would consider it to be a gift to them," the source added.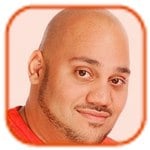 Posted by Andru Edwards Categories: Music, Television, Pregnancies, Clothing, Fashion Police, Style,
Kelly Osbourne thinks that Lady Gaga is pregnant.
The outspoken Fashion Police star shared her observations on the "Born This Way" singer's noticeable weight gain and claimed Gaga - who is dating Vampire Diaries actor Taylor Kinney - has been hiding her stomach lately.
"I think she is pregnant because she has been covering up this part of her body recently and I have been noticing that a lot. And her style has changed and you can't bleach your hair blonde when you are pregnant," she said.
However, Kelly's comments came before Lady Gaga praised marijuana as she lit up on stage in Amsterdam.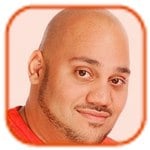 Posted by Andru Edwards Categories: Music, Drugs,
Lady Gaga praised marijuana as she lit up on stage in Amsterdam.
The 26-year-old singer told her fans she had cut down on drinking alcohol because she prefers smoking the drug and revealed it had been hugely beneficial to her music. According to The Sun newspaper, she said, "I want you to know it has totally changed my life and I've really cut down on drinking. It has been a totally spiritual experience for me with my music. It's like saying everybody needs to take a breath and it's going to be OK."
She also joked she was going to talk to President Barack Obama in a bid to make marijuana legal in America.
The eccentric singer recently had a tattoo inked into her newly-shaved head in front of a live audience as part of the launch for her new perfume Fame. Gaga had an image of a cherub wearing a crown etched into the back of her head at New York's Solomon R Guggenheim Museum and tattooist Mark Mahoney said the design is a nod to her Italian roots. The singer - whose real name is Stefani Germanotta - put on a number of live art installation features during the evening to launch the scent, which included the singer arriving at the venue inside a replica of her perfume bottle, inside which she was asleep on a bed.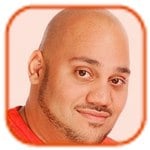 Posted by Andru Edwards Categories: Music, Rants,
Lady Gaga has slammed her "lifelong friends" for "betraying" her.
The "Marry the Night" hitmaker admitted she has had a "challenging" year marred by creative struggles - including criticisms her "Born this Way" single was too similar to Madonna's "Express Yourself" - professional disagreements and her own body image issues in an open letter to her fans.
"Today is a really happy day for me. The past year was a challenge, and I'm so happy to have my spirit back. I felt in chains at times," she wrote on her Little Monsters website.

In what is believed to be a reference to her dispute with director Joseph Kahn over a scrapped "Born this Way" video treatment, she added, "Whether it be the record label disagreeing with me on single choices, or directors who could only create an idea of 'gaga' or what I've 'done before' and not able to move forward, and there was also of course the incessant dragging of the most important single of my career in dead-beaten-horse-mud. Then there were all the personal moments. Betrayed by lifelong friends, mentors I've had for years suddenly taking advantage of me, and a massive struggles with my body image.(sic)"
Click to continue reading Lady Gaga Slams Her Friends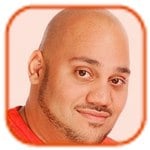 Posted by Andru Edwards Categories: Movies, Music, Dating,
Lady Gaga has defended Kristen Stewart's cheating.
The 22-year-old actress has publicly apologized to her boyfriend of four years Robert Pattinson after she was caught in a steamy make-out session with her Snow White And The Huntsman director Rupert Sanders, and Lady Gaga has weighed in, telling people to leave them alone.
"Geez this kirstew rob stuff is brutal. Makes me sad the way press acts. Hope they're ok (sic)," she wrote on Twitter.
Sources close to the actress insist she wasn't having an affair with Rupert and it was a fleeting mistake. "Kristen is absolutely devastated. It was a mistake and a complete lapse in judgment," an insider said.
(FYI - You can also follow VIP Breakdown on Twitter.)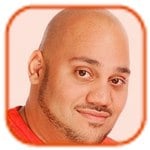 Posted by Andru Edwards Categories: Music, Hook-ups, Rumors,
Lady Gaga has reportedly found a new love interest while building a property in Greece. The singer has become interested in dating restaurant owner Giovanni, of Plaka, while she oversees the creation of a $15.5 million palace in Crete.
"Gaga is very taken with Giovanni. He is a fast-talking Romeo with his own business, and she can't seem to keep away from him. They got to know each other when she started eating in his restaurant on a regular basis," a source told The Daily Star.
The 26-year-old star apparently talks to the businessman regularly, despite her hectic schedule. "Everyone started saying they were lovers, which he hasn't denied. But he admits they are close and speak to each other most days," the insider added.
Giovanni has allegedly been teaching the "Alejandro" singer how to speak Greek. He also has pictures of himself posing with her up all around the walls of his European eatery: "He's teaching her the language and all Greek customs. She'll definitely need to know them when her luxury pad is finished in Crete."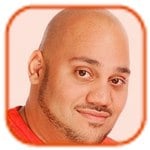 Posted by Andru Edwards Categories: Music, Features,
Lady Gaga is a "200-pound toddler."
The eccentric popstar's manager Troy Carter was asked at the Music Matters conference in Singapore if he believes his client has made it in music yet and bluntly replied "no" before calling her a "200-pound toddler."
"As big as she has become, globally, she is still a developing act. So we have to treat her as a developing act. She has to spend time in a market. We look at it as an investment. She's a 200-pound toddler. The truth is, and it's the reason why when we come to Singapore, we are going to be in Singapore for little over a week. It was important not to come into a market and play really quick and leave and go to another market. It's about diving deep with the fanbase and spending time in the local territories. I don't feel as if she's made it yet. You ask me this in 25 years and it might be a different answer. We've got a long way to go. She's on the edge as well.''
Troy also revealed if the record label had their way Gaga would release more albums but he wants her to build her brand and focus on touring extensively with each album, even visiting regions such as India where they won't make any money.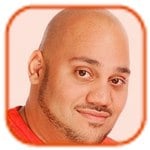 Posted by Andru Edwards Categories: Music, Television,
Simon Cowell has been pitted to the "most recognizable face in history" title by Adolf Hitler.
The 52-year-old music mogul and The X Factor judge has the second most famous face in modern history, coming a close second behind the late German Nazi dictator in a recent poll of 1,000 adults in the UK.
Simon - also known as "Mr. Nasty" - is set to go down in history for his memorable put-downs as he was recognized by 943 people compared to Hitler's 994. They were both spotted by 95 per cent of the people polled, along with fellow controversial character, former British Prime Minister Margaret Thatcher, who came third.
According to the poll, global superstar Lady Gaga is less recognizable than British wartime hero Winston Churchill and former monarchs Queen Victoria and King Henry VIII. The "Marry The Night" singer - who has 25 million Twitter followers and had the best-selling album of 2010 with The Fame Monster - came bottom of the list and was only known to 71 per cent of people polled.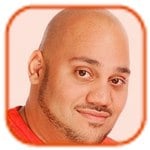 Posted by Andru Edwards Categories: Music, Television, Dating, Rumors,
Lady Gaga and her ex-boyfriend Taylor Kinney have reportedly reunited.
The Vampire Diaries actor, 30, recently sparked rumors of a reunion when he joined Lady Gaga - who is currently touring Asia - in Thailand and then continued on to Singapore with her last week.
"They sure looked like they were back together - holding hands and being cute everywhere they went. They were seen kissing right as they got into the [hotel] elevator," a source said.
The insider confirmed that they were dating once again and trying to make things work despite her demanding lifestyle: "They are going to try and make it work even with her crazy schedule. Gaga realized she missed him."
Taylor and the 26-year-old initially split in early May after ten months together. At the time, sources said the Grammy winner's hectic calendar was to blame.
© Gear Live Media, LLC. 2007 – User-posted content, unless source is quoted, is licensed under a Creative Commons Public Domain License. Gear Live graphics, logos, designs, page headers, button icons, videos, articles, blogs, forums, scripts and other service names are the trademarks of Gear Live Inc.