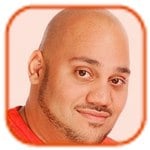 Posted by Andru Edwards Categories: Music, Rumors,
Lady Gaga is "doing great" after undergoing hip surgery.
The "Bad Romance" hitmaker was forced to cancel her Born This Way Ball tour after sustaining a labral tear to her right hip. but her manager Vincent Herbert says she is on the mend. He is quoted by the New York Daily News as saying, "She's doing wonderful, doing great."
According to Vincent, Gaga is finishing her "very, very refreshing" her album ARTPOP, which continues to "push the envelope." He added, "She is ready to get back to work. I can't wait for the world to hear her new music and see her come back healthy, strong and better than ever."
And though there is no date scheduled for Gaga's return to the stage, her manager promised her daring dance routines will still be the same as before. "Exactly...They'll be there," he said.
He believes the injury was a result of the 26-year-old star's tough working regime: "She works really hard and things happen."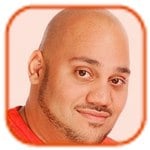 Posted by Andru Edwards Categories: Music, Legal Issues,
Lady Gaga's former personal assistant claims she was forced to sleep in the same bed as the star.
The "Edge Of Glory" hitmaker is being sued by ex-employee Jennifer O'Neill, who claims Gaga owes her $380,000 in overtime payments because she had to spend 24 hours a day with her and share the same bed during The Monster Ball tour in 2010.
According to court papers obtained by the New York Post's Page Six, Jennifer testified, "I was by her side virtually 24 hours a day, seven days a week. That includes sleeping in the same bed with her. Because she did not sleep alone."
When asked if sleeping with Lady Gaga - whose real name is Stefani Germanotta - was a "required" part of her job, she said, "I felt it was. Unlike anybody else on that tour, I did not have my own hotel room. I was not asked if I wanted my own hotel room."
Click to continue reading Lady Gaga Slept with Assistant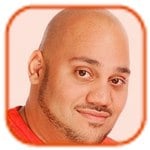 Posted by Andru Edwards Categories: Music, Television, Fashion Police, Style, Rivalries,
Joan Rivers has blasted Lady Gaga.
The TV personality has responded to Gaga's claims that E! show Fashion Police - in which she and Kelly Osbourne co-star - "breeds negativity" and says the "Born This Way" singer is merely trying to get attention.
"Anyone that would wear a pastrami dress or sit in an egg should know about humor. She knows exactly what's she's doing. She's not selling. We haven't been talking about her until now. It's time to start laughing. We've been doing this for fifty years. Tell Lady Gaga to worry about the maggots in her brain from the meat dress! But I told Kelly that it's all good because it means Lady Gaga watches Fashion Police!" Joan told Page Six.
Click to continue reading Joan Rivers Blasts Lady Gaga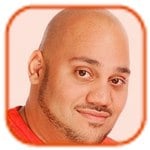 Posted by Andru Edwards Categories: Movies, Music, Television, Child Stars,
Lady Gaga has advised Lindsay Lohan to ignore her critics.
The "Born This Way" singer has praised the 26-year-old star's performance as Elizabeth Taylor in her new movie Liz & Dick, which aired yesterday, and insisted she is a "great" actress.
Writing on her Twitter page, the 26-year-old singer voiced her support for Lindsay's comeback, saying, "You did a beautiful job on 'Liz & Dick', Let no one bring u down, Liz didnt, they always try to knock the greats down a few pegs (sic)."
Lindsay and Lady Gaga have been good friends for some time and enjoyed a slumber party with singer Lana Del Rey at the Chateau Marmont in July where they apparently spent the evening together "watching old movies and playing board games."
Click to continue reading Lady Gaga Supports Lindsay Lohan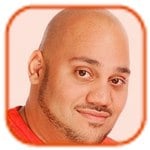 Posted by Andru Edwards Categories: Music, Style, Parties, Rumors,
Lady Gaga is asking Pippa Middleton for tips on how to act like a royal. The pop singer reportedly wants the socialite - sister to the Duchess of Cambridge, who is married to Britain's Prince William - how to conduct herself with more grace, after reading her new book on party planning, Celebrate.
"Gaga is obsess­ed with the royal family and espec­ially with Pippa. She was so desperate to get her hands on Pippa's Celebrate book she had aides ship it to her via courier to Puerto Rico where she was performing earlier this week. She hopes it will help her throw better parties and teach her how to be more like a member of the royal family," a source told The Daily Star.
Click to continue reading Lady Gaga Asks Pippa Middleton for Royal Tips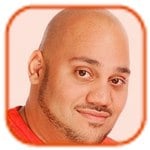 Posted by Andru Edwards Categories: Music,
Lady Gaga vomited four times during a performance in Barcelona.
The singer was physically sick as she performed her track "Edge of Glory," having to stop at the top of a set of stairs during her dance routine to throw up. The pop star battled on with her performance, but carried on vomiting, as a backing dancer tried to cover her from view.
"I went backstage and vomited, and I did not want you to see this ... It happens to me sometimes," she then told the crowd.
The "Bad Romance" hitmaker took the incident in her stride, posting a link to it on her Twitter page, writing, "Was praying nobody saw but actually its quite a good laugh if u need one! Check out Lady PukeGA doing Swan 'Vomit' Lake (sic)."
She also showed spirit when fans poked fun at the singer's recent weight gain at the same show, throwing sausages on stage at her. "SPAIN, you took the p*** outta me. Thats some hard bodied pop stuff. I'll never forget tonight Barcelona. FOREVER' (sic)" she wrote.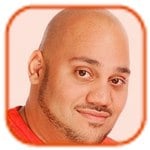 Posted by Andru Edwards Categories: Movies, Music, Television, Features,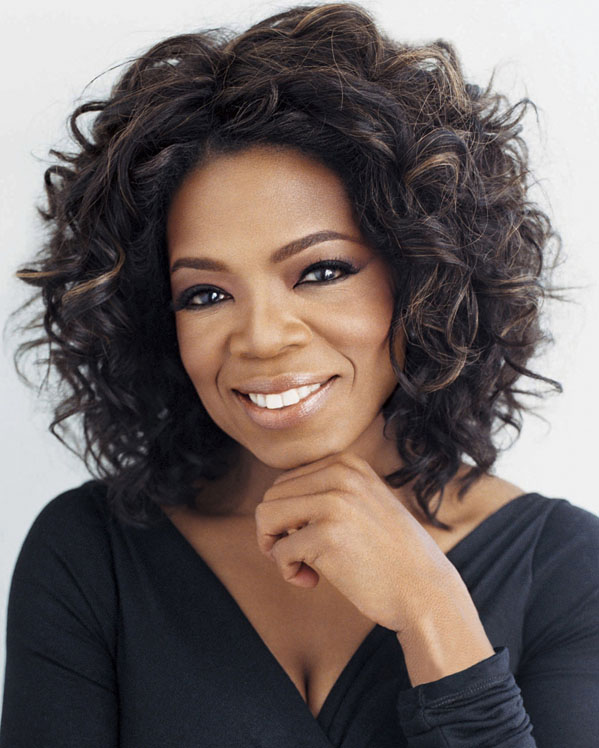 Oprah Winfrey has been named Hollywood's highest-paid female star.
The TV star earned an estimated $165 million between May 2011 and May 2012 thanks to her now-defunct Oprah Winfrey Show, OWN TV network, satellite radio station, production company Harpo and O magazine, figures compiled by Forbes magazine for their Richest Women in Entertainment list show.
Oprah's fortune is a staggering $107 million more than the second-placed star on the list, newest X Factor judge Britney Spears, who generated $58 million in the time period, $1 million more than Taylor Swift, who was named in third place.
Rihanna and Ellen DeGeneres tied for fourth place, with each bringing in $53 million, with Lady Gaga and Jennifer Lopez tying just below them with earnings of $52 million.
Click to continue reading Oprah Winfrey Is Highest Paid Female Hollywood Celeb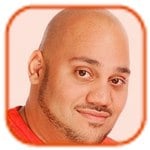 Posted by Andru Edwards Categories: Music, Television,
Kirstie Alley has defended Lady Gaga's weight gain.
The 26-year-old pop star was slammed for recently putting on 25lbs but Kirstie - who has struggled with her own weight in the past - says the "Judas" hitmaker was so skinny that gaining a few curves can only be a good thing.
"With [Lady Gaga], she gains [25] pounds and it becomes this huge thing. She was so freaking skinny that [25] pounds would make her a what, size two? There's an insanity here. I know it's a pressure on her. I know it is. It's really hard to play that game," she told People.
Click to continue reading Kirstie Alley Defends Lady Gaga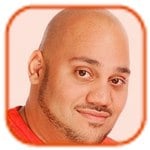 Posted by Andru Edwards Categories: Music, Dating,
Lady Gaga's boyfriend prefers her to be curvier.
The "Born This Way" singer has recently gained 25lbs but says she's happier than ever with her body, especially because partner Taylor Kinney is a huge fan of her new fuller figure.
Writing on her blog, alongside pictures of herself in a bikini, she said, "My boyfriend prefers me curvier. When I eat and am healthy and not so worried about my looks. I'm happy. Happier than I've ever been. I am not going to go on a psycho-spree because of scrutiny. This is who I am. And I am proud at any size."
Gaga - who recently confessed to sufferer from eating disorders in the past - also thanked her fans for supporting her during her struggles and giving her the self-confidence she has always needed. "My weight/loss/gain since I was a child has tormented me. No amount of help has ever healed my pain about it. But you have," she wrote.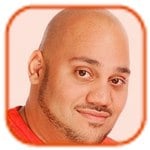 Posted by Andru Edwards Categories: Music, Photos,
Lady Gaga has shared a picture of herself naked on the toilet.
The "Born this Way" hitmaker is seen holding a cigarette and pouting in the photograph, which was taken by acclaimed photographer Terry Richardson - who she previously worked with on the book Gaga x Terry Richardson - and posted on her website littlemonsters.com. It was accompanied by the cryptic caption "Lady Gaga Unretouched #2."
Meanwhile, the singer has also spoken out in support of gay marriage, to back France's plans to officially introduce same-sex unions. "It seems to me that gay marriage is something that is going to happen and it must happen. We are not equal and we will be only if we allow everyone to love freely," she said.
Following Pope Benedict XVI's apparent criticism, labelling same-sex relations as defective and harmful to society, she also argued against what she sees as his non-Christian stance. "This is not what Christians believe. It is the point of view of one person," she added.
© Gear Live Media, LLC. 2007 – User-posted content, unless source is quoted, is licensed under a Creative Commons Public Domain License. Gear Live graphics, logos, designs, page headers, button icons, videos, articles, blogs, forums, scripts and other service names are the trademarks of Gear Live Inc.