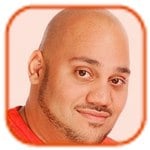 Posted by Andru Edwards Categories: Movies, Hook-ups, Rumors,
Rupert Sanders allegedly still has feelings for Kristen Stewart.
The Snow White and the Huntsman director's marriage to model Liberty Ross crumbled when his fling with the 23-year-old actress was exposed in Los Angeles in July 2012, and he is reportedly still pining over the brunette beauty.
"His family is wrecked. Even though he has admitted to everyone in his life that the long-brewing affair was a terrible idea, he still hasn't been able to get over his feelings for Kristen. He fell in love with her a long time before he laid a finger on her, and he's finding it difficult to shake," a source said.
The 42-year-old filmmaker is still friends with Kristen, who split from her long-term boyfriend Robert Pattinson in May 2013 after they struggled to move past her "momentary indiscretion," and hopes they might have a future together. "Rupert, against all better judgement, still holds out hope that he and Kristen can get things going again, but he's completely deluded - she would never put her career on the line like that again," the insider added.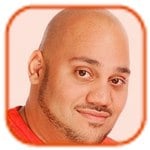 Posted by Andru Edwards Categories: Movies, Hair Styles, Features,
Kristen Stewart wants to shave and tattoo her head.
The On The Road actress has to keep her long brunette locks for parts in movies, but if she had her way she'd sport lots of crazy hairstyles and colors and has vowed to cut it all off one day:
"If I wasn't an actor, I would definitely do things to my hair. I would cut it more, I would dye it more. At some point I want to do a total boy cut, completely - not a pretty, girly version - like a straight up James Dean haircut. And then, I'm definitely going to shave my head before I die. I will definitely tattoo my head while it's shaved before my hair grows back. I'm not sure which part, probably the bottom quadrant in the back. I don't know what the tattoo would be, yet. Still thinking."
The 23-year-old actress added she doesn't care whether people like her image, as worrying about other people's opinions can only hinder her art. "As long as I feel solid about my creative choices, people can have whatever image or perception of me that they'd like. You can't think that someone's impression of you is wrong - it's their impression - and, therefore, you really can't worry about it. So many people have developed their impressions based on f***ing bull***t, and you'll never do anything true to yourself, you'll never make the art you want to make," she added.
Robert Pattinson may spend Christmas with Kristen Stewart.
The Twilight Saga actor is reportedly being forced into a decision over staying in Los Angeles with his former flame or returning to his hometown of London to be with his family - who allegedly disapprove of rumors the couple have rekindled their on-off romance.
"He's supposed to go home to London for Christmas, but Kristen wants him to stay with her in LA. He's torn," a source revealed to Life& Style magazine.
Robert's family are distrusting of Kristen following her alleged affair with married Snow White and The Huntsman director Rupert Sanders last year, and fear the Christmas holidays could spark a reunion between the pair. "They can't stand Kristen; his family is terrified that he'll never get away from her. They think she's bad news, but there's something about Kristen that he just can't resist," the source added.
Click to continue reading Robert Pattinson to Spend Christmas with Kristen?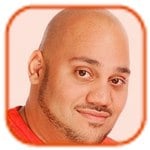 Posted by Andru Edwards Categories: Movies, Dating, Rumors,
Robert Pattinson is taking rumored girlfriend Dylan Penn on a romantic trip to Hawaii.
The 27-year-old actor is said to have moved on after a four-year on/off romance with his Twilight co-star Kristen Stewart and is taking blonde beauty Dylan - who is actor Sean Penn's daughter - on a three-day luxury vacation next month.
"Rob wants to treat her to a break away. They have been seeing each other casually for months," a source said.
He is still said to be in touch with former love Kristen, 23, and was even reported to have been asking her for career advice recently. Kristen is said to be unhappy that the actor is taking Dylan on the getaway. "Kristen is really upset that Rob has planned a romantic break with another woman. Rob still loves Kristen but he doesn't think it can work between them, he believes they both need a fresh start. He wants to jeep his options open, and he's looking forward to spending time with Dylan and getting to know her better in Hawaii," the source added.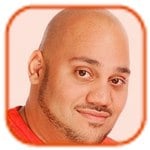 Posted by Andru Edwards Categories: Movies, Dating, Rumors,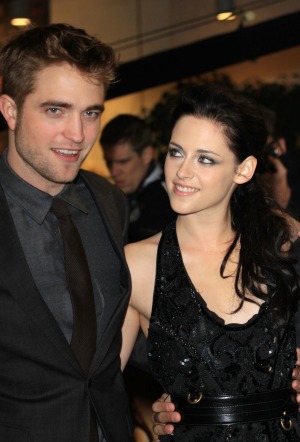 Robert Pattinson can't get over Kristen Stewart.
The A-list couple are said to have been secretly meeting up at their mutual friend Shannon Woodward's flat, despite calling time on their relationship earlier this year. "Rob is still in love with Kristen and can't keep away from her. They've been meeting secretly at production studios and at Shannon's flat. The three of them have been close friends for years and all look out for each other," a source said.
Robert, 27, is reportedly finding it impossible to cut ties with Kristen and doesn't want to move on from their four-year romance. "He's tried flirting with other girls, partying and putting distance between them but there's no other woman for him. His sister Lizzie has told him to follow his deepest feelings and to not by swayed by pressure from Hollywood, because his management and publicists want him to move on and leave his 'troubled' relationship with Kristen behind," the insider added.
This comes after the Twilight stars were spotted checking into the plush Viceroy hotel in Palm Springs, California, with their pooches Bear and Bernie last month.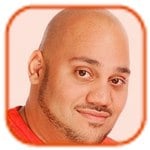 Posted by Andru Edwards Categories: Movies, Hook-ups, Rumors,
Kristen Stewart visited Robert Pattinson at his Beverly Hills home on Wednesday.
The On The Road actress, who split from the British actor in May after four years together, spent three hours inside his house before she was spotted following his Jeep out of his gated community in Los Angeles in her pickup truck and driving over to her own house. An insider told UsMagazine.com that the former couple drove off in different directions when they realized they had been identified by photographers and Kristen went back to her property alone.
The duo, who met on the Twilight Saga trilogy, called off their relationship after they struggled to get past the 23-year-old actress's "momentary indiscretion" with her Snow White and the Huntsman director Rupert Sanders in July 2012.
Robert and Kristen were last rumored to have spent time together in August, when a source predicted they would reunite after having a "very intense conversation" at Kristen's house.
Click to continue reading Kristen Stewart Reunites with Robert Pattinson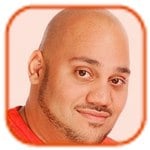 Posted by Andru Edwards Categories: Movies, Photos,
Kristen Stewart enjoyed a night at Hooters in Texas.
The Twilight Saga beauty dined at the chain restaurant - which is famous for its busty waitresses - over the weekend and although she tried to keep a low profile, Kristen, 23, was happy to pose for pictures with employees and fans.
"She was trying not to be noticed, so she sat with her back to the restaurant. When she was eating, a guy asked her if she was Kristen Stewart. She said, 'Yes.' When the guy asked her if he could take a photo, she asked if she could take it after her meal. She was really nice, she smiled and said bye before she left," a source said.
Click to continue reading Kristen Stewart's Hooters Fun
Kristen Stewart is still in love with Robert Pattinson.
The 23-year-old actress, who was dumped by the 27-year-old British actor last month after four years together, is trying to get over their break-up by spending time with her friends but has no interest in dating anyone else because she still has strong feelings for the actor.
"She is still in love with Rob. As far as her wanting to date anyone else, the answer is 100 percent absolutely not," a source close to the star.
The insider explained that the brunette beauty, who met the actor on the set of the Twilight Saga, ''misses her best friend. It's like a part of her has died and she is still going through the grieving process." The insider added," Kristen has been just laying low, hanging out with her closest friends and trying to stay out of the spotlight as much as possible."
Click to continue reading Kristen Stewart Still in Love with Robert Pattinson
Robert Pattinson dumped Kristen Stewart because she was too needy.
Although the couple had appeared to put Kristen's infidelity behind them - following her fling last year with married director Rupert Sanders - the relationship reportedly fell apart earlier this month because Robert felt Kristen had become "too dependent" on him.
"Through the years, Kristen definitely became too dependent on Rob saving the day and taking her back. He had to constantly feel in charge of Kristen and eventually it just became too tiring," a source said.
Friends also believe Robert, 27, and 23-year-old Kristen are at different points in their lives right now. "Kristen is too concerned about being a Los Angeles hipster and he's preoccupied with working these days. Rob's ready to focus on his career and take it to the next level; Kristen's priorities obviously don't line up with that. He felt like an adult taking care of a child at times. Now he's glad to only have to be in charge of himself... He thinks she has a lot of growing up to do," the insider added.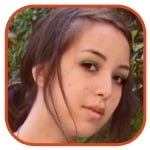 Posted by Robin Paulson Categories: Movies, Break-ups, Photos, Paparazzi Photos,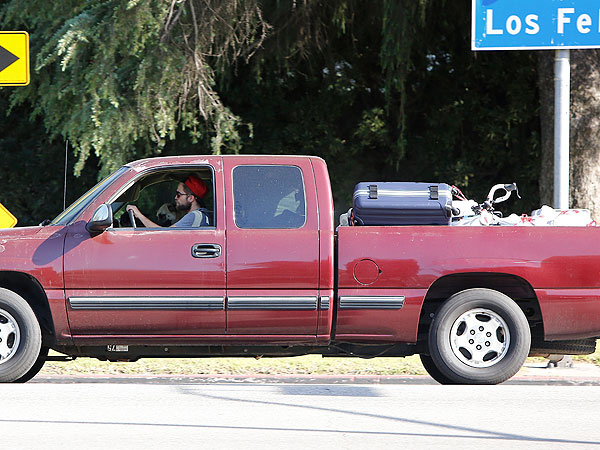 Sorry Robsten fans - if a photo of Robert Pattinson driving a truck full of his belongings driving in the opposite direction of Kristen Stewart's pad is not enough to convince you that their split is official, then I don't know what is.
While many hoped that the Twilight co-stars could repair their relationship following Stewart's brief affair with her Snow White and the Huntsman director Rupert Sanders, it seems as if their relationship couldn't endure the indiscretion. Then again, the tabloids are in need of another Pam and Tommy...
Read More

| People

© Gear Live Media, LLC. 2007 – User-posted content, unless source is quoted, is licensed under a Creative Commons Public Domain License. Gear Live graphics, logos, designs, page headers, button icons, videos, articles, blogs, forums, scripts and other service names are the trademarks of Gear Live Inc.