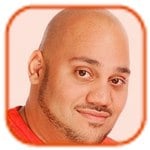 Posted by Andru Edwards Categories: Music, Television, Dating, Celebrity Babies, Pregnancies, Rumors,
Kanye West wants to move to Paris. The rapper's girlfriend, reality TV star Kim Kardashian, is expecting the couple's first child this summer and the rapper wants to move the whole family to the French capital once the tot is born.
"Kanye has his heart set on it. And when Kanye wants something, Kanye gets it. Period. He's obsessed with moving to Paris," a source said.
However, Kim, 32 - who is famously close to her family - is unhappy about her partner's plans and trying to convince him to spend the first six months of their baby's life in Paris before making Los Angeles - where they recently purchased a huge mansion - their permanent base. The insider added to OK! Magazine ,"Kim's mother Kris Jenner is adamant that it's a terrible idea. She's worried. The baby will be born at Cedars Sinai [hospital in Los Angeles] where her niece and nephew were born. Kim loves Paris but would never give birth to her first child away from her family. She met with doctors in Paris so she could set up for the child's first six months. She has agreed to spend the first six months in Paris with Kanye and their child."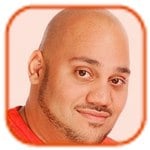 Posted by Andru Edwards Categories: Television, Divorce, Legal Issues, Rumors,
Kim Kardashian and Kris Humphries faked their televised marriage proposal.
The former couple - who have been fighting about how to legally end their 72-day marriage since October 2011 - re-shot scenes of the 28-year-old basketball player popping the question to the reality TV star because she didn't like how she looked during his original proposal, according to a deposition given by Russell Jay, who is producer on Keeping Up With The Kardashians, ahead of their divorce trial.
According to a transcript of the deposition - obtained by Life & Style magazine - Kim was "completely surprise"' by Kris' first proposal and asked for the scene to be filmed again because "she didn't like how her face looked in the first take."
Russell also claimed that a scene where Kim confessed to her mother, Kris Jenner, that she was having trouble in her marriage was actually shot after she filed for divorce, and that another scene which saw the then-couple argue after Kris had a hotel party with girls while Kim was supposed to be out of town was also "faked" and that she was actually present the entire time.
Click to continue reading Kris Humphries Faked Marriage Proposal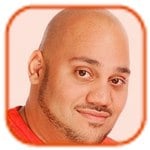 Posted by Andru Edwards Categories: Television, Rumors,
Khloe Kardashian's ex-stepmother has branded her a liar.
Ellen Kardashian - who was married to The X Factor host's father Robert before his death from cancer in 2003 - claims the 28-year-old reality TV star, her brother Rob, 25, and her older sisters Kim, 32, and Kourtney, 33, weren't close to their father before his death and dismissed their accusations that she married him on his "deathbed."
"I was with Robert for almost five years total. I dated him for three years, and he proposed to me in 2001. We married two months prior to his passing in 2003 and planned a wedding -- we didn't just run right out and get married. In fact, I met with the girls just the week before to go over all our plans. We had a beautiful wedding with the girls and all of his family at our home. It's sad they choose to lie when they know their father was so happy on that wonderful day. I have nothing to hide. I have not belittled them or chastised them or said shameful things about them. If this was about money, I would have done this nine years ago, because I'm not the one who was left the insurance policy," she said.
Click to continue reading Khloe Kardashian's Former Stepmother Calls Her a Liar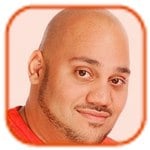 Posted by Andru Edwards Categories: Television, Divorce, Rumors,
Kris Jenner and her husband Bruce are more in love than ever despite recent rumors he wanted a divorce.
The Keeping Up With The Kardashians stars - who have been married for 21 years and share two biological daughters together, Kendall, 17, and Kylie, 15, as well as eight step-children - are reportedly still crazy about one another and Bruce is said to be hugely proud of his wife, who has successfully managed the careers of their entire family including her world famous daughters Kim, Kourtney and Khloe Kardashian.
"Kris and Bruce are doing just fine. Bruce would never, ever leave Kris because he is too much in awe of her," a source said.
Earlier this month the 63-year-old Olympic gold medalist reportedly consulted a lawyer because he was fed up with Kris, 55, flirting with younger men and her increasingly large ego. But a source close to the couple insists that they are not heading for a divorce because they are still madly in love. "Sure she pushes his buttons and p***es him off from time to time, but deep down inside Bruce is crazy about her. She's the boss of the relationship and he knows this," the insider said.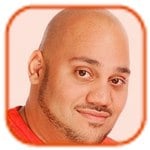 Posted by Andru Edwards Categories: Sports, Television, Divorce, Rumors,
Bruce Jenner is allegedly preparing to file to divorce from Kris Jenner.
The 63-year-old Olympic gold medallist is said to have consulted a lawyer after 21 years of marriage because he is fed up with Kris, 55, - who manages her entire family's careers - flirting with younger men and her increasingly large ego. "Bruce feels that Kris treats him like a doormat, and he's had enough. She constantly belittles his appearance and complains to mutual friends that he's a boring old fart. Then she has the gall to flaunt her relationships with younger guys in his face!" an insider told The National Enquirer.
Bruce shares two biological children with Kris, daughters Kendall, 17, and Kylie, 15, but they both have four other children each from previous relationships, including her world famous daughters Kim, 32, Kourtney, 33, and 28-year-old Khloe Kardashian.
Click to continue reading Bruce Jenner to File for Divorce?
Kris Jenner has warned Kanye West to stop talking about Kim Kardashian's sex tape.
The musician recently rapped about the intimate video his girlfriend made with her ex Ray J in 2003 but after TMZ claimed he used to watch it to get himself in the mood while having sex with his previous lovers, her mother Kris told him off.
"Kris had stern words with Kanye when she saw that he said he would put Kim's sex tape on while romping with other women. She thinks it's a disrespectful claim and told Kanye to stop talking about it at every given opportunity. As far as Kris is concerned, the video with Ray J is history and since then Kim has become a reality TV star, a fashion designer, even a philanthropist - so she's moved on. By bringing up the past, Kanye is making it worse for Kim, but he doesn't see it as that much of a big deal," a source said.
Click to continue reading Kris Jenner is 'Furious' with Kanye West Over Sex Tape Boast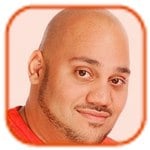 Posted by Andru Edwards Categories: Music, Sports, Television, Divorce, Legal Issues,
Kris Humphries' legal team hid a subpoena in a delivery box for Kanye West.
Lawyers acting for the basketball star and his estranged wife Kim Kardashian appeared in court today as part of ongoing divorce proceedings and the reality TV star's lawyer Laura Wasser revealed the ploy to the judge.
According to the lawyer, Kris' representatives tried to serve the subpoena to the rapper by putting it into a box from department store Nortstrom and having it sent to his girlfriend Kim's house. Ms. Wasser also complained that her client has already racked up a $250,000 bill in attorney's fees yet it is unclear what Kris - who is seeking an annulment as he claims the couple's 72-day marriage was a fraud - is trying to achieve in dragging out the proceedings.
She added that there was evidence to confirm reports that Kris and his legal team want to put reality TV on trial, noting they had also served Kim's mother and manager Kris Jenner with a subpoena as well as NBC Universal and Bunim/Murray, which produces the Kardashian reality shows.
Click to continue reading Kanye West Received Kris Humphries' 'Sneaky' Subpoena
Kris Jenner is angry at Kanye West's "Perfect B****" tribute to Kim Kardashian.
Kim is said to be flattered by her boyfriend's latest tribute - which tells how he's been with so many girls but now found his ideal woman - but her mother is upset at him referring to her as a b****.
"Kris told Kim to get a grip, saying no woman should be called such a term," a source told The Daily Star.
Kanye, 35, debuted the new song at New York's Dream Downtown club last Friday, where he was partying with Leonardo DiCaprio. He reportedly pulled out a laptop and asked DJ Reach to blast out his new songs. Those who heard it said "Perfect B****" contains numerous references to Kim's famous curvaceous figure and eye-popping butt. The hip-hop star previously rapped about being in love with Kim on "Way Too Cold," which referenced her ex-husband, basketball player Kris Humphries.
"Perfect B****" will be featured on Kanye's upcoming Cruel Summer album.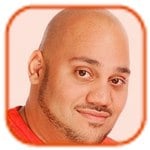 Posted by Andru Edwards Categories: Television, Sex Tapes, Rumors,
Kris Jenner orchestrated the release of Kim Kardashian's sex tape, a new source claims.
The showbiz matriarch could have deliberately released her daughter's sex tape in 2007 in order to catapult the Kardashian family to stardom, according to a new source who backs the rumors started by Kim's soon-to-be ex-husband Kris Humphries.
"Kris was totally involved in arranging the sale of Kim's tape. The video already existed, and Kris was there every step of the way as a middleman brought in to market it to an adult entertainment company," said a source, who passed a polygraph test.
Savvy businesswoman Kris now manages her six children and husband Bruce Jenner's careers, and the insider claims she approached Vivid Entertainment to market curvy reality star Kim's sex tape to then boyfriend Ray J. "I saw Kris Jenner's signature on the contract; I believe she got somewhere between $250,000 and $500,000 for the original deal with the middleman," the source added.
Click to continue reading New source Claims Kris Jenner Released Kim Kardashian's Sex Tape
Kim Kardashian has reportedly told her mother to stay out of her relationship with Kanye West.
The 31-year-old beauty has been dating the rapper since April and things are going so great between the pair Kim doesn't want her close-knit family and especially her mom Kris Jenner to do or say anything that could jeopardize the romance.
"Kim has been telling her family members, and especially her mom Kris Jenner, to stay out of this relationship. She doesn't want anyone telling her what to do or how to act or what to say publicly about Kanye. Kim has said that she knows how to have a strong relationship and she doesn't want anyone else to try and tell her the right thing to do," a source close to her said.
Kim and Kanye - who were friends for eight years before deciding to embark on a romance - have been virtually inseparable since they started dating, with the reality TV star joining the "Gotta Have It" hitmaker on tour and to Haute Couture Week in Paris, France, earlier this month.
Click to continue reading Kim Kardashian Wants Her Mother to Stay Out of Her Relationship
© Gear Live Media, LLC. 2007 – User-posted content, unless source is quoted, is licensed under a Creative Commons Public Domain License. Gear Live graphics, logos, designs, page headers, button icons, videos, articles, blogs, forums, scripts and other service names are the trademarks of Gear Live Inc.