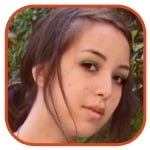 Posted by Robin Paulson Categories: Music, Television, Rumors,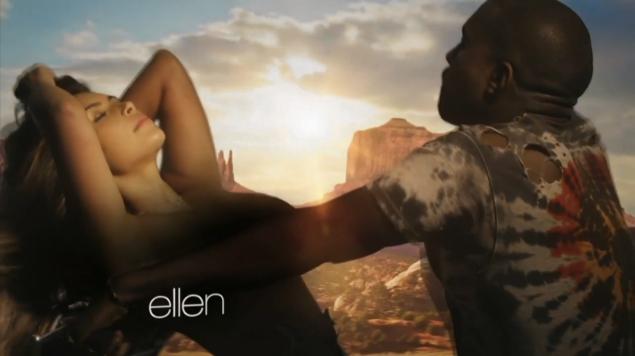 Kanye West's music video for "Bound 2" might be garnering a lot of attention from fans all over (including James Franco and Seth Rogen, who loved it so much that they parodied it), but rumor has it that West's future mother-in-law Kris Jenner is not one of those fans.
Despite the positive buzz praising Kim Kardashian's post-pregnancy body - which is ostentatiously showcased in the music video - the reality star's momager isn't impressed by the video's popularity. "Kris went ballistic, telling her daughter this is worse than the 2007 leaked sex tape that Kim made with her ex-boyfriend Ray J, because that was meant to stay private, while this was meant to go public," a source revealed. "She started crying, saying how ashamed she was to see her daughter being 'forced into something so degrading.' She's saying that Kim's destroyed all of her credibility."
Click to continue reading Kris Jenner Furious Over "Bound 2" Video
Read More

| Daily Mail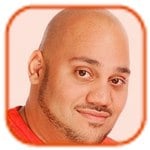 Posted by Andru Edwards Categories: Sports, Television, Divorce, Sex Tapes, Rumors,
Lamar Odom is reportedly planning to expose a sex tape featuring Khloe Kardashian.
The disgraced basketball player's marriage to the TV personality has been on the rocks since allegations of infidelity and drug abuse surfaced earlier this year, and it has been alleged that Kris Jenner has made Khloe thrash out details of their divorce with the family's attorney. However, Lamar has made a series of his own demands and wants a $10 million settlement and the return of the $875,000 engagement ring he gave to Khloe - whom he wed in 2009 - otherwise he will leak the tape and other damaging revelations about the Kardashian clan.
"Lamar is prepared to destroy Khloe's reputation by discussing their sex tape, and how she targeted him and tore his family apart. Kris is insisting on a confidentiality agreement to ensure Lamar can never discuss his life with the Kardashians either in print or verbally. He's not signing anything until they cough up the dough," a source told National Enquirer.
Click to continue reading Lamar Odom to Expose Khloe Kardashian Sex Tape?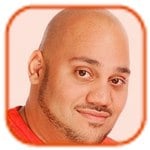 Posted by Andru Edwards Categories: Sports, Television, Rumors,
Khloe Kardashian could be O.J Simpson's daughter.
The manager of the disgraced former football player, Norman Pardo, has reignited speculation that O.J could be the reality star's biological father by suggesting he shared a "close" relationship with Kris Jenner throughout her marriage to late ex-husband Robert Kardashian. "It's all going to come out sooner or later. Khloe could be O.J.'s kid," he told In Touch Weekly.
Click to continue reading Manager Claims O.J Simpson May Be Khloe Kardashian's Father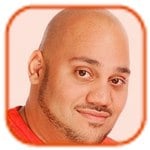 Posted by Andru Edwards Categories: Music, Television, Rumors,
Kanye West has reportedly banned Kim Kardashian from undergoing cosmetic surgery.
The "Stronger" hitmaker - whose mother Donda tragically died from surgery complications after a breast reduction and liposuction in 2007 - is having a clause written into their pre-nuptial agreement stating she will have to pay a reported $500,000 if she has any work done and he is said to have warned her their wedding is off if she goes under the knife before their big day after discovering an email from a surgeon about secret plans for surgery.
"Kim met with her surgeon to discuss having a nose job and liposuction on her thighs and tummy before their wedding next summer. She was planning to do it in March when Kanye would be working in Paris. She hoped by the time he returned to Los Angeles she would have healed and Kanye would never know. He flipped and said if she went ahead with the procedures then the wedding was off," a source said.
Click to continue reading Kanye West Bans Kim from Plastic Surgery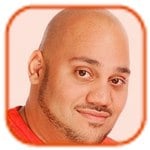 Posted by Andru Edwards Categories: Music, Television, Weddings,
Kris Jenner hopes Kim Kardashian and Kanye West will marry next year.
The couple - who have five-month-old daughter North together - got engaged last month after the rapper proposed at the AT&T Park baseball stadium in San Francisco in front of her family. Kim's mother Kris is very excited about the nuptials but has no idea when they will happen, although she is hoping for a 2014 ceremony.
In an interview with Entertainment Tonight correspondent Cheryl Woodcock Kris was asked if she knew when the wedding will take place, to which she replied, "As soon as I know, I'm going to let you know. Hopefully, probably, next year." Kris also revealed Kim is yet to pick her bridal gown when quizzed by Cheryl, only answering, "Not yet."
Click to continue reading Kris Jenner Is Hoping for 2014 Wedding for Kim and Kanye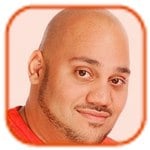 Posted by Andru Edwards Categories: Music, Television, Rumors,
Kim Kardashian and Kanye West are planning to move to London.
The couple are planning to settle down in an upmarket area of the UK capital in a bid to give their five-month-old daughter North an "elite" education and social circle. "Kanye talks a lot about how he wants his kids to attend the same boarding schools as Kate Middleton and Prince William did. He wants them to go to Oxford, grow up alongside royalty and be part of the elite. They'll be buying a place and love the idea of Chelsea or Kensington," a source said.
The couple also see the move as a good chance to broaden their respective careers. "Kim and Kanye see London as the next phase of their empire growth. The US is pretty much a saturated market for them now, but their business people reckon that London could be their new LA," the source added.
Click to continue reading Kim Kardashian and Kanye West to Move to UK?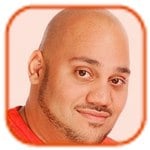 Posted by Andru Edwards Categories: Television, Dating, Paparazzi Photos, Rumors,
Kris Jenner has reignited rumors she is dating Ben Flajnik. The reality TV star, who recently announced she and her husband, Bruce Jenner, had ended their marriage after 22-years together, was spotted enjoying a shopping trip with the former The Bachelor star in New York City on Friday.
The duo, who previously insisted they were just friends, were photographed at Barney's department store and made no attempt to hide the fact they were together, as the 30-year-old vineyard owner waved to onlookers, according to the MailOnline website. Their public date came just days after Kris, 57, brought Ben to her future son-in-law, Kanye West's concert in Oakland, California, on Wednesday.
Ben recently denied he was dating Kris after she spent a day at his winery in Sonoma. "I did Kris' talk show a few months back, brought my wines on the show. Of course I offered her a visit to the winery whenever she had a chance. That's how we met. Recently, she ended up contacting me about a month ago or so and asked me if they could film an episode of Keeping Up With The Kardashians at the winery. I of course obliged," he said last week.
Click to continue reading Kris Jenner Dating Ben Flajnik?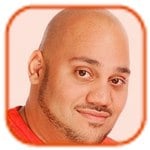 Posted by Andru Edwards Categories: Sports, Television, Divorce, Drugs, Drunk, Legal Issues, Rumors,
Khloe Kardashian says she isn't "made of steel."
The reality TV star is trying to cope with her relationship troubles and her husband Lamar Odom's recent DUI arrest - and she has taken to her Twitter account to hint it's proving difficult to stay strong: "As much as I wish I were made of steel ... I'm not ... I'm pretty damn close to it though hehe."
Khloe, 29, previously left a cryptic, but optimistic, message to her followers on the social networking site, which she has since deleted. "Smile and no one will notice," she wrote.
According to recent reports, the couple were reunited at their California mansion, but the star's family are pushing her to end their romance because of his arrest and alleged drug use. Lamar was stopped by the California Highway Patrol on Friday and released after posting $15,000 bail. "Kris wants Khloe to get her prenup money, plus the penalty for cheating. Kim, Kourtney [Khloe's sisters] and Kris want her to dump him. You can't live with a drug addict," a source said.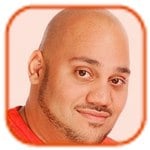 Posted by Andru Edwards Categories: Television, Divorce, Rumors,
Kris Jenner's marriage is reportedly over. The Kardashian family matriarch's relationship with husband Bruce is rocky, and it is said the couple - who have been "separated for months" - haven't made love in years.
"They've had problems for a long time and have been separated for months. They haven't slept together in years and pretty much just have a business relationship at this point. Their marriage is over," an insider said.
The Kris chat show host has been spotted without her wedding ring recently, but it is claimed she tried to stop photographs of her without the band being made public. "There were also promos for her talk show that she wouldn't approved because she realized she wasn't wearing her ring in them. She made sure they never saw the light of day," the source added.
It is said Bruce has grown tired of his wife's fame-seeking "antics" and the former track and field athlete feels it is making him appear "foolish" by association. "He is so sick of the Kardashian machine and Kris' antics. He knows she's making him look foolish. This is a man who was called the best US athlete of all time. But he's so broken down. It's like Kris has sucked the life out of him," another source said.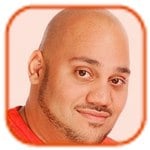 Posted by Andru Edwards Categories: Music, Television, Celebrity Babies, Photos,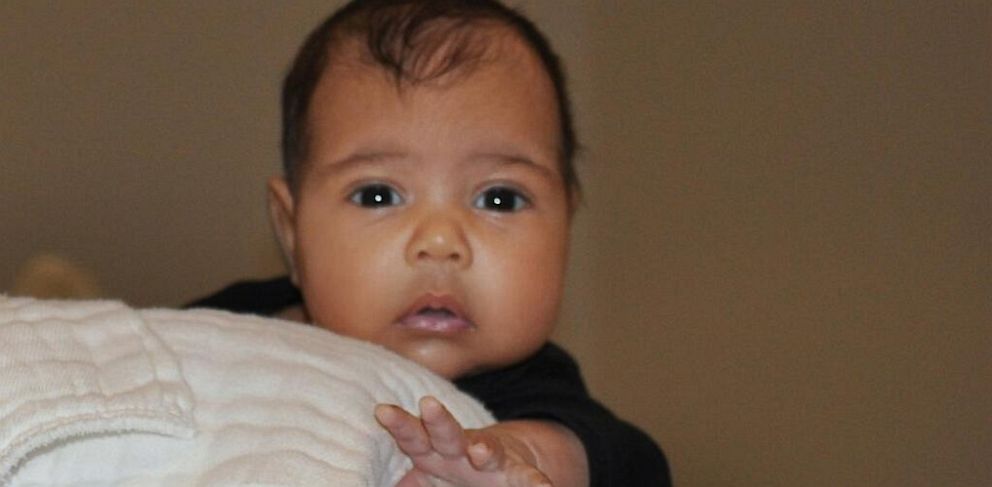 Kanye West has revealed the first picture of his daughter. During an appearance on his girlfriend Kim Kardashian's mother's chat show, he showed a photograph of North, who was born two months ago, explaining to Kris Jenner that they didn't want to sell the first pictures and he thought Kris' show was the perfect place to introduce her.
"It's all this talk about baby pictures and 'can you get paid for the baby picture or do you want to put it on a magazine.' And for me and your daughter we have not attempted to get paid for anything, we have not attempted to put it on a magazine. You just stop all of the noise and I thought it would be really cool on her grandmother's season finale to bring a picture of North," he said.
Click to continue reading Kanye West Reveals First Picture of Daughter
© Gear Live Media, LLC. 2007 – User-posted content, unless source is quoted, is licensed under a Creative Commons Public Domain License. Gear Live graphics, logos, designs, page headers, button icons, videos, articles, blogs, forums, scripts and other service names are the trademarks of Gear Live Inc.