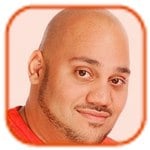 Posted by Andru Edwards Categories: Television, Sex Tapes, Rumors,
A man who claims to have a sex tape featuring Kris Jenner wants to sell it for a million dollars.
The mystery guy, who called himself "Troy," intends to contact Vivid Entertainment - the porn studio who has released many x-rated celebrity videos, including one of Kris' daughter Kim Kardashian and her former boyfriend Ray J - to sell them the footage.
When asked why he had not yet offered proof of the tape's existence, Troy said, "I am not [making it up]... I have the sex tape on my hard drive. It goes for a high price. I just can't release a sex tape. It is a million dollar sex tape."
Kris has denied the footage - which Troy claims was shot in the Beverly Hilton hotel - exists and has called police to claim she is being bombarded with calls, voice mails and text messages about the film.
Click to continue reading Kris Jenner "Sex Tape" Has $1 Million Price Tag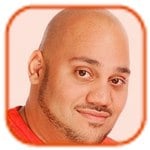 Posted by Andru Edwards Categories: Television, Legal Issues, Sex Tapes, Rumors,
Kris Jenner has called police about an alleged blackmail plot involving a sex tape.
The 58-year-old businesswoman - who split from husband Bruce Jenner last October after 22 years of marriage - is reportedly being contacted multiple times a day by an individual who claims to have X-rated footage of the Kardashian matriarch, but she insists no such film exists.
According to gossip website TMZ, Los Angeles County Sheriff's Deputies went to the star's house on Tuesday and took a report, which says Kris has been receiving up to 300 phone calls, voice mails and texts a day for the last few weeks from the person who is threatening to expose the compromising footage. Kris also claims the caller has at times changed their story to insist it is actually her daughter Khloe Kardashian - who is in the process of divorcing disgraced sportsman Lamar Odom - featured in the tape.
The brunette beauty - whose daughter Kim was propelled to stardom by an X-rated video she recorded with ex-boyfriend Ray J - previously confessed she and Bruce made their own pornographic movie to "spice things up" between them.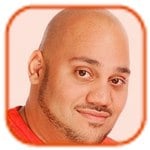 Posted by Andru Edwards Categories: Music, Television, Rivalries, Rumors,
Kanye West wants to manage Kim Kardashian's career.
The Keeping Up with the Kardashians star has been working with her mother, Kris Jenner, since she first found fame after her sex tape with ex-boyfriend Ray J was leaked in 2007, but her rapper fiance is reportedly now "totally in charge" behind the scenes and is starting to leave his future mother-in-law out of important meetings.
"Kanye is now totally in charge of Kim's career and his non-stop wheeling and dealing is leaving Kris out of control. Kanye has managed to get Kim to cut her magazine and media appearances by a shocking level and that's going directly against Kris' plan to seize every publicity opportunity offered to her daughters," a source said.
The "New Slaves" hitmaker, who is living with Kris while the couple's new home in Bel Air, California undergoes extensive renovations, is allegedly eager for Kim, 33, to end some of her current contracts so she take on more high-level projects. "His goal is to get people to respect Kim and take her seriously -- it's basically the same kind of thing he did when he was launching his rap career after being known primarily as a producer," the insider said.
Click to continue reading Kanye West Wants to Manage Kim Kardashian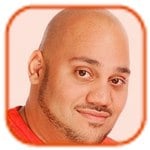 Posted by Andru Edwards Categories: Sports, Television, Divorce,
Lamar Odom "always" speaks to Khloe Kardashian.
The basketball player was served divorce papers from the Keeping Up with the Kardashians star in December following months of rumours he was addicted to crack cocaine and cheated on her with several different women, but he insists they are still in regular contact.
"I always speak to Khloe. She's my wife," he said.
Lamar is relocating to Spain to play basketball with the Spanish franchise Laboral Kutxa, and he credits the support he received from Bruce Jenner - who split from Khloe's mother Kris Jenner after 22 years of marriage in October - with his making the move to get his career back on track. "Bruce is... he means a lot to me. Bruce is one of the reasons why I am going to do this. And of course my family. They stood by me," he said.
Lamar - who is still wearing his wedding ring - also confirmed he is still in touch with his estranged mother-in-law: "I left Kris a message today. [I'm] always texting back and forth with Bruce. Hopefully they'll be able to come see me soon."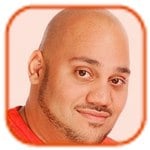 Posted by Andru Edwards Categories: Television, Divorce, Child Stars, Rumors,
Bruce Jenner's daughters are "confused" by his current appearance.
The reality star has recently undergone a laryngeal shave to make his Adam's apple smaller and is sporting dyed hair with highlights and longer nails, and his daughters Kendall, 18, and Kylie, 16, with estranged wife Kris Jenner don't understand the new look.
"Kylie and Kendall just don't know what to think. It's extremely confusing for them to grasp. There is just no denying Bruce's recent physical changes, and he does look more feminine. It's been especially hard for 16-year-old Kylie because some of her friends have made jokes about Bruce's looks," a source said.
Kris has denied Bruce - who lives in Malibu, California, away from the family home in Calabasas - is undergoing a sex change and he has said he only had the throat operation because he didn't like the way his Adam's apple looked. "Kris always encouraged Bruce to have his face nipped and tucked. He has had plastic surgery to remove excess fat above his eyelids. The Adam's apple surgery is just following in that pattern," the source said.
Click to continue reading Bruce Jenner's Daughters Confused by His Look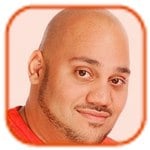 Posted by Andru Edwards Categories: Television, Legal Issues, Rivalries,
Kim Kardashian has branded her former stepmother a "slippery snake."
The Keeping Up with the Kardashians star, her siblings and mother Kris Jenner have filed a lawsuit against Ellen Pearson - the former wife of her late father Robert Kardashian - claiming she sold personal property, including family photos, to a publication in January 2013 and in her deposition, Kim admitted she "disliked" her.
When asked her opinion of Ellen - who married Robert six weeks before he died in 2003 - Kim said, "She is a slippery snake... I dislike her. I think that she -- I don't agree with her decisions as of late. And I didn't agree with her decisions when she wouldn't give us back property or ever since she married my father, I haven't agreed with her decisions. I feel like there was an agenda there -- but I don't think about Ellen. I don't spend my time worrying about her, because I try to be a positive person. Everyone is pushed to a limit, and no matter how positive you are, you can look at someone and say, wow, they are a slippery snake, they make awful decisions that are hurtful."
Click to continue reading Kim Kardashian Slams Former Stepmother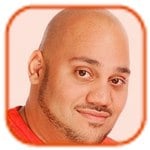 Posted by Andru Edwards Categories: Music, Television, Weddings, Rumors,
Kanye West wants Kim Kardashian to drop her famous surname when they marry.
The "Power" rapper is adamant his bride-to-be takes his last name, causing a tense moment over Christmas when her mother, Kris Jenner, suggested Kim become Kardashian-West.
"Everyone at the table gave a thumbs up, except for Kanye. He sat quiet and stern faced, then blurted forcefully, 'She will be known as Kim West. My wife will bear my name only!" a source said.
Kim - who has six-month-old daughter North with Kanye - is now facing the tough decision of trying to please both her notoriously hot-headed partner and her extremely persuasive mother.
Click to continue reading Kanye West Wants Kim to Take His Name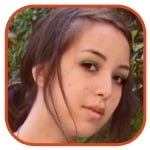 Posted by Robin Paulson Categories: D-List, Movies, Music, Sports, Television, Engagements, Weddings, Celebrity Babies, Rivalries, Photos, Paparazzi Photos, Features,
+ Despite having written over 7,000 tweets and uploaded nearly 1,000 Instagram photos, Lena Dunham says that social networking puts her "under great duress." Cry me a river and delete your Twitter and Instagram accounts already.
+ Catherine Zeta Jones and Michael Douglas were spotted for the first time together in New York since news of their separation. It's nice to see a Hollywood couple making it work!
+ Real estate mogul Taylor Swift has had her people busy building a wall around her Rhode Island beachfront castle, and her neighbors and surrounding surfers are not too pleased with the construction.
+ Modern Family star Ty Burrell attended a surprise lesbian wedding at his bar in Utah, going so far as to sign as an official witness for the couple.
Click to continue reading Celeb Chatter: Lena Dunham Hates Twitter, T. Swift Angers Neighbors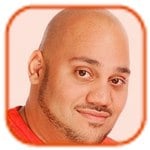 Posted by Andru Edwards Categories: Television, Features,
Kris Jenner wanted Khloe Kardashian to get a nose job at the age of nine.
The Keeping Up With the Kardashians star overheard her mother telling a friend that she needed to go under the knife to correct her snout, which Khloe admits destroyed her confidence. "She didn't mean harm, but when I was around nine I overheard my mom telling her friend I needed a nose job. I was shocked; I hadn't even thought about it. I've grown into my face, but I've had make-up artists tell me, 'You should get a nose job.' I'm so happy that I never have. I'm proud for losing weight when I wanted to and I've never resorted to surgery. I'm not against it - one day I probably will but it would be on my terms," she told Cosmopolitan.
Meanwhile, Kris split from her husband Bruce Jenner - whom she shares daughters Kendall, 18, and Kylie, 16, with - in October after 22 years of marriage, but the pair are yet to file for divorce. However, the Olympic gold medalist appears to be settling into single life well and has even decided to grow his hair in a bid to rebel against Kris and her daughters' orders.
Click to continue reading Khloé Kardashian: Mom Wanted Me to Get a Nose Job at 9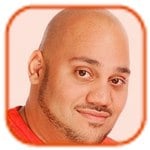 Posted by Andru Edwards Categories: Television, Divorce, Features,
Kris Jenner's relationship with her estranged husband is better now they live apart.
The reality TV matriarch says she and Bruce Jenner are arguing less and appreciating each other more now they have officially separated: "He's great and I'm great and we're such good friends. Sometimes people are just better apart and have better energy. We don't bicker as much. We were starting to sound like some old sitcom from the 50s. I listened to myself and didn't like me. Everyone is happier."
Kris, 58, added there is no talk of divorce, and she and Bruce, 64, are both supporting her daughter, Khloe Kardashian, through her divorce from basketball star Lamar Odom. She also said Bruce will still be welcomed to the family home in Calabasas, California, over Christmas. "Bruce came over last night because he just had to see the tree again. It's really fun. I get so excited during the holidays. I get excited when he's coming over. We enjoy seeing each other more now," she said.
© Gear Live Media, LLC. 2007 – User-posted content, unless source is quoted, is licensed under a Creative Commons Public Domain License. Gear Live graphics, logos, designs, page headers, button icons, videos, articles, blogs, forums, scripts and other service names are the trademarks of Gear Live Inc.