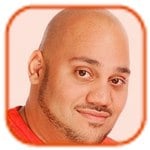 Posted by Andru Edwards Categories: Sports, Television, Divorce, Legal Issues, Rumors,
Kim Kardashian has branded her ex Kris Humphries a "cancer" she wants out of her life for good. The 31-year-old socialite is sick of dealing with the basketball player - who she dumped in October 2011 after just 72 days of marriage - and wants her divorce to go through quickly she can forget about their disastrous romance.
A court hearing took place on Wednesday as part of ongoing divorce proceedings between the former couple after afterwards Kim had some harsh words for Kris, 27, afterwards. According to sources, Kim said, "Kris is the first person I ever had to break-up with and that f***ed with my emotions." Speaking about when the cracks started to appear in their relationship, according to TMZ.com, she added, "He told our producers he would destroy my career and me if the show wasn't edited right. He's a cancer."
Click to continue reading Kim Kardashian Calls Kris Humphries a 'Cancer'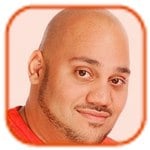 Posted by Andru Edwards Categories: Music, Sports, Television, Divorce, Legal Issues,
Kris Humphries' legal team hid a subpoena in a delivery box for Kanye West.
Lawyers acting for the basketball star and his estranged wife Kim Kardashian appeared in court today as part of ongoing divorce proceedings and the reality TV star's lawyer Laura Wasser revealed the ploy to the judge.
According to the lawyer, Kris' representatives tried to serve the subpoena to the rapper by putting it into a box from department store Nortstrom and having it sent to his girlfriend Kim's house. Ms. Wasser also complained that her client has already racked up a $250,000 bill in attorney's fees yet it is unclear what Kris - who is seeking an annulment as he claims the couple's 72-day marriage was a fraud - is trying to achieve in dragging out the proceedings.
She added that there was evidence to confirm reports that Kris and his legal team want to put reality TV on trial, noting they had also served Kim's mother and manager Kris Jenner with a subpoena as well as NBC Universal and Bunim/Murray, which produces the Kardashian reality shows.
Click to continue reading Kanye West Received Kris Humphries' 'Sneaky' Subpoena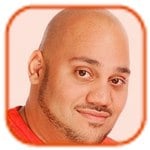 Posted by Andru Edwards Categories: Television, Sex Tapes, Rumors,
Kris Jenner orchestrated the release of Kim Kardashian's sex tape, a new source claims.
The showbiz matriarch could have deliberately released her daughter's sex tape in 2007 in order to catapult the Kardashian family to stardom, according to a new source who backs the rumors started by Kim's soon-to-be ex-husband Kris Humphries.
"Kris was totally involved in arranging the sale of Kim's tape. The video already existed, and Kris was there every step of the way as a middleman brought in to market it to an adult entertainment company," said a source, who passed a polygraph test.
Savvy businesswoman Kris now manages her six children and husband Bruce Jenner's careers, and the insider claims she approached Vivid Entertainment to market curvy reality star Kim's sex tape to then boyfriend Ray J. "I saw Kris Jenner's signature on the contract; I believe she got somewhere between $250,000 and $500,000 for the original deal with the middleman," the source added.
Click to continue reading New source Claims Kris Jenner Released Kim Kardashian's Sex Tape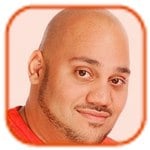 Posted by Andru Edwards Categories: Sports, Television, Rivalries, Rumors,
Kris Humphries was "mortified" when Kelly Osbourne got him thrown out of a Hollywood club on Wednesday.
The basketball player was partying at Beacher's Madhouse on Sunset Boulevard when Fashion Police star Kelly - who is the creative director of the hotspot - ordered him out of the venue. Kelly is close friends with Kris' estranged wife Kim Kardashian and she is a regular visitor to the club.
"Kris was so embarrassed and p***ed. Kim is a regular at the club, and Kelly wanted to stay loyal to her. It was towards the end of the night - Kelly was furious he was in there. You could see the disgust in her face. She sent security over, and they kicked him out. He was mortified," a source said.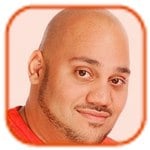 Posted by Andru Edwards Categories: Sports, Television, Divorce, Legal Issues, Paparazzi Photos, Rumors,
Kim Kardashian reportedly asked Kris Humphries not to ruin her photo opportunities during their 72-day marriage.
The former couple got married in August last year and announced their divorce at the end of October that year. Basketball player, Kris, has since been claiming their marriage was a fraud and has anecdotal evidence to prove it. Apparently he plans to argue in his court case that the Keeping Up With The Kardashians star often pushed him out of the frame when pictures were being taken when together, so that she would receive the maximum amount of attention.
"Kris plans on testifying at the upcoming divorce trial that Kim would often tell him to get out of the shot when photographers would descend upon them. Kim would complain that because of Kris's height, he was blocking the photographers' clear shot of her. Kim would get very upset if he didn't move quickly enough. The reason for doing this - so that the press could get an unobstructed view of Kim's outfit. Kim would pore over what the press was writing about her, and she would become upset if her picture didn't look good," an insider said.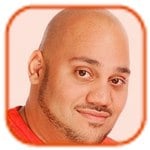 Posted by Andru Edwards Categories: Sports, Pregnancies, Rumors,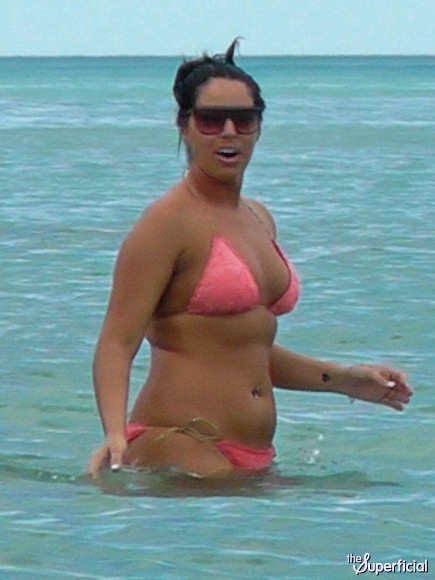 Kris Humphries' former girlfriend Myla Sinanaj is reportedly pregnant.
The woman, whom the New Jersey Nets player is thought to have dated following his split from estranged wife Kim Kardashian, is apparently three months pregnant with his child. Sources directly connected with Myla told website TMZ.com that she confirmed she is expecting on Monday.
Myla - who Kris met while she was working in a New York hotel - insists that the basketball player is definitely the father. The news could be used against Kris in his divorce with Kim, because Kris has claimed he was devastated by the break up and suffered emotionally. However it further cements claims that Kris moved on quickly after separating from the reality TV star when she filed for divorce on October 31.
The insider claims that Myla plans to have the baby and wants to raise it alone, because she believes Kris has betrayed her by denying their five-month relationship. The friend also stated that for the past three weeks, Kris and Myla have been communicating regularly, however she has not yet announced the news to the sportsman.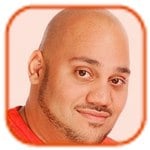 Posted by Andru Edwards Categories: Music, Sports, Television, Divorce, Legal Issues, Rumors,
Kris Humphries' attorneys will issue a subpoena for Kim Kardashian's boyfriend, Kanye West.
The move comes after Kim's legal team formally subpoenaed Kris' ex-girlfriend, Myla Sinanaj, to talk about her relationship with the NBA player.
"The gloves are clearly off now. Kris' lawyer, Lee Hutton, has no choice but to depose Kim's new boyfriend, Kanye West. Kim has publicly said that she and Kanye have been friends for years, and Kris' lawyers want to know if the two were ever intimate before they went public with their relationship a few months ago. Kris has no reason to believe that Kim was unfaithful to him during their very short marriage. Of particular interest to Team Humphries is Kanye's involvement in the Kardashian reality shows as he appeared on an episode of Kourtney & Kim Take New York," a source said.
Click to continue reading Kris Humphries to Issue Subpoena For Kanye West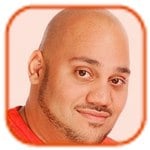 Posted by Andru Edwards Categories: Sports, Television, Divorce, Legal Issues,
Kim Kardashian has served Kris Humphries' ex-girlfriend with a subpoena.
The socialite's lawyers are keen to speak with Myla Sinanaj - who began dating the basketball player in January - to find out whether Kris said anything to her in relation to his claim that the 72-day marriage was fraud. Kim's lawyer is also said to want details of hundreds of text messages and emails between Myla and Kris.
According to gossip website TMZ, Kris initially hid the relationship because he was worried it would impact on the divorce case as he and his representatives felt him moving on just over two months after he and Kim split would make it appear he wasn't "devastated" by the reality TV star's decision to file for divorce despite his previous statements.
Myla's lawyer previously admitted his client would be prepared to help Kim in her divorce proceedings.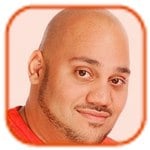 Posted by Andru Edwards Categories: Sports, Television, Divorce,
Kim Kardashian has no regrets about her marriage to Kris Humphries.
The reality TV star - who ended her 72-day union with the basketball star last October - says she's glad she experienced the relationship as it made her realize what she does and doesn't want in life.
"For anyone I hurt, I'm truly sorry, I don't wish pain on anyone, but the person I am because of that crazy experience, I wouldn't change it for the world. I loved him, obviously it hurt him, and it hurt me too. It was embarassing, I don't want to call it a mistake, it was a lesson," she said.
Kim - who is now dating Kanye West - also admitted she knew Kris wasn't right for her as soon as they moved in together but still decided to go ahead with their extravagant wedding.
Click to continue reading Kim Kardashian Has No Marriage Regrets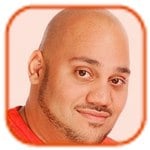 Posted by Andru Edwards Categories: Sports, Television, Divorce, Legal Issues, Rumors,
Kris Humphries' ex-girlfriend is set to help Kim Kardashian in her divorce proceedings against the basketball star.
The athlete is currently involved in a battle divorce battle with the reality TV star and now his former flame Myla Sinanaj is threatening to hand over vital information to Kim.
"My client isn't going to rule anything out at this point including whether or not she would be willing to assist Kim Kardashian in her divorce case. I will say this, Kris Humphries has to be the only 7ft man in the universe to have two women under 6ft tall bully, defraud and attempt to extort him. It's absolutely ridiculous," Myla's attorney, and former prosecutor, Joe Tacopina, told RadarOnline.com.
Earlier this week, Myla demanded Kris apologize for trying to destroy her reputation. Tacopina suggested the NBA player had gone on a campaign of destruction against her to make himself look better in his divorce court battle. It recently emerged that Kris' lawyers had contacted the FBI, claiming Myla tried to extort him by demanding a huge sum of money or she would spill secrets about their relationship to the media.
Click to continue reading Kris Humphries' Ex Could Help Kim in Divorce Battle
© Gear Live Media, LLC. 2007 – User-posted content, unless source is quoted, is licensed under a Creative Commons Public Domain License. Gear Live graphics, logos, designs, page headers, button icons, videos, articles, blogs, forums, scripts and other service names are the trademarks of Gear Live Inc.