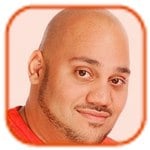 Posted by Andru Edwards Categories: Music, Television, Rivalries, Rumors,
Paris Hilton is "confused" by Kelly Osbourne's attack on her.
The Fashion Police host blasted the socialite on Twitter following a dispute at Coachella over the weekend, but Paris has now insisted she didn't even see the 29-year-old presenter.
She tweeted in a post which has since been removed: "I'm confused, as I did not see you once this entire weekend. No clue how these stories get invented."
Insiders told the New York Post newspaper that Kelly was furious when she and her friends were asked to move from a VIP table at the Neon Carnival to make way for Paris and her pals. However, the source said Paris didn't know who was sitting at the table and it was actually event organizers who had asked her to move.
Despite the altercation, Paris appeared to have a good time at the festival, later tweeting, "What an amazing #Coachella! Had the best time ever this weekend with my #CoachellaCrew! #LovingLife [sic]."
Click to continue reading Paris Hilton Confused by Kelly Osbourne Feud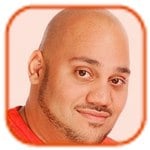 Posted by Andru Edwards Categories: Television, Dating, Features,
Kelly Osbourne wants to stay single for a really long time.
The 29-year-old star - who broke off her engagement to Matthew Mosshart in January - said she is "really enjoying" her life as it is, and has no idea if she wants to settle down and "get married" in the future.
"I plan on being single for a very, very long time. No, I don't think it's possible for someone to sweep me off my feet right now. I'm really enjoying my life... I don't now if I will ever get married. I think my views on marriage are changing as I get older - not out of heartache, it's just that the world is changing. But if I ever do get married, I'm never changing my last name," she said.
Kelly insisted she would "be a good mum," although having seen "how much work" her brother Jack puts in with his daughter Pearl, she knows she isn't ready for such a commitment just yet.
Click to continue reading Kelly Osbourne Is Happy Being Single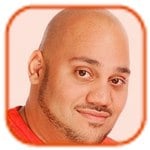 Posted by Andru Edwards Categories: Television, Break-ups, Engagements,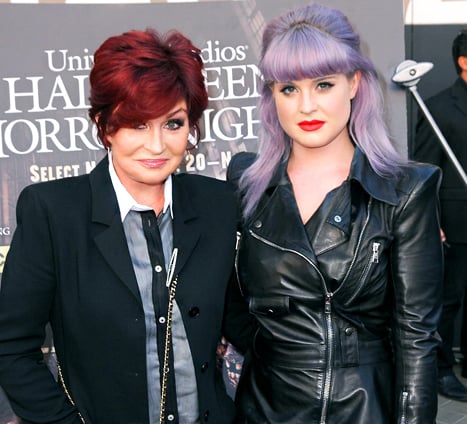 Sharon Osbourne wants her daughter Kelly Osbourne to start dating again.
The Fashion Police co-host confirmed she had called off her engagement to vegan chef Matthew Mosshart on Wednesday, but her mother hinted that the 29-year-old star isn't heartbroken about the split.
"Let the auditions begin!" Sharon joked on her chat show The Talk on Thursday.
The X Factor judge, 61, insisted that there was no hard feelings between Kelly and Matthew, who dated for more than two years after meeting at Kate Moss's wedding in 2011, but admitted she was relieved that they never got married: "Matthew is a lovely guy. They had two great years together of fun and love, and for me, that's why engagements are so important. Engagements are a test run, aren't they? And so it didn't work for whatever reason, but they are still good friends and will continue to be. It's just not right for them right now."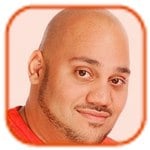 Posted by Andru Edwards Categories: Television,
Kelly Osbourne has been ordered not to speak for two weeks.
The Fashion Police co-star has announced she's been put on vocal rest for two weeks after posting a close-up photograph of her throat on her Instagram page. "#warning this is disgusting! How much do my vocal cords [sic] look like a #v*****? According to my DR I have pre vocal nodes and am on vocal rest for the next 2 weeks!" she accompanied the photograph with the message. The 29-year-old then added, "That's worse than prison for me!"
It's not been a good year so far for Kelly in regards to her health. The former reality star sprained her ankle in February and also suffered a seizure the following month.
Her fans have offered support and also responded to her tongue-in-cheek comment about her throat. "Omg, my coffee almost went spewing all over when I read your comment. Hilarious!" one posted. While another added, "Get well Kell!!"
Click to continue reading Kelly Osbourne on Vocal Rest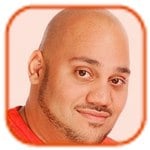 Posted by Andru Edwards Categories: Television, Clothing, Parties,
Kelly Osbourne dressed as Carrie to celebrate Halloween last night.
The 28-year-old star recreated the blood soaked look of the iconic character from the 1976 horror movie - which has just been remade with Chloe Moretz in the lead role. The Fashion Police host slipped into the gory prom dress to attend Adam Lambert's Halloween Party, which was Powered by CIROC, Bootsy Bellows in West Hollywood.
Kelly needed the help of her fiance Matthew Mosshart to complete her gruesome look for fright night. Writing on her Twitter page before heading out, she posted,
Soooo excited for tonight's #Halloween costume!!!! Getting my fiance to poor a bucket of blood over my head!!! es I'm going as Carrie however I have a feeling I might end up looking like a tampon! [sic]." She added, "#LetTheBloodPouringBegin! This feels disgusting! [sic]."
Kelly traded in her violet locks for an auburn wig, which she teamed with a delicate tiara and had fake blood all over her face and chest as well as her dress.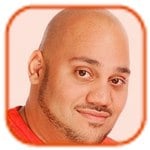 Posted by Andru Edwards Categories: Music, Television, Rants, Rivalries, Photos,
Kelly Osbourne wants to end her feud with Lady Gaga "like adults."
The Fashion Police host has reached out to the "Applause" hitmaker to apologize for acting "like a child" when the singer gave her mother Sharon Osbourne - who is a judge on the UK version of The X Factor - a birthday cake to pass on to Kelly, who turned 29 on Sunday. Gaga posed with Sharon and the cake after performing at London nightclub G-A-Y on Saturday and though Kelly - who lives in Los Angeles - suggested the gesture was a "publicity stunt," she is now keen to move on.
Click to continue reading Kelly Osbourne Ready to End Gaga Feud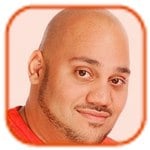 Posted by Andru Edwards Categories: Television, Engagements, Weddings, Features,
Kelly Osbourne is getting married in England.
The Fashion Police star, who is engaged to vegetarian chef Matthew Mosshart, will have a very traditional wedding at her parents mansion in Buckinghamshire, according to her mother Sharon, who is overseeing the special event: "It's going to be very English and very Victorian. At our house in England."
The X Factor judge also revealed that she is a huge fan of Kelly's fiance because he asked her and her rocker husband Ozzy for their daughter's hand in marriage before he proposed. "She loves him and he loves her, and I love the fact that he truly loves my daughter and makes her happy and that makes me happy," she added.
Kelly, 28, recently revealed that she wants to move back to England from Los Angeles in the near future to start a family because she doesn't want her offspring to have an American accent. "I want to have kids - a boy and a girl - but I'd only want to have them with Matthew. I'd like to live in England when I do, as I will not have a baby call me 'mom.' I will kill myself before being called that. I'm in no rush, though - I'm happy watching my brother do it first."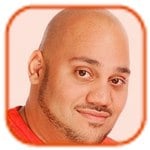 Posted by Andru Edwards Categories: Music, Television, Rivalries,
Kelly Osbourne has reignited her feud with Lady Gaga, branding her a "hypocrite."
The Fashion Police star has hit out at the "Paparazzi" hitmaker for "feeding" off her army of fans - who are known as "Little Monsters" - and describes them as "freaks and geeks" after some of the star's supporters sent Kelly death threats last year.
"I loved Lady Gaga. I totally believed in everything she stood for, until I realized she's a great big hypocrite. You're feeding on the freaks and geeks to further your career?" Kelly said.
The pair's feud started early last year when Kelly suggested Gaga had been disrespectful to her fans for skipping the red carpet at the Grammy Awards, which prompted a negative reaction from the "Little Monsters" on social media. Kelly then continued the row later in the year when she suggested the "Born This Way" singer was pregnant due to a clothing choice on a TV talk show, and Gaga hit back saying the 28-year-old star should "defend others who are bullied for their image."
Click to continue reading Kelly Osbourne: Lady Gaga Is a Hypocrite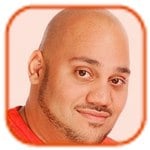 Posted by Andru Edwards Categories: Television, Celebrity Babies, Pregnancies, Features,
Kelly Osbourne wants to have children with her fiance Matthew Mosshart.
The Fashion Police co-host admits she is eager to start a family with the vegan chef but only wants a few kids because she doesn't want her body to change. The 28-year-old star told the July issue of Cosmopolitan magazine, "I do want babies, but I don't want a great big vagina."
Kelly is happier than she has ever been before in a relationship because she claims Matthew isn't trying to use her or her fame. "He just wants to love me, and I just wanted to be loved by him. Every single other guy I've dated has wanted something from me. They'd call people I know and ask for favors. I'd have to say, 'Trust me. Telling someone you are my boyfriend isn't going to get you very far,'" she explained.
Kelly - who has been in rehab twice before - also praised her mother Sharon and 64-year-old father Ozzy Osbourne, who has vowed to get clean and sober for her wedding, after recently becoming addicted to prescription drugs for 18 months.
Click to continue reading Kelly Osbourne Wants Kids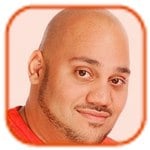 Posted by Andru Edwards Categories: Television,
Kelly Osbourne has bronchitis.
The Fashion Police host was hospitalized two years ago with the lung infection and after she woke up yesterday coughing and spluttering she has been diagnosed by her doctor as suffering from the nasty illness.
"Woke up feeling sick so I went to the Doctor & I have bronchitis it sucks I cant stop coughing! I thought I just had allergies! (sic)" Kelly wrote on Twitter.
The 28-year-old star is no stranger to misdiagnosing herself. In 2011, she thought she had "just a cold" but it turned out to be a severe sinus infection and bronchitis, which led to her being put on an antibiotics in 2011. She tweeted at the time, "Making soup... I just went to the doctor and found out what I thought was just a cold is a sinus infection and bronchitis. The antibiotics im on are kicking my a** i feel like im walking around with weights on my ankles & wrists! I tried all natural i hate taking antibiotics but according to my DR [doctor] i almost gave myself pneumonia! i have really really bad bronchitis! (sic)"
© Gear Live Media, LLC. 2007 – User-posted content, unless source is quoted, is licensed under a Creative Commons Public Domain License. Gear Live graphics, logos, designs, page headers, button icons, videos, articles, blogs, forums, scripts and other service names are the trademarks of Gear Live Inc.