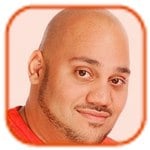 Posted by Andru Edwards Categories: Music, Charity, Kind Acts,
Madonna has enlisted Katy Perry to help curate her art project.
The singer has chosen her fellow pop rival to act as guest curator for Art for Freedom, her online public art initiative that allows artists to submit videos, music, poetry and photographs on the subject of freedom. "I am so fortunate to have the freedom to express myself through music. Now I'm calling all of my incredibly creative KatyCats to use their talent to show Madonna and me how they express their freedom. I believe that 2014 can be a year of great social change. Together we can all stand up for Human Rights. Join the conversation, and let your art be your voice," she commented.
The "Roar" hitmaker is tasked with choosing a star artist, who will be awarded a $10,000 grant to help a non-profit organization of their choice. Magician and illusionist David Blaine was last month's guest curator of Art for Freedom, which was initially launched in September 2013.
Click to continue reading Madonna Enlists Katy Perry to Curate Art Project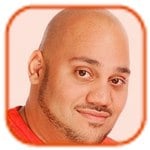 Posted by Andru Edwards Categories: Movies, Music, Divorce,
Katy Perry has sold the marital home she bought with ex-husband Russell Brand.
The "Roar" hitmaker purchased the property in Los Angeles' Hollywood Hills in 2011 for $6.5 million and she has finally sold it for $5.565 million, according to the Los Angeles Times newspaper. The 29-year-old singer put the house on the market for around $8 million last year, but there were no takers.
The new owner plans to gut the 8,800 square foot home and make a number of improvements.
Katy and Russell bought the double-gated Mediterranean-style house, built in 1925, after tying the knot in 2010. She was granted the property, which they never moved into, when she split from the funnyman, as part of their divorce settlement in 2012. The property - called Park Hill - features a baronial stone foyer with a sweeping staircase, a two-story living room, stained-glass windows and a carved fireplace mantel. It also boasts its own pub, a study and a media room.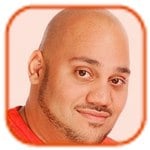 Posted by Andru Edwards Categories: Movies, Music, Divorce, Features,
Russell Brand wanted kids with Katy Perry when they were married.
The pair tied the knot in October 2010 following a whirlwind romance and although Russell was ready to start a family, Katy wasn't as keen because she didn't want to sacrifice her pop career.
Katy - whose divorce from the comedian was finalized in February 2012 just a few months after Russell filed legal separation papers in December 2011 - said, "[Russell] really wanted me to have children, and I knew I wasn't ready. I think it was a way of control. I think it was part of, 'If I have a kid, then I would have to sacrifice - I'd have to be home more.' I really wanted to, but I knew I wasn't ready for it."
The "Roar" hitmaker - who is now in a committed relationship with musician John Mayer - insists she is still not ready to become a mother but when the time comes she wants to be a hands-on parent.
Click to continue reading Katy Perry: Russell Brand Really Wanted Children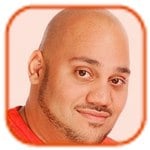 Posted by Andru Edwards Categories: Music, Dating, Rumors,
Katy Perry and John Mayer are planning to have children.
The "Roar" hitmaker is hoping to get pregnant with her 36-year-old boyfriend and the pair are thrilled about the prospect of starting a family. "Katy brought up the idea of having a baby a few weeks ago. He was really supportive and said he'd love her to be the mother of his child," a source said.
Katy, 29, is already said to be being cautious about her body during stunt when she performs live, such as when she appeared at the 2013 MTV Europe Music Awards in Amsterdam earlier this month, where she was suspended nine metres in the air. "Their inner circle say it won't be long until there's happy news. She's already been taking precautions. Extra safety measures were taken during her EMA act, where she was suspended in the air. She didn't want to put her body under any strain," the source added.
Click to continue reading Katy Perry Planning Children?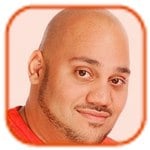 Posted by Andru Edwards Categories: Music, Television, Rants,
Jon Hamm doesn't understand the appeal of Miley Cyrus or One Direction.
The Mad Men actor, who was the subject of backlash last year when he questioned the popularity of reality TV star Kim Kardashian, admits he isn't up to speed with pop culture phenomenons such as the "Wrecking Ball" hitmaker and concedes he often sounds like a grumpy old man:
"I got s**t on for saying I don't agree with the fact that the Kim Kardashians and Paris Hilton of the world are worthy of attention and people were saying, 'How dare you!' I thought, 'Wow, really? That's a terrible thing to say?' It's ridiculous. I'm getting older, I'm slowly morphing into that guy who stands on his lawn and shakes his fist and shouts, 'Get off my lawn!' All I can is that I don't get Miley Cyrus, I don't get Katy Perry, I don't get One Direction ... I don't get why that's a thing."
Click to continue reading Jon Hamm Doesn't "Get" Miley Cyrus or One Direction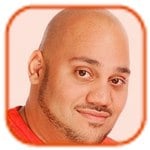 Posted by Andru Edwards Categories: Music, Engagements, Rumors,
Katy Perry and John Mayer's friends want them to get engaged.
The 36-year-old "Wildfire" hitmaker is expected to propose to "Roar" singer in the near future. "It's inevitable," a source told E! News.
The insider said that the couple are "very serious" and added, "Everyone wants them to get engaged. They are so perfect together."
Katy recently gushed about her feelings for the singer-songwriter, whom she first started dating in June 2012: "I actually am dating my crush. I had a crush on him for a long time." She also insisted she loved being married even though she got a divorce. "Of course. I really loved it. It was a new, fun, exciting journey. But I like how I am now, and I think all things happen for a reason," she said.
John, who previously dated Jessica Simpson and Jennifer Aniston, presented the 29-year-old star with a heart-shaped ruby ring for Valentine's Day in Santa Barbara, California, earlier this year but a source insisted at the time that they weren't ready to tie the knot. "It's a one-of-a-kind Daniel Gibbings ring featuring a 12 carat ruby high-dome cabochon heart shaped centre, accented by two teardrop faceted sapphires and rubies, set in 20-carat gold," the insider said.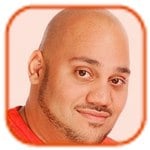 Posted by Andru Edwards Categories: Music, Engagements, Photos,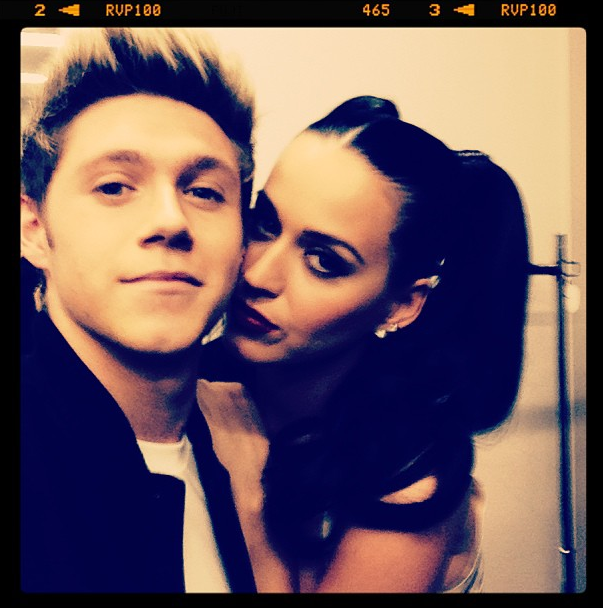 Niall Horan and Katy Perry have joked they are engaged.
The One Direction hunk took to his Instagram account to post a picture of himself and the "Roar" hitmaker - who is dating John Mayer - and quipped she had accepted his marriage proposal. "She said yes ! It's happening! Haha [sic]," she wrote.
The picture sees Katy with her arm draped over the 20-year-old Irish star in a loving way after they met up in Tokyo. Niall is in the Japanese city ahead of the final two shows on the group's huge 100-date Take Me Home world tour, while the 29-year-old brunette is promoting her latest single "Roar."
Click to continue reading Niall Horan and Katy Perry "Get Engaged"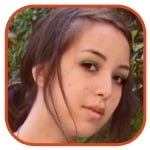 Posted by Robin Paulson Categories: Music, Clothing, Style, Rants,
"It's like everybody's so naked. It's like put it away. We know you've got it. I got it too."
- Katy Perry, when discussing her fellow pop stars wearing revealing clothing in a recent NPR interview.
(Make sure to check out our other notable quotes.)
Read More

| People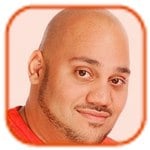 Posted by Andru Edwards Categories: Music,
Mick Jagger has denied hitting on Katy Perry more than a decade ago.
The Rolling Stones rocker, who has been in a relationship with fashion designer L'Wren Scott since 2001, insists he never "made a pass" at the "Roar" hitmaker, 29, after she claimed he tried to romance her when she was just 18.
A spokesperson for the 70-year-old "Paint It Black" hitmaker told E! News, "Mick Jagger categorically denies that he has ever made a pass at Katy Perry... Perhaps she is confusing him with someone else."
The denial came just hours after Katy, who is currently dating singer-songwriter John Mayer, told Australian DJs Ash, Kip and Littsy on Nova FM in Sydney, "I actually went to dinner with [Jagger] one time, and he hit on me when I was like 18! Yeah but that was a long time ago, and since then he's been very kind and I got to sing 'Beasts of Burden' on their stage with him on their tour on The Rolling Stone tour."
Click to continue reading Mick Jagger Denies Hitting on Katy Perry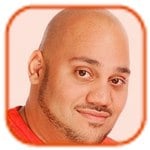 Posted by Andru Edwards Categories: Music, Rants, Rivalries,
Courtney Love thinks that Katy Perry is "kind of sad."
The grunge rocker isn't a huge fan of the "Roar" singer since she got her major record label deal in 2007, saying she preferred her when she had just been discovered by producer Glen Ballard when she was still a teenager. "I liked Katy when she was in a black shag and the shy girl on Glen Ballard's arm at events. She was damaged goods by the time she got to Capitol [Records]. She really worked for it - 'It' being a career I find so boring it's sort of sad, but what she wears is cute and in her own universe," she told Interview.
Click to continue reading Courtney Love Is No Fan of Katy Perry
© Gear Live Media, LLC. 2007 – User-posted content, unless source is quoted, is licensed under a Creative Commons Public Domain License. Gear Live graphics, logos, designs, page headers, button icons, videos, articles, blogs, forums, scripts and other service names are the trademarks of Gear Live Inc.