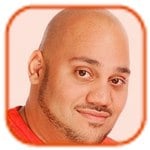 Posted by Andru Edwards Categories: Music, Drugs, Meltdowns, Rumors,
Police have reportedly been called to Justin Bieber's new home twice already.
The "Believe" hitmaker is renting two apartments in a new complex in Beverly Hills - a penthouse and a property directly below - and even though he only moved in earlier this month, he has already ran into problems with his neighbors.
According to reports, the HOA (Home Owners Alliance) have been contacted because of excessive noise and marijuana use, and police were called on two occasions. One resident in the building told TMZ, "The smell of marijuana was permeating the floor, especially my hallway which is shared by [Justin's] unit."
According to the website, the 20-year-old star threw a party last week which went on until 4am and on Monday, he threw a small bash which saw his deck set up with bongs and a bar, and his entire penthouse was "hotboxed," meaning it was sealed off to maximize the possible high from smoking marijuana.
Click to continue reading Justin Bieber Upsets New Neighbors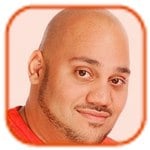 Posted by Andru Edwards Categories: Music, Legal Issues, Meltdowns, Features,
Usher believes that Justin Bieber needs to "manage" his own life now that he's an adult.
The rapper has mentored the pop heartthrob since his career took off at the age of just 13, seven years ago, but he hasn't tried to stage an intervention following Justin's recent run-ins with the law and bad publicity as he insists the youngster needs to learn from his own mistakes.
"I gave every bit of advice and always told him it was up to him if he really wanted this. Now that he has it, as an adult, it's his to manage. Do I turn my head in shame based off of what I see, what I know? Nah, I don't because it's all part of life's process. Am I in it with him? Yeah," Usher said in Nylon.
Usher, 35, was mentored by Diddy from the age of 15, so he understands why it's important to have someone else in the industry looking out for you. "Artistic development made me who I am. Somebody took the time to help me find what it is that works for me as an entertainer and who I am as a music maker," he explained.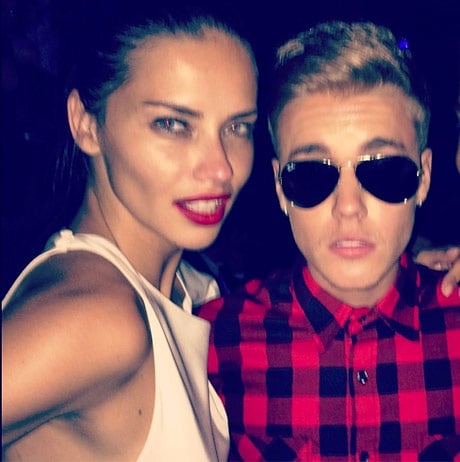 Justin Bieber reportedly "went home" with Adriana Lima.
The "Confident" singer hooked up with the newly-single Victoria's Secret model, 32, at the Cannes International Film Festival last week.
A source told Us Weekly magazine that the 20-year-old Canadian star made a beeline for the Brazilian beauty, who announced her split from husband of five years Marko Jaric earlier this month, when he spotted her at Gotha nightclub on May 20 and they later moved on to a private house party together. "Justin pursued her hard. They were talking nonstop. They went home together around 5 a.m.," a source said.
Justin shared a photograph of himself with the brunette model, who has daughters Valentina, four, and 19-month-old Sienna with Marko, that night, with the caption, "I think she foreign, I think she foreign."
Click to continue reading Justin Bieber Romances Adriana Lima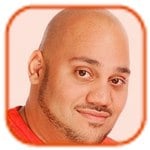 Posted by Andru Edwards Categories: Music, Charity, Kind Acts, Rumors,
Justin Bieber donated $545,000 to AIDS/HIV research this week.
The 20-year-old singer, who is "trying to be a better person" after several brushes with the law in recent months, reportedly shocked his fellow VIP guests, including Leonardo DiCaprio, when he made the generous pledge at the amfAR's 21st Cinema Against AIDS Gala in Antibes, France, on Thursday night.
A source told gossip website TMZ.com that the "Heartbreaker" hitmaker "stunned" the star-studded crowd, which also included Heidi Klum, John Travolta and Sharon Stone, when he quietly agreed to match another wealthy guest's pledge of more than half a million dollars.
Organizers asked the Canadian star if he was serious about donating such a large amount of money and he quietly said yes, explaining that he felt very inspired to do something good.
Click to continue reading Justin Bieber Donates $545,000 to Charity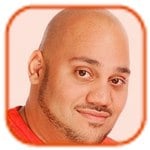 Posted by Andru Edwards Categories: Music, Break-ups, Features,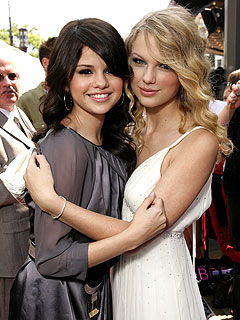 Taylor Swift has told Selena Gomez to blast Justin Bieber on her next album.
The "I Knew You Were Trouble" hitmaker is notorious for writing about her previous relationships, and she has reportedly told her best friend to write about the "Beauty and a Beat" hitmaker in an effort to get over him.
a "Taylor's been encouraging Selena got write down her feelings and emotions, and record," a source said.
Justin and the Spring Breakers actress have had a difficult on/off romance, and it is said they split again last month.
Throughout this tough time, Taylor is said to have stood by her friend - and there's eve a chance they could collaborate on Selena's album. "Taylor's had Selena's back through all this. I wouldn't be surprised if they recorded together," the insider said.
Click to continue reading Taylor Swift Wants Selena Gomez to Write About Justin Bieber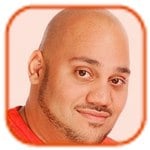 Posted by Andru Edwards Categories: Music, Legal Issues, Meltdowns, Paparazzi Photos, Rumors,
Justin Bieber is being sued by a photographer who says his bodyguard locked him in a restaurant.
Manuel Munoz claims in a new lawsuit that he was taking pictures of the "Believe" hitmaker as he left the SET Nightclub in Miami Beach in January - hours before the singer was stopped by police for drag racing and alleged driving under the influence (DUI) - and was chased by the 20-year-old star's minder Dwayne Patterson into a nearby Subway eatery.
According to the photographer, the bodyguard locked the restaurant door and cornered him in the bathroom, demanding he delete the photos, before trying to "forcibly" remove the memory card and kicking and punching him, damaging his camera in the process.
However, a police report obtained by TMZ shows the photographer made no mention of being punched and kicked, but that he was tripped, causing a "small scratch in his left knee."
Click to continue reading Justin Bieber Sued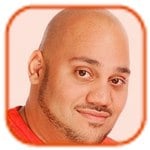 Posted by Andru Edwards Categories: Music, Meltdowns,
Justin Bieber wants to be the "man his mother raised."
The 20-year-old singer has spoken out to defend himself over allegations he tried to take a woman's cell phone because she tried to take a photograph of him while playing mini-golf, insisting the "truth" will out and admitting he sometimes struggles to "take the high road" while constantly being judged and "harassed" in public. Alongside a screengrab of a TMZ report stating an employee at Sherman Oaks Castle Park insisted he never tried to rob anyone, Justin tweeted, "It is hard to defend myself and my privacy every moment of the day. Then to see rumors. The truth will set u free [sic]."
"My mom raised me to be kind to others. I get judged, harassed, and I try to take the high road. Sometimes it isn't easy. But we keep trying... I will continue to be the man my mother raised. I love people and I will try to be kind even when things are not fair. Don't believe rumors... [sic]," he continued.
Click to continue reading Justin Bieber Defends Himself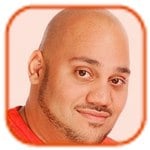 Posted by Andru Edwards Categories: Music, Break-ups, Dating, Rumors,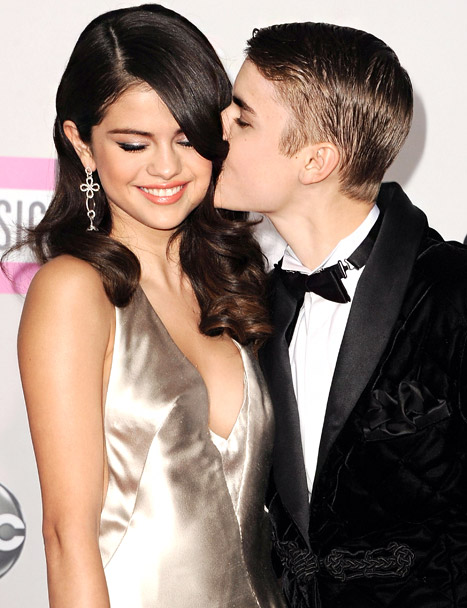 Selena Gomez reportedly "doesn't care" whom Justin Bieber dates.
The 21-year-old pop star and her on/off boyfriend have called time on their relationship once again and the "Baby" hitmaker has posted a number of photographs on Instagram with model Yovanna Ventura, who is rumored to be his new girlfriend, but Selena isn't bothered about their romance.
"Selena doesn't care who Justin is dating. All she knows is she's done with him and his immature behavior. He's all talk and no action," a source said.
Eyewitnesses apparently saw Justin and Yovanna together looking cozy in Vegas at the recent Floyd Mayweather fight and later on Venice Beach and Justin has previously been linked to Selena's former friend Kylie Jenner. "If he wants to date [a] teenager like Kylie or a wannabe model, then let him. She's done and moving on from the broken promises and drama," the source added.
Click to continue reading Selena Gomez Doesn't Care Whom Justin Dates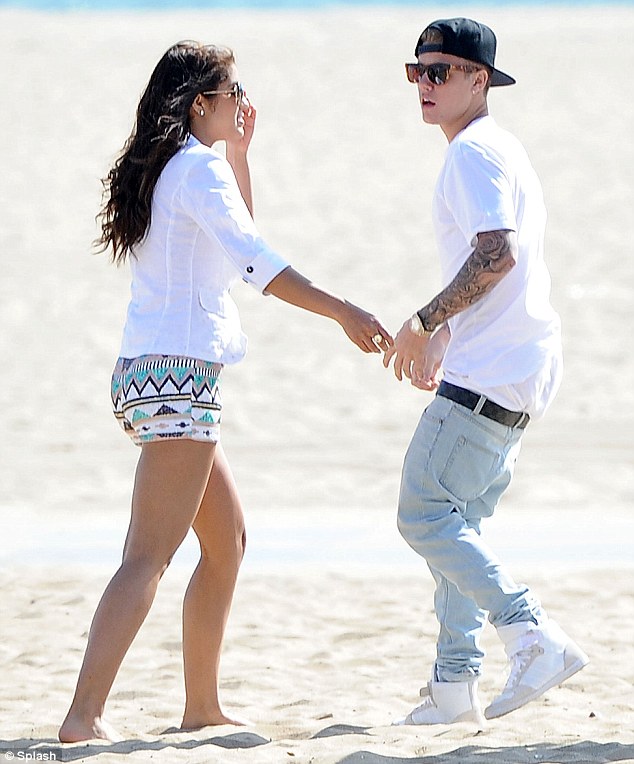 Justin Bieber has sparked rumors he's dating a model.
The 20-year-old hunk was spotted getting cozy with Yovanna Ventura, 18, yesterday as they rode in a rickshaw through Venice Beach, California. The pair were seen acting "like a couple" on the beach boardwalk, where they "had drinks and snacks," before Justin drew even more attention to himself by putting his hand on Yovanna's thigh while they rode the bike.
"Their relationship is blossoming. I wouldn't be surprised if they have now started dating," a source said.
The duo have known each other since March after the stunner caught Justin's eye on Instagram and he reached out to her, before meeting her a few weeks later in Miami. "It's been killing her she couldn't tell anyone about him. Meeting Justin has been exciting for her," the source added.
Click to continue reading Justin Bieber Dating Model?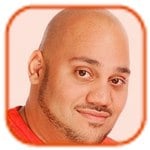 Posted by Andru Edwards Categories: Movies, Music, Child Stars, Rumors,
Brad Pitt bought his son Pax a portrait of Justin Bieber.
The 50-year-old actor purchased the piece which was created by street artist Bambi for his 10-year-old son and the image shows the "Baby" hitmaker alongside the words "Rebel without a clue." A source revealed, "Pax loves Justin and so Brad thought this would be the perfect gift for him. Brad loves Bambi's unique style and this is his third purchase from her. When he found out she'd done a piece with Justin, he knew he'd have to get it for Pax.
''The Justin artwork is done on a panel of wood and he loves how unique it is."
© Gear Live Media, LLC. 2007 – User-posted content, unless source is quoted, is licensed under a Creative Commons Public Domain License. Gear Live graphics, logos, designs, page headers, button icons, videos, articles, blogs, forums, scripts and other service names are the trademarks of Gear Live Inc.