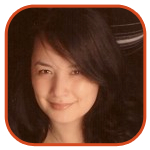 Posted by Veronica Santiago Categories: Movies, Music, Dating,
"I could go on and on about all the things I admire in him. I like watching him when he's thinking, when he's talking with people, I like seeing how he handles situations. I admire him as an actor, as a father, as a man. Above all, I admire the person he is. He's fantastic."
-French singer and actress Vanessa Paradis describing some of the things she loves about Johnny Depp, her longtime boyfriend and father of her two children.
(Make sure to check out our other notable quotes.)
Read More

| Times Online via Us Weekly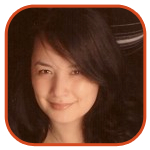 Posted by Veronica Santiago Categories: Movies, Photos,
As Lindsay Lohan's already proven with her Marilyn Monroe-inspired pics, there's nothing the actress loves more than a celebrity impersonation—especially when it requires little clothing.
In an 18-page spread for Muse magazine, Lohan and Petey Wright do their best to model one of the '90s hottest couples. "I was always fascinated by Johnny Depp and Kate Moss, and when I asked Lindsay to do a shoot, she jumped at the chance," photographer Yu Tsai explained.
Click to continue reading Lindsay Lohan in Artistic Threesome
Read More

| New York Post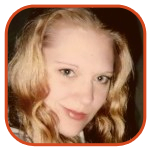 Posted by K.C. Morgan Categories: Movies, Legal Issues, Rumors, Where Are They Now?,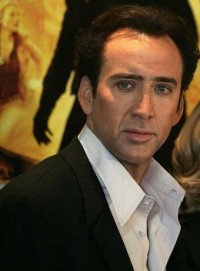 Movie star Nicolas Cage recently admitted to having some serious financial troubles, suing his business manager because of his missing funds. But the manager - Samuel Levin, CPA - has filed a countersuit against the actor.
Levin said that Cage "had already squandered tens of millions of dollars," when he was hired, and that the National Treasure star owed "millions" in "income taxes, with no funds available to pay the tax debt."
The countersuit claims that Levin told Cage he needed to make at least $30 million per year to continue living in his usual manner. Levin says that in 2007 alone, the actor purchased three homes for the sum of $33 million and twenty-two cars (nine of which were made by Rolls Royce), among other extravagant purchases.
Click to continue reading Nicolas Cage Countersued By Business Manager
Read More

| TMZ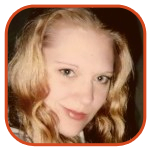 Posted by K.C. Morgan Categories: Movies, Charity, Rumors,
This is actually a great Hollywood story, but only if you can stop asking "really?" in regard to Nicolas Cage's financial situation. There's a lot of gossip surrounding the issue. Cage alleges that his business manager failed to do his job, resulting in the actor owing six million to the IRS (ouch, right?). However, different gossip points to Cage's spending habits. The man owns two islands and almost as many cars as Jay Leno, people.
But, sure, if you extract all that it's a pretty good story. A-list actor Johnny Depp, who evidently is better at managing his money, has decided to extend a helping hand. One movie star to another, right? As it turns out, Depp sort of owes his fame to Nicolas Cage (who owes his to Coppola, but that's a different story).
Click to continue reading Johnny Depp Returns a Favor to Nicolas Cage
Read More

| Perez Hilton

Johnny Depp once saved Courtney Love's life.
The Pirates of the Caribbean star had to give the Hole singer - who has a history of drink and drug abuse - the kiss of life when she collapsed after a heavy session.
"Nobody has ever loaned me money. I mean, I was going to die on a few occasions. Johnny Depp gave me CPR on one. That's as close as I ever got. I was watching that movie where he plays Dillinger, and I was like 'Mother f***er, I never had myself any JD except CPR,'" Love said.
Courtney - widow of Nirvana frontman Kurt Cobain - also revealed strangers gave her money following her financial difficulties earlier this year. She and her 17-year-old daughter Frances Bean are currently staying at a New York hotel while they waits for work to be completed on a nearby apartment, and she admits they've been treated like royalty.
She told Britain's Style magazine: "They are the best staff in the world. When my bank account got frozen, we had $14.32 a week, so we lived off the kindness of strangers. The guy at the travel agency put his credit card down for the hotel. How insanely nice is that? And we are on the sixth floor. Not love nor money will buy you this floor."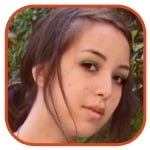 Posted by Robin Paulson Categories: Movies, Style, Rants, Photos,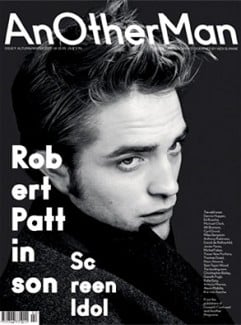 For not being a fan of his own face, Twilight hunk Robert Pattinson is not helping his case when he's styled like iconic heartthrob James Dean on this month's cover of AnOther Man.
The black-and-white, the perfectly-tousled hair, the I-know-I'm-hot-but-I'm-going-to-look-mysterious facial expression. No, you definitely do not have me fooled, Mr. Pattinson. Johnny Depp already did this way before you—find another avenue to feel sorry for your woe-is-me self on.
"Annoyingly, there are so few parts I feel I can add anything to, or that I want to do. I don't want to be an actor for the sake of it. I don't find any particular pleasure in being an attention-seeker," Pattinson said. Right. That's why you signed on to Twilight in the first place, beating out 5,000 other actors for the coveted role of Edward Cullen.
That's not to say that I still don't enjoy drooling over his pictures, like the one after the jump…
Click to continue reading Robert Pattinson Channels James Dean, Johnny Depp
Read More

| E! Online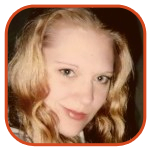 Posted by K.C. Morgan Categories: Movies, Music, Television, Break-ups, Hook-ups, Child Stars, Features,
In the upcoming issue of Seventeen magazine, pop princess Miley Cyrus talks about her heart-breaking split with Nick Jonas and remains positive for a future with the tween sensation. We non-celebs keep up with the changing couples in Hollywood….but doesn't it seem like some splits are just a little harder to take than the rest?
Over the years, young stars are often pairing up and breaking apart. Which couples caused us to root for them the most, created the biggest headlines…and suffered the worst break-ups?
That's right - it's time for another Top 5. Let's visit the past to look at the hottest young couples through the years - which pair did we love the most?
Click to continue reading Young Love
Read More

|
MSNBC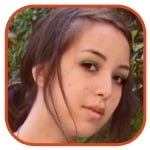 Posted by Robin Paulson Categories: Movies, Celebrity Babies, Pregnancies, Photos, Paparazzi Photos, Rumors,
When Johnny Depp ran to France to escape the paparazzi, I'm sure he never would have imagined having to leave his tranquil paradise. Unfortunately, the very private Pirates of the Caribbean star has come to face this nightmare upon Brad Pitt and Angelina Jolie's recent move to the beautiful country, which forced many of their die-hard paparazzo to follow suit.
Judging by recent pictures taken of the former heartthrob, I would say that it's safe to say that he is upset at the large influx of cameras around southern France.
His solution? Pack up and move to England!
Click to continue reading Brangelina Shoos Johnny Depp Out of France
Read More

|
LA Times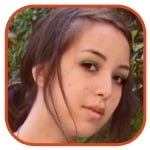 Posted by Robin Paulson Categories: Movies, Music, Television, Charity, Kind Acts, Meltdowns,
Very much like Mel Gibson extended a helping hand to fallen pop star Britney Spears, sexy Sweeney Todd star Johnny Depp invited a troubled Lindsay Lohan to his Caribbean island! Tabloids could not be any happier.
Upon meeting her at the MTV Movie Awards last Sunday, Johnny welcomed the confused actress to his own private island, aptly named F*** Off Island. He and his longtime partner, Vanessa Paradis, travel there to escape the paparazzi (as I'm sure everyone remembers how Johnny has dealt with them in the past).
Click to continue reading Johnny Depp Extends Island Visit to Lindsay Lohan
Read More

|
Show Biz Spy
© Gear Live Media, LLC. 2007 – User-posted content, unless source is quoted, is licensed under a Creative Commons Public Domain License. Gear Live graphics, logos, designs, page headers, button icons, videos, articles, blogs, forums, scripts and other service names are the trademarks of Gear Live Inc.